Network:

IFC

Series Premiere Date:

Jan 9, 2014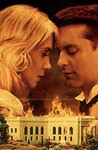 Starring:

Jessica Alba

,

Molly Shannon

,

David Spade

Summary:

The six-episode comedy miniseries parodies the epic miniseries of the 1970s-80s with author Eric Jonrosh (Will Ferrell) introducing each episode of his epic about the Morehouse family including oil baron Jonas (Tim Robbins), his daughter Cynthia (Kristen Wiig), his stepson Devon (Tobey

The six-episode comedy miniseries parodies the epic miniseries of the 1970s-80s with author Eric Jonrosh (Will Ferrell) introducing each episode of his epic about the Morehouse family including oil baron Jonas (Tim Robbins), his daughter Cynthia (Kristen Wiig), his stepson Devon (Tobey Maguire), Cynthia's son Winston (Haley Joel Osment), Cynthia's husband Chet Halner (Michael Sheen), and Devon's wife Lady Anne York (voiced by Carey Mulligan).

…

Expand

Genre(s):

Comedy

,

Movie/Mini-Series
Please enter your birth date to watch this video:
You are not allowed to view this material at this time.
This is silliness for its own wonderfully ridiculous sake.

This parody of bad vintage miniseries is asinine--it's supposed to be--and from time to time hilarious. [13 Jan 2014, p.49]

It's a brave, and at times uneven, experiment. It's also a reminder of a time when television was a much simpler and campier place.

Over six episodes, almost no cliche of TV epics is left unlampooned. In the end, ironically, Spoils of Babylon creates some excess of its own.

Part of the joke is that The Spoils of Babylon was utterly unwatchable, and that's why the network never showed it; it seems they achieved that goal a little too well.
The Spoils of Babylon would be completely awful if that was not the point. The acting, plot, and sets are terrible and ridiculous, but I could

The Spoils of Babylon would be completely awful if that was not the point. The acting, plot, and sets are terrible and ridiculous, but I could not stop watching as the comedy derived from this was so rich and satisfying. Honestly, there is nothing about this show to complain about. Some of the humor may be a little hard to grasp at first (since much of the show is focused on a sort of dry wit); however, it is unbelievably hilarious once the jokes are allowed to sink in, and these jokes are balanced enough with instantly gratifying humor to make the show entertaining for days after watching. The Spoils of Babylon is genius, just genius.

…

Expand

I found the first 2 episodes really funny and smart!!! Loved it since the 1st second!! AMAZING cast! really enjoyable, great make up, hair

I found the first 2 episodes really funny and smart!!! Loved it since the 1st second!! AMAZING cast! really enjoyable, great make up, hair style and costumes!

…

Expand

Leave it to IFC to air such a ridiculous, parodical, star-studded miniseries that works so surprisingly well. The Spoils of Babylon throws

Leave it to IFC to air such a ridiculous, parodical, star-studded miniseries that works so surprisingly well. The Spoils of Babylon throws together farcical sets and costumes, bombastic and shallow dialogue, hilariously awkward acting, and tons of continuity errors to create what may most likely remain the parody series of the year. There are times where you will feel like you're watching a 12:45 SNL sketch. And there are other times where you will be rolling on your couch, gripping your gut and choking out what doesn't even sound like laughter anymore. But most of the time, the show will feel like both.
What makes the show work the most are the minute details in production and writing. Green screens will malfunction for a millisecond, but that's just enough. The continuity errors are often small and range from geographical to chronological, but someone on the couch will be bound to notice it and share with enthusiasm. If for no other reason, watch for a gut-busting brunch conflict between Kristen Wiig and a gaudily dressed mannequin voiced by Carey Mulligan over the heart of Wiig's adopted brother, Tobey Maguire (and yes, by heart, I mean marriage and everything that comes with it).

FINAL SCORE: 85 (excitingly great ----------o---------- almost perfect)

…

Expand

In the sea of many comedy shows that are not funny at all, I find Spoils of Babylon very entertaining. The cast is good, and I think that the

In the sea of many comedy shows that are not funny at all, I find Spoils of Babylon very entertaining. The cast is good, and I think that the whole point of this show is parody. So, why the bad comments??

…

Expand

For a show that prides itself in being awful, The Spoils of Babylon sure as hell is good. This six part IFC mini-series delivers a niche

For a show that prides itself in being awful, The Spoils of Babylon sure as hell is good. This six part IFC mini-series delivers a niche humour that's unlike a lot of comedies on air. Like Will Ferrell's Eric Jonrosh, I would never say 'masterpiece', however.

The drunken, egotistical, misogamist hilariously introduces us to each episode, lauding it for how good a job he did. Sometimes it's worth re-watching these introduction segments too. Jonrosh often specifically points out the best parts of the show that are actually the worst.

Spoils' humour is delightfully subtle in other ways too. Continuity errors are prevalent but some are sneakily placed for those eagle-eyed viewers out there.

Of course, the real magic in in the more obvious pieces. I can't get enough of seeing that toy car being dragged along a plastic road. Or Devon Morehouse's (Tobey Maguire) underwater lab where fish from some sort of nature film are swimming around in the background. And how about his lab partner played by Jessica Alba? I could go on but I'd like to keep this relatively spoiler free, since I don't believe enough people watched this show. I want to try to get as many people as possible to give it at least a shot.

The show's plot mostly deals with Devon and Cynthia (Kristen Wiig) Morehouse's uncontrollable love for each other. They try to do a Romeo and Juliet-esque take and fail spectacularly (which is a good thing in this specific case). Their love is forbidden because they're step siblings, which is kind of weird but not a huge deal for the audience. The over-dramatization of this love affair is the key to this series.

The show does stumble occasionally though. Sometimes things are taken a bit too far. One poorly edited scene in the second to last episode was funny at first but ended up dragging on and on, for example. Also, this show won't be everyone's cup of tea. As I said above, this targets a specific audience. You may just simply find the show boring since it's so poorly put together.

I personally quite like it, but you'd think a show like this would be more common. I mean really, all you have to do is get people to act poorly, use laughably bad set-pieces, and just mish-mash everything incoherently while editing. Nevertheless, The Spoils of Babylon amazingly parodies low-budget movies/mini-series in an awesome, over the top way.

…

Expand

I guess my age is showing. I found the first half hour to be juvenile with only a few moments of fun. We all know that Saturday Night Live

I guess my age is showing. I found the first half hour to be juvenile with only a few moments of fun. We all know that Saturday Night Live skits have a tendency to run on and on past the expiration point of their laughs. Six half hours of this show? That's at least a whole month of Saturday Night Lives.

…

Collapse