Network:

NBC

Series Premiere Date:

Apr 26, 2011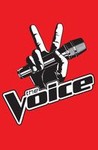 Starring:

Jeff Jenkins

,

E. G. Daily

,

Kenny "Babyface" Edmonds

Summary:

The singing competition has Christina Aguilera, Cee Lo Green, Adam Levine, and Blake Shelton as vocal coaches who will mentor the singers chosen through blind auditions.

Genre(s):

Reality

,

Game Show

,

Music
Creator:

John De Mol

Season 1 premiere date:

Apr 26, 2011

Episode Length:

60
Please enter your birth date to watch this video:
You are not allowed to view this material at this time.
While you're left to wonder why these four stars need a reality show, or why the contestants never truly made it in the first place, "The Voice" should remain a solid performer for NBC--which it so very badly needs.

The Voice delivered an entertaining two hours, far more tightly packed than any "Idol" audition episode for years, though that's an unfair comparison.

The Voice (NBC) is a horrifically entertaining vocal competition produced by Mark Burnett.

From its amusement-park-ride chairs to its cluttered concept, The Voice was a garish bore over two hours on Tuesday night--it was less about the strenuous voices of the singers than the yammering voices of its celebrity "coaches."

By the time it was over, all I could think was: See no more of "The Voice." Hear no more of "The Voice." And after Tuesday, no reason to speak any longer about "The Voice."

As The Voice made loud and clear, there's not enough talent to go around.
I love the voice's format.
It is a refreshing thing in the television right now and since I really hated this shows rival on Fox, I find itI love the voice's format.
It is a refreshing thing in the television right now and since I really hated this shows rival on Fox, I find it very nice that NBC has something greater to offer
Looking forward to the LIVE SHOOOOOOOOOOOWS!

…

Expand

I think this show is better than American idol because it does not judge you by the way you may look they judge you by the way you sing and

I think this show is better than American idol because it does not judge you by the way you may look they judge you by the way you sing and also it is a competition between the finalists but also between the judges which is different than other shows and much better which is great. In this show they help you find the voice within and bring out the best you inside to out . another good thing is that you get to determine your future you get to pick which coach , that has pushed the button , you think would be the better career field 4 you ; that fits into your vision of what type of singer you what to be and that you think will open you up and take you far in this business:)

…

Expand

A refreshing take on and tired old formula. American Idol has become a dull bore, in steps "The Voice" to take its place. Featuring "coaches"

A refreshing take on and tired old formula. American Idol has become a dull bore, in steps "The Voice" to take its place. Featuring "coaches" who actually know what they are talking about and have actual personalities, what more can you ask for? If you are sick of American Idol and you want something that feels more fresh and almost gameshow-like, check out "The Voice". You wont be disappointed.

…

Expand

I hate reality shows & i hate pop music, but ive seen every episode
Of this show and after seeing the performances with the
Judges, it isI hate reality shows & i hate pop music, but ive seen every episode
Of this show and after seeing the performances with the
Judges, it is hands down one
Of the best shows on TV. i literally get excited to
The point where my gf and me are on our feet dancing. (i tried rating
10 But one touch and it went To 9 and wouldn't
Let me go back)

…

Expand

This show could have been a lot worse. Turns out, I enjoyed about 80% of it! Adam Levine, Cee-Lo, and Christina are fun to watch and offer

This show could have been a lot worse. Turns out, I enjoyed about 80% of it! Adam Levine, Cee-Lo, and Christina are fun to watch and offer real technical advice that I find extremely interesting. Almost all the talent is better than the American Idol singers!

…

Expand

I have normally introduced Pharrell Williams and Gwen Stefani as substitute judges besides Adam Levine and Blake Shelton for the upcoming

I have normally introduced Pharrell Williams and Gwen Stefani as substitute judges besides Adam Levine and Blake Shelton for the upcoming season of "The Voice" starting September 22.

…

Expand

I love this show!!!! I have been watching it for ever really like Blake and Christina and Adam celo is ok. It has been a great season so far

I love this show!!!! I have been watching it for ever really like Blake and Christina and Adam celo is ok. It has been a great season so far everyone was amazing.

…

Expand