Network:

AMC

Series Premiere Date:

Oct 31, 2010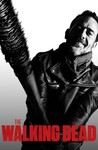 Season 7 premiere date:

Oct 23, 2016

Episode Length:

60
Please enter your birth date to watch this video:
You are not allowed to view this material at this time.
By season 7, most series begin to lose steam or lose their identity, but The Walking Dead somehow feels as fresh, thrilling, dramatic, and exciting as it did in its early days, if not more so. The showrunners are pushing the envelope the right way, and they can get away with showing us the most disgusting, disturbing things imaginable because after seven years, frankly, they've earned it.

All in all, not a great episode, but a savage and a useful one.

It was miserable, and tedious, and made me feel bad. Not in an emotionally compelling way, just in a "I could be watching something of value" way.
Seven seasons in, it's a welcome breath of fresh air for the show to tell the story in a new way. No longer are we sure our heroes are going

Seven seasons in, it's a welcome breath of fresh air for the show to tell the story in a new way. No longer are we sure our heroes are going to win, and sometimes we feel just like them. It's a rocky journey justified by a stellar mid season finale, and makes this show stand tall amongst its peers after all these years

…

Expand

It may get slow in the middle but the walking dead picks up into a very fun and very intense season. Lead by a worthy villain in Negan

It may get slow in the middle but the walking dead picks up into a very fun and very intense season. Lead by a worthy villain in Negan portrayed by Jeffrey Dean Morgan.

…

Expand

No joke, the season seven premiere was quite possibly the best, most emotionally thrilling episode of any tv show I have ever seen in my life.

No joke, the season seven premiere was quite possibly the best, most emotionally thrilling episode of any tv show I have ever seen in my life. From beginning to end, it was an emotional roller coaster.

…

Expand

With the first half of the season completed it's easier to judge where season 7 falls in terms of quality. After a blistering, brutal, and

With the first half of the season completed it's easier to judge where season 7 falls in terms of quality. After a blistering, brutal, and exciting premiere TWD quickly lost it's way just when things looked like they were going to be better than ever. There have been absolutely incredible moments this season. Those are the ones stripped right from the comics or have the new villain Negan front and center. It's when the show tries to tell it's own stories that things fall apart.

It's no secret that every season following the first has had non-comic related filler arcs. These arcs have always suffered from lower quality writing and pacing. This season is no different other than the fact that it's filler thus far has been the worst yet. The filler episodes have been inconsequential, unnecessary, and just flat out boring to watch.

Yes, this season is at it's best when it's sticking right to the material from the comics. When it does it is absolutely thrilling. Why? Because Negan is a darn good villain.

TWD made mistakes in the past with a very subpar and confusing depiction of he Governor. They don't make the same mistakes this season. Negan is exactly the same as he is in the comics, minus the more gratuitous profanity. He's played to perfection by Jeffrey Dean Morgan who absolutely steals the show. It's actually Negan that keeps me watching. He's menacing, funny, and downright brutal enemy. One perfect with the show and breathes new life into it.

Unfortunately he just doesn't get all of the screen-time. Instead the first half of the season has focused on the crappiest filler yet and bored me, a longtime supporter. A shame, because after that season premiere and seeing Jeffrey Dean Morgan's Negan, this looked like is was going to be the best season in a while. A real return to form for the series. Ultimately though it's proved to be the weakest so far in it's first half, despite an excellent villain.

Longtime fans of the comics can get a kick out of seeing their favorite Negan moments brought to life on television, but be left groaning at all the original stuff. Those who have stuck with the show for this long can still find enjoyment, but may be left wondering how much longer they can hold on. The show's tendency to meander around is finally starting to kill it for me. There are those who have already felt the same way. Odds are many more are likely to follow.

*Given that this is only a review of the first half of the season, I may feel inclined to update it after the season has ended should I notice any increase or decline in quality. Until then consider this my definitive review (which it likely will be).

…

Expand

With the season over i can finally give my review
This season has been average at best, with the finale being one of the best episodes i'veWith the season over i can finally give my review
This season has been average at best, with the finale being one of the best episodes i've ever watched on tv, but there were episodes that i are probably the worst episodes i've seen on tv
The premiere and finale were full of tension and and action all over the episode and it made them the best thing this season, everywhere other episode relied on Jeffrey Dean Morgan's outstanding performance as Negan.
I understand what they set up, and i really appreciate it, but they should have found a more entertaining way to do so

…

Expand

This review contains spoilers, click expand to view. The season 7 was just a excuse to extend the entire plot. There's nothing new in a few chapters; different points of view that do not tell anything interesting.
I understand that we need to understand Negan's environment but you can tell more than that in a single episode. I thought the war against Negan would end in this season but they want to take another one to extend the story.
Anyway they know how to generate expectations on the first and last episode, I hope the next season will be better.

…

Expand

I think they should just call this tv show "Walking" because that's the only thing they do. If there was an golden globe for longest drawn out

I think they should just call this tv show "Walking" because that's the only thing they do. If there was an golden globe for longest drawn out storyline, the walking dead would get it every year.

…

Expand