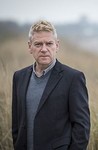 Starring:

Kenneth Branagh

Summary:

Having played a Danish prince, Kenneth Branagh moves further north into Scandinavia to play a Swedish detective in this BAFTA-winning adaptation of Henning Mankell's novels.

Genre(s):

Drama

,

Suspense
Season 1 premiere date:

Nov 30, 2008

Episode Length:

90
The pacing is occasionally so slow and deliberate that it may test some viewers' patience, but the series takes its time because the real mystery is Wallander and his uneasy inner life.

It is a joy to see a first-rate, high-quality production featuring a genuine star. And this star is bringing his best game to an intelligent script that deals with challenging, knotty, complicated issues and characters that mirror the real world in which we live.

As wonderfully played by Kenneth Branagh, Wallander is a fine addition to the tradition of PBS' "Mystery!"

The pieces don't tend to add up to much; the suspects and victims often slip out of custody too easily; and each episode's crimes dovetail with some predictability. These aren't brain teasers. Still, the series has great hypnotic allure, as the murders and deaths drive Wallander further into himself.

I recommend the series, though Sunday's opening film, "Sidetracked," does present a bit of a stumbling block.

Branagh is pretty good at being mopey and jowly, and the rest of the cast is fine as well. It's just that none of this really adds up to anything very compelling.
This is a great series. Wallander is obsessed with work and although he is a great detective, his personal life is often tragic/pathetic. The

This is a great series. Wallander is obsessed with work and although he is a great detective, his personal life is often tragic/pathetic. The bleak atmosphere created by the cinematography and soundtrack is truly beautiful and help exhibit how lonely Wallander is. I highly recommend this show.

…

Expand

This is one of the best TV shows I've ever seen. It has a lot of character and is very well thought out and produced. I know it lacks the

This is one of the best TV shows I've ever seen. It has a lot of character and is very well thought out and produced. I know it lacks the sex, action and flash of other shows (hey that's what gets good ratings) but the stories and the delivery of each episode is top-notch. The acting is better than Sherlock, the plot twists are better than... well, any show. Pick one. The writing is some of the best if not THE best to hit the small screen in forever. Yes, it lacks the aesthetics that make a hit show. There are only four reasons to not love the hell out of this show. One, it lacks sex and general appeal. Two, it is actually quite realistic and does not involve aliens, people with super powers or magic. Three, you've never actually seen a full episode. Or four, you've seen it but you are too stupid to understand it.

…

Expand

I would call this a genuine masterpiece of cinematography, scripting, and acting. Creates an involving story woven through with a unique

I would call this a genuine masterpiece of cinematography, scripting, and acting. Creates an involving story woven through with a unique atmosphere. Branagh's talent and professionalism, coupled with his passion for the role, make him truly worthy of his accolades.

…

Collapse

They tired to do too much with this. It's hard to hear what is siad sometimes because of the sound track . It did a poor job of

They tired to do too much with this. It's hard to hear what is siad sometimes because of the sound track . It did a poor job of explaining who the differnt characters were. Sometimes you can get too artistic for your own good.

…

Expand

This could have been excellent, but is let down by lacklustre writing. In every single episode, clues the audience sees, and would be seen by

This could have been excellent, but is let down by lacklustre writing. In every single episode, clues the audience sees, and would be seen by the police EASILY, are let slide, thus insulting the show's characters (and audience). Scenery is fine, production values good, editing good, but pacing sometimes shouts "must fill 90 minutues". Ugh. I hope he actual police of Sweden are not so thick.

…

Expand

The music and soundtrack deliberately obscure a lot of the dialog, making it extremely difficult and stressful to hear and follow the plot.

I think the writers really got the Wallander character wrong. The original series from Sweden, Wallander is a decent, internal optimist not a

I think the writers really got the Wallander character wrong. The original series from Sweden, Wallander is a decent, internal optimist not a selfish, depressive character that people don't respect. Yes, bad things happen but his internal strength of character, love of classical music , his dog, and good scotch help him get through. Richardd's comment was exactly right, the character is as depressing as Inspector Morse! What's the moral message coming from this character?

…

Expand