Last updated March 22, 2013.
This year's dramas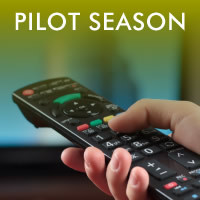 TV pilot season is once again in full swing, and among the usual batch of retreads, copycats, and remakes are some potentially intriguing new shows. In a moment, we'll sort through the details of all of this year's drama pilots; first, here's a quick look at this year's trends.
What's the same this year:
The networks are unwilling to gamble on too many newcomers, instead ordering pilots from producers with established track records, including Seth MacFarlane, Chuck Lorre, J.J. Abrams (2 shows), Bill Lawrence (3 shows), Greg Garcia (2 shows), Greg Daniels, Greg Berlanti, John Wells, David Shore, Lorne Michaels, Graham Yost, and Shawn Ryan, just to name a few.
There is at least one sitcom with the word "Friends" in the title.
Big screen talent continues to be drawn to the small screen. Seeking their first network TV starring roles this year are James Caan, Dermot Mulroney, and Anna Faris, while noted film directors such as Ridley Scott, Sam Raimi, and Ang Lee will also be making their TV pilot debuts.
If there's a Scandinavian drama series that hasn't already been remade, it is being remade this pilot season.
NBC is developing more comedies than any other network, while the CW is not developing a single one.
What's new this year:
Book adaptations are in, with at least a dozen drama projects based on novels (or nonfiction titles) both old and new, including several that haven't even been published yet.
Robin Williams, Gillian Anderson, Greg Kinnear, and Geena Davis could be returning to regular series television after long absences.
Below, we list the notable drama pilots now in development for the 2013-14 season. (A few additional, less interesting, pilots are listed further down the page, and comedies will be covered next week in a separate article.)
Which of these shows would you greenlight? Let us know by using the thumbs up/thumbs down icons below to vote on whether to keep or kill each show.
The Advocates

Key people: Stars Mandy Moore, Ben McKenzie (Southland, The OC), Esai Morales (Caprica), and CCH Pounder (The Shield, Warehouse 13); creator/producer Bruno Heller (Rome, The Mentalist), director/producer David Nutter (numerous TV series ranging from The X-Files to Game of Thrones).
The pitch: Moore jumped ship from an ABC pilot (Pulling) to join this CBS drama as a lawyer who serves as an advocate for victims' rights with the help of an ex-con (McKenzie); together, they "go to the edge of the law to right wrongs and fight for the underdog." Most experts are predicting Southland to be canceled at the end of its current season, but McKenzie would remain on that show (and be replaced here) should it get renewed.
The Affair

Key people: Creators Sarah Treem and Hagai Levi.
The pitch: Not yet cast, this hourlong drama will be "an intimate exploration of two marriages and an affair that disrupts them," telling the story from both the male and female perspectives. Levi previously created and produced the acclaimed Israeli drama that was adapted into the HBO series In Treatment 70; playwright Treem also was a producer on that show as well as on Netflix's House of Cards.
The Anatomy of Violence

Key people: Stars Skeet Ulrich (Jericho), Amber Tamblyn (Joan of Arcadia, House), and David Harewood (Homeland's David Estes); creators/producers Howard Gordon, Alex Gansa, and Alexander Cary (Homeland); director Mark Pellington (Arlington Road).
The pitch: Inspired by psychology professor Adrian Raine's nonfiction book, Anatomy centers on a criminal psychologist (Ulrich) who specializes in sociopaths and takes a young FBI agent with a troubled past (Tamblyn) under his wing. It's one of three pilots from current Homeland producer and former 24 producer Howard Gordon this year, though this is the only one targeted for a broadcast network, and this is the one Gordon would run (with fellow Homeland vets Gansa and Cary also on board here as writers).
Backstrom

Key people: Stars Rainn Wilson (The Office), Dennis Haysbert (24), and Mamie Gummer (Emily Owens MD); creator Hart Hanson (Bones, The Finder).
The pitch: Based on the Swedish crime novels by Leif G.W. Persson, Backstrom centers on a surly homicide detective (played by Wilson) who revels in speaking his mind and offending everyone around him—yes, it sounds on paper like a cop version of Dr. House—and is brought back from disgrace to head a new Portland special crimes unit composed of eccentric detectives (with Haysbert basically the straight man in the group). Camryn Manheim (The Practice) will appear in the pilot as the police chief and may or may not return should Backstrom go to series.
Update (3/21): Mamie Gummer has been added to the cast.
Believe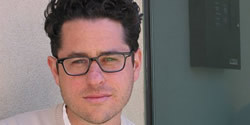 Key people: Stars Kyle MacLachlan (Twin Peaks, occasional mayor of Portland), Sienna Guillory (Resident Evil), Jamie Chung (Once Upon a Time), and Delroy Lindo (The Chicago Code); creator/director/producer Alfonso Cuarón (Harry Potter and the Prisoner of Azkaban), co-creator/producer Mark Friedman (The Forgotten), producer J.J. Abrams.
The pitch: One of two Abrams-produced pilots shooting this spring, Believe comes from the mind of director Alfonso Cuarón, who has been relatively quiet since his brilliant 2006 film Children of Men 84 but has both this show and the ambitious sci-fi film Gravity due this year. Believe centers on a young girl with unusual powers—which won't fully develop for seven years (or until the show's early cancelation, whichever comes first)—and a man who is sprung from prison to protect her from those who seek her harm. Yes, it's all nice and vague so far.
Beverly Hills Cop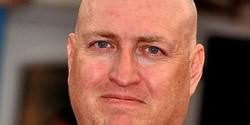 Key people: Stars Brandon T. Jackson (Percy Jackson), Christine Lahti, Kevin Pollack, Sheila Vand (Argo), and David Denman (The Office); creator/producer Shawn Ryan; director/producer Barry Sonnenfeld (Men in Black).
The pitch: The beloved 1980s big-screen action-comedy (yes, we forgot to mention the sequels... especially the last one) is reimagined as an hourlong cop dramedy focusing on the son of Eddie Murphy's Axel Foley character (played by Jackson), who is himself now a law enforcement officer in Beverly Hills trying to escape his dad's shadow (and his banana-related tailpipery). Murphy serves as producer and will appear on screen in the pilot (and possibly additional episodes as well), and the film's Judge Reinhold will also guest star in the pilot. There's no word yet on whether the classic "Axel F" theme song is also returning, but it's now stuck in your head.
The Blacklist

Key people: Stars James Spader, Harry Lennix (Dollhouse), Megan Boone (Blue Bloods), and Ryan Eggold (90120); producer John Eisendrath (Alias); creator/writer Jon Bokenkamp (The Call).
The pitch: A psychological thriller about a former Army intelligence officer turned "world's most dangerous criminal" (Spader) who unexpectedly surrenders himself to the FBI and is willing to give up all of his colleagues, but only on the condition that he works with "a newly minted FBI agent with whom he seemingly has no connection" (Boone).
Blink

Key people: Stars John Benjamin Hickey (Pitch Perfect, The Big C), Michael Weston (House), Johnny Simmons (The Perks of Being a Wallflower), and Madeline Carroll (Mr. Popper's Penguins); creator/writer Vera Herbert (a writer on MTV's Awkward.).
The pitch: This self-described "warm, quirky, humorous drama" follows a family whose patriarch (Hickey) is left in a coma-like state after a car accident which prevents him from moving or talking, though he can still hear and see. (We know that because he narrates part of the story; expect fantasy sequences as well.)
Bloodlines

Key people: Stars Jonathan Banks (Breaking Bad), KaDee Strickland (Private Practice), Tom Everett Scott (Southland), and Skyler Samuels (The Nine Lives of Chloe King); director/producer Peter Berg (Friday Night Lights), creator/producer David Graziano (Lie to Me, Southland).
The pitch: The first series created by one-time Felicity writer Graziano is a pulpy thriller—compared by some to Kill Bill, at least in its plotting—about a teenage girl (Samuels) who finds herself caught up in an ancient struggle between "two warring families of mercenaries and killers." An orphan, she is mentored by a Chinese man who informs her that she must "find and defeat her mother in mortal combat" if she ever wants to lead a normal life.
Boomerang

Key people: Stars Felicity Huffman (Desperate Housewives) and Anthony LaPaglia (Without a Trace); producer John Wells (ER); writer/creator Davey Holmes (Shameless, Awake).
The pitch: It's your ordinary family drama ... provided that every member of your family works as an assassin for the U.S. government. Jeffrey Ross and S. Epatha Merkerson (Law & Order) will also appear in the pilot and could recur if the series is picked up.
Buda Bridge

Key people: Creator/director Michael R. Roskam (Bullhead), producer Michael Mann (Luck), producer Mark Johnson (Breaking Bad).
The pitch: Should it get picked up, Belgian director Roskam's first English-language project (after his Oscar-nominated feature debut Bullhead 68) will be a crime drama set in a near future where "violent crimes and strange science" meet. The project was announced last fall, but few details have surfaced in the interim, and HBO hasn't officially ordered anything more than a script so far (though the project is apparently still alive).
Delirium

Key people: Stars Emma Roberts (Unfabulous, Scream 4), Billy Campbell (The Killing), and Daren Kragasoff (Secret Life of the American Teenager); creator/producer Karyn Usher (Prison Break).
The pitch: Based on Lauren Oliver's trilogy of dystopian young adult novels, this sci-fi drama is set in a totalitarian world where love is illegal and is usually eliminated through a mandatory surgical procedure. (We're not sure what the co-pay is.) Just a few months before her scheduled surgery, a young woman (Roberts) falls in love with a police officer who is secretly a member of a resistance group.
Doubt

Key people: Stars Steve Coogan (I'm Alan Partridge, 24 Hour Party People), Greg Grunberg (Heroes), Rockmond Dunbar (Terriers, Sons of Anarchy), Carla Gugino (Spy Kids, Political Animals), and John Pankow (Episodes); creator/producer David Shore (House).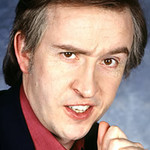 The pitch: Shore's follow-up to the long-running House follows a former cop turned low-rent lawyer who uses his street smarts to "work the system for his clients while battling his own demons and wooing his ex-wife." As he did before with Hugh Laurie, the producer is once again enlisting a British comedic actor to play his lead, with Coogan coming on board this week after a lengthy search. Dunbar plays his former partner and current best friend, while Grunberg plays his developmentally disabled brother.
Update (3/22): Gugino and Pankow added to the cast.
Gang Related

Key people: Stars Ramon Rodriguez (Charlie's Angels), Terry O'Quinn (Lost), RZA (Wu-Tang Clan), and Jay Hernandez (Last Resort); creator Chris Morgan (screenwriter of three Fast & Furious movies including Fast Five); director Allen Hughes (Menace II Society)
The pitch: Reversing the usual storyline, this crime drama follows a criminal gang that sends one of its members (Rodriguez) to enlist in the San Francisco Police Department and secretly report back to the gang. But once he rises through the ranks of law enforcement, the man finds his loyalties torn between both sides. O'Quinn is a late replacement for Tom Berenger, who was dropped after the table read.
Gothica

Key people: Stars Janet Montgomery (Made in Jersey), Chris Egan (Kings), and Tom Ellis (EastEnders); creator/producer Matt Lopez (screenwriter of The Sorcerer's Apprentice 46).
The pitch: Though 666 Park Avenue failed, ABC hasn't given up on finding a companion to Once Upon a Time. This new supernatural soap actually sounds quite like the latter show, but with monsters substituting for fairy tale characters; the series centers on a woman named Grace Van Helsing (Montgomery) who discovers that Frankenstein, Dracula, and other fantastical creatures are living in present-day San Francisco.
Halt and Catch Fire

Key people: Stars Lee Pace (Pushing Daisies), Scoot McNairy (Argo), Mackenzie Davis (Smashed); producers Mark Johnson and Melissa Bernstein (Breaking Bad).
The pitch: Set against the personal computer boom of the early 1980s, this period drama focuses on three players—a visionary former IBM executive who attempts to revive an also-ran company (Pace), a frustrated, insecure engineer (McNairy), and an aggressive, ambitious prodigy (Davis)—in Texas' Silicon Prairie. (The show's title is an old computer programmer joke.) The series comes from newcomers Chris Cantwell and Chris Rodgers.
The Hatfields & McCoys

Key people: Stars Rebecca De Mornay, Virginia Madsen, Sophia Bush (One Tree Hill), and James Remar (Dexter); producer Charlize Theron.
The pitch: Seeking to capitalize on the success of last year's (unrelated) History Channel miniseries, this new drama brings the long-running family feud to present-day Pittsburgh, where members of the blue-collar McCoys battle the wealthy and powerful Hatfields for control of the city.
High Moon

Key people: Creator/producer Bryan Fuller (Pushing Daisies, Hannibal).
The pitch: This adaptation of John Christopher's 1969 sci-fi novel The Lotus Caves is set in the future, when companies mining resources on Earth's moon discover a new form of life. The 90-minute pilot was supposed to shoot last fall but didn't—and no casting has been announced—so it is unclear where the project now stands.
Hostages

Key people: Stars Toni Collette (an Emmy winner for United States of Tara), Tate Donovan (Damages), Dylan McDermott (American Horror Story), and Rhys Coiro (Entourage); creator/producer/director Jeffrey Nachmanoff (Chicago Fire); producer Jerry Bruckheimer.
The pitch: Based on an Israeli series that was never actually produced, this conspiracy thriller centers on a Washington D.C. surgeon (Collette) who is selected to operate on the president, only to have her husband and children taken hostage immediately thereafter. Series creator Nachmanoff got his first big break co-writing the disaster movie The Day After Tomorrow; he's also directed episodes of Homeland and has a second pilot (Legends) in development for next season. Donovan, who plays Collette's husband, will be replaced if his current NBC show Deception is somehow renewed.
Human

Key people: Stars Karl Urban (Star Trek), Lili Taylor (Six Feet Under), Michael Ealy (Common Law), Minka Kelly (Friday Night Lights), Mackenzie Crook (Game of Thrones, The Office), Michael Irby (The Unit); creator/producer J.H. Wyman (Fringe); producer J.J. Abrams.
The pitch: Robot cops! The second of the season's two J.J. Abrams-produced newcomers is set in the near future, when every L.A.P.D. officer has an android partner. (Conveniently not explained: how the city can afford it.) These highly evolved toasters robots look just like humans, so have fun guessing which of the stars mentioned above will play people, and which will play androids.
The Hundred

Key people: Stars Eliza Taylor (Neighbours), Henry Ian Cusick (Lost), Kelly Hu (Arrow), Isaiah Washington (Grey's Anatomy), Thomas McDonell (Suburgatory), and Marie Avgeropoulos (Cult).
The pitch: Based on a forthcoming book series by Kass Morgan, this sci-fi tale is set nearly a century after nuclear war has wiped out civilization and the few remaining human survivors reside on a spaceship. From there, 100 juvenile delinquents are dispatched back to Earth to see if the planet can be re-colonized. The adaptation comes from relative newcomer Jason Rothenberg; if picked up, it would be his first show ordered to series.
I Am Victor

Key people: Stars John Stamos and Lorenza Izzo (Hemlock Grove); creator/producer Mark Goffman (White Collar, Studio 60); producer Katie Jacobs (House).
The pitch: Based on an upcoming novel by best-selling Norwegian author Jo Nesbø (sadly, not the one titled Doctor Proctor's Fart Powder), this is yet another House-like drama, this one centering on a smart and successful—but also insolent and direct—divorce lawyer, played by Stamos.
Influence

Key people: Stars Steve Zahn (Treme), Christian Slater, and Megalyn Echikunwoke (CSI: Miami, 90210); creator/producer Kyle Killen (writer of The Beaver).
The pitch: Zahn and Slater star as brothers—one's a bipolar behavioral scientist recovering from an academic scandal, the other a charming ex-con—who start an agency that seeks to solve its clients' problems "using the real science of human motivation and manipulation." Killen's unique show concepts go over much better with critics than they do with audiences; his previous two series (Lone Star 73 and Awake 75) were canceled quickly despite strong reviews.
Intelligence

Key people: Stars Josh Holloway (Lost), Marg Helgenberger (CSI), Meghan Ory (Once Upon a Time); creator/producer Michael Seitzman (writer of the film North Country 68)
The pitch: Holloway stars as the key agent of the new government agency U.S. Cyber Command; he has a microchip implanted in his brain that allows him to view the entire electromagnetic spectrum. Series creator Seitzman has never had a project ordered to series despite seven previous attempts; here, he's working on a story from on an unpublished book (Dissident) by John Dixon. Note that Ory will depart Once Upon a Time if this new series is picked up.
Ironside

Key people: Stars Blair Underwood and Brent Sexton (The Killing); creator/producer Michael Caleo (writer/director of the film The Last Time 38).
The pitch: It's a remake of the 1960s Raymond Burr series, with Underwood stepping into the role of the paralyzed San Francisco police detective. Caleo is a relative newcomer to TV, though he has written episodes of Rescue Me and The Sopranos.
Killer Women

Key people: Stars Tricia Helfer (Battlestar Galactica), Michael Trucco (Battlestar Galactica), and Marc Blucas (Buffy the Vampire Slayer); creator/producer Hannah Shakespeare (screenwriter of The Raven 44); producers Martin Campbell (Casino Royale) and Sofia Vergara.
The pitch: Based on the Argentine series Mujeres Asesinas, the show follows the only female member of the Texas Rangers (the law enforcement agency, not the baseball team), played by Helfer.
The Last Ship

Key people: Stars Adam Baldwin (Firefly), Eric Dane (Grey's Anatomy), and Rhona Mitra (Strike Back); director Jonathan Mostow (Terminator 3: Rise of the Machines 66); creator/producer Hank Steinberg (The Nine 81), producer Michael Bay.
The pitch: A loose adaptation of William Brinkley's 1988 novel of the same name, this post-apocalyptic tale centers on the crew of a naval destroyer who find themselves among the planet's only living survivors after a global catastrophe (though it won't be a nuclear war as written in the book). This could be producer Bay's first scripted TV series to make it to air, though he has another ship-based series, the already-greenlit Treasure Island prequel Black Sails, headed to Starz in 2014.
The Leftovers

Key people: Writers/producers Damon Lindelof (Lost, Prometheus) and Tom Perrotta (novel The Abstinence Teacher).
The pitch: Based on the novel of the same name by Perrotta (whose previous books were adapted into the movies Election 83 and Little Children 75), this yet-to-be-cast drama depicts life among the remaining inhabitants of a suburban town after the Rapture. Remember, HBO ordered a pilot based on another literary best-seller last year (The Corrections, which was adapted by Noah Baumbach), only to pass on the project.
Legends

Key people: Stars Sean Bean (Game of Thrones), Ali Larter (Heroes), Tina Majorino (Veronica Mars, Grey's Anatomy); creators/producers Howard Gordon (Homeland) and Jeffrey Nachmanoff (Chicago Fire).
The pitch: Bean—an improvement over the originally cast Brendan Fraser—stars as a deep-cover operative who has the chameleonic ability to completely transform his identity for each job (you could say he has a good head on his shoulders), only to have his own identity called into question by a skeptical CIA officer with ties to his past. The series is based on the spy novel by Robert Richard Littell.
The List

Key people: Stars Michael Pena (End of Watch), Richard T. Jones (Terminator: The Sarah Connor Chronicles), and Gary Cole (Entourage); creator/producer Paul Zbyszewski (Day Break 60); producer/director Ruben Fleischer (Zombieland)
The pitch: Pena reunites with his Gangster Squad 40 director Fleischer to star as a U.S. marshal charged with tracking down the criminal who stole a list of the identities of every person in the federal witness protection program after those witnesses start getting killed by the thief.
The Missionary

Key people: Stars Benjamin Walker (the title character in Abraham Lincoln: Vampire Hunter) and Jesse Plemons (deadly assassin Landry Clarke on Friday Night Lights); creators/producers Malcolm Gladwell and Charles Randolph (screenwriter of Love and Other Drugs 55); director Baltasar Kormakur (Contraband 51); producers Stephen Levinson and Mark Wahlberg (Entourage, Boardwalk Empire).
The pitch: Set in 1960s Germany, the spy drama centers on a young American missionary who gets caught up in Cold War intrigue while helping women escape from East Berlin. The first TV project for best-selling author Gladwell (The Tipping Point) has been slow-going; HBO originally picked up the project in 2010 and only now looks to be ready to shoot a pilot.
The Occult

Key people: Stars Josh Lucas (The Firm) and Lynn Collins (True Blood); creator/producer James Wong (The X-Files); producer Michael Bay.
The pitch: The second of two Bay-produced pilots, The Occult follows on a pair of investigators of supernatural crimes—one male, one female—for the FBI's new occult crimes task force. If that sounds just a bit like The X-Files, note that the series comes from one of that show's main writers (for the first two seasons), James Wong.
The Ordained

Key people: Stars Jorge Garcia (Lost, Alcatraz), Charlie Cox (Boardwalk Empire), Emmanuelle Chriqui (Sloan on Entourage), Sam Neill (Alcatraz), Audra McDonald (Private Practice), and Hope Davis (Mildred Pierce, About Schmidt); producer René Balcer (Law & Order).
The pitch: The son (Cox) of a Kennedy-esque family leaves the priesthood and becomes a lawyer to prevent his politician sister from being assassinated (since that, apparently, is what lawyers do) as part of a conspiracy. It is the first TV project written by author/journalist Lisa Takeuchi Cullen (Remember Me).
The Originals

Key people: Stars Joseph Morgan, Daniel Gillies, Phoebe Tonkin, Claire Holt, and Charles Michael Davis (The Game).
The pitch: A spin-off from The Vampire Diaries, this pilot will air as an episode of that show on April 25th. The supernatural drama will revolve around the character of Klaus (who will continue to be played by Morgan) and his family in the French Quarter of New Orleans; Tonkin (who plays Hayley), Gillies (Elijah), and Holt (Rebekah) would also move over to the new show. TVD writer/producer Julie Plec will run The Originals if it is picked up; Kevin Williamson would not be involved in the spin-off.
Oxygen

Key people: Stars Aimee Teegarden (Friday Night Lights) and Matt Lanter (90210); creator/producer Meredith Averill (a writer on The Good Wife); director Gary Fleder (Kiss the Girls).
The pitch: A human girl falls for an alien teen, who, along with eight others of his kind, begins attending her high school after being released from an internment camp (where they had spent ten years after first landing on Earth).
Rake

Key people: Stars Greg Kinnear (As Good As It Gets, Little Miss Sunshine), Miranda Otto (Lord of the Rings trilogy), Tara Summers (Ringer), and John Ortiz (Luck); producer Peter Tolan (Rescue Me); director Sam Raimi (Spider-Man 73, Oz the Great and Powerful 44).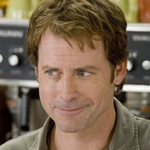 The pitch: Film star Kinnear takes his first regular series television starring role (he also hosted Talk Soup and Later in the 1990s and received an Emmy nomination for The Kennedys miniseries) as a brilliant but acerbic defense attorney in yet another pilot that is drawing House comparisons. The dramedy is based on an acclaimed Australian series (whose creator, Peter Duncan, is also on board here as a producer), and follows both the lawyer's cases and his numerous personal troubles, including issues with the IRS, an ex-wife, and a gambling problem. Raimi's participation was announced today; it'll be the first pilot he's ever directed.
Reckless

Key people: Stars Patrick Fugit (Almost Famous), Naveen Andrews (Lost), Eloise Mumford (The River), and Ernie Hudson (Oz, Ghostbusters); creator/producer Chris Black (a writer on shows ranging from Star Trek: Enterprise to Desperate Housewives); director/producer Martin Campbell (Casino Royale).
The pitch: An ordinary man (Fugit) risks his stable life and career as an engineer and must use every resource (legal or not) at his disposal to rescue his wife, who is unjustly imprisoned during a military coup in Myanmar. Note that CBS is also developing a drama with the same title; their Reckless is a legal thriller set in Charleston and starring Cam Gigandet.
The Returned

Key people: Stars Omar Epps (House), Devin Kelley (Covert Affairs, The Chicago Code), Frances Fisher (Titanic), and Kurtwood Smith (That '70s Show); writer/producer Aaron Zelman (The Killing, Criminal Minds, Damages).
The pitch: Based on an upcoming novel of the same name by poet Jason Mott, this supernatural thriller depicts a world in which long-dead people begin showing up on their loved ones' doorsteps, each seemingly alive and looking exactly like they did on the day they died.
Rita
Key people: Star Anna Gunn (Breaking Bad); creator/producer Krista Vernoff (a writer on Grey's Anatomy and Wonderfalls); director/producer Miguel Arteta (Cedar Rapids 70).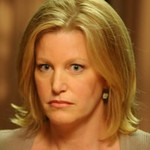 The pitch: Gunn stars as a private school teacher who must navigate the bureaucracy of her workplace while trying to raise three teenagers at home in a dramedy based on the Danish series of the same name. Yes, scripted drama is something new for the network best known for reality programs and real housewives, but Bravo is developing both this drama and an adaptation of the little-seen 2010 movie The Joneses for next season, with one or both likely to debut this fall.
Second Sight

Key people: Stars Jason Lee (My Name Is Earl), Kim Dickens (Treme), Jill Scott (The No. 1 Ladies' Detective Agency), Christina Cole (Hex); creator/producer/director Michael Cuesta (Dexter, Homeland); producer Carol Mendelsohn (CSI).
The pitch: A crime procedural (based on the UK series of the same name that starred Clive Owen, with the location here switched to New Orleans) that centers on a top police detective (Lee) who is hiding a rare eye disease that leaves him slowly going blind and subject to terrible dreams and hallucinations, but that also opens up his mind in ways that help him to better solve crimes.
S.H.I.E.L.D.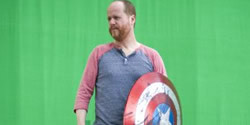 Key people: Stars Clark Gregg (The Avengers), Ming-Na Wen (ER), and Chloe Bennet (Nashville); created/produced/directed by Joss Whedon.
The pitch: There will be a lot of angry Marvel fans if this doesn't get picked up, though early indications suggest that you'll be seeing this on the air as soon as this fall (additional scripts are already being written). Set within the continuity of the Marvel Cinematic Universe (and taking place after the events of Whedon's The Avengers 69), S.H.I.E.L.D. will focus on the adventures of the secret intelligence organization of the same name first popularized in Marvel comics during the 1960s, and is said to feature the director's usual blend of humor, smarts, and epic storytelling. Gregg will reprise his role of Agent Coulson from the film—though exactly how that will happen is still a mystery. Whedon told Deadline that the show is more about "world around the superhero community" rather than the actual heroes, and will tell "more intimate stories" than the films while continuing to develop the overall mythology. Whedon's brother and frequent collaborator Jed is co-writing and will serve as showrunner (along with fellow Dollhouse writer Maurissa Tancharoen) should it get a series order.
The Sixth Gun

Key people: Stars Michiel Huisman (Treme), Aldis Hodge (Leverage), James LeGros (Ally McBeal), W. Earl Brown (Deadwood), Graham McTavish (The Hobbit), and Elena Satine (Magic City); producer Carlton Cuse (Lost, Bates Motel).
The pitch: Originally intended for Syfy but moved to NBC when Cuse came on board, the supernatural western (based on the Oni Press graphic novel) follows forces good and evil in pursuit of six magical guns, each with their own unique powers. The pilot is penned by young writer Ryan Condal, who is also adapting the comic series Hercules: The Thracian Wars for the big screen.
Sleepy Hollow

Key people: Stars Tom Mison (Salmon Fishing in the Yemen), Nicole Beharie (Shame), Katia Winter (Dexter), and Orlando Jones (MADtv); creators/producers Alex Kurtzman and Roberto Orci (Fringe, Hawaii Five-0).
The pitch: Relatively unknown English actor Mison stars as Ichabod Crane in this modern-day supernatural thriller based loosely on Washington Irving's 19th century story. Here, Revolutionary War soldier Crane somehow time travels to the present, though even now he is still haunted by the Headless Horseman (and also wrongly indicted for the murder of a police officer). Star Trek's John Cho will guest in the pilot.
Those Who Kill

Key people: Stars Chloë Sevigny (Big Love) and James D'Arcy (Cloud Atlas); creator/producer Glen Morgan, producer Brian Grazer; director/producer Joe Carnahan (The Grey 64).
The pitch: Adapted by former X-Files and Millennium writer Morgan from—you guessed it—a Danish TV series, this dark crime drama about—you guessed it again—serial killers centers on a driven Boston homicide detective (Sevigny) and a forensic profiler/serial killer expert (D'Arcy) who assists her investigations.
The Tomorrow People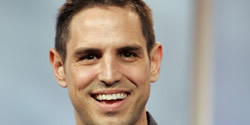 Key people: Stars Robbie Amell (Revenge), Peyton List (Mad Men), and Mark Pellegrino (Lost, Supernatural); producer Greg Berlanti.
The pitch: The next stage of human evolution has arrived, and a small number of young people around the world now have special powers, including instant teleportation and telepathy. (Disappointingly, they use those powers to fight evil.) The show is adapted from the 1970s British sci-fi series of the same name (which, if you are as old as we are, you may have watched on Nickelodeon in the 1980s; that network later remade the show in the '90s) by Phil Klemmer, who has written for Veronica Mars and Chuck as well as Berlanti's Political Animals.
Turn

Key people: Stars Jamie Bell (Billy Elliot), Angus Macfadyen (Braveheart), Kevin McNally (Pirates Of The Caribbean), and Burn Gorman (Torchwood); creator/producer Craig Silverstein (Nikita, Terra Nova); director Rupert Wyatt (Rise of the Planet of the Apes 68).
The pitch: Wyatt makes his TV debut with this period drama based on Alexander Rose's book Washington's Spies. Set in 1778, the story follows an unlikely group of spies, led by a New York farmer (Bell), who play a key role in America's fight for independence.
Tyrant
Key people: Producers Howard Gordon and Gideon Raff (Homeland) and Craig Wright (a writer on Six Feet Under and Dirty Sexy Money); director Ang Lee (Life of Pi 79).
The pitch: Oscar-winning director Lee will make his television debut with this drama from part of the Emmy-winning team behind Homeland. (Raff, who co-wrote the Homeland pilot and developed the original Israeli series on which that show is based, is writing this one as well.) The yet-to-be-cast series would follow "an unassuming American family drawn into the workings of a turbulent Middle Eastern nation." It looks extremely likely that this one will be picked up, as FX has already ordered additional scripts.
The Vatican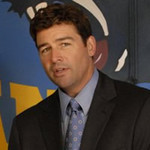 Key people: Stars Kyle Chandler (Friday Night Lights), Bruno Ganz (Downfall), Anna Friel (Pushing Daisies), Ewen Bremner (Trainspotting), Sebastian Koch (A Good Day to Die Hard), and Matthew Goode (A Single Man); creator/producer Paul Attanasio (Donnie Brasco, House, Homicide: Life on the Street); director/producer Ridley Scott (Prometheus).
The pitch: Multiple Emmy and Oscar nominee Attanasio teams with veteran film director Scott (making his American TV directing debut and a return to the medium for the first time since the 1960s) for a thriller about the inner workings of the Catholic Church. Chandler stars as Cardinal Thomas Duffy, the Archbishop of New York, while Ganz (a man whose best-known role found him playing Hitler) will play the Pope. If you see white smoke emerging from Showtime headquarters, it means the show has been picked up.
Westside

Key people: Stars Jennifer Beals (The Chicago Code, The L Word), Odette Annable (House), Dean Winters (30 Rock, mayhem), Bruce Greenwood (Star Trek); producer Ilene Chaiken (The L Word); director/producer McG (Chuck, Nikita, Supernatural).
The pitch: Originally titled Venice, this Romeo and Juliet-inspired soap centers on rival families (and a "forbidden" romance between them) battling for control of L.A.'s "seductive" Venice neighborhood (which, we assume, is accomplished by opening rival pop-up restaurants on Abbot Kinney).
When the Women Come Out to Dance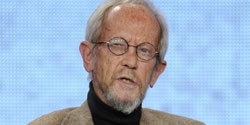 Key people: Stars Bryan Greenberg (How to Make It in America), Stephanie Sigman (Miss Bala), Stephen Root (NewsRadio, King of the Hill), Kumail Nanjiani (Franklin & Bash); creators/producers Cheryl Heuton and Nicolas Falacci (Numb3rs); producer Doug Liman (The Bourne Identity).
The pitch: Based on a short story by Elmore Leonard (from the story collection that shares a title with this show), the drama centers on a Miami businessman turned aspiring politician (Greenberg) who, needing to project the image of a family man, procures a Colombian mail order bride (Sigman). Despite (or because of) her troubled past, she turns out to be a useful "fixer" for his campaign.
The Wild Blue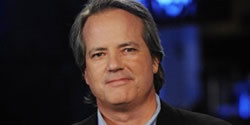 Key people: Stars Mykelti Williamson (Justified), Gina Rodriguez (The Bold and the Beautiful), Alano Miller (Damages), Will Rothhaar (Battle: Los Angeles), and Josh Salatin (The Carrie Diaries); creator/producer Taylor Elmore (Justified); producers Graham Yost (Justified) and Mark Johnson and Melissa Bernstein (Breaking Bad).
The pitch: ABC's Last Resort didn't work out, but this new naval series (from the producers of two of TV's best dramas) takes away the conspiracy concept and puts its cast on a (much) bigger boat, following the crew of an American aircraft carrier and its accompanying strike group as they go about their everyday, pressure-filled lives. (The network bills it as a combination of ER, The West Wing, and Top Gun.) Note that casting is not yet complete.
Update (3/21): Due to the tricky logistics required, the pilot will now shoot this summer, meaning that a decision on the series (which wouldn't air until 2014) will come after the fall schedule is announced.
Untitled bounty hunter drama

Key people: Stars Geena Davis (Commander in Chief, Fletch), Scott Bakula (Men of a Certain Age, Quantum Leap), Enrico Colantoni (Veronica Mars), Marsha Mason (The Goodbye Girl), and Gloria Reuben (ER); director/producer Dean Devlin (Leverage).
The pitch: Davis, whose last regular TV role was on 2005's short-lived Commander in Chief 56, stars as an eccentric Seattle bail bondswoman, a character based on real-life bounty hunter Mackenzie Green, who has been profiled in the New Yorker.
Untitled D.C. conspiracy thriller

Key people: Stars Gillian Anderson (The X-Files), Dermot Mulroney (Enlightened, My Best Friend's Wedding), Lance Gross (House of Payne), Rachael Taylor (666 Park Avenue), James Lafferty (One Tree Hill), and Max Martini (Revenge); creator/producer Rand Ravich (NBC's Life 64, The Astronaut's Wife 37).
The pitch: Anderson's first TV series starring role in over a decade (she also appears as a multi-episode guest star in next month's Hannibal) comes in a Washington, D.C.-set conspiracy thriller revolving around a secret service agent (Gross) who has a doozy of a first day on the job: the president's son and classmates are kidnapped from a school field trip (where dad Mulroney, in his first regular network TV role, is chaperoning). The plot ultimately entangles additional politicians and a powerful CEO (Anderson).
Untitled legal thriller

Key people: Stars Damon Gupton (Prime Suspect), Clarke Peters (The Wire, Treme), Paul Schneider (Parks and Recreation), Marin Ireland (Boss), and Seth Gilliam (The Wire, Oz); creator/producer Richard LaGravenese (The Fisher King, Beautiful Creatures); director/producer Tony Goldwyn (Conviction, The Last Kiss).
The pitch: This Philadelphia-set legal thriller (with "major political, personal and ethical stakes") from big-screen vets LaGravenese and Goldwyn centers on a DA who "uncovers new evidence that prompts the reinvestigation of a sensational murder case."
Untitled NCIS: Los Angeles spinoff

Key people: Stars John Corbett (Sex and the City), Kim Raver (24), Miguel Ferrer, Gillian Alexy (Damages), Edwin Hodge (Cougar Town), and Scott Grimes (ER).
The pitch: Yes, it's a spin-off of a spin-off of a spin-off; no, the title won't be NCIS:LA:SUV. The pilot aired last night as an episode of NCIS: Los Angeles (the two-parter continues next week), and the new series would continue to focus on the Red Team, who will fly from city to city to solve crimes. Ferrer would appear in both series should this move forward.
Already picked up
Dramas that have already been ordered to series include HBO's True Detective (a murder mystery starring Matthew McConaughey and Woody Harrelson), Syfy's Helix (from Battlestar Galactica's Ronald D. Moore), FX's The Bridge (yet another crime drama based on a Scandinavian series), and AMC's Low Winter Sun (a crime drama starring Lennie James).
Rejected pilots
HBO has already passed on Criminal Justice, which would have been star James Gandolfini's first regular post-Sopranos TV gig.
What did we leave out?
Pilots in development this spring but not mentioned above—mainly because they sounded less interesting on paper, or don't yet have key cast members in place—include NBC's After Hours (think ER, but centering on the graveyard shift), ABC's Betrayal (a soapy Chicago-set thriller starring Hannah Ware and James Cromwell), ABC's Big Thunder (a possibly supernatural western based on the Disneyland ride, or at the very least named after it), The CW's Company Town (a drama about the aftermath of a sexual assault scandal at a naval base), ABC's Lucky 7 (about a group of gas station employees who win the lottery), ABC's Murder in Manhattan (mother and daughter detectives played by Annie Potts and Bridget Regan), The CW's Reign (about Mary, Queen of Scots during her teenage years in the 16th century), NBC's Jerry Bruckheimer-produced soap The Secret Lives of Husbands and Wives (based on the book by Josie Brown), The CW's Hunger Games-esque The Selection (which has been revamped and re-cast and is shooting a new pilot this year after the network passed on the show in 2012), CBS' self-explanatory medical drama The Surgeon General (starring Jason Isaacs, Kathryn Morris, and Sean Astin), and NBC's not-yet-cast, modern-day Alice in Wonderland "sequel," Wonderland (which centers on a new character, Clara). The latter show has some competition; ABC is also developing a Wonderland-set spin-off from Once Upon a Time, though it hasn't yet progressed to the pilot stage. Both Wonderland shows are being targeted for 2014. (Yet another Alice in Wonderland project, The CW's Wunderland, is also under consideration but doesn't seem to be moving forward.)
What do you think?
What new dramas are you looking forward to watching? Let us know which of these shows seem the most and least promising to you in the comments section below, and check back next week for our look at this year's comedy pilots.