Quelle surprise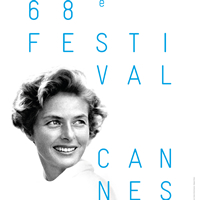 In a year with a competition slate that many observers felt was good but not great, a film many critics also deemed good but not great—Jacques Audiard's Dheepan—took the Palme d'Or. Prior to Sunday's announcement, it appeared that Todd Haynes' Carol had the inside track to take the top prize, but even though another lesbian love story, Blue Is the Warmest Color, was the festival's big winner just two years ago, Haynes' film failed to collect any awards save for one for star Rooney Mara. In another surprise, Mara actually shared her best actress prize with Emmanuelle Bercot from Mon Roi, a film (and performance) that split critics (but seemed to please jury member Xavier Dolan), while Mara's co-star, Cate Blanchett, was passed over.
But the big winner this year was France itself. With five films in the competition, the deck was stacked in France's favor during the closing ceremony, and the home country came through with wins by Audiard and Bercot as well as Vincent Lindon, whose Best Actor win was the least surprising (and most welcome) of the three. And that's despite the fact that the international jury, led by Joel and Ethan Coen and also including (among others) Guillermo del Toro, Sienna Miller, and Jake Gyllenhaal, featured just one French member.
Yes, there were major disappointments (Gus Van Sant), but as always at Cannes, there was a lot more to get excited about seeing in the coming year. Here's our rundown of the highlights—and a few lowlights—of this year's festival (including parallel competitions like the Directors' Fortnight).
The award winners

A Prophet and Rust and Bone director Jacques Audiard's latest, the story of a former Tamil Tiger starting fresh in Paris with a makeshift family, won the coveted top prize this year. Audiard joked during his acceptance speech that he was thankful that Michael Haneke did not make a film this year, since he had lost to The White Ribbon and Amour his two previous times in competition. (A Prophet came in second to Amour in 2009, but Rust and Bone did not receive an award in 2012.)
While critics felt his latest was a solid piece of work, few actually thought it was in the running for the top prize. CineVue deems it a "mix of Loachian social realism and Death Wish-style violent fantasy," and it's that mix of tones that threw many for a loop. The Dissolve's Mike D'Angelo describes the film as "a scrupulously naturalistic portrait of Sri Lankan immigrants in France that turns into a Bruce Willis action movie in its final minutes." Variety's Scott Foundas feels the film "never quite recovers" from that abrupt change, but he praises the "tremendous charisma" of the film's lead performers: first-time actor Antonythasan Jesuthasan and Kalieaswari Srinivasan, a stage actress making her big-screen debut. But the film also has some more enthusiastic supporters. Count THR, which finds the arc of the film "quite moving," among them, along with The Playlist, which calls Dheepan "absolutely terrific." The Guardian heralds the film as an "immensely powerful work," and Screen International feels it offers "the pleasures of captivating storytelling with an irresistible human pulse." Sundance Selects will release the film in theaters later this year.

László Nemes' debut feature came out of nowhere to stun viewers at this year's festival. With formal rigor, the film follows Saul Ausländer (Géza Röhrig), a Hungarian member of Auschwitz-Birkenau's Sonderkommando, a group of Jewish prisoners isolated from the camp and forced to assist the Nazis in the machinery of extermination. CineVue calls it "a stunning and aptly horrifying close-up view of the Holocaust," and The Guardian believes that "by any standards, this would be an outstanding film, but for a debut it is remarkable." Eric Kohn of Indiewire agrees, concluding, "Nemes' ability to inject the material of a concentration camp survival story—which, sadly, now carries the baggage of countless sentimental clichés—with bracing cinematic energy is all the more impressive because it's the writer-director's first feature."
But while The Dissolve's Mike D'Angelo writes, "Depicting the Final Solution onscreen has long been considered obscene, but Nemes has devised a visual strategy that honors the unimaginable," Manohla Dargis of The New York Times warns that it's a "radically dehistoricized, intellectually repellent movie. ... Mr. Nemes's technical virtuosity is evident every meticulously lighted, composed and shot step of the way, which means that your attention is continually being guided as much to his cinematic abilities as to the misery on screen.... Yet these filmmaking choices also transform all the screaming, weeping condemned men, women and children into anonymous background blurs."

Dogtooth and Alps director Yorgos Lanthimos' first English-language feature is also his first to play in competition at Cannes. But don't think he's gone mainstream. As in his previous features, he mines a surreal premise to comment on modern society, or as Eric Kohn of Indiewire puts it in his A– review, "As with his earlier works, Lanthimos builds a world that looks not unlike our own, but injects it with a bizarre rulebook that gives his topic a scathing edge."
The Lobster begins in the near future, where Colin Farrell's David, a divorcée, must check in to a hotel where he has 45 days to find a mate. If he fails, he will be turned into the animal of his choice (the lobster of the title). John C. Reilly, Ben Whishaw, and Lanthimos regular Angeliki Papoulia play other singles, and Rachel Weisz is a potential mate who has escaped and lives in the forest amongst the Loners.
THR calls it a "hilarious and haunting surreal parable," that is a "richly rewarding but often very disturbing, even harrowing work." CineVue believes it's a "marvelously bleak, bizarre comedy," but admits that it "demands an almost immediate rewatch," a sentiment shared by The Dissolve's Mike D'Angelo, who writes, "What's central here—and not fully clear to me, at least a few hours after seeing it—is the film's allegorical take on romance and its societal codification." The Telegraph finds it "surprisingly moving," and Variety praises the "terrific ensemble" and "the intricate human detailing they achieve." Slightly less enamored of the film, TimeOut London claims that "for about an hour of its near-two-hour running time it's deliciously engaging and sharp, mixing awkward chuckles with sinister chills. But it's tough to maintain the sort of conceit on which The Lobster rides, and the film feels spent long before the credits roll."
More awards
This year's Caméra d'Or prize (for best debut feature) went to Land and Shade by Cesar Augusto Acevedo, and Grimur Hakonarson's Rams won the top prize in the Un Certain Regard section of the festival, which honors up-and-coming filmmakers from around the world. Paulina, the second feature from Santiago Mitre (The Student), won the Nespresso Grand Prix at the 54th Critics' Week festival that runs parallel to Cannes, where Land and Shade also picked up the France 4 Visionary Award and the Society of Dramatic Authors and Composers SACD Prize. Over at the 47th Directors' Fortnight, Ciro Guerra's Embrace of the Serpent won the top Art Cinema Award, and Arnaud Desplechin's My Golden Days (detailed below) won the SACD Prize. And, finally, the Palm Dog—yes, leave it to France to award canine actors—went to Lucky, a Maltipoo (half Maltese and half miniature poodle) from Miguel Gomes' three-part Arabian Nights. Good dog.
Other notable films premiering at Cannes
Short takes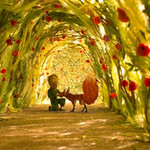 The Little Prince, directed by Mark Osborne (Kung Fu Panda), is an animated adaptation of Antoine de Saint-Exupéry's classic novella. The Playlist calls it an "extremely beautiful, very charming, thematically rich" film, and Screen International finds it "constantly enlivened by its beautiful images, even if one itches for a narrative that's a little less rudimentary."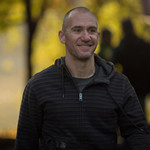 The A.V. Club calls Radu Muntean's One Floor Below a "disappointing follow-up" to Tuesday, After Christmas. But the story of a silent witness to a domestic quarrel is "a devastating portrait of a weak man and the weak society he represents, both of which have lost their moral compasses," according to Screen International.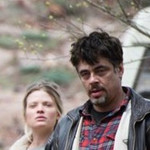 A Perfect Day, the English-language debut of Fernando Leon de Aranoa (Mondays in the Sun, Princesas), is a war comedy about a group of aid workers (Benicio del Toro, Tim Robbins, Olga Kurylenko, Melanie Thierry) in an unspecified Balkan territory in the 1990s. THR believes the "writing and character observation only fully engage in the later action, as the tone shifts to poignancy and pathos," and The Guardian calls it a "well-meant, but wobbly, tonal mishmash." IFC Films will release the film in North America.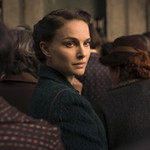 Natalie Portman's feature directorial debut, A Tale of Love and Darkness, is an adaptation of Amos Oz's autobiographical novel. Critics see potential in Portman as a filmmaker, and The Guardian calls the film an "an assured, heartfelt debut," but Indiewire sees a "by-the-numbers period piece."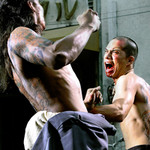 Takashi Miike's gonzo Yakuza Apocalypse is "an exercise in inspired lunacy," according to the A.V. Club's Ignatiy Vishnevetsky. And while The Dissolve claims it's "Miike at his most gleefully lunatic, and that's always a hoot and a half," THR cautions, "For all its manic energy, there aren't enough recreational drugs in the world to make Yakuza Apocalypse anything but a bloody silly bore."