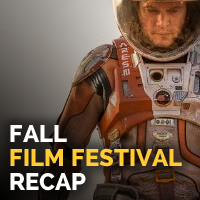 Below, we reveal the highlights and lowlights of the fall festival circuit by gathering the responses from professional critics to films screening at the Toronto International Film Festival, Venice, and Telluride. Each year, these prestigious events are where many Oscar best picture nominees first premiere, and you can expect to see many of these films in theaters before the end of the year.
Omitted from the list below are films that first debuted at other major festivals earlier this year, as those titles were previously covered in our Cannes Recap and our Sundance Recap.
This year's notable festival films
What do you think?
Which of these festival films are you looking forward to seeing? Let us know in the comments section below.