Boos? Outrage? It must be another Cannes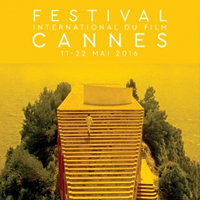 For the second year in a row, the Cannes jury selected a good film by a revered director that tackled of-the-moment social issues, while ignoring the films preferred by critics.
This year's big winner was Ken Loach's I, Daniel Blake, which won the Palme d'Or while more critically acclaimed films like Maren Ade's Toni Erdmann, Jim Jarmusch's Paterson, and Paul Verhoeven's controversial Elle failed to collect a single award.
Leaving the Croisette with two awards (for best actor and best screenplay, a rare double) was The Salesman, a film some reviewers thought was a weaker effort by writer-director Asghar Farhadi (though even his lesser films are still better than many filmmakers' best efforts). In a very strong best actress category, Ma' Rosa star Jaclyn Jose took home the prize over favorite Sonia Braga (Aquarius) and other highly touted performances by Sandra Hüller (Toni Erdmann), Ruth Negga (Loving), Isabelle Huppert (Elle), Kristen Stewart (Personal Shopper) and Sasha Lane (American Honey).
While critics were also angered and disappointed (though not really surprised) with Xavier Dolan's Grand Prix win for It's Only the End of the World (which many believe to be the young director's worst film), they at least got to take out their frustrations on Sean Penn's disaster, The Last Face, earlier in the week. That film—along with Nicolas Winding Refn's latest disappointment—was one of several heavily booed by Cannes audiences (an annual tradition that doesn't automatically mean that a film is terrible, though in the case of Penn's film, you can trust the jeers).
While critics debated about the overall quality of this year's competition slate (THR's Todd McCarthy found it "very disappointing" while Time's Stephanie Zacharek believed it be "unusually strong"), there's no doubt that film lovers everywhere have a lot to look forward to until next May as these movies begin to make their way into theaters.
Here's our rundown of the highlights and a few of the lowlights of this year's festival.
The award winners

Ken Loach became the eighth filmmaker to collect a second Palme d'Or (his first coming in 2006 for The Wind that Shakes the Barley) for a film Variety's Owen Gleiberman calls "one of Loach's finest films, a drama of tender devastation that tells its story with an unblinking neorealist simplicity." The Daniel of the title, played by comedian Dave Johns, is a carpenter recovering from a heart attack. His doctor won't let him return to work despite social services determining he is fit for work. This leaves him in a bureaucratic limbo and without welfare, but it also leads him to single mom Katie (Hayley Squires), who recently moved to Newcastle with her two kids. Their friendship forms the heart of this humane and urgent slice of social realist fiction.
Loach and screenwriter Paul Laverty, who collaborated on Loach's previous Palme d'Or winner as well as the more recent Jimmy's Hall and The Angels' Share, take a direct (and, for some, heavy-handed) approach to the story. Writing for Screen Daily, Wendy Ide admits that the film "might not break new ground" but "there is no denying the potency of the film's empathetic anguish and fury. THR's David Rooney writes, "The film is anchored by incisive characterizations rich in integrity and heart, and by an urgent simplicity in its storytelling that's surprisingly powerful." Detractors include Robbie Collin of The Telegraph who believes the film "too often sands the complications off what you sense should feel like an uncomfortably splintery issue" even though "in its best moments, it's a quietly fearsome piece of drama." And the A.V. Club's Mike D'Angelo, who gives it a B–, adds, "It's at its worst during its home stretch, when Laverty rains down indignity to a degree that turns the movie into a pity party."

That title certainly seemed apropos to some critics. Tweeted Variety's Guy Lodge shortly after the film collected the festival's second-highest honor, "Giving Xavier Dolan the Grand Prix is the worst Cannes jury decision in a very, very long time."
But festival juries love French-Canadian director Xavier Dolan. After sharing (with Jean-Luc Godard) the Jury Prize in 2014 for Mommy and serving on the jury last year, Dolan won over this year's judges with what most critics think is his weakest film to date. It's also his first adaptation of someone else's work (a play by Jean-Luc Lagarce). World follows a young man returning home for the first time in 12 years to let his bickering family know that he's terminally ill, but Dolan seems to have lost his way with his self-described "first film as a man." The starry cast (Gaspard Ulliel, Nathalie Baye, Vincent Cassel, Marion Cotillard, Léa Seydoux) and Dolan's cinematic virtuosity combine to make a "shrieking bore," according to The Playlist's Jessica Kiang, who is but one of numerous detractors. Peter Bradshaw of The Guardian appears to be the film's sole defender, writing, "It's Only the End of the World is confrontational absurdism: a fascinating, sustained assault."

In her first America-set feature, writer-director Andrea Arnold (Wuthering Heights) combines two classic American teen movie genres: the coming-of-age story and the road trip movie. In doing do, she nabbed her third Jury Prize after previously winning in 2006 for Red Road and in 2009 for Fish Tank. Starring newcomer Sasha Lane as a wild child who leaves her troubled home when she falls for a magazine subscription salesman played by Shia LaBeouf (in an unsurprisingly divisive performance), the film, which takes its title from a Lady Antebellum song, split critics, though it has more fans than enemies. In the former category is The Film Stage, which awards Honey an "A" and deems it "visually astonishing and often devastating," contracting with Uproxx's Charles Bramesco, who finds it to be a "nearly three-hour Everest of hot garbage."
More awards
Other winners in the main competition this year include:
Outside of the main competition, Juho Kuosmanen's Finnish boxing film The Happiest Day in the Life of Olli Maki won the top prize in the Un Certain Regard section of the festival. Mimosas, Oliver Laxe's follow-up to You All Are Captains won the top prize at the Critics' Week festival that runs parallel to Cannes, where Mehmet Can Mertoglu's debut feature, Albüm, a Turkish comedy about adoption, picked up the France 4 Visionary Award. Over at the 48th Directors' Fortnight, Shahrbanoo Sadat's Afghan drama Wolf and Sheep won the top Art Cinema Award, beating out strong competition from Pablo Larrain's Neruda, Laura Poitras Risk and Alejandro Jodorowsky's Endless Poetry (all detailed below). Finally, the Palm Dog (presented for the best canine performance) went to Nellie, a British Bulldog from Jim Jarmusch's Paterson. Sadly, Nellie is the first posthumous winner of this cherished award.
Other notable films premiering at Cannes