69th Annual Golden Globe Awards

Live broadcast Sunday at 8p ET / 5p PT on NBC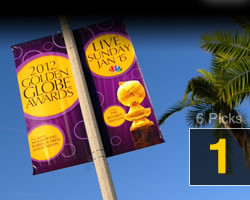 Airing this Sunday night on NBC is the 69th annual installment of the Golden Globe Awards. Last year, comedian Ricky Gervais created a stir with his barbed comedic jabs directed at Hollywood's elite. Despite being mostly condemned in the media, he's being brought back to host (and hopefully deliver high ratings) for a third consecutive year. The Hollywood Foreign Press Association tends to favor what's new and trendy, so expect to see Game of Thrones, Homeland, or American Horror Story take Best Dramatic Series from last year's winner Boardwalk Empire. In film, The Artist seemed to have a lock on Best Comedy or Musical, but after a surprise Producers Guild nod, Bridesmaids could end up a winner. Since the crowd (and host) are liquored up, the show will most likely be a laugh.
Check out this year's nominees, or

get gold and get offended at the official website.
Beauty and the Beast

New 3D version in theaters Friday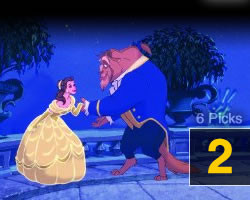 One of the rare breakout success stories in the current 3D resurgence was the re-release of The Lion King last September. The film opened at number one domestically and went on to gross over $70 million. This Friday, Disney continues to roll out newly 3D-converted classics with 1991's Oscar-nominated Beauty and the Beast. The extra dimension isn't the only draw, as a new short—Tangled Ever After, based on Disney's recent hit Tangled—plays before the film. More Disney 3D re-releases are on the way, with Finding Nemo, Monsters Inc., and The Little Mermaid all coming in the next year or so. That's cool and all, but where's Aladdin?
Be the Belle of the ball at the official website.
30 Rock

Season 6 begins Thursday at 8p on NBC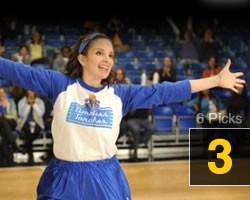 After a rare hiatus partially necessitated by star/writer Tina Fey's pregnancy (and NBC's need to make room for, ahem, Whitney), 30 Rock returns Thursday night in a new 8pm timeslot. Yes, that means 30 Rock's return is bittersweet for Community fans, since that show was benched—and Up All Night moved to Thursdays at 9:30p—to create a new Thursday comedy lineup. 30 Rock returns after two of its stars, Tracey Morgan and Alec Baldwin, were involved in headline-grabbing controversies (Morgan with a hateful stand-up rant, Baldwin getting kicked off a plane for refusing to stop playing Words With Friends) that would work as subplots for their Tracy Jordan and Jack Donaghy characters. This season, Fey's Liz Lemon will have a new love interest in the form of X-Men's Cyclops himself, James Marsden. The awesome Kristen Schaal joins the cast as a new page, and Kelsey Grammer, Denise Richards, and Will Arnett (as Devon Banks) will guest star. It should be interesting to see how the writers handle the kidnapping of Donaghy's wife Avery Jessup (Elizabeth Banks) by Kim Jong-il last season, since the dictator is now dead. Hilarious!
Looking for the official website? You want to go to there.
Paradise Lost 3: Purgatory

Documentary premieres Thursday at 9p on HBO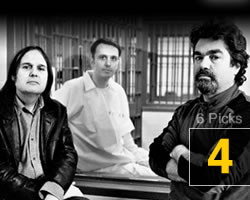 The most recent chapter of the Paradise Lost documentary series that started in 1996 with Paradise Lost: The Child Murders at Robin Hood Hills airs Thursday night on HBO. Paradise Lost 3: Purgatory follows 2000's Paradise Lost 2: Revelations and catches us up on the possibly wrongly convicted West Memphis Three (Damien Echols, Jason Baldwin, and Jessie Misskelley), who have been imprisoned for 18 years for the murder of three young boys in Arkansas. Joe Berlinger and Bruce Sinofsky's film was altered after its premiere at the Toronto Film Festival in September to include the most recent development in the story (SPOILER ALERT) where the men made a plea deal so they could go free.
Get lost at the official website.
Contraband Read Reviews

In theaters Friday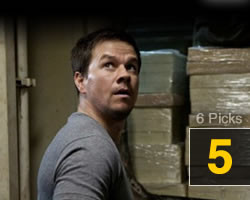 Pickings are slim at movie theaters this time of year (hence the success of The Devil Inside), so maybe some star power will help energize the box office. This Friday, Mark Wahlberg stars as a former drug runner who must protect his brother-in-law and eventually his own wife (Kate Beckinsale) by putting together a heist to pay off a creepy bad guy played to the hilt by Giovanni Ribisi. Contraband is a remake of the 2009 Icelandic film Reykjavík-Rotterdam and is directed by one of that film's stars, Baltasar Kormákur, known mostly for directing his 2000 film 101 Reykjavík. The cast is further enhanced by the excellent Ben Foster (Rampart), Lukas Haas (Witness), and J.K. Simmons (Young Adult).
Sneak in at the official website.
The Finder Read Reviews

Series premiere Thursday at 9p on Fox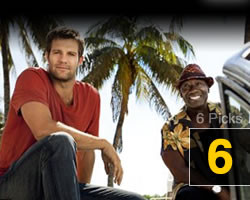 It's hard to believe that Bones, Fox's FBI forensic procedural starring Emily Deschanel and David Boreanaz, is already in its seventh season and now has its own spinoff series. Based on a late-season episode from season 6, The Finder centers on Iraq war veteran Walter Sherman (Geoff Stults), a private investigator whose brain injury from an IED explosion gives him the uncanny ability to locate anything. Michael Clarke Duncan is his sidekick/banter partner, and unfortunately missing from the series now is the original episode's Saffron Burrows, who was reportedly let go due to her heavy accent and has been replaced by Mercedes Masöhn. It remains to be seen if the show can create the same enduring mix of intrigue and fun that made Bones a hit.
Good luck finding the official website.
Closing the book on last week
Weekend Box Office Champion (Estimated, U.S. only; source: Boxofficemojo.com)
The Devil Inside

23

$34.5 million; 1st week at #1
#1 Album on Billboard 200 (Source: Billboard.com/Nielsen SoundScan)
Adele: 21

76

14th week at #1 (1st consecutive)
Top-Rated Primetime Broadcast Show (Source: Nielsen)
Sunday Night Football (NBC)
27.6 million viewers; week of 12/26-1/1