A look back at January 2000
Metacritic's first full year of operation was 2000, with our beta launch (remember those?) happening toward the end of that year. Each month during our 20th anniversary year, we will take a look back at the major releases from 20 years ago that month. To begin, we take you back to a distant time before hanging chads, the Marvel Cinematic Universe, and ubiquitous reality television—though, oddly, not before Law & Order: SVU, which was then in the middle of its first season. That time is January, 2000.
Television
Malcolm in the Middle

Comedy series debuted January 9, 2000 on Fox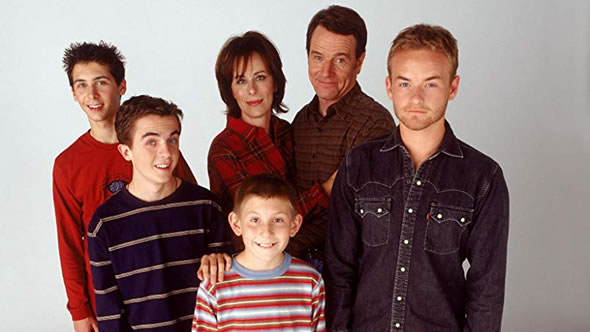 While winter TV premieres are commonplace today—indeed, many of TV's best shows often appear during the earliest months of the year—they were infrequent two decades ago, when the broadcast networks still ruled. And rarer still was the midseason TV debut that attracted rave reviews from critics and took off with viewers. But Fox family sitcom Malcolm in the Middle did both. A combination of terrific reviews and a post-Simpsons Sunday night timeslot brought in over 22 million viewers for its premiere.
While Frankie Muniz played the title character, and Jane Kaczmarek attracted the most attention during the show's run by earning an Emmy nomination in each of Malcolm's seven seasons, the most recognizable face in the cast today is the man in the middle of the photo above: Bryan Cranston. He would become so closely identified with the goofy dad character he played on Malcolm that TV executives had a hard time envisioning him in a more serious role. Fortunately, a writer-producer named Vince Gilligan fought hard to cast him in his obscure cable drama in 2008, and the rest is TV history.
Other notable TV shows debuting in January 2000
▣ City of Angels (CBS)
This lackluster, L.A.-set medical procedural from noted TV producer Steven Bochco (NYPD Blue) and prolific TV director Paris Barclay ran for just two short seasons before getting canceled. It was notable only for its mostly African-American cast—a TV medical show first—led by Blair Underwood and Vivica A. Fox, and for featuring a young Maya Rudolph, who would join SNL at the end of Angels' first season.
Note that Metacritic did not originally cover TV during the year of our launch. We have since added key television shows using the original reviews published during 2000.
Movies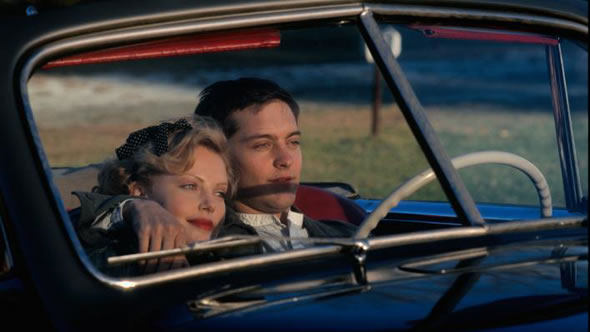 Getting a proper nationwide release in January after an awards-qualifying run in December 1999, Lasse Hallström's adaptation of John Irving's 1985 novel features a script by Irving himself—the only screenplay he's ever written. That may be one reason it was the most successful of the five films adapted from his works. Cider House was nominated for seven Oscars including best picture, with Irving winning for his adapted screenplay and Michael Caine for his supporting performance (opposite Tobey Maguire, Paul Rudd, and Charlize Theron, in one of her first major roles) as an abortionist who runs an orphanage.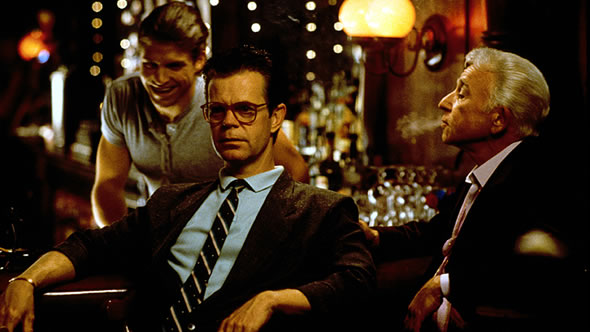 Another film that opened nationwide in January after a qualifying appearance in a few theaters the month prior, the multi-threaded drama Magnolia was Paul Thomas Anderson's third film, following Boogie Nights by a few years. Anderson picked up a best screenplay Oscar nomination for this collection of loosely interconnected stories set in L.A.'s San Fernando Valley, soundtracked by Aimee Mann's songs and Jon Brion's score. The indulgent running time (over three hours) and breadth of characters provides room for an impressive ensemble that includes Tom Cruise, William H. Macy, both beloved three-named Philips (Philip Seymour Hoffman and Philip Baker Hall), Julianne Moore, John C. Reilly, Jason Robards, Alfred Molina, and Luis Guzman, among others. It's definitely a divisive film—it's actually the lowest-scoring feature of Anderson's career, which tells you how great a career he has had—but more than one critic was blown away by the ambition and talent on screen.
Other notable movies released in January 2000
▣ The Cup
Two Tibetan monks in a Himalayan monastery attempt to find a TV so they can watch the World Cup in this lighthearted film that was Bhutan's first (and still only) submission to the Academy Awards.
▣ Fantasia 2000
Just the third sequel in Disney's animated canon, this 2000 release repeats the shorts-set-to-classical-music format of the studio's 1940 classic Fantasia but was unable to duplicate the original's critical acclaim, even with the addition of celebrity narrators like Steve Martin, Quincy Jones, and James Earl Jones.
▣ Next Friday
The sequel to the 1995 stoner comedy Friday was a box office hit despite extremely lackluster reviews. Ice Cube once again wrote the script (and starred), but Steve Carr took over directing duties from F. Gary Gray. It would spawn another (even worse) sequel, 2002's Friday After Next.
▣ Things You Can Tell Just by Looking at Her
It's a bit of a fudge to include this here, but since it never received a theatrical release in the U.S., its January 2000 Sundance premiere is as good a date as any to use. Rodrigo García's debut as a writer and director weaves together five female-focused stories set in Los Angeles, with an ensemble cast that includes Glenn Close, Cameron Diaz, Calista Flockhart, Amy Brenneman, and Holly Hunter. The film (which would eventually air on Showtime, earning Hunter an Emmy nomination) would go on to win the Un Certain Regard at Cannes later in 2000, and Close would work again with Garcia in 2011's Albert Nobbs.
Music
XTRMNTR by Primal Scream

January 31, 2000 (Creation) [UK] / May 2, 2000 (Astralwerks) [USA]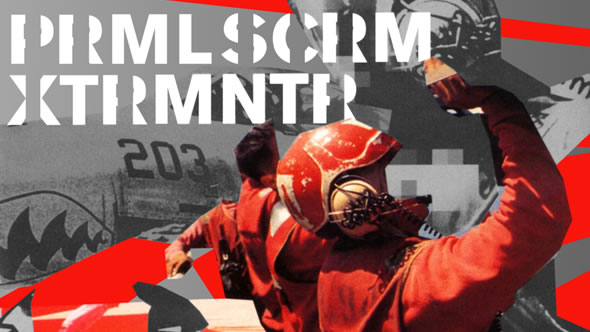 Buttressed by the addition of former Stone Roses bassist Mani, Primal Scream have (with perhaps one exception) never released a better album than this aggressive, angry, and inspired set that features contributions from MBV's Kevin Shields, David Holmes, the Chemical Brothers, and New Order's Bernard Sumner. (Scream frontman Bobby Gillespie would return the favor by appearing on New Order's next album Get Ready, which repurposes one of XTRMNTR's riffs on the track "Rock the Shack.") It's easily one of the best albums not available on Spotify.
Other notable albums released in January 2000
Clinton, ▣ Disco and the Half Way to Discontent
Clinton was a dancier side project from Cornershop's Tjinder Singh and Ben Ayres. The album's best track, "People Power in the Disco Hour," was later remade on Cornershop's 2002 album Handcream for a Generation.

Shelby Lynne, ▣ I Am Shelby Lynne
Recorded with producer Bill Bottrell in Palm Springs, California (and first released in the UK in 1999 before finally arriving in the USA a year later), Lynne's breakthrough album represented a departure away from her previous country sound. It earned her a best new artist Grammy despite the fact that it was her sixth LP (and that her first album came out in 1989).

Songs: Ohia, ▣ The Lioness
Jason Molina's follow-up to Axxess and Ace was recorded In Scotland with members of Arab Strap and Appendix Out. It was the first of two albums from his Songs: Ohia project released in 2000, and it received a greatly expanded reissue (titled Love & Work) in 2018.

Games
Crazy Taxi (Dreamcast)

Racing/Driving | January 24, 2000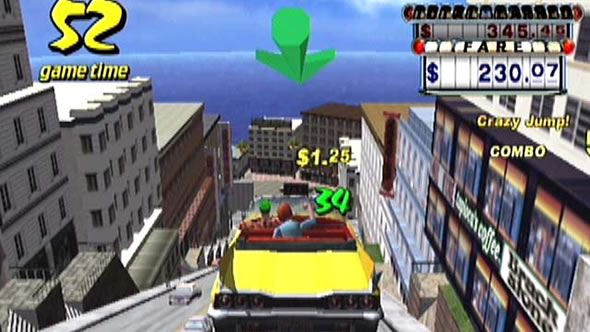 Sega's Crazy Taxi arcade-style racing games—in which you work as a cab driver who must transport your customers as quickly and with as many insane moves as possible—have popped up on plenty of consoles (and arcades) over the past few decades. This well-liked Dreamcast version (which received an impressive 90 on the now-defunct GameRankings) was the very first console release in the series, basically porting the arcade cabinet version released the year before which is set in a city that looks a lot like San Francisco. It became the best-selling Dreamcast game of 2000, and sequels (as well as knock-offs) would begin arriving within a year.
Mario Party 2 (N64)

Party game | January 24, 2000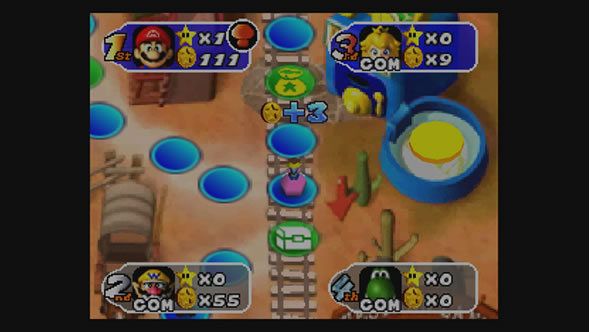 Nintendo's party game series launched in 1998 with the original Mario Party, and this first sequel followed two years later for the same console (Nintendo 64). There are six playable characters, and in a rarity for the series each one dons a unique costume for each of the game's six themed lands (with themes including pirates, horror, and space). The game received a 76 on GameRankings, with critics generally liking the release but finding it a bit too similar to its predecessor. It was later re-released as a Virtual Console game on both Wii consoles.
Other notable games released in January 2000
81* Nox (PC)
An action-RPG with a fantasy setting—after an introduction in which you are a modern-day man who gets sucked into the game's world via your TV set—Nox has three separate storylines for each of the three classes available to play: Warrior, Wizard, and Conjurer. Plans for further expansions and/or a sequel to Nox were eventually nixed by publisher Electronic Arts.
▣ X: Beyond the Frontier (PC)
Set in the late 30th century, Egosoft's Beyond the Frontier kicked off a space simulation franchise whose most recent installment was 2018's X4: Foundations.
* GameRankings score