Updated at 1:29p with trailers for ABC's new fall shows.
Our comprehensive coverage of the TV network upfront presentations this week in New York continues with a look at ABC's plans for the 2019-20 season. We'll have additional reports for the other networks each day this week. See more upfronts coverage...
Highlights and notes
Unlike the other networks, which announced numerous series orders last week, ABC headed into the past weekend with just two pickups. Several last-minute additions boosted that total to six new scripted shows set to debut in 2019-20 (including four dramas and a pair of comedies), but that's still a lower number of pickups than NBC, CBS, and Fox. All six newcomers are detailed at the bottom of this page.
ABC has also ordered one new reality series: a revival of Kids Say the Darndest Things, though (understandably) with a different host: Tiffany Haddish. It will be part of a Sunday night, family-friendly reality block beginning with AFV and also including Shark Tank.
One result of the low changeover is that ABC will make few changes to its schedule in the fall. Only The Rookie (moving to Sundays, where it will be ABC's only scripted show that night) and American Housewife (to Fridays) will shift days.
As previously announced, Modern Family will end after next season.
American Idol did not learn of its fate until yesterday afternoon, when ABC picked up the competition series for a third season on the network (and 18th overall). Negotiations with the current judges and host Ryan Seacrest are still in progress, so it is possible that there could be some new faces next season.
Fellow ABC competition series Dancing With the Stars will likely undergo some (still unspecified) format changes when it returns in the fall.
While the first season of The Conners was a short one, next year's season 2 has been expanded to 19 episodes (from its original order of 13).
ABC has added three years to the contract of late-night host Jimmy Kimmel, which will take Jimmy Kimmel Live through its 20th season.
Next year's Oscars ceremony (which airs again on ABC) will likely retain this year's no-host format.
ABC's parent Disney also announced that it is taking full control of Hulu by buying out Comcast's remaining stake in the streaming service. NBC content should remain on Hulu until 2022, but will likely disappear after then.
Renewed and canceled
The status of each of last season's shows is indicated below. Headed into the past weekend, only three scripted ABC shows remained on the bubble: hit comedy The Goldbergs and its spinoff Schooled—which were both renewed on Saturday afternoon (the delay was merely so that producer Adam Goldberg could negotiate a deal to leave Sony for ABC Studios)—plus first-year drama Whiskey Cavalier, which was canceled on Sunday afternoon in what the network is describing as a "tough decision," and one likely necessitated by the last-minute pickup of Emergence (detailed below).
Scripted shows are in bold below.
Renewed
 
Canceled or Ended
 
Fate Uncertain
20/20
America's Funniest Home Videos
American Housewife
American Idol
The Bachelor
Black-ish
Bless This Mess
The Conners
Dancing With the Stars
Fresh Off the Boat
The Goldbergs
The Good Doctor
Grey's Anatomy
How to Get Away With Murder
Marvel's Agents of S.H.I.E.L.D.
A Million Little Things
Modern Family
The Rookie
Shark Tank
Single Parents
Schooled
Station 19
 
The Alec Baldwin Show
The Fix
For the People
The Kids Are Alright
Speechless
Splitting Up Together
Take Two
Whiskey Cavalier

 
$100,000 Pyramid *
Bachelor in Paradise *
The Bachelorette *
Card Sharks *
Castaways
Celebrity Family Feud *
Child Support
Dancing With the Stars: Juniors
Family Food Fight *
The Gong Show
Grand Hotel *
The Great American Baking Show
Holey Moley *
The Match Game
Press Your Luck *
The Proposal
Reef Break *
To Tell the Truth *
ABC's 2019-20 primetime schedule
New programs are indicated in bold in the schedule below. All times are ET/PT unless otherwise indicated.
ABC Fall 2019 Schedule
 
7:00
7:30
8:00
8:30
9:00
9:30
10:00
10:30
SUN
AFV
Kids Say the Darndest Things
Shark Tank
The Rookie *
MON
 
Dancing With the Stars
The Good Doctor
TUE
 
The Conners
Bless This Mess *
mixed-ish
black-ish *
Emergence
WED
 
The Goldbergs
Schooled
Modern Family
Single Parents
Stumptown
THU
 
Grey's Anatomy
A Million Little Things
How to Get Away With Murder
FRI
 
American Housewife *
Fresh Off the Boat *
20/20
SAT
 
Saturday Night College Football **
ABC's new shows at a glance
The six first-year series ordered for ABC's 2019-20 season are detailed below. ABC passed on pilots including a revival of Dick Wolf's cop drama New York Undercover (which is now being shopped to multiple other networks and could find a home elsewhere), a Heather Graham-led adaptation of Liane Moriarty's novel The Hypnotist's Love Story, Tig Notaro's Tennessee-set dramedy Thicker Than Water, Katey Sagal family comedy Nana, a Kenya Barris-created remake of Bewitched (which could resurface in the future), the comedy Work Wife (based on the lives of Kelly Ripa and Ryan Seacrest), and the Bermuda Triangle sci-fi drama Triangle (which is still in the process of filming and could be picked up later). The network also passed on a reboot of its long-running hit NYPD Blue with a mostly new cast, but producers are currently reworking the series and, if all goes well, ABC will consider it for a midseason slot. A similar fate awaits Heart of Life, a drama pilot inspired by a John Mayer song, which appears to be jettisoning all but its title in the hopes of finding its way to the network next year.
The Baker and the Beauty
DRAMA
coming in midseason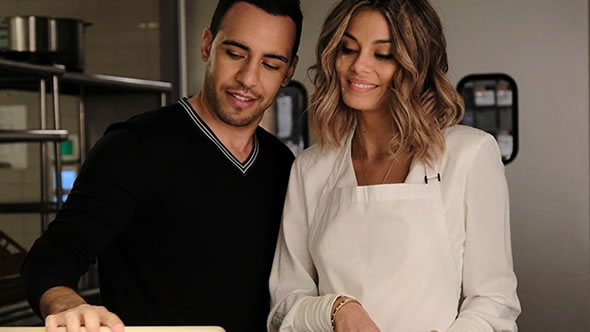 A remake of an Israeli series, Miami-set romance The Baker and the Beauty traces the unlikely relationship between a Cuban-American man (Victor Rasuk) working in his family's bakery and an internationally famous fashion mogul (Nathalie Kelley) whom he meets on a wild night out. The adaptation comes from Dean Georgaris (The Brave), who also has the new legal drama Bluff City Law starting on NBC next season.
Emergence
DRAMA
Tuesdays at 10p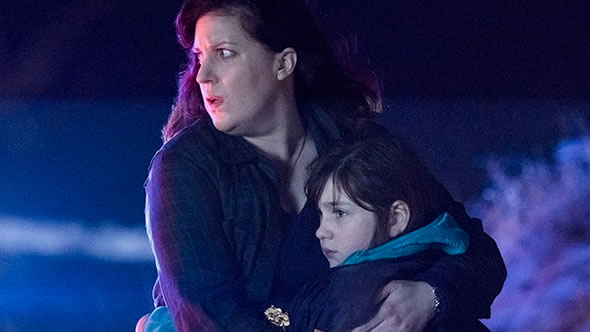 This conspiracy thriller comes from Michele Fazekas and Tara Butters, who previously created the CW series Reaper and short-lived ABC drama Kevin (Probably) Saves the World. Allison Tolman (Fargo) heads the cast as a police chief who discovers an amnesiac child (Alexa Swinton) at the scene of a mysterious accident. Clancy Brown, Donald Faison, Zabryna Guevara, and Owain Yeoman also star. The pilot was actually developed by NBC, but that network passed on the series after failing to find an open slot for it, and ABC (which produces the show anyway) quickly picked it up.
For Life
DRAMA
coming in midseason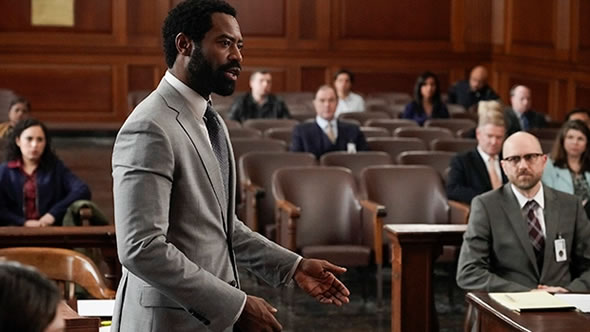 This 50 Cent-produced drama is inspired by the true story of Isaac Wright, Jr., a wrongfully convicted drug kingpin who was eventually exonerated and became a lawyer, ultimately arguing cases in the same court where he was given a life sentence. Created by Hank Steinberg (The Last Ship), the show begins with its protagonist (Nicholas Pinnock) still in prison. Indira Varma, Mary Stuart Masterson, Glenn Fleshler, and Dorian Missick also star.
mixed-ish
COMEDY
Tuesdays at 9p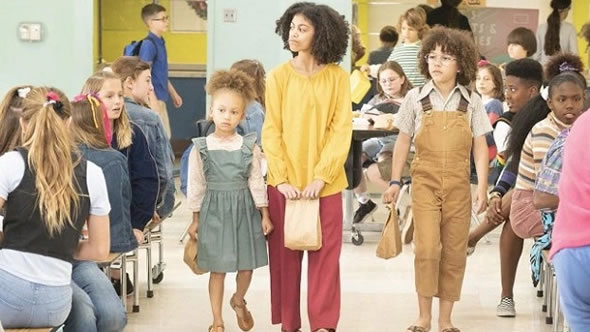 The second spinoff from ABC's comedy hit black-ish (following grown-ish, which airs on Freeform) is a prequel centering on a young version of Tracee Ellis Ross' character Rainbow Johnson in the 1980s, when she grew up in a suburban mixed-race family after her parents moved from a hippie commune to a neighborhood with better schools. Arica Himmel plays the young Bow and Tika Sumpter plays her mother, but the role of her father is now being re-cast. (He was originally played by Anders Holm of Workaholics.) Weirdly, mixed-ish will lead into the returning black-ish on Tuesday nights rather than the other way around.
Stumptown
DRAMA
Wednesdays at 10p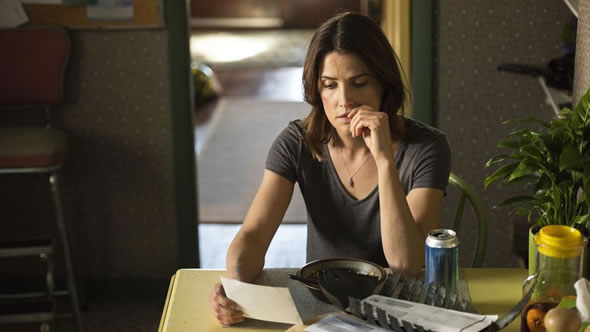 An adaptation of the Oni Press comic series Stumptown (a nickname for Portland, Oregon, where both the graphic novels and TV series are set), this drama stars Cobie Smulders as Dex Parios, a "sharp-witted" Army veteran now working as a private investigator after she has trouble holding down a steady job as a civilian. The adaptation comes from Jason Richman (Detroit 1-8-7, Lucky 7) and also stars Camryn Manheim, Cole Sibus, and Michael Ealy, though original co-star Mark Webber was just fired and will be replaced with an actor to be named later. Another potential replacement before the series airs: the title Stumptown (though now it looks like it will stick).
United We Fall
COMEDY
coming in midseason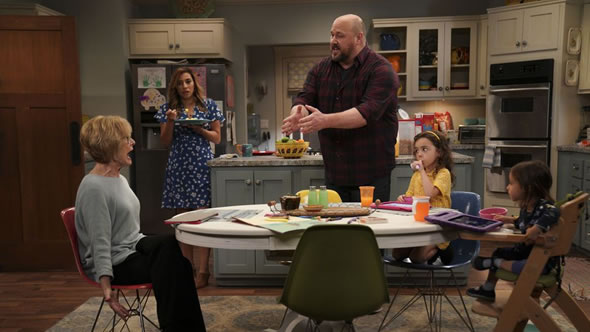 ABC's latest family sitcom follows a married couple played by Will Sasso and Christina Vidal as they navigate parenthood and their highly judgemental families, including a mother(-in-law) who lives with them, played by Jane Curtin. The multi-camera comedy comes from Julius Sharpe, who previously created the Fox time-travel comedy Making History and served as a writer on nearly every Seth MacFarlane series to date.
More coverage of the 2019-20 upfront presentations ...