Every actor's not-so-secret desire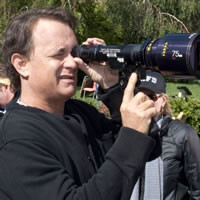 It is not uncommon to hear an actor say, "But what I really want to do is direct." Some do it to exercise another side of their creativity, some just want to tell personal stories, some do it to gain control, and others, well, they just might not be very good actors.
That is not the case with Tom Hanks. He is a good actor, and he will release his second directorial feature this weekend. Larry Crowne tells the story of a recently unemployed man returning to community college to complete his education. Julia Roberts plays his teacher (and love interest), Mercedes Tainot, and while Hanks acted in his directorial debut, 1996's That Thing You Do!, he was not the lead, so this will be the first time Hanks directs himself in a lead role, something many actors-turned-directors eventually do.
Hanks is by no means the first nor will he be the last star to turn to film directing. Below we take a look at a few established actors who made the leap (either temporarily or permanently) to the other side of the camera, some more successfully than others.
20 key actors-turned-directors
Ben Affleck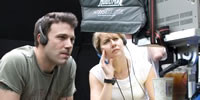 | | |
| --- | --- |
| # Films Directed | 2 |
| Average Metascore | 73 |
| Average Gross | $56.2m |
After an acting career that encompassed everything from Kevin Smith indies to Michael Bay blockbusters, Affleck surprised many in 2007 with the dark and assured vision he brought to his adaptation of Dennis Lehane's novel Gone Baby Gone. His effort was acknowledged by the National Board of Review with the award for Best Directorial Debut that year and, while not too successful at the box office, the film earned Affleck enough clout to return to the director's chair with 2010's The Town, based on the Chuck Hogan novel Prince of Thieves. This time, Affleck directed himself in the lead role, upped the action quotient and produced a film that made over $150 million worldwide while also being embraced by critics. Affleck will break out of his familiar contemporary Boston milieu with his next film, Argo, the story of CIA operatives and Hollywood execs teaming up to free American hostages in 1970's Iran.
Next movie (as director):
Argo (2013)
Warren Beatty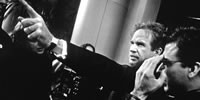 | | |
| --- | --- |
| # Films Directed | 4 |
| Average Metascore (1 film) | 75 |
| Average Gross | $63.1m |
With a co-director credit (with Buck Henry) on the 1978 reincarnation comedy Heaven Can Wait (a summer blockbuster that also earned nine Academy Award nominations), Warren Beatty began a directing career that would cover a wide variety of genres. His next film, Reds, was a biopic of John Reed, an American journalist who chronicled the 1917 October Revolution in Russia. With a runtime over three hours and a large historical canvas, the epic scored twelve Oscar nominations, with Beatty winning for Best Director (though Best Picture was lost to Chariots of Fire). When Beatty decided to return to directing in 1990, his technicolor take on the comic strip Dick Tracy -- starring his then paramour, Madonna -- was a box office success. His most recent directorial effort, the 1998 political satire Bulworth, combined Beatty's political and comedic energies but, despite solid reviews, it found no love from moviegoers. Beatty has starred in each of his directing projects, and that trend will continue with his recently announced Howard Hughes biopic.
Next movie (as director):
Untitled Howard Hughes film (2013)
Peter Berg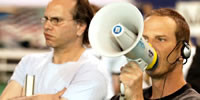 | | |
| --- | --- |
| # Films Directed | 5 |
| Average Metascore | 53 |
| Average Gross | $78.9m |
Peter Berg's 106-episode run as Dr. Billy Kronk on Chicago Hope had almost come to an end when his feature directorial debut, Very Bad Things, was released in 1998. That picture's pitch-black humor now seems out of place next to Berg's other directorial efforts. The Rundown, an action-comedy starring The Rock and Seann William Scott, was followed by his adaptation of Friday Night Lights, written by his cousin, Buzz Bissinger. The success of that film led to the creation of a critically lauded but sadly under-seen TV series created by Berg. In recent years, Berg has taken on larger, more action-oriented productions: The Kingdom, Hancock, and the upcoming Battleship (yes, based on the board game). Berg has another action film lined up: Lone Survivor, the story of a failed Navy Seal mission in Afghanistan.
Next movie (as director):
Battleship (May 18, 2012)
George Clooney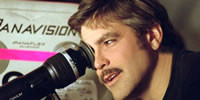 | | |
| --- | --- |
| # Films Directed | 3 |
| Average Metascore | 68 |
| Average Gross | $26.3m |
After making a mostly seamless transition from television to film, suave leading man Clooney stepped behind the camera for the first time in 2002 with the Charlie Kaufman-scripted adaptation of game show host Chuck Barris' oddball memoir Confessions of a Dangerous Mind. Though Clooney has been a much bigger box office draw as an actor than as a director, he scored an Oscar nomination for his work helming the critically lauded drama Good Night, and Good Luck. While his next film (Leatherheads) was a major flop, Clooney looks likely to enter the awards picture once again with this fall's Ides of March, a political drama based on the play Farragut North, which he will also star in.
Next movie (as director):
The Ides of March (October 7, 2011)
Kevin Costner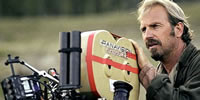 | | |
| --- | --- |
| # Films Directed | 4 |
| Average Metascore | 56 |
| Average Gross | $87.1m |
To win Best Picture and Best Director Oscars (two of the film's seven total wins out of 12 nominations) with your directorial debut is auspicious, but to follow that film with two big-budget failures drastically reduces your chances of a successful career. Dances with Wolves was almost universally lauded upon its release, but now many movie fans dismiss it as the film that unjustly beat out Goodfellas for Best Picture. That feeling was only fueled over the years by the failure of Waterworld (which Costner co-directed without credit with his Fandango and Robin Hood: Prince of Thieves director, Kevin Reynolds) and The Postman — two muddled attempts at creating message-oriented blockbusters. Some critics viewed 2003's Open Range as a return to form, but it has taken a long eight years for Costner to return to the director's chair. His next film, the period drama A Little War of Our Own, is currently in production.
Next movie (as director):
A Little War of Our Own (2012)
Danny DeVito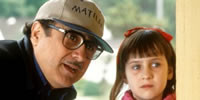 | | |
| --- | --- |
| # Films Directed | 6 |
| Average Metascore (4 films) | 54 |
| Average Gross | $36.8m |
Of his six feature film releases, Danny DeVito's most successful entries have been the darkly comic Throw Momma from the Train and The War of the Roses. Those films also happen to be his first two, and while he tried to branch out with an epic biopic starring Jack Nicholson (Hoffa) and the kids' movie Matilda, DeVito was never able to repeat the success of those earlier films. He tried to mine the same comedic territory as his earlier triumphs with 2001's Death to Smoochy and 2003's Duplex, but both films fell flat with audiences and critics. His directing career has been quiet since, but DeVito never stopped acting, so check out his comic chops on It's Always Sunny in Philadelphia.
Robert Duvall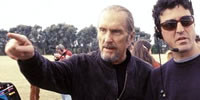 | | |
| --- | --- |
| # Films Directed | 4 |
| Average Metascore (2 films) | 67 |
| Average Gross (2 films) | $10.4m |
While he directed a documentary (We're Not the Jet Set) and the little seen Angelo My Love (a look at New York City gypsies), Robert Duvall's directing career began in earnest with 1997's The Apostle. Duvall wrote that film in the '80s and, even with his incredible acting resume, no studios were willing to back it, so Duvall financed the picture himself. The independent release gained him his third Academy Award nomination for Best Actor in a Leading Role (he won previously for Tender Mercies) and won Best Picture and Best Director at the Independent Spirit Awards. Five years later, Duvall directed another small, intimate picture: Assassination Tango. The film's depiction of an assassin falling in love with the tango while on a job in Argentina mirrored Duvall's own fascination with the dance. His wife, Luciana Pedraza, starred in the film alongside Duvall, but it was Duvall, not his Argentinean wife, who knew how to dance the tango.
Clint Eastwood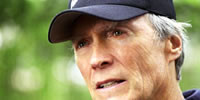 | | |
| --- | --- |
| # Films Directed | 31 |
| Average Metascore (16 films) | 71 |
| Average Gross | $41.9m |
The most prolific actor turned director on our list (with 31 released features) began his directorial career in 1971 with the psychological thriller Play Misty for Me. Since then, he has tried his hand at comedy (Bronco Billy), romance (The Bridges of Madison County) , the biopic (Bird), and, recently, an abundance of historical dramas (Flags of Our Fathers, Letters from Iwo Jima, Changeling, Invictus). But in the end he might best be known for the genre in which he gained fame as an actor — the western. A string of films in the genre — including High Plains Drifter, The Outlaw Josey Wales, and Pale Rider — culminated with 1992's Unforgiven, for which he won Best Director and Best Picture Oscars. Eastwood would be nominated in both categories again for 2003's Mystic River and 2006's Letters from Iwo Jima, and he would win both awards again for 2004's Million Dollar Baby. Even though his work has been consistently well reviewed, his latest film, Hereafter, received the lowest Metascore of any of his films since 1997's Absolute Power. Maybe he can turn that around later this year with his J. Edgar Hoover biopic, J. Edgar, starring Leonard DiCaprio.
Next movie (as director):
J. Edgar (December 14, 2011).
Jon Favreau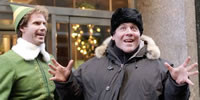 | | |
| --- | --- |
| # Films Directed | 5 |
| Average Metascore | 66 |
| Average Gross | $167.8m |
In 10 years and what will soon be six films, Jon Favreau has gone from directing small indie comedies to huge summer blockbusters. Made, in which he co-starred with his Swingers buddy Vince Vaughn, led two years later to his breakout comedy hit, Elf, starring Will Ferrell. A minor misstep followed with Zathura (well received but not well seen), but that did not prevent him from changing the path of his career, as well as that of star Robert Downey Jr., with 2008's Iron Man. The inevitable Iron Man 2 followed, and in a few weeks, his latest comic book adaptation, Cowboys & Aliens, will hit the big screen. Favreau has opted out of directing Iron Man 3 — those duties with fall on the shoulders of Shane Black (Kiss Kiss Bang Bang) — but he has already lined up his next project, Magic Kingdom, which will be written by Pulitzer Prize winning novelist Michael Chabon and will tell the story of what happens when Disney's theme park attractions come to life.
Next movie (as director):
Cowboys & Aliens (July 29, 2011)
Jodie Foster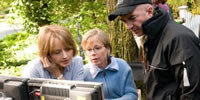 | | |
| --- | --- |
| # Films Directed | 3 |
| Average Metascore (2 films) | 58 |
| Average Gross | $14.5m |
When your acting career includes two Best Actress wins (for The Accused and The Silence of the Lambs), it's hard for your directing career to reach the same level of success, and, unfortunately for Jodie Foster, her films have earned neither universal praise nor box office grosses. Her first directorial effort, Little Man Tate, was released the same year as The Silence of the Lambs and looked at the struggles of an eight-year-old prodigy and his mother, something Foster was most likely very familiar with, having acted since she was six. Home for the Holidays, starring Holly Hunter as a struggling single mom who returns home for Thanksgiving, can still be found on TV anytime from October through December, but it's her latest film, The Beaver, that's garnered the most attention, thanks not to her direction but to her star's penchant for getting drunk and yelling slurs at his wife or a whole race of people. But The Beaver is another solid examination of a broken family, so perhaps Foster will get a chance to direct again without any media distractions.
Mel Gibson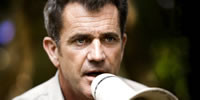 | | |
| --- | --- |
| # Films Directed | 4 |
| Average Metascore | 61 |
| Average Gross | $130.5m |
While his personal and professional lives might currently be a shambles, Jodie Foster's Beaver star Mel Gibson was once a bankable leading man and an assured director. Gibson's 1993 directorial debut The Man Without a Face did not prepare anyone for the epic scope and success of his next film, Braveheart. That film was nominated for 10 Academy Awards and won five, including Best Director and Best Picture for Gibson. But even that triumph could not have prepared the world for the success of a violent depiction of Christ's death filmed in Aramaic, Latin, and Hebrew. The Passion of the Christ was controversial but bulletproof at the box office, earning over $370 million in the U.S. and almost $612 million worldwide. His penchant for putting his heroes through numerous tortures didn't abate with his third epic, Apocalypto, a look at the life of a young Mayan man as he tries to avoid sacrifice and save his family. Will he direct again? He has enough money to finance a film himself, but he might have to wait a bit to find distribution.
Dennis Hopper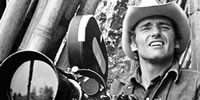 | | |
| --- | --- |
| # Films Directed | 7 |
| Average Metascore (3 films) | 69 |
| Average Gross | n/a |
By the time Easy Rider was released in 1969, Dennis Hopper, at 33, had already acted in almost 20 films (including Rebel without a Cause, Giant, The Sons of Katie Elder, Cool Hand Luke, Hang 'Em High, and True Grit) and appeared in 40 TV shows. Along with being an actor, Dennis Hopper was a photographer, a painter, and a sculptor, so adding director to that mix seems pretty obvious in retrospect. Easy Rider is still seen as one of the cultural touchstones of the '60s. Hopper won a Best First Work award at the Cannes Film Festival where it premiered, but the film became a burden to live up to especially when coupled with drug and alcohol problems. His next film, The Last Movie, won the critics prize at the 1971 Venice Film Festival but was widely regarded as a failure. Hopper didn't direct again until 1980's Out of the Blue, which he took over two weeks into production after originally planning only to star. It is seen by some critics as a lost gem of independent filmmaking. While Blue Velvet and Hoosiers re-established his acting career, 1988's Colors, a gritty look at gang violence starring Robert Duvall and Sean Penn, is considered Hopper's directorial comeback, but it didn't lead to anything matching his early work. His later works - Catchfire (which he took his name off of), The Hot Spot, and Chasers - are barely remembered, save for a nude scene by a young Jennifer Connelly.
Ron Howard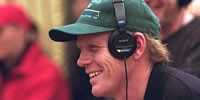 | | |
| --- | --- |
| # Films Directed | 22 |
| Average Metascore (14 films) | 58 |
| Average Gross | $90.3m |
Making the transition from childhood star to respected director is rare. Almost as difficult is making the move from directing silly (successful) comedies to serious (Academy Award winning) dramas, but Ron Howard has been able to do both. The comedies — Night Shift, Splash, Cocoon, Gung Ho, Parenthood — are beloved, and the dramas (including Apollo 13, A Beautiful Mind, Cinderella Man, and Frost/Nixon) are respected. Even Far and Away, Ransom, and The Da Vinci Code have fans. Ron Howard is skillful at making films that are popular with either critics or audiences (and, yes, sometimes both), so it was notable when his recent return to comedy, The Dilemma, was such a misfire. But that film shouldn't linger too long in the minds of moviegoers; Howard has multiple projects in the works, including an ambitious, multi-film adaptation of Stephen King's The Dark Tower series.
Next movie (as director):
The Dark Tower (tbd)
Penny Marshall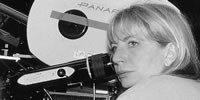 | | |
| --- | --- |
| # Films Directed | 7 |
| Average Metascore (4 films) | 58 |
| Average Gross | $58.1m |
Prior to her directing career, people knew Penny Marshall as Laverne De Fazio, one half of Laverne and Shirley, but after becoming the first female director to have a film gross more than $100 million, she became a sought-after director. The movie that proved her talent was 1988's Big, starring Tom Hanks in his first summer blockbuster. Two years later, her third film, Awakenings, was nominated for Best Picture, but Marshall was not nominated for Best Director. Marshall teamed up with Hanks for another major success in 1992, A League of Their Own. That film allowed Marshall to explore her love of sports, and provided a catchphrase to all of America: "There's no crying in baseball." Marshall's later feature efforts failed to catch on with filmgoers, but after a long break from directing and a few small acting roles, she stepped behind the camera again, this time on TV where she directed an episode of United States of Tara.
Sean Penn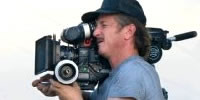 | | |
| --- | --- |
| # Films Directed | 4 |
| Average Metascore (3 films) | 63 |
| Average Gross | $9.8m |
While his acting career has achieved heights few actors even dream of, including winning Best Actor for Mystic River and Milk (along with three additional nominations), Sean Penn's directing success has been more modest, much like his films. Before Into the Wild, Penn specialized in small, dark, intimate dramas that could quickly turn to violence, and while the films were small, he was able to put together strong casts (with Jack Nicholson starring in both The Crossing Guard and The Pledge). Into the Wild's story of Christopher McCandless allowed Penn a wider canvas in which he could still tell an intimate story, and Penn was recognized for his effort by his directing peers with a nomination for Outstanding Directorial Achievement in Motion Pictures from the DGA.
Robert Redford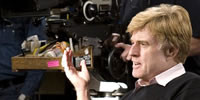 | | |
| --- | --- |
| # Films Directed | 8 |
| Average Metascore (6 films) | 62 |
| Average Gross | $33.7m |
Like Kevin Costner, Redford's first film as a director, 1980's Ordinary People, won an Academy Award for Best Director and Best Picture, but the film often joins Dances with Wolves on lists of least worthy Best Picture winners because it beat out another Martin Scorsese film, Raging Bull. Luckily for Redford, his output since his debut has been a step above Costner's, even with a few recent hiccups. After two solid efforts (The Milagro Beanfield War and A River Runs Through It, Redford was nominated again in the Best Director category for 1994's Quiz Show, but with his most recent films, Redford seems to be going for message over moviemaking. Lions for Lambs and The Conspirator both reflect Redford's politics but little of his filmmaking skill.
Rob Reiner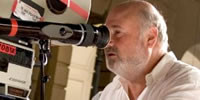 | | |
| --- | --- |
| # Films Directed | 15 |
| Average Metascore (10 films) | 56 |
| Average Gross | $44.1m |
It was probably quite a shock to audiences when they discovered that the person who was Michael 'Meathead' Stivic for 184 episodes of 1970s sitcom All in the Family was also Marti DiBergi, "director" (and actual director) of This Is Spinal Tap, but by 1984 Rob Reiner had been in the business for 25 years and learned plenty about comedy. Of Reiner's 15 films, eight can be considered great successes, if not with critics then with film lovers who still watch them today. That list includes not only Spinal Tap but also The Sure Thing, Stand By Me, The Princess Bride, When Harry Met Sally..., Misery, A Few Good Men, and The American President. These films, all released by 1995, are unfortunately balanced out by the quality of his most recent releases, none of which were able to capture the magic of his earlier films.
Next movie (as director):
Summer at Dog Dave's (2012)
Tim Robbins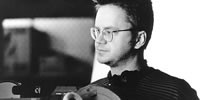 | | |
| --- | --- |
| # Films Directed | 3 |
| Average Metascore (2 films) | 72 |
| Average Gross | $15.6m |
With his debut feature, Tim Robbins followed Rob Reiner's lead and made a mockumentary, though his subject wasn't a rock band but a corrupt right-wing politician and folk singer. Bob Roberts was well received and gave Jack Black his first feature role. Robbins built upon that success with his next film, 1995's Dead Man Walking, based on the true story of Sister Helen Prejean's (Susan Sarandon) meetings with death row inmate Matthew Poncelet (Sean Penn). Both actors received nominations for their work (with Sarandon winning Best Actress) while Robbins was also nominated for Best Director (losing out to another actor turned director, Mel Gibson). Robbins' next film, Cradle Will Rock, was respected but not loved, and since then he's directed TV, written a play of which he filmed a live performance (Embedded: Live), and returned to acting. His most recent appearance on film, Green Lantern, premiered two weekends ago.
Sylvester Stallone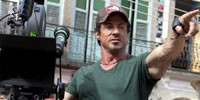 | | |
| --- | --- |
| # Films Directed | 8 |
| Average Metascore (4 films) | 43 |
| Average Gross | $78.3m |
After the success of Rocky, Sylvester Stallone wanted to direct. He got his feet wet with the little seen Paradise Alley before returning to the Rocky franchise to direct Rocky II, Rocky III, and Rocky IV. All were box office successes, and even his dreadful sequel to Saturday Night Fever, Staying Alive, brought people to the theater, but Stallone took a 20-year break from directing after Rocky IV. He returned to the director's chair in 2006 with Rocky Balboa, the sixth Rocky film. He followed that up with another sequel, Rambo (the fourth in the series), before breaking semi-new ground with the The Expendables. Not surprisingly, that film's sequel is due in theaters August 17, 2012, but Stallone will not be behind the camera; that duty has fallen to Simon West.
Ben Stiller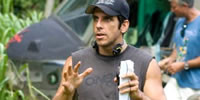 | | |
| --- | --- |
| # Films Directed | 4 |
| Average Metascore (2 films) | 66 |
| Average Gross | $59.2m |
After working in television for years and even starring in his own eponymous Fox show, Ben Stiller jumped to feature directing with 1994's Reality Bites. His follow-up, The Cable Guy, is either a cult classic or a major misfire depending on whom you talk to, but in the more than 10 years since, he's become a bankable star. With most of his time taken up with acting, he only directed two more features, Zoolander and Tropic Thunder. While the latter film was the bigger box office success, Zoolander sequel rumors have been flying around for more than a year, and there's still the possibility of a spin-off for Tom Cruise's Les Grossman character from Tropic Thunder. Stiller doesn't have his next directing gig lined up, but he will be in theaters November 4, 2011 in Tower Heist.
A few more
Below are the average Metascores by actor/director for all actors who have directed at least two scored films. The list excludes people known primarily for their directing rather than acting (or who started as directors before moving into acting).
What do you think?
Which actors have done a solid job behind the camera, and which should stick to acting? Let us know in the discussion section below.