A Separation is the best-reviewed movie of 2011 (for now)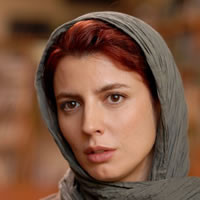 When it opened in a handful of American theaters on December 30, A Separation 94 didn't just become the final film of 2011; it also became the best. Released in the U.S. by Sony Pictures Classics, the Iranian drama about a dissolving marriage earned uniformly stellar reviews from critics and narrowly edged out the AIDS documentary We Were Here 94 (by less than 0.2 points) to take the title of Metacritic's highest-scoring film of the past year.
There is a catch, however. Since A Separation will roll out to additional cities over the next two months, additional reviews for the late-arriving film will continue to be published. As a result, it is possible that the film will not hold on to its tiny lead in our overall rankings for 2011.
Whatever film ultimately claims the top spot, it'll mark the third time in the last four years that a limited release film finished the year with the highest Metascore (last year's The Social Network 95 being the mainstream exception). In fact, no wide release film met or exceeded the 90 mark last year; that's fairly typical, though two wide release films managed to top that mark in 2010, and several other recent years had at least one.
Overall in 2011, however, a total of 35 releases met or exceeded the 81 Metascore threshold that indicates "universal acclaim" from critics. That's an improvement over 2010, when 30 such films were released, though still below 2009's mark of 37. But last year saw a slight uptick in terrible movies as well, with five films dropping below a Metascore of 20; the year before, there were just three such films.
The average Metascore for all movies released last year was 57.0, a figure on par with the previous year's 57.2. Wide release films actually fared a little better with critics last year, while limited release films performed slightly worse (likely because of an increase in the number of releases). A total of 239 of last year's 524 theatrical releases (with 7 or more reviews in our database) in 2011 wound up with a green Metascore indicating positive reviews from critics -- that's a 45.6% success rate, which falls right in between the percentages for 2009 and 2010 but is once again beneath the decade's best mark: 49%, in 2007.
We have already shown you some of the best films of the past year in our collection of film critic top-10 lists and in our ongoing Film Awards Scorecard. In this report, however, we take a look at the year's top films as originally reviewed by critics. Over the next few pages, we'll explore the best and worst wide releases and limited releases of 2011. First, we reveal the highest-scoring movies of the year in various genres.
On the next page ...
Continue reading for a look at the best and worst wide releases of 2011.