Falling indeed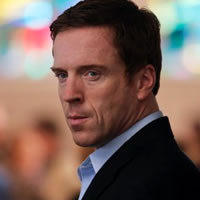 Sure, there is a crumb of good news: Showtime's riveting terrorism drama Homeland 91 is the best-reviewed new fall series since we initiated our TV coverage in 2005. But that appears to be the one bright spot in a fall season filled mainly with series that can at best be described as serviceable.
The five major broadcast networks debuted 27 new (non-news) primetime shows this fall, up from 22 in 2010. But the average Metascore for this year's freshman class was just 54, down from an average of 57 in both 2010 and 2009. Just 12 of the 27 new fall programs—a mere 44%—received positive reviews from critics, and, even then, those dozen "good" programs averaged a score of 66, with none scoring higher than 70. In other words, reviews were positive, but not overwhelmingly so. Even worse, the networks introduced six new shows over the past few months that were negatively reviewed by critics, compared to just two such programs last fall.
For the second straight year, the fall season's best-reviewed show was on cable rather than broadcast television; indeed, four of the five highest-scoring fall shows aired on cable networks. But Homeland was the only newcomer that managed to score above 80 (the range we use to represent widespread critical acclaim); last fall, three shows exceeded that mark.
Fortunately, the future brings a reason for optimism: many networks seem to have held back their stronger shows for midseason. (Think shows like NBC's Smash, Awake, and The Firm, ABC's The River and Missing, and HBO's Luck). But before we get too far ahead of ourselves, let's go back to fall and see how the broadcast networks rank now that the season has concluded.
Broadcast Network Comparison, Fall 2011 vs. Fall 2010 (New Shows Only)
Network
 
Fall 2011 New Shows
Average
Metascore
 
Fall 2010 New Shows
Average
Metascore
 
Change
 
5:
58
 
5:
58
 
--
 
5:
55
 
3:
65
 

↓10

 
6: *
55
 
7:
52
 

↑3

 
7:
53
 
5:
58
 
↓5
 
4:
47
 
2:
59
 

↓12

 
 
All Fall 2011 New Shows:
54
 
All Fall 2010 New Shows:
57
 
 
After two straight years with the highest average Metascore for its new fall series, Fox tumbled to second place in 2011 (thanks in part to the late-arriving critical disaster I Hate My Teenage Daughter), surrendering first place to CBS. Interestingly, Fox and CBS are also the two networks that have enjoyed a successful fall in terms of ratings; both networks have grown their audience since 2010. Despite a slight uptick in quality this fall versus last year, NBC's ratings have continued to plummet, while ABC—the network with both the most positively reviewed new shows as well as the most negatively reviewed ones—has also suffered, though not as severely.
The fall season's best and worst new shows
As we indicated above, only one broadcast network series managed to crack fall's top five: the ABC sitcom Suburgatory, which placed fifth. Metacritic users, however, seemed to respond better to the broadcast offerings, giving three network shows high marks. And, as always, the broadcast networks were able to secure all of the spots on our list of worst-reviewed shows. So there's that.
All new fall shows
Finally, here are the scores for all of the season's new shows with at least seven reviews from professional television critics, ranked from best- to worst-reviewed.
What are your favorites?
What are your favorite and least favorite new shows of the fall season? What did the critics get right and wrong when first assessing these new programs? Let us know in the comments section below.