The 25 best-reviewed iOS games of the year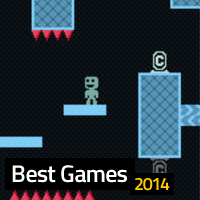 Below, we rank the best-reviewed iOS games released during 2014. All of the games below are playable on all types of Apple portable devices (iPod Touch, iPhone, and iPad) unless otherwise indicated.
Only those games with a minimum of 7 reviews were considered for inclusion, and games are ranked by Metascore prior to rounding.
What do you think?
What were your favorite iOS games of the past year? Let us know in the comments section below.