Network performance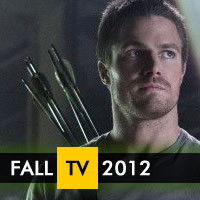 The five major broadcast networks launched six fewer programs than they did last fall—21 new shows this year, compared to 2011's 27—and the result was a slight overall uptick in average Metascore. Those 21 new programs combined to average 56 this fall, up two points from the average of 54 for last fall's freshman class. Ten of this year's 21 newcomers earned positive reviews from critics, making for a nearly 48% success rate, up from 2011's 44% rate. And just three new networks shows received truly terrible reviews, half the number of lousy shows that viewers were subjected to the previous fall.
Out of the five broadcast networks, ABC had the most positively reviewed programs and the highest average Metascore, a reversal for the network from the past few fall seasons. There was also some good news at the last-place CW, whose Arrow 72 was just the network's second positively reviewed new fall series over the past four years. (Arrow is also the CW's highest-scoring new series in five years.) NBC, however, had the worst success rate with critics, earning solid reviews for just two of its six freshman series. Here's how the networks compared this fall and in fall seasons past:
Broadcast Network Comparison, New Fall Shows by Year
 
2012
2011
2010
2009
 
Avg
Shows
Avg
Shows
Avg
Shows
Avg
Shows
60


53


58


60



Rank:
Rank:
Rank:
Rank:
59
55
65


62


Rank:
Rank:
Rank:
Rank:
55
58



58


58



Rank:
Rank:
Rank:
Rank:
54


55



52


53



Rank:
Rank:
Rank:
Rank:
51
47
59
49
Rank:
Rank:
Rank:
Rank:
Best and worst new series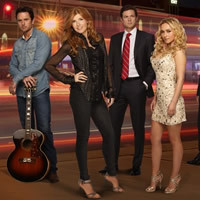 If it seems like there weren't many great shows this fall—well, that's because there weren't. ABC's country music drama Nashville was the season's highest-scoring new program, but, at 84, it was the lowest-scoring first-place fall newcomer since 2008. It was also the only new series to surpass the 81 mark that we consider the minimum for a show to have "universal acclaim" from professional critics. That makes two fall seasons in a row where just one show was able to achieve that mark.
This fall also marked the first time in three years that the highest-scoring new series was on broadcast television rather than cable. The cable networks failed to introduce any programs of note this fall, with Cinemax's little-seen Hunted 68 scoring highest among cable newcomers.
Here's how all the new fall shows ranked with critics:
What do you think?
What new shows are you enjoying this fall? What did critics get right and wrong? Let us know in the comments section below.