It was a very good year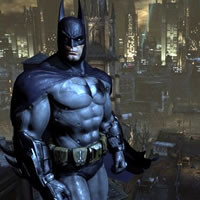 Sure, next year superhero fans—and entertainment fans in general—will be talking about Christopher Nolan's third and final Batman film, The Dark Knight Rises. But no matter how good it is, that movie will have a hard time matching the critical acclaimed earned by the latest incarnation of Batman in game form. A huge sequel to 2009's Batman: Arkham Asylum, Batman: Arkham City 96 (on the PS3) edged out the 360 version of The Elder Scrolls V: Skyrim 96 by a few decimal points to take top honors as Metacritic's 2011 Game of the Year.
Arkham City, though, was just one of many amazing games to be found during the past 12 months. All in all, there were 23 great console releases (with Metascores of 90 or higher) in 2011. That's the highest total in the last five years (and since the introduction of the current generation consoles). Throw in PC games and releases for handheld devices (iOS excluded), and there were a total of 32 great games released this year—also the highest mark in at least five years. In 2010, by comparison, there were just 22 releases to score at least 90.
In the following pages, we'll take a look at the best-reviewed games for each gaming platform. First, however, let's examine how each console fared during the past year. Once again, it was the PlayStation 3 that scored the best metrics in most categories.
Console Comparison - Games Released During 2011
69.5
Avg. Metascore
253 games *
68.9
Avg. Metascore
261 games *
62.2
Avg. Metascore
69 games *

12

Great Games **


90

or higher

9

Great Games **


90

or higher

2

Great Games **


90

or higher

13

Good Exclusives **


75

or higher

12

Good Exclusives **


75

or higher

4

Good Exclusives **


75

or higher
Best Exclusive:
Uncharted 3:
Drake's Deception

92

Best Exclusive:
Gears of War 3

91

Best Exclusive:
Legend of Zelda: Skyward Sword

93
And here are the year's best-reviewed titles, regardless of platform (iOS games excluded; they're covered in a separate article):
Releases by platform
On the next pages, we examine the best and worst 2011 games released for each platform, including the top titles exclusive to each platform.