The Legend of Zelda: Breath of the Wild is the best game of 2017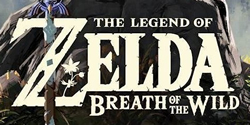 Here's a switch—or make that a pair of Switch releases. After complaining for the past few years about a dearth of high-scoring game releases, 2017 saw two different games score 97, which represents the highest year-end Metascore for any game since 2013. Both titles were for Nintendo's brand-new Switch console, with the latest Zelda release, Breath of the Wild, barely edging out Super Mario Odyssey (by less than 0.3) to take the title of Metacritic's Game of the Year for 2017.
In all, 10 different titles (accounting for 11 total products, thanks to one multi-platform release) scored 90 or higher in 2017. That's up from just six such titles in 2016. One of those great 2017 newcomers was even brand-new IP, and from an indie developer at that: Giant Sparrow's adventure game What Remains of Edith Finch, which scored 92 in its Xbox One edition.
A bit further down the page, we'll reveal this year's best-reviewed games for each console (plus sections on PC and handheld games). Before that, here's a quick look at how each of the gaming platforms compared during the past year.
Console/PC Comparison - 2017
Console
# of Scored
Games*
Score
Distribution
Average Metascore
Great Games**
(

90

or higher)
Good Exclusives**
(

75

or higher)
PlayStation 4
456

172,264,20

70.1
2
20
Xbox One
301

131,157,13

71.2
1
1
Nintendo Switch
220

97,111,12

71.2
4
13
PC
407

205,192,10

73.0
3
40
Handheld Comparison - 2017
Console
# of Scored
Games*
Score
Distribution
Average Metascore
Great Games**
(

90

or higher)
Good Exclusives**
(

75

or higher)
Nintendo 3DS
41

16,25,0

71.6
0
7
PS Vita
20

7,11,2

68.2
0
1
And here are 2017's best-reviewed titles, regardless of platform:
Now, let's take a look at the best games of 2017 by platform ...

While Sony's console saw only two games scoring 90 or above in 2017—down from four in 2016 and six in 2015—there were many more positively reviewed PlayStation exclusive titles this year: 20, compared to 13 the prior year.
Overall, 37.7% of PS4 games released during 2017 received positive reviews from critics. That percentage represents a slight uptick compared to 2016, when the approval rate was below 36%. The average Metascore for PS4 games also ticked up one point (from 69.1 to 70.1) compared to the prior year.
Best PlayStation 4 games of 2017
PS4 Game of the Year
Persona 5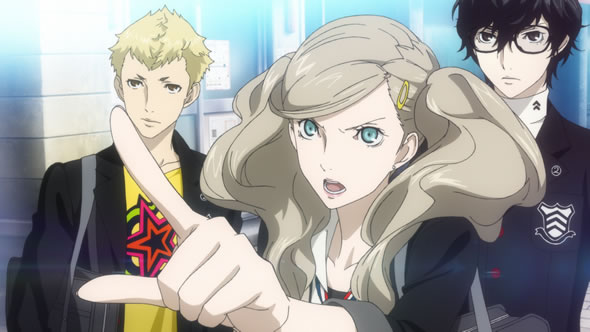 The first chapter in the Shin Megami Tensei: Persona RPG series released for the PlayStation 4 features an episodic story about a group of high school students in a fictionalized version of Tokyo's Shibuya district who explore the Palace, an alternate world created by the hearts of other people. Critics and users alike praised the game as one of the best JRPGs of all time. (The game was also released for the PlayStation 3 console.)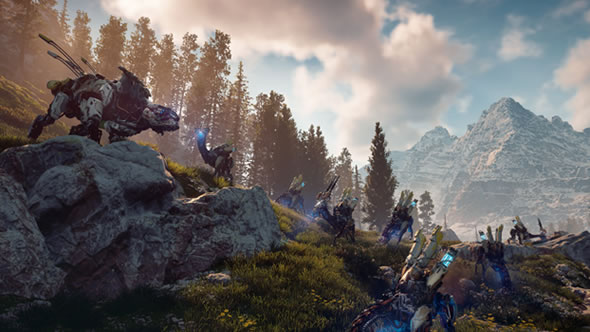 Not every great game needs to be a sequel. A third-person, open-world, action/RPG/survival game that is the first new property in over a decade from Killzone developer Guerrilla Games, Horizon centers on the female archer Aloy in a colorful but post-apocalyptic future world that blends nature and technology and the old and the new (think robotic dinosaurs, for example). Terrific reviews were accompanied by strong sales, with the game becoming the best-selling new IP of all time on the PS4.

The good news for Microsoft's console in 2017? The average Metascore for all XB1 releases increased to 71.2 from just 69.8 in 2016. In fact, 43.5% of all Xbox One releases received positive reviews in the past year, a fairly significant increase over the 2016 approval rate of 36.1% and also higher than the figure for the rival PlayStation 4 console.
The problem? Virtually all of those good Xbox One games could also be found on other platforms. The total of Xbox One exclusives receiving positive reviews in 2017? A mere one.
Best Xbox One games of 2017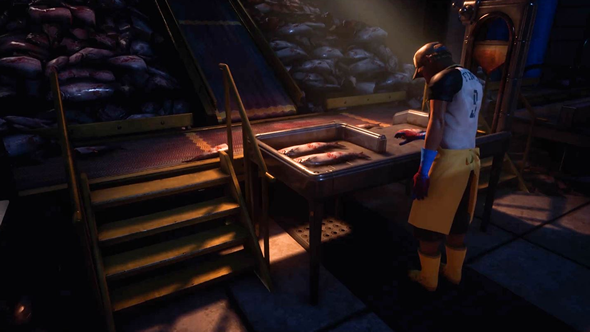 Released for multiple platforms (each scoring in the 88-92 range), the second game from The Unfinished Swan developer Giant Sparrow is structured as a collection of short stories about a cursed family in the Pacific Northwest, taking place at various points in time from the early 1900s to the present day. Building on influences that range from David Lynch to Jim Henson, each tale ends in a family member's death, while your present-day character, Edith Finch, attempts to figure out why she's the only surviving Finch.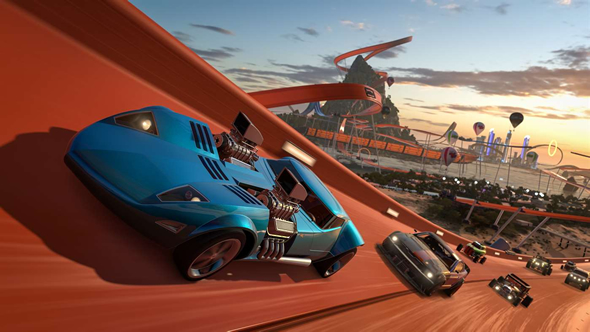 Trying to decide on a console to buy? It can't be a good sign that the year's highest-scoring Xbox One exclusive is a DLC pack based on Mattel's Hot Wheels toys. If you want to be more generous and include XB1 console exclusives (games that are also available on PC but not on any other console), the Xbox fares slightly better, with Cuphead and Forza Motorsport 7 both scoring 86.

It was quite a launch year for Nintendo's newest console. The Xbox One and PS4 each have just one game scoring above 95 in their four-year histories. In less than 10 months, the Switch already has two such games, and they both rank among the 20 highest-scoring games released for any platform in Metacritic's history.
In fact, the Switch had four games scoring 90 or higher this year, more than the PS4 and XB1 combined. In all, there were 97 positively reviewed games to choose from in 2017, so if you managed to get your hands on a Switch console, there was no shortage of quality content to choose from.
Best Switch games of 2017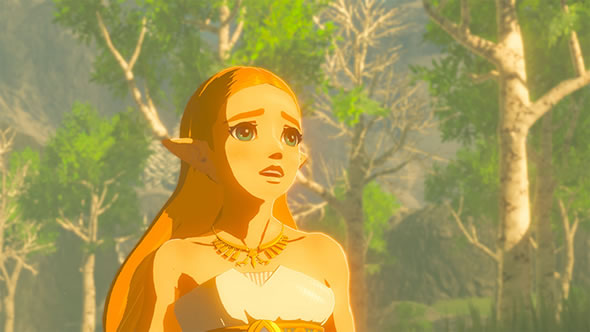 Easily one of the greatest launch titles in gaming history, the first new console Zelda game since 2011's Skyward Sword (and the first Zelda game to debut in HD) introduces new features like a massive open-world Hyrule, nonlinear gameplay (go anywhere and solve challenges—or goof off—in any order), and some voice acting. (The latter wasn't necessarily a positive development, however.) Only a simultaneous Wii U release (where it will likely stand as the last great game released for that console) prevented Breath of the Wild from also being the Switch's top 2017 exclusive.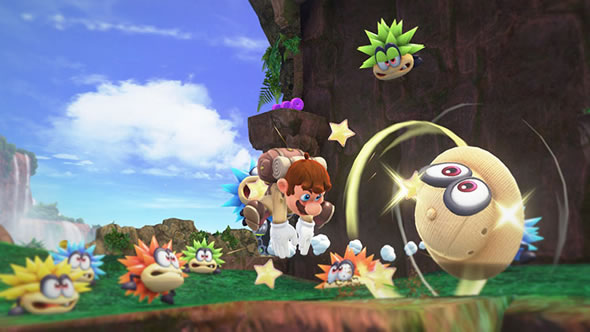 The first Super Mario game for Nintendo's new console is a 3D sandbox platformer that gives Mario some new abilities (hat throwing!) as he ventures out of the Mushroom Kingdom into a variety of strange new worlds, including a realistic-looking, human-inhabited city. It also offers two-player local co-op gameplay, with the second player controlling the aforementioned hat, named Cappy. After winning best game honors at the E3 and Gamescom conferences in the summer, Odyssey was greeted with stellar reviews upon its October release, becoming the second-highest-scoring Super Mario game in history—an impressive achievement for such a storied franchise.
PC games
Only three PC games achieved a Metascore of 90 or higher in 2017, down from five in each of the two prior years. But the overall number of good PC games actually increased in the past year: 205 titles landed a green Metascore in 2017 compared to 178 in 2016. That means there were more good PC games to choose from than in any year since we began compiling these year-end surveys in 2009. And no console had that many options.
Best PC games of 2017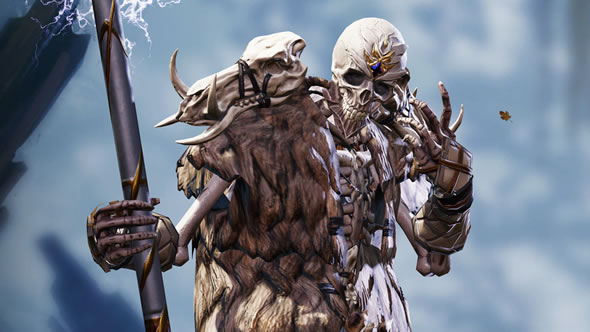 After spending a year in Early Access, Larian's Kickstarter-funded sequel to its acclaimed 2014 fantasy RPG received an official release in September, and all it did was take PC Game of the Year honors, with critics calling it an instant classic. It's deeper and more detailed and complex than ever, with expanded player choice, four-player co-op (plus competitive multiplayer), a separate Dungeons & Dragons-inspired Game Master campaign creation mode, and full voice acting for every one of the game's 1,200 characters.
Handhelds: Nintendo 3DS and PlayStation Vita
There doesn't appear to be much of a future for either handheld device. The number of games released for both the 3DS and Vita dropped once again in 2017, though the latter device is really suffering. With Sony no longer publishing any games for the Vita, there were just 20 titles receiving Metascores in 2017. The 3DS had just over twice as many releases, though that still didn't leave much to choose from: only 10 games for the Nintendo handheld received positive reviews, down from 25 good releases the previous year.
Here are all of the positively reviewed 2017 releases for each handheld platform:
Bonus: The worst games of 2017
No year-end recap would be complete without a quick look the year's worst-reviewed releases:
What do you think?
What were your favorite games of 2017? Let us know in the discussion section below.