Resident Evil 2 is the best new game of 2019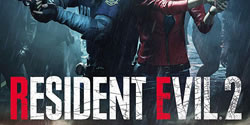 A year ago, we talked about the wealth of great games that had been released in 2018. Well, with a pair of next-generation consoles now looming on the horizon, that supply appears to be drying up. In 2019, only nine titles scored 90 or higher, compared to 17 such games in 2018. It was also the first year since 2016 that no game scored above 93.
And several of 2019's highest-scoring releases were new ports of previously released titles, including the year's #1-ranked release, Divinity: Original Sin II (reaching the Switch in 2019 after prior releases in 2017 and 2018 on other platforms), as well as the #2, which was the belated PC version of Red Dead Redemption, arriving a year after its console brethren.
So, what was our best new game of 2019? The year's #3-ranked release, Resident Evil 2. Obviously, a game with that title was released in the past—nearly 22 years ago, as it happens. But 2019's next-next-next-generation version of RE2 is different enough in every aspect to merit calling it a new game rather than just another port.
Perhaps you disagree with that classification. In that case, what was 2019's best wholly original release? That honor falls to our overall #4-ranked title, Sekiro: Shadows Die Twice, which is definitely not a port of any previous game. It's not even a sequel, for that matter, but is instead that rarest of things: a terrific new IP (in this case, by FromSoftware, the team behind Dark Souls series and Bloodborne).
Rounding out our top 5 highest-scoring games of 2019 was the latest Final Fantasy XIV expansion, Shadowbringers.
Now, let's take a look at the best games of 2019 by platform ...

With the PlayStation 4 entering its final year, just two of its games scored 90 or higher in 2019—down from seven the previous year. Neither of those games were exclusive to Sony's console.
Best PlayStation 4 games of 2019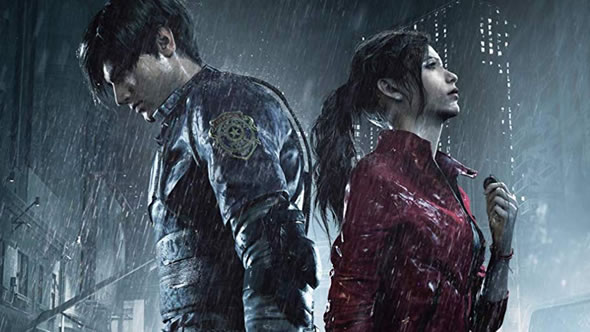 It's no mere graphical remaster. Arriving nearly 21 years to the date after it was originally released (for the very first PlayStation console), Capcom's survival horror classic returned for the modern era in this remake that reimagines nearly every aspect of the game. Significantly, the camera is no longer in a fixed position—and the moving viewpoint makes playing through RE2 an entirely different experience even if you are very familiar with the original game. (The placement of everything has also been tweaked, so the element of surprise remains.) In another change, each playable character (Leon, Claire, and Ada) will also have a distinct campaign, which should help minimize repetition. Obviously, the graphics (and audio) have been significantly upgraded, but they have also been given a new sense of realism. In other words, the title might be old, but this is effectively a brand-new game.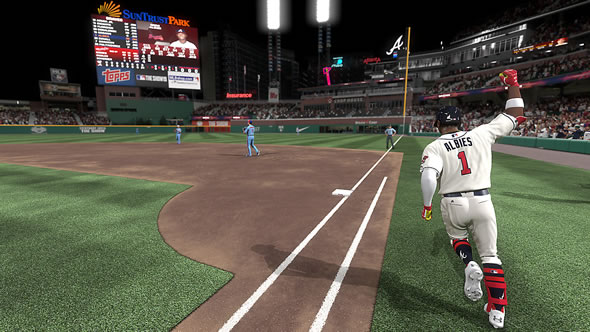 While Death Stranding may have been (by far) the buzziest PS4 exclusive of 2019, Sony's annual baseball franchise scored the better reviews. MLB The Show's box cover curse may have returned—we're looking at you, Bryce Harper—the 2019 release of The Show may have been the best one yet. New features include a "March to October" mode that lets you speed through the regular season to get to the good stuff. Interestingly, the franchise will no longer be exclusive to PlayStation consoles after the upcoming 2020 installment, though it will continue to be made by Sony.

Much like the PS4, Microsoft's console is heading for replacement by the next generation of hardware in 2020. But the Xbox actually had one more title scoring 90 or higher in 2019 than the PS4 did, though that total (three games) was similarly a decline from the number of great Xbox games in 2018 (seven).
Best Xbox One games of 2019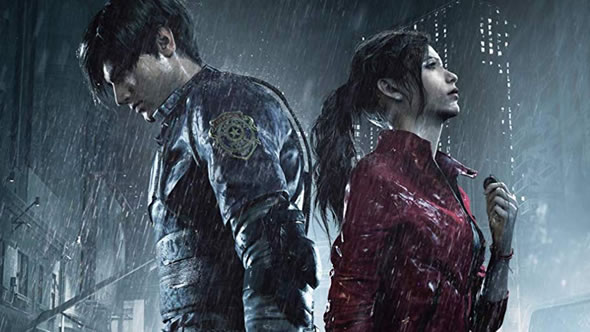 (See comments for PS4 version, above.)
XB1 (Console) Exclusive of the Year
Gears 5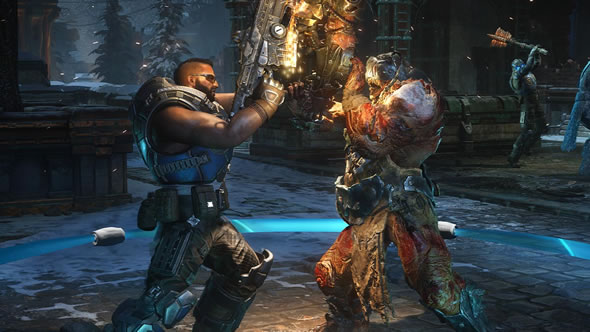 There were no good Xbox exclusives released in 2019, but the highest-scoring console exclusive (i.e., it was also available on PC, but not on PS4 or Switch) was this fifth main entry in Microsoft's bloody third-person shooter series and first to feature a female protagonist. Developed, like its 2016 predecessor, by The Coalition, Gears 5 finds you playing as returning character Kait Diaz, who begins investigating the origins of the Locusts (and her family). Once again, you can play solo or with another player via local or online co-op, including in an aggressive new "Escape Mode" featuring a three-player "suicide squad." The Ultimate Edition of the game adds a pair of characters from Halo: Reach, because why not.

Though only two Switch games scored 90 or higher, a total of 193 positively reviewed games were released for Nintendo's console in its third year on the market—a higher total than for any other platform in 2019.
Best Switch games of 2019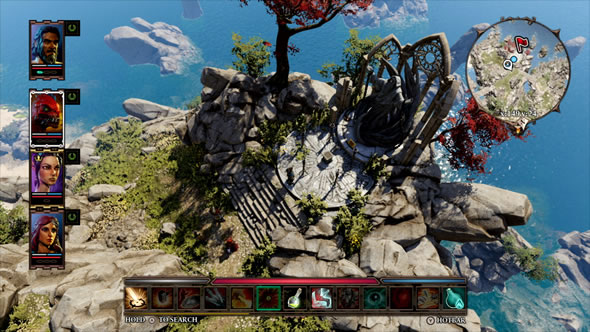 First released in 2017 for PC (and then in 2018 for PS4 and XB1), Larian's massively acclaimed sequel to the 2014 RPG Divinity: Original Sin finally landed on the Switch this fall. Reviewers once again raved about the game, which can't match the visual quality of the earlier versions but runs well enough on the Switch and retains the same breadth of content.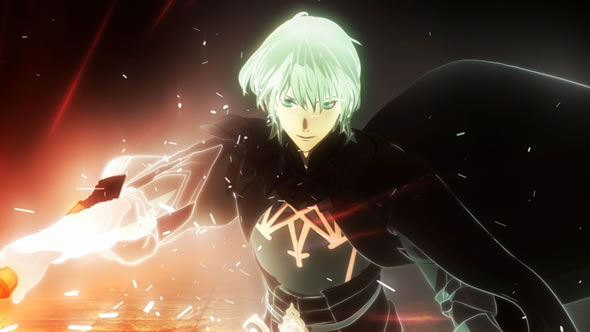 If you wanted to play a new Zelda game in 2019, you had to settle for a remake of the old Game Boy release Link's Awakening. If you wanted a new Mario game, you had to make one yourself. So it fell to another Nintendo franchise to pick up the slack. After a decade as a handhelds-only property, Nintendo's long-running tactical fantasy RPG series moved back to consoles for the first time since 2007's Radiant Dawn, making its first appearance on the Switch in the process. The move to better hardware means more combat and complexity, though some found the result intimidating.
PC games
It looks like 2019 was a pretty good year for PC gamers. The number of positively reviewed PC titles in 2019 increased to 185 (from 171 in 2018). And five of those releases (including one with just 6 reviews and thus not listed below) scored 90 or higher, compared to just one great game the prior year.
Best PC games of 2019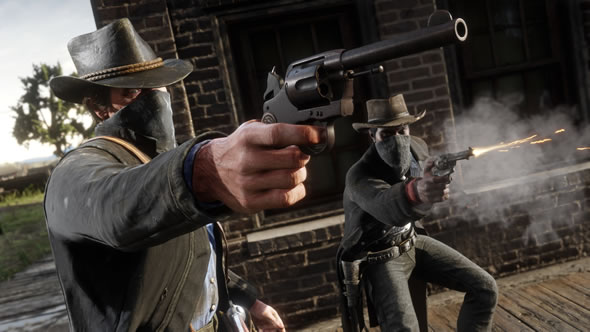 It's not much of a surprise that our 2018 Game of the Year turned out to be rather excellent yet again when ported to PC a year later. Rockstar Games' prequel to their highly acclaimed 2010 open-world western Red Dead Redemption may not have scored quite as highly on PC as it did on consoles, but at least it made it to computers—the original never did.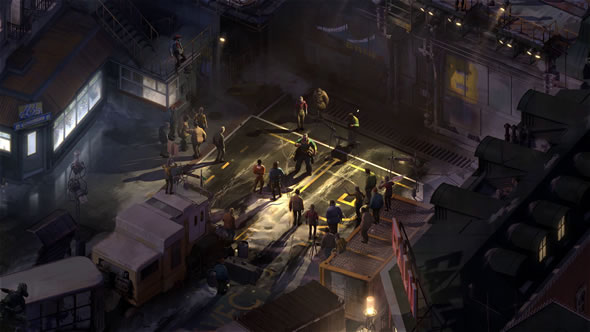 The best indie game released for any platform in 2019, this truly original open-world RPG/adventure finds you playing as a drunk detective as you work your way through a very funny, noir-ish story with an impressive number of choices awaiting you at every turn. (And it's not like any other RPG you may have played; "combat" is mainly conversation.) The award-winning game, which features an original soundtrack by British Sea Power, is a PC exclusive for now, though it is expected to be ported to PS4 and XB1 in 2020.
What do you think?
What were your favorite games of 2019? Let us know in the discussion section below. And be sure to check out our list of 2019's worst-reviewed games.