Better Call Saul, Episode 410: "Winner"

Original airdate: October 8, 2018 on AMC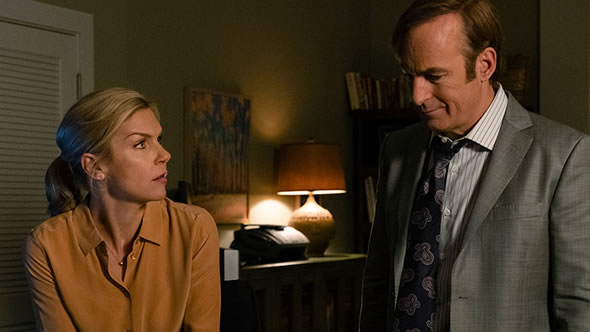 Spoiler warning: This page contains descriptions of events in this and previous episodes.
Breaking Bad prequel series Better Call Saul wrapped up its fourth season on Monday night with an episode directed by Adam Bernstein (who has previously helmed multiple episodes of both series). Critics love the series, but what did they think of the season-ender?
Below, we survey their responses to the episode, and/or the fourth season in its entirety. (Click on any publication name to read the full review.) Note that while we have grouped the reviews into rough categories beginning with the most positive, scores are displayed only in those cases where a reviewer has specifically indicated a score. Those scores have been converted to a 0-100 scale when necessary for purposes of comparison.
Extremely positive reviews
Positive reviews
Mixed/so-so reviews
(none)
Negative reviews
(none)
What do you think?
What did you think of Monday's episode, and of the entire fourth season? Let us know in the comments section below.