There's plenty to "Love"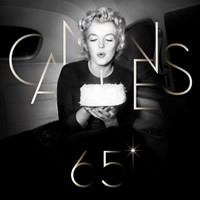 Cannes 2012 didn't have the controversy of a Lars von Trier press conference, but it did have plenty of new works by venerable directors. As expected, some hit, some missed, and some left more questions than answers. But perhaps the biggest surprise was the lack of controversy surrounding the Palme d'Or winner, Michael Haneke's Amour (that would be Love in English), which was almost universally praised by critics and audiences alike, a feat made more remarkable by its unflinching look at love in the grasp of death. Remember, last year's darling, the uplifting The Artist 89 managed only a Best Actor win, while the more divisive The Tree of Life 85 took home the Palme d'Or.
This year, the only American film to win an award was Benh Zeitlin's Sundance winner Beasts of the Southern Wild, which collected the Camera d'Or for best first feature. That's not unexpected, given that two of the year's most Cannes-friendly American films—Paul Thomas Anderson's The Master and Quentin Tarantino's Django Unchained—were at the festival to screen just a few minutes of footage apiece, rather than a finished product.
Below, we sample the reactions from professional film critics to the films that generated the most buzz at this year's event, starting with the winners of the three top awards. Click on any hyperlinked publication name to read the full review.
The award winners
Palme d'Or (1st place): Amour (Love)

Drama | France/Germany/Austria | Directed by Michael Haneke

Director Michael Haneke, who previously won the Palme d'Or for The White Ribbon 82, made it two in four years with this penetrating look at the mercilessness of aging and the love Georges (Jean-Louis Trintignant) has for his wife Anne (Emmanuelle Riva) before and after she suffers a debilitating stroke. For once, it seems clear that the most deserving film earned the festival's top award. For Eric Kohn at IndieWire, the "incredibly focused and emotionally charged" film "transcends its grim, matter-of-fact foundation" at the end, leaving the audience "with some odd semblance of hope." Mike D'Angelo at the A.V. Club agrees, feeling "oddly uplifted" by the film despite its "heartbreaking" subject matter. Karina Longworth at the LA Weekly reacted differently, coming out "chilled to the bone" but agreeing with her colleagues that Haneke accomplished exactly what he intended, whatever emotions viewers carry out of the darkness.
THR sees a film "executed with such clarity that there is never a false step or superfluous scene," believing "the great dignity of the film's wrenching final scenes soar high above any kind of moral or ethical debate." The Playlist also notes that it's a "tough, harrowing picture but also one that, curiously, remains optimistic and full of heart," and Variety embraces the film's "doubly powerful statement about man's capacity for dignity and sensitivity when confronted with the inevitable cruelty of nature." The Guardian gets the last word in its five-star review that praises the "breathtaking performances" of the universally praised leads, as well as Haneke's direction which is "everything that could have been expected from him and more.... This is film-making at the highest pitch of intelligence and insight." The Palme d'Or winner will be distributed by Sony Pictures Classics in the U.S., though no release date has been set.
Grand Prix (2nd place): Reality

Drama | Italy | Directed by Matteo Garrone

Winner of the Grand Prix, the festival's de facto second prize, Matteo Garrone's Reality looks at a married father of three who becomes obsessed with appearing on the Italian version of Big Brother. IndieWire likes Garrone's follow-up to the 2008 Jury Prize winning Gomorrah 87, giving the film an A- for its detailed account of obsession and its "simultaneously haunting and wondrous finale." Slant also loves the ending's "wonderfully ambiguous note" while the A.V. Club finds it "invigorating to see a movie unafraid to make a bold statement, though few seem to have noticed." Those who didn't notice include THR ("disappointingly obvious"), Variety ("There's nothing to chew on here."), and The Guardian ("tells us what we knew already").
Jury Prize (3rd place): The Angel's Share

Comedy | UK | Directed by Ken Loach

Ken Loach won the Palme d'Or in 2006 for The Wind That Shakes the Barley 82, and his latest Cannes entry also earned an award, though it is a much less serious affair that Variety describes as an "amiable comedy about young Glaswegian roughnecks discovering the world of whisky. Indeed, amiably is how most critics treated the film. Giving it four out of five stars, The Guardian's Peter Bradshaw believes Loach's "latest collaboration with screenwriter Paul Laverty is warm, funny and good-natured." THR agrees that "a few clumsy touches do not seriously diminish the charm of a film that is ultimately a heart-warming celebration of kindness, friendship and forgiveness," and the A.V. Club finds "plenty of laughs, a host of vivid performances, and some genuinely fascinating details about the world of real alcohol snobs." One dissenting vote comes from The Playlist's "C-" review: "Some good laughs and a passable air of bonhomie do nothing to cover up the fact that 'The Angels' Share' is totally lightweight and distractingly underdone."
More awards
Sundance hit Beasts of the Southern Wild (which opens in the U.S. on June 29) also impressed the Cannes jury, collecting the Camera d'Or for best first feature. (See our Sundance recap for reviews of that film). Elsewhere, Carlos Reygadas earned top director honors for Post Tenebras Lux, while the screenplay award went to Cristian Mungiu for Beyond the Hills. The latter film also saw its two leads, Cristina Flutur and Cosmina Stratan, share the best actress trophy, while Mads Mikkelsen was named the festival's top actor for The Hunt. Reviews for all of those films are below.
Other key films
After the Battle

Drama | Egypt | Directed by Yousry Nasrallah
The battle referenced in the film's title is the "Battle of the Camel," the moment when protesters in Tahrir Square were attacked by men on camels at the command of then-Egyptian president Mubarak. But according to critics, combing these events and actual footage of Arab Spring protests with a fictional love story was too much for Egyptian director Yousry Nasrallah to handle. Over at the A.V. Club, Mike D'Angelo writes that the film "plays like a daytime soap, with characters taking turns shouting on-the-nose dialogue at each other." IndieWire and HitFix admire the film's intentions even though they see it as failing to live up to its potential. Also on the negative side is The Playlist, claiming "a more focused narrative would have made a world of difference." However, the trades feel differently. THR sees a film "with layers of personal and political meaning ... captured with immediacy and excitement," and Variety finds the casting "faultless" in a film that "focuses on the legacy of manipulation and issues like class, gender and corruption that still remain unresolved."
Antiviral

Horror | Canada | Directed by Brandon Cronenberg
While veteran director David Cronenberg premiered Cosmopolis in the Competition section of the festival, his son, Brandon, screened his debut feature, Antiviral, in Un Certain Regard. The story takes place in an imagined future where obsessed fans are injected with the same viruses their favorite celebrities contract, but not all critics caught Brandon Cronenberg fever. The Playlist admits the film is flawed, but believes it still "delivers the freak fest that fans of David have been missing for the past few years while establishing Brandon as a filmmaker with a bright future." HitFix also gives a "B-" grade to the young Cronenberg's underdeveloped but "darkly comic, deeply unpleasant first film." Variety also believes "Brandon Cronenberg has his own distinct flair for the grotesque," even though the film "never builds the sort of character investment or narrative momentum that would allow its visceral horrors to seriously disturb." On the other hand, The Guardian had little patience for a film so "agonisingly self-regarding and tiresome."
Beyond the Hills

Drama | Romania | Directed by Cristian Mungiu
Despite winning the award for best screenplay and directing his two leads, Cosmina Stratan and Cristina Flutur, to a shared best actress win, Cristian Mungiu didn't have his best Cannes Film Festival. That was 2007, when he won the Palme d'Or for 4 Months, 3 Weeks and 2 Days 97. His latest, based on reported events at Romania's Tanacu monastery, looks at the struggle between Alina (Flutur) and her love for Voichita (Stratan), and Voichita's love of God. The Guardian finds the film "enthralling, mysterious and intimately upsetting," and THR calls Cosmina Stratan "a real discovery" while praising the film as "an engrossingly serious work," even if it is "less fun than any film about lesbian nuns and their psychotic ex-lovers ought to be." For The Playlist, it's a rewarding and "deceivingly complex" "endurance test ... in which love and faith are both different kinds of poison." Variety praises the prize-winning debut performances "by the compelling Flutur... and Stratan," as does Karina Longworth in the LA Weekly calling them "both haunting and heartbreaking," but she and Mike D'Angelo at the A.V. Club find the film disappointing despite its occasional intensity. Concurring with that feeling of disappointment are IndieWire and Slant, who don't think the film's narrative holds up to its extended running time.
Cosmopolis

Drama | USA | Directed by David Cronenberg
Prior to Cannes, the questions surrounding David Cronenberg's adaptation of Don DeLillo's novel Cosmopolis concerned Robert Pattinson's performance and how Cronenberg would bring DeLillo's words to life. The answers seem to be a mixed bag. IndieWire claims, "Pattinson holds his own without exactly broadening his range," and The Playlist calls him "surprisingly adequate." The A.V. Club likes his "perfectly robotic" performance in a film that is better the "more abstract and overtly stylized" it becomes. Variety embraces the film's spare, episodic narrative and dialogue that teems with heady ideas," but THR finds it "lifeless, stagey and lacking a palpable subversive pulse," and The Guardian agrees, calling it "stilted, self-important and dismayingly shallow." Oh well, maybe Cronenberg and Pattinson's next project will be more appealing to critics.
Holy Motors

Drama | France | Directed by Leos Carax
Carax's first film in over a decade was certainly one of the most talked-about (if not strangest) entries at this year's fest, but all that positive buzz didn't translate into any awards. But, as Mike D'Angelo said on Twitter, ."..not winning any awards diminishes the awesomeness of HOLY MOTORS by 0%." Over at the A.V. Club, D'Angelo praises the film as a "visionary, jaw-dropping spectacle" and declares it "the film by which this year's festival will be remembered in years to come." His enthusiasm was echoed by many critics, even though they all had trouble describing exactly what it is they had just seen. Eric Kohn at IndieWire says, "There's no doubting that "Holy Motors" is an ungodly mess of images and moments, some more alluring than others, but it sure leaves a mark." Peter Bradshaw of The Guardian adds, "Leos Carax's Holy Motors is weird and wonderful, rich and strange – barking mad, in fact. It is wayward, kaleidoscopic, black comic and bizarre; there is in it a batsqueak of genius, dishevelment and derangement; it is captivating and compelling." Variety's on the bandwagon as well, stating, "Leos Carax's narratively unhinged, beautifully shot and frequently hilarious 'Holy Motors' coheres — arguably, anyway — into a vivid jaunt through the auteur's cinematic obsessions."
There's more of the same over at HitFix, whose Drew McWeeny adds in an A+ review, "It may be the best film I've seen in my two years at this festival. I am refreshed by it, my faith in the unique power of film completely restored." On the other hand (there's always an other hand in film criticism), The Playlist isn't buying into the hype: "The film is brilliant in small flashes. But it is also wildly uneven, obtuse, and sophomoric." And Slant calls it a "misshapen mess, as stultifying as it is surreal, heavy-handed as it can be hilarious." What's it about? We're not even going to try, but luckily Indomia Releasing will be distributing it in the U.S., so adventurous movie lovers can decide for themselves.
The Hunt

Drama | Denmark | Directed by Thomas Vinterberg
Mad Mikkelsen was named best actor for his portrayal of a kindergarten teacher falsely accused of sexual abuse in what some critics see as a return to form for director Thomas Vinterberg (The Celebration). The Guardian calls the film "forthright, powerful, composed and directed with clarity and overwhelming force, yet capable of great subtlety and nuance, " and deems Mikkelsen "outstanding." HitFix believes The Hunt to be "an impressive return to form" that is "austere and direct" and emotionally "devastating." Variety finds the film "absorbing if not particularly innovative," with Mikkelsen "effectively cast against type in the lead." The A.V. Club is less enthusiastic about a film that feels "neither urgent nor especially new," and while agreeing with the jury that Mikkelsen gives "an impressively modulated, admirably restrained performance," Slant finds that "what's utterly lacking is a sense of risk."
In Another Country

Drama | South Korea | Directed by Hong Sang-soo
Korean director Hong Sang-soo is not well known to most American moviegoers, but he is to a certain group of cinephiles, and those cinephiles go to the Cannes Film Festival, where this year Hong's film starred the well-known French actress Isabelle Huppert. It's an arthouse lover's dream crossover, but unfortunately it's not much different from what the director has done before, and Mike D'Angelo (at the A.V. Club) fears Hong is "creatively exhausted, having rung almost every possible variation from his limited set of interests." This time, three semi-romantic stories are played out with the same actors playing slightly different roles. Structural playfulness and repetition are common to his work, as is what Karina Longworth so adroitly describes in the LA Weekly as "a very specific tone, often at once deadpan comic and melancholic, self-deprecating and self-aggrandizing." The Guardian calls the film a "transitional doodle.... slight, diverting, forgettable." The Playlist goes for "light, charming and funny" instead of "slight," and praises Huppert, as does Variety, citing her ability to maintain "a coherent identity while calibrating a range of feelings expressed by her three different personas." THR sums up the viewer's experience well: "Hong slyly provides enough structural intricacy and interconnectedness to keep semiologists and deconstructionists in business for weeks, while more general audiences may be happy to enjoy the picture's more straightforward pleasures."
In the Fog

Drama | Russia | Directed by Sergei Loznitsa
Sergei Loznitsa (My Joy 78) directs this bleak tale adapted from a novel by Soviet writer Vasil Bykov about Nazi Germany's occupation of Belarus. The drama hinges on three men, one of whom is accused of collaborating with the Nazis. THR believes "the film repays patient viewing as it evolves into an engrossing, nuanced, philosophical drama." The Guardian also enjoys this "intense, slow-burning and haunting drama." Variety likes the way the film "explores the moralities of wartime with restraint and exacting execution," but the A.V. Club finds the story "simple, arguably too simple" for its 127-minute running time.
Killing Them Softly

Thriller | USA | Directed by Andrew Dominik
Andrew Dominik has updated George V. Higgins' 1974 novel Cogan's Trade about an assassin (Brad Pitt) investigating the robbery of a Mafia-controlled poker game to a post-crash, pre-election 2008, but critics agree that this added economic and political climate receives too much focus. Karina Longworth at the LA Weekly likes the film "best when it's essentially veering off-track," but admits that "it's not an exaggeration to say that Dominik hammers his political point to death." The A.V. Club allows that the film is "terrific except that Dominik lays his sociopolitical 'subtext' on with a trowel." Variety piles on as well, stating, "The picture cynically and over-insistently foregrounds the economic crisis throughout," and THR, while finding the film plenty satisfying, sees it straining "to be something more." IndieWire agrees with the others but likes the way Dominik "brings a sleek pulp sensibility to the material and melds its topicality to a strange form of scathingly anti-capitalist entertainment." Raves come from The Playlist and The Guardian, who call the film "wickedly cynical and surging with furious anger" and a "a smart, nasty, gripping movie," respectively. Killing Them Softly opens in the U.S. on September 21.
Laurence Anyways

Drama | Canada | Directed by Xavier Dolan
The consistently self-indulgent 23-year-old Xavier Dolan (Heartbeats 70) directs this nearly three-hour, decade-spanning love story about a transsexual man's (Melvil Poupaud) passionate relationship with his straight girlfriend (Suzanne Clément, who won best actress honors in Un Certain Regard). The Playlist finds the film "exciting for the very ambition and narrative daring that it contains," but also "relatable and universal" thanks to Dolan's keen eye for the evolution of relationships over time, and Variety agrees. THR believes it's "Dolan's most emotionally weighty film so far," and even when the story flags it's still "perfectly enjoyable as an immersive orgy of pure sensory pleasure." Mike D'Angelo at the A.V. Club praises "Suzanne Clément's ferocious performance" but feels that "there's not even close to three hours of engrossing material." While admitting that "Dolan is still crazy self-indulgent," LA Weekly's Karina Longworth believes "he's also created characters who contain multitudes, within an unwieldy narrative that doesn't always work but is at times genuinely affecting, and not just affected."
Lawless

Drama | USA | Directed by John Hillcoat
Nick Cave provides the screenplay and score for this second collaboration with director John Hillcoat (the first being The Proposition 73), but unlike that previous film, Lawless left most critics with little beyond surface pleasures. "It never elevates into anything more than great entertainment," says The Playlist. "Never-not-fun junk food enlivened by good actors," agrees the LA Weekly. "This classy genre piece doesn't quite leave an emotional burn in the gut," opines Variety. It's a "thoroughly familiar—but flavorful and rousing—shoot-'em-up" for the A.V. Club, and a "highly entertaining tale set in a vivid milieu, told with style and populated by a terrific ensemble" according to THR. You get the idea. Liking it the least are Slant ("There's precious little in Lawless's narrative arc that will remain memorable 10 minutes after you walk out of the theater") and The Guardian ("The whole thing adds up to nothing at all, and leaves nothing behind but a nasty moonshine hangover"). Lawless opens in the U.S. on August 29.
Like Someone in Love

Drama | Japan/France | Directed by Abbas Kiarostami
Though it has been picked up by Sundance Selects for U.S. distribution, Abbas Kiarostami's follow-up to Certified Copy 82 seems to have confused and exasperated most critics. THR calls the Tokyo-set exploration of the relationship between a retired professor and a young call girl "an enchanting game of misfired passions and mistaken identities," but acknowledges the surprise ending might not be justified by what precedes it. The Guardian goes one step further, claiming "the curtain comes down with an arbitrary crash just as the drama was becoming interesting," and Variety finds the film to be a "droll, elegant but faintly trying study in emotional artifice." IndieWire believes it's not the director's best work, but still gives the film a B+, and Karina Longworth at the LA Weekly is also a bit of a fan, writing, "I was pleasantly disoriented throughout, and I thought the film's final moment was thrilling." Mike D'Angelo at the A.V. Club is the most baffled, giving it an initial grade of "WTF," paraphrasing Bob Dylan, "I know there's something happening here, but I don't know what it is. Do I, Mr. Jones?," and then retroactively assigning it a D+.
Me and You

Drama | Italy | Directed by Bernardo Bertolucci
Bernardo Bertolucci's return to feature filmmaking for the first time in nine years (and to strictly Italian cinema for the first time in almost three decades) is slight and slightly disappointing according to most critics. THR believes "this is a film that adds little of significance to the much-traveled cinematic roads of youthful solitude and confusion." Variety finds the story of a moody teenager whose solitude is interrupted by his half-sister and her desire to kick her heroin habit "only half-convincing, and even less engaging," and The Playlist calls it "a minor effort at best, and disappointingly lacking a sense of energy or intent." The Guardian is more welcoming to Bertolucci's "slight but engaging" return, and the A.V. Club, while looking forward to what Bertolucci might do next, admits that with his latest "there's a terminal slightness to the adventure that makes it feel like an unusually adult after-school special."
Mud

Drama | USA | Directed by Jeff Nichols
Jeff Nichols' follow-up to last year's Take Shelter 85 stars Matthew McConaughey as the titular Mud, a fugitive who enlists the help of fourteen-year-old Ellis (Tye Sheridan) and his best friend, Neckbone (Jacob Lofland), in a drama that THR describes as "less adventurous and unsettling" than Nichols' previous work, but still "a well carpentered piece of work marked by some fine performances and resilient thematic fiber." The A.V. Club recognizes the film as "a reasonably good yarn, heavier on incident than psychological acuity" but questions its "iffy gender politics." Variety sees a little more there, believing "Mud poses as a mere adolescent adventure tale but explores a rich vein of grown-up concerns, exploring codes of honor, love and family too solid to be shaken by modernizing forces," but The Playlist disagrees, claiming it only "offers pat sentiments and bland bathos."
No

Drama | Chile | Directed by Pablo Larraín
Winner of the top prize in the Directors' Fortnight and picked up by Sony Classics, Pablo Larrain's No tells the true story of a Chilean ad executive, played by Gael Garcia Bernal, who designed an election campaign that helped bring down the brutal dictator Augusto Pinochet. Shot with period video cameras that made it possible to blend archival footage into his fictionalized account, Larrain's final film in his Pinochet trilogy that began with Tony Manero 72 and Post Mortem 72 is a triumph. IndieWire and The Playlist both give the film an "A" noting that the formerly "brooding" director has "crafted an inherently optimistic" film with a "superb" performance by Bernal. LA Weekly's Karina Longworth agrees, stating, "No is both a crowd-pleasing, satisfying narrative entertainment and a highly sophisticated conceptual object," and Michael Phillips of the Chicago Tribune believes "No is a terrific film about advertising, politics and the human desire to be coerced, gently or forcefully, around election time." Variety points out the film's humor, as does Mike D'Angelo at the A.V. Club, who describes the film as "an uproarious examination of how the methods used to sell soft drinks and soap operas can also be used to sell…not a candidate, understand (the actual election was a year later), but just the idea 'freakin' anybody but this guy."
On the Road

Drama | USA/UK/France/Brazil | Directed by Walter Salles
Walter Salles' adaptation of Jack Kerouac's seminal novel received a generally positive if unenthusiastic response from critics. THR finds the film to be "a beautiful and respectful adaptation ... that intermittently leaves the ground to take flight." The A.V. Club also offers faint praise, stating "this is pretty painless as prestige-lit adaptations go." Variety echoes that sentiment by calling the film "a gratifying but not exactly triumphant" adaptation that "feels overly calculated in its bid for spontaneity." IndieWire likes the performances of Sam Riley, Garret Hedlund, and Kristen Stewart, and gives the film a "B" despite being "overlong and unfocused in parts." The Guardian, on the other hand, can proffer only two stars out of five, believing the film to be "a good-looking but directionless and self-adoring road movie."
The Paperboy

Thriller | USA | Directed by Lee Daniels
Lee Daniels' follow-up to Precious 79 might have been the most ridiculed film that played in competition this year. Eric Kohn at IndieWire gave The Paperboy a "D+", calling it "a craptastic work of self-importance" and claiming "its stench will always linger on the filmographies of everyone involved" including stars John Cusack, Matthew McConaughey, and Nicole Kidman, who, as most reviewers couldn't avoid mentioning, pisses on Zac Efron, literally. Mike D'Angelo at the A.V. Club isn't any kinder, giving this "unmitigated disaster" a "D-" and taking Daniels to task for his "ham-fisted 'social commentary'" and "relish for degradation." The Playlist also piles on with an "F" grade of its own, describing the film as "a lurid, florid, humid, flaccid and insipid waste of time and money for the audience and for everyone who made it." However, there were a few critics who gave the film a modicum of credit. Giving it four stars out of five, Peter Bradshaw at The Guardian embraces the "gripping, scary and queasily funny picture" in which "a lazy, funny tone co-exists with menace and Nicole Kidman gives her best performance since To Die For." THR claims the film's "funky disreputability is part of the pleasure," and Variety, splitting the difference, describes it as "a risibly overheated, not unenjoyable slab of late-'60s Southern pulp trash, marked by a sticky, sweaty atmosphere of delirium and sexual frustration that only partly excuses the woozy ineptitude of the filmmaking."
Paradise: Love

Drama | Austria | Directed by Ulrich Seidl
Ulrich Seidl's Paradise: Love is the first in what is now a planned trilogy (originally it was going to be a five-hour epic) about three Austrian women. While the next two films will look at a Catholic missionary (Faith) and a young girl at a diet camp (Hope), the first tackles the well-worn territory of sex-tourism, depicting the travels and travails of Teresa (Margarethe Tiesel), a middle-aged woman looking for love at a Kenyan resort. Karina Longworth of the LA Weekly finds the film "cheerfully vulgar" but unenlightening, and Mike D'Angelo of the A.V. Club believes it's "interested only in making you wince, not in making you think." Peter Bradshaw of The Guardian agrees, wondering, "Does the film tell us anything we didn't know already?" and answering with resounding "No" despite the technical skill on display. Slant also praises the film's "technical virtues," in addition to having more respect for the film as a whole, claiming "there's more going on here than just shock tactics." Variety also likes the film: "Repulsive and sublimely beautiful, arguably celebratory and damning of its characters, it's hideous and masterful all at once."
Post Tenebras Lux

Drama | Mexico/France/Netherlands | Directed by Carlos Reygadas
Carlos Reygadas, the controversial director of Japon 76, Battle in Heaven 56, and Silent Light 79, won, to the surprise of many, the best director prize for his latest film, Post Tenebras Lux, a meditation on sin and temptation without a real narrative structure and a film that IndieWire calls his "weakest movie, but frequently awe-inspiring nonetheless." The A.V. Club admits to being "baffled... but rarely bored" by a film that has moments that show Reygadas' "mastery" but not enough as "he continually veers back and forth between the magnificently evocative and the willfully obscure, with the latter ultimately prevailing." Variety, like many, makes special mention of the beauty of the opening, but can find little else to like, and THR believes the director "commits hara-kiri on his own reputation" with "this offensively self-indulgent cubist folly." Slant's words aren't much kinder (except for the aforementioned opening shot) stating, "Carlos Reygadas's new film is a textbook example of how to tell a basic story in the most complicated, off-putting manner conceivable." And we didn't even get to someone ripping his head off of his own neck.
Rust and Bone

Drama | France/Belgium | Directed by Jacques Audiard
Jacques Audiard's A Prophet 90 won the Grand Prix in 2009, so expectations were high for his follow-up, and when Marion Cotillard was announced as the star, well expectations in France shot through the roof. The Guardian finds it to be "an utterly absorbing love story" between Cotillard's Stephanie who (spoiler alert) becomes a double amputee early in the film and Matthias Schoenaerts' (Bullhead) Ali, a bouncer with hopes of kickboxing glory. Variety also likes this "tender yet heavily de-romanticized love story," as does the A.V. Club, calling both actors "tremendous—especially Schoenaerts, in an amazingly tricky role" and welcoming the film's "inversion of genre expectations." THR also praises the performances of the two leads, as does the LA Weekly's Karina Longworth, who describes Schoenaerts' performance as "beautifully restrained" and Cotillard's as "equally impressive, but utterly transparent." IndieWire makes special mention of Cotillard's "supremely raw performance" as well, but Michael Phillips of the Chicago Tribune isn't buying the film as a whole, writing, "The entire picture feels like a poetic-grunge generality, with a penchant for jacked-up tension that feels applied to the situation, not pulled from within the people on screen."
The Sapphires

Musical | Australia | Directed by Wayne Blair
The Weinstein Company might have another crowd-pleaser on its hands with this "based on true events" story about four Aboriginal women in 1968 who form a soul music group with the help of a goofy Irishman (Chris O'Dowd) and go on to sing to the troops in Vietnam.  Director Wayne Blair might keep the tone a little light for some tastes, but THR sees an entertaining "jewel-bright charmer," and Variety admits that it's "vastly appealing" even though the film is "jumbled" and "sketchily written." The Playlist wishes "Blair had a bit more conviction in acknowledging the political situation at the time," and IndieWire, while acknowledging its "buoyancy," sees a film "marred by excessive sentiment" that would play better on stage than on screen.
Sightseers

Comedy/Thriller | UK | Directed by Ben Wheatley
Ben Wheatley's third feature following Kill List 67 and Down Terrace 68 might be his best yet. According to THR, the film—which played at the Director's Fortnight and was snapped up by IFC for a U.S. release—is a "pitch-black and sometimes gorily violent laugh-riot in which a nerdish holidaying couple semi-inadvertently embark on a killing spree." Giving it an "A," The Playlist has only praise for the "pitch-black comedy made with skill, will and brains." IndieWire also finds it "hugely entertaining," believing "Wheatley has clearly found his sweet spot: a darkly funny place with serious potential." FirstShowing is also on the Sightseers bandwagon, calling it "the perfect film for horror fans and dark comedy aficionados looking for a refreshing break from the norm." Peter Bradshaw at The Guardian, however, is not as enthusiastic as everyone else, admitting that the film is "funny and well made, but Wheatley could be suffering from difficult third album syndrome: this is not as mysterious and interesting as Kill List."
The Taste of Money

Drama | South Korea | Directed by Im Sang-soo
Sang-soo Im's The Housemaid 68 played in competition in 2010, and this year he returned with what many critics saw as a companion piece to that film. Again he deals with the corruption of the rich, but this time it centers on a male secretary, not a maid. While The Housemaid garnered some positive reviews, The Taste of Money failed to impress. THR believes Im to be "making a deliberate variation on the previous film, but it doesn't seem like he has a whole lot more to say on the subject. Pretty to look at and dressed up with high fashion, amusing characters and stylish sex, the film holds its camp potential always a tempting hair's-breadth away. When moralizing drama finally prevails, ennui resurfaces, leaving disappointment in its wake." Variety doesn't disagree, calling Money "a trite and tangled potboiler that, despite its polemical pretensions, is just a glorified Korean domestic drama with classier couture and shapelier champagne flutes." IndieWire wishes it were at least as crazy as his previous work, so it would at least excite viewers; instead it's an "aggressively broad satire designed to needle everybody and satisfy no one," or to put it more colorfully, "a noxiously tedious bit of fuckwittery and a big waste of time."
You Ain't Seen Nothin' Yet!

Drama | France | Directed by Alain Resnais
Alain Resnais' latest and possibly last film (he'll soon turn 90) follows a group of older actors (all having worked with Resnais in the past) who gather at their recently deceased director's house to watch a video of younger actors playing the roles they once performed. IndieWire feels, "It's little more than a stylistically intriguing exercise.... occasionally dizzying but transparent, a frantic attempt to cram themes into cinematic conceit." Slant finds the film to be "more intriguing to consider after the fact than it's to actually sit through," and The Guardian concurs, claiming the film "despite its moments of charm and caprice ... is prolix, inert, indulgent and often just plain dull." THR believes the film "is both serious and frisky, engaging on a refined level but frustratingly limited in its complexity and depth .... constricting all responses to the brain and not the heart." Liking it more, especially as a fitting farewell and despite its flaws, are Variety and the A.V. Club.