Updated 2:50pm to add trailers for the new fall shows.
Our comprehensive coverage of the TV network upfront presentations this week in New York continues with a look at CBS's plans for the 2019-20 season. We'll have additional reports for the other networks each day this week. See more upfronts coverage...
Highlights and notes
CBS has eight new scripted shows set to debut in 2019-20, divided evenly into dramas and comedies. (They're all detailed at the bottom of this page.) That's the same number as a year ago.
For the network's first season without The Big Bang Theory in over a decade, it now falls to spinoff Young Sheldon to lead off a vastly retooled Thursday night that will feature three new shows in total. The other new CBS fall shows will air on Monday nights, leaving the other nights of the week mostly unchanged, though Magnum P.I. will move to Fridays (where it will form a Hawaii block with Hawaii Five-0). Also changing nights is S.W.A.T., which moves to Wednesdays.
The network announced that Madam Secretary will end with next year's 6th season, which will run for just 10 episodes.
Sela Ward will not return to FBI next season.
Several returning shows will skip the fall and debut in midseason, including MacGyver, Man With a Plan, and Criminal Minds. The latter's 10-episode final season will air on Wednesday nights in early 2020.
Renewed and canceled
The status of all of the CBS shows from the 2018-19 season is displayed below. Heading into today, the only scripted shows still awaiting their fates were The Code and Ransom, and the network has still not made an announcement on either one.
Scripted shows are in bold below.
Renewed
 
Canceled or Ended
 
Fate Uncertain
48 Hours
60 Minutes
The Amazing Race
Big Brother
Blue Bloods
Bull
Criminal Minds
FBI
God Friended Me
Hawaii Five-0
MacGyver
Madam Secretary
Magnum P.I.
Man With a Plan
Mom
NCIS
NCIS: Los Angeles
NCIS: New Orleans
The Neighborhood
SEAL Team
Survivor
SWAT
Undercover Boss
Young Sheldon
 
The Big Bang Theory
Elementary
Fam
Happy Together
Life in Pieces
Murphy Brown
The Red Line
Salvation
 
Blood & Treasure *
The Code
Instinct *
Love Island *
Million Dollar Mile
Pink Collar Crimes
Ransom
TKO: Total Knock Out
Whistleblower
The World's Best

CBS's 2019-20 primetime schedules
New programs are indicated in bold in the schedule below. All times are ET/PT unless otherwise indicated.
CBS Fall 2019 Schedule
 
7:00
7:30
8:00
8:30
9:00
9:30
10:00
10:30
SUN
60 Minutes
God Friended Me
NCIS: Los Angeles
Madam Secretary
MON
 
The Neighborhood
Bob ❤ Abishola
All Rise
Bull
TUE
 
NCIS
FBI
NCIS: New Orleans
WED
 
Survivor
SEAL Team
S.W.A.T. *
THU
 
Young Sheldon*
The Unicorn
Mom
Carol's Second Act
Evil
FRI
 
Hawaii Five-0 *
Magnum P.I. *
Blue Bloods
SAT
 
(reruns)
(reruns)
48 Hours
CBS's new shows at a glance
The eight first-year series ordered for CBS's 2019-20 season are detailed below. Pilots that did not get picked up include the Jennifer Morrison-led medical drama Under the Bridge, supernatural drama Alive (in which Ryan Phillippe plays a San Francisco cop who mysteriously comes back to life after being killed in the line of duty), Iliza Shlesinger comedy Halfway There, the Katherine Heigl/Malcolm Barret parenting sitcom Our House, a Ken Jeong-led, Crazy Rich Asians-inspired comedy called The Emperor of Malibu, and drama The Republic of Sarah, which would have starred Sarah Drew as the mayor of a small New Hampshire town that declares itself an independent nation. Also missing out was the Sophia Bush-led conspiracy thriller Surveillance, but that project remains alive for a potential pickup at a later date after its pilot tested well.
All Rise (fka Courthouse)
DRAMA
Mondays at 9p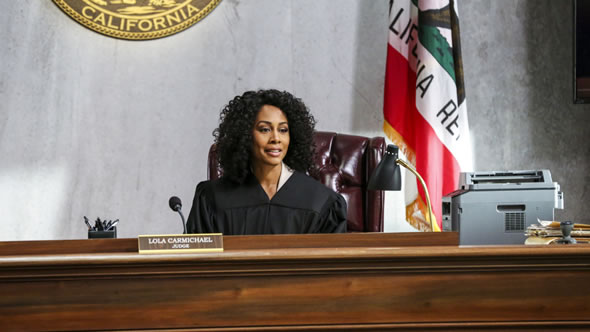 A Los Angeles-set legal procedural that examines all aspects of the criminal court system, from judges and jurors to DAs and baliffs, All Rise stars Marg Helgenberger, Simone Missick, Jessica Camacho, and Wilson Bethel. The drama comes from Greg Spottiswood, who previously created the Canadian shows Remedy and King.
Bob (Hearts) Abishola
COMEDY
Mondays at 8:30p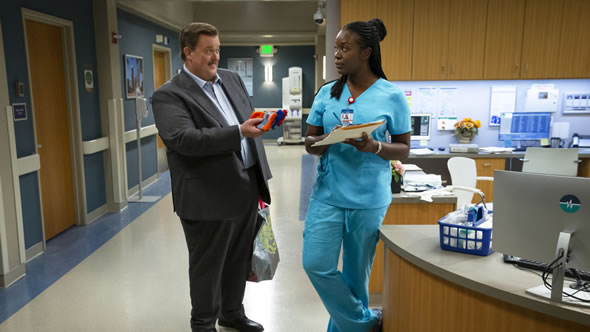 Technically, it's "Bob ❤ Abishola." Either way, it spells out the latest CBS comedy series from Chuck Lorre, and It keeps his current total at three after the departure of The Big Bang Theory. Billy Gardell (the titular Mike of Lorre's previous CBS comedy Mike & Molly) stars as the titular Bob, a "middle-aged sock businessman from Detroit" who suffers a heart attack. When he recovers, he immediately falls in love with his nurse, a Nigerian immigrant named Abishola (Folake Olowofoyeku), and he'll do anything to win her over. Christine Ebersole and Matt Jones also star. Lorre, comedian Gina Yashere, frequent Lorre collaborator Eddie Gorodetsky, and Al Higgins (who previously teamed with Lorre on the Netflix series The Kominsky Method) are the credited series creators.
Broke (fka Broke in Reseda)
COMEDY
coming in midseason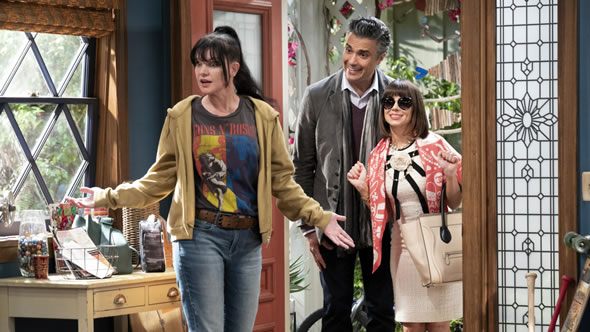 The first series order for Will & Grace writer/producer Alex Herschlag, Broke centers on an "outrageously wealthy trust fund baby" (Jaime Camil of Jane the Virgin) who is suddenly cut off by his father. Short of money and living arrangements, he and his wife (Natahsa Leggero) move into the house of her estranged sister (longtime NCIS star Pauley Perrette) in the San Fernando Valley. Hijinks ensue, we imagine.
Carol's Second Act
COMEDY
Thursdays at 9:30p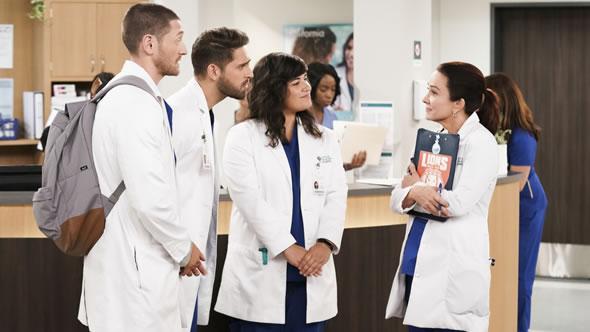 The first new series ordered by CBS for 2019-20 (back in October), Carol's Second Act is the latest sitcom vehicle for Patricia Heaton (The Middle, Everybody Loves Raymond). She stars as a mother who, after retiring from teaching and raising two children, opts for a late-in-life challenge: becoming a doctor. Created by Emily Halpern and Sarah Haskins (who previously combined for the one-and-done ABC sitcom Trophy Wife, among other projects), the multi-camera comedy also stars Kyle MacLachlan and Lucas Neff.
Evil
DRAMA
Thursdays at 10p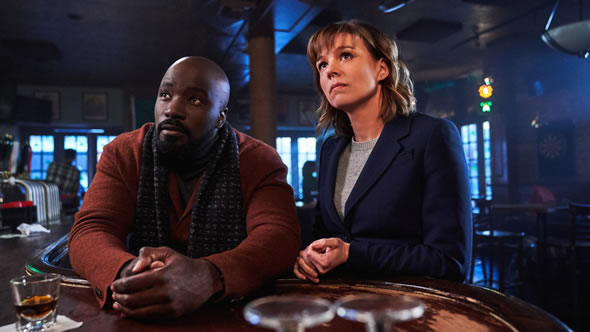 EVIL, as the network insists on shout-typing it, is an odd-thruple procedural that pits science against religion. Created by The Good Wife team of Michelle and Robert King, the drama finds a clinical psychologist and skeptic (Westworld's Katja Herbers) teaming up with a priest in training (Mike Colter) and a carpenter (whose beliefs are apparently unknown to the CBS employee writing the show summary) to investigate seemingly paranormal phenomena, miracles, and demonic possessions. Michael Emerson and Aasif Mandvi also star.
FBI: Most Wanted
DRAMA
coming in midseason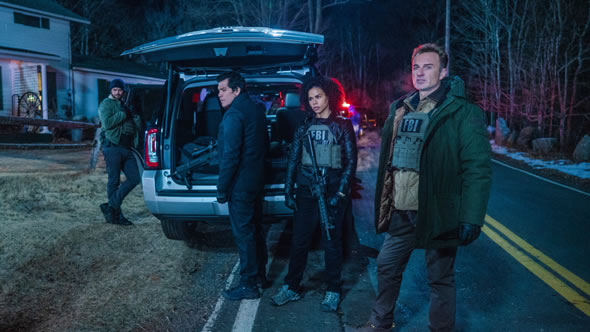 Fulfilling the TV axiom that says every Dick Wolf series gets a spinoff, Most Wanted first debuted as a backdoor pilot on the April 2nd episode of Wolf's FBI. The spinoff will center on the FBI division charged with tracking down the criminals on the Bureau's "most wanted" list (in case that show title didn't make this crystal clear already). Kellan Lutz, Julian McMahon, Alana De La Garza, and Keisha Castle-Hughes star.
Tommy
DRAMA
coming in midseason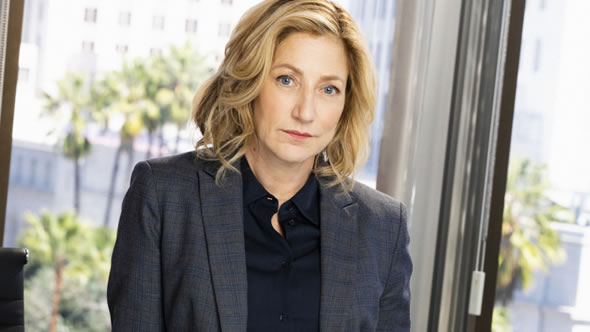 The network's final pickup for next season is yet another crime procedural. Tommy stars Edie Falco as a New York cop who moves to the opposite (and, objectively, better) coast to become the LAPD's first female chief of police. The series comes from Paul Attanasio (Bull, Homicide: Life on the Street) and also stars Michael Chernus, David Fierro, and Adelaide Clemens.
The Unicorn
COMEDY
Thursdays at 8:30p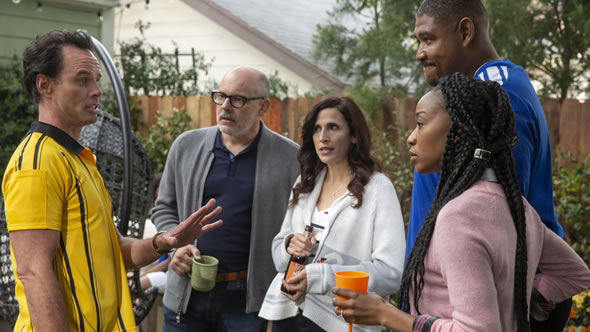 The network's only single-camera comedy newcomer centers on a recently widowed father of two daughters (apparently a trend next season, as that's also the premise of NBC's The Kenan Show) played by Walton Goggins, who navigates both the dating world and the parenting world with the help of a tight-knit group of friends and family. Rob Corddry and Michaela Watkins round out the main cast. Unicorn comes from writers Bill Martin and Mike Schiff, who previously combined for the dreadful Cavemen (yes, the GEICO commercial-turned-series) and Grounded for Life.
More coverage of the 2019-20 upfront presentations ...