Below, we conclude our Fall TV Preview with a look at the new and returning shows headed to the broadcast networks this fall. Elsewhere, visit our Fall Cable/Streaming Preview for a guide to the shows headed to cable networks and streaming services, our Fall TV Schedule for nightly primetime schedule grids, and our Fall TV Premiere Calendar for a quick list of all TV premiere dates for 2014, including movies, miniseries and specials.
The newcomers
While the networks seem to be holding back many of their best new programs for midseason, there are a few promising titles among this fall's crop of newcomers. Below are all first-year shows headed to broadcast networks this fall, listed in alphabetical order.

Consider it a gender-reversed Dharma & Greg with added gimmicks. A single-camera rom-com from the actor-turned-producer duo of Rashida Jones and Will McCormack (plus Ben Queen of Fox's very short-lived Drive), A to Z centers on mismatched pair Andrew (Mad Men's Ben Feldman) and Zelda (How I Met Your Mother's Cristin Milioti)—he's the idealistic dreamer, she's the driven professional. Each episode will cover one or more lettered "chapters," narrated by Katey Sagal.
The series begins with the first day of their unlikely romance, when they "meet cute" thanks to an online dating glitch, and progresses, letter by letter, to the final day of their dating relationship eight-plus months later. (What happens at that Z point is still a secret—and hopefully a better one than at the end of Milioti's last show—though it doesn't necessarily mean an end to their relationship or to the show; it may just lead to a new phase.)
Critics liked the two leads very much and saw some potential in the alphabetical structure and in A to Z's charm factor, but otherwise thought the pilot fairly generic—and also found it inferior to the very similar (500) Days of Summer. (Hint: If you disliked that film, don't watch this.)

Here's one to consider for your Which New Fall Show Will Be Canceled First pool. (Your office has one of those too, right? Well, there's always this.) True, Funny or Die's Adam McKay and Will Ferrell are among the producers (as is Anne Heche), and it does start with the word "Bad," the signal of edgy, unexpected comedy. (Or not.) But that title is also making the jobs of headline writers and reviewers far too easy. This latest broad comedy about a poorly behaving professional stars Kate Walsh as one of L.A.'s toughest criminal judges, but one who is also known for her hard-partying, hard-rocking ways and unorthodox behavior in the courtroom.
Can't miss, right? Well, the pilot (which the reviews at right are based on) has already been drastically retooled, with several casting and character changes (among other things, Veronica Mars's Ryan Hansen has been brought in to co-star), and a new showrunner (Nurse Jackie creator Liz Brixius) enlisted to steer things in the right direction. Now, however, Brixius has also jumped ship, leaving the series a few episodes into production over creative differences. Critics, meanwhile, haven't been too kind to the series so far—though it's not their absolute least favorite show of the fall (at least, not yet), and a few saw a faint glimmer of hope in Walsh's performance.
black-ish Watch trailer

ABC | Wednesdays at 9:30p starting September 24

The latest comedy awarded the seemingly desirable post-Modern Family time slot where so many others have failed, black-ish finds Dre, a successful African-American advertising executive, husband and father, wondering if his superficially ideal suburban lifestyle is pulling him too far away from his cultural roots. Anthony Anderson (All About the Andersons), Laurence Fishburne, and Tracee Ellis Ross (Girlfriends) head the cast. Black-ish was created by Kenya Barris (The Game), and it will have to find a replacement for intended showrunner Larry Wilmore, who will leave to host his own nightly talk show (The Minority Report) on Comedy Central early next year, though he'll be around at the beginning to guide this show's early episodes. Though critics generally found the pilot clunky, they had fairly high hopes that the solid premise would give it a chance to develop into something better. (In fact, the Television Critics Association just announced black-ish as fall's most promising new comedy.) Note that despite his presence as a regular here, Fishburne is also expected to return to Hannibal for that show's third season.

The first (alphabetically) but also worst (based on the pilot) of three (!) new DC Comics adaptations heading to the small screen over the next few months (with a fourth arriving in midseason), Constantine is probably NBC's best chance for a hit this fall, even if it has the dual handicaps of a Friday night timeslot and a late start date. It stars Welsh actor Matt Ryan (Criminal Minds: Suspect Behavior) as the snarky supernatural detective/magician/demon hunter John Constantine, a character made famous in the Alan Moore-created Hellblazer comics (and later made much less famous in a Keanu Reeves movie).
The series comes from Dexter writer/producer Daniel Cerone, Dark Knight screenwriter David S. Goyer, and director Neil Marshall (a recent Emmy nominee for his work on Game of Thrones), and also stars Harold Perrineau (Lost), but not the originally cast Lucy Griffiths; her created-for-television character, Liv, has been written out of the show and will only appear in the pilot, which has now be partially re-shot. She's been replaced by telenovela star Angélica Celaya, who will play Zed (who, unlike Liv, is in the comics). Speaking of the comics, don't expect a 100% faithful adaptation; the TV version of John Constantine, for example, will not be bisexual.
But producers plan on pulling storylines from all 30 years of material, so longtime fans should still find a lot to recognize. Unfortunately, they haven't gotten off to a promising start. Critics and fan sites didn't seem to care much for the pilot in either its original or re-tooled form (aside from the atmosphere and style, which were impressive), finding the story both generic and overly complicated.
Cristela Watch trailer

ABC | Fridays at 8:30p starting October 10

A surprise pick-up by ABC after the show's producers won over the network by shooting a no-budget pilot on the fly, Cristela is a multi-camera sitcom created by and starring comedian Cristela Alonzo, in her first-ever acting gig. She plays a sixth-year law student who finds her ambitions for a professional career being held in check by her working-class Mexican-American family. (Diversity seems to be a theme of ABC's new programming—which certainly sets it apart from the other four networks.) Critics seemed to love Alonzo, though they didn't think much of her pilot—especially any of the other (poorly developed) characters. Still, they didn't seem ready to write the show off quite yet. And with the lowered expectations of a Friday time slot, Cristela may have more of an opportunity to find an audience than most first-year sitcoms.

While Constantine will have to overcome low name recognition among non-comics fans and an ineffective pilot, The Flash has neither of those problems. (Though, for slightly older audiences, it does have one obstacle to overcome: memories of a previous attempt to bring The Flash to the small screen.)
The Flash, of course, not only boasts a catchy title, but has a head start: it's a spin-off from Arrow, and its title character appeared on multiple episodes of that show's second season last year. That character—forensic scientist turned costumed crimefighter Barry Allen, who is the fastest man alive thanks to a freak accident—is again played by Grant Gustin (Glee, 90210). The cast in the new series also includes Jesse L. Martin (Law & Order), Tom Cavanagh (Ed), and John Wesley Shipp, who portrayed Barry Allen in that short-lived 1990 CBS adaptation and now plays Barry's father. Other recurring players include Clancy Brown (Sleepy Hollow) as The General and Prison Break's Wentworth Miller as Captain Cold. (Miller's Prison Break co-star Dominic Purcell will also guest in a mid-season episode.)
Arrow producers Greg Berlanti and Andrew Kreisberg (though not Marc Guggenheim) will produce this new show as well, along with Arrow writer Geoff Johns, and they are aiming for the show to be as faithful as possible to the comics, while maintaining a lighter and livelier tone than Arrow. As one of numerous planned cross-overs, the latter's star Stephen Amell will appear in Flash's first episode, while his cousin Robbie Amell (The Tomorrow People) will recur throughout the season as Firestorm.
And that first episode appears to be a good one. Comics-oriented fan sites have been praising The Flash pilot since Comic-Con, and buzz among TV critics has also been strong. If quality doesn't flag in subsequent episodes—and some observers are wondering whether the show can maintain the pilot's impressive special effects on a weekly basis—The CW could have a fall hit. It certainly doesn't hurt that ABC moved Agents of S.H.I.E.L.D. out of Flash's 8p Tuesday timeslot.

Drawing comparisons to both Elementary and Castle (though, it should be said, not favorable comparisons), Forever is a breezy crime procedural with a supernatural twist. The 13-episode series focuses on Dr. Henry Morgan (Ioan Gruffudd), an accomplished, crime-solving New York medical examiner who, unlike most medical examiners, happens to be immortal. Yes, the man who knows so much about death can't even bother to die, himself. Typical. (Actually, he dies repeatedly—one of the show's recurring gimmicks—but each time he comes back to life, naked, in the East River, like an unlucky video game character.) Alana De La Garza (Law & Order) co-stars as his detective partner, while Judd Hirsch plays his friend; only the latter knows the doctor's secret.

Do you think fans (and Fox) have high expectations for this Batman prequel series? Well, here's just one example: Netflix has already purchased the show's exclusive streaming rights (at a reported $1.75 million an episode), an unprecedented move for a brand new series that has yet to air a single episode. (And Netflix won't even be able to stream the episodes until the season is over.)
The excitement stems from those two words in the paragraph above: "Batman prequel." Set in a dark version of Gotham that's closer to Christopher Nolan's recent movies than to prior, campier TV and film efforts (though it has more humor than Nolan's films), the 16-episode series traces the origin story of future Gotham City Commissioner James Gordon (Southland's Ben McKenzie) in his days as a rookie detective, while also working in the origin tales of numerous Batman villains. But you won't ever get to see Batman (at least until the eventual series finale), so don't think of this as a superhero show; it's basically a cop show, albeit with slightly unusual bad guys and a distinctive setting.
The characters on both sides of the law will draw heavily from the comics, including younger versions of Detective Harvey Bullock (Donal Logue), Selina Kyle/Catwoman (newcomer Camren Bicondova), The Riddler (Cory Michael Smith), The Penguin (Robin Lord Taylor—and his mother will be played by Carol Kane), Sal Maroni (Dexter's David Zayas), and Alfred (Sean Pertwee), plus a pre-teen (and pre-cape) Bruce Wayne (David Mazouz, Touch). Hugo Strange, Mr. Freeze, and Harvey Dent will also show up at some point, though additional villains are expected to be rolled out slowly after the packed first episode. What of The Joker? He'll be a season-long tease, as each episode (at least in the early going) will introduce a character who may or may not turn out to be the iconic villain.
Not everyone will be familiar to fans of the comics. Jada Pinkett Smith plays a major role as a brand-new character, crime boss Fish Mooney. Her character, and the series as a whole, comes from Bruno Heller, creator of Rome and The Mentalist. He has promised that Gotham will be a fully serialized story (unlike, say, Agents of S.H.I.E.L.D.).
The thing is, Gotham may actually live up to some of the high expectations. The Television Critics Association just named it the most promising new series of the fall (though they certainly seemed to like The Flash quite a bit as well), and some early reviews of the pilot have been very encouraging. But those warm feelings have been tempered by some less enthusiastic reactions. While no one hated the pilot, some fan sites and reviewers found the introductory episode disappointingly bland and forced.
To ensure that nobody misses an episode (or because the network ran out of other ideas for programming), Fox will air each episode of Gotham twice per week.

If you enjoyed Broadchurch but felt that it could be improved by adding more American accents, you're in luck. Fox newcomer Gracepoint is indeed an Americanized remake of that acclaimed British crime drama (one of last year's best new shows when it aired here on BBC America) that swaps out its English seaside setting for a small California coastal town but otherwise follows the same story about a lengthy police investigation into a young child's murder. It also retains lead actor David Tennant, but surrounds him this time with recent Emmy winner Anna Gunn (Breaking Bad), Nick Nolte, Jacki Weaver, Michael Peña, and Kevin Rankin (Justified). Gracepoint will tell (and conclude) its mystery over 10 episodes this fall, and producers have promised a different ending than in the UK version.
But there's a fine line between adapting previously existing source material and slavishly cloning it, and Gracepoint may fall too close to the latter, if the first two episodes already screened for critics (which are basically shot-for-shot remakes of the originals) are indicative of the remainder of the series. Producers—including Dan Futterman (Capote) and Anya Epstein (Homicide: Life on the Street)—claim that the new series will diverge more and more as the season progresses, but critics are already questioning the necessity of the remake.
As for Broadchurch itself, that show will return (along with stars Tennant and Olivia Colman) for a second season in 2015.

Capping a rare but not unprecedented all-Shonda Rhimes night that begins with returning hits Grey's Anatomy and Scandal is the producer's newest soapy ABC drama. (Producer Aaron Spelling had a similar one-night trifecta for ABC in the early 1980s.) How to Get Away With Murder is a legal thriller starring Viola Davis as a skilled and manipulative litigator who also works as a law professor at a highly competitive Philadelphia school. There, she teaches a first-year criminal law class where she and her ambitious students find themselves caught up in a murder plot that leaves them straddling both sides of the law. Yup, that sounds like a Shonda Rhimes show (though not, we might add, much like an actual law school). Katie Findlay (The Carrie Diaries), Liza Weil (Gilmore Girls), and Alysia Reiner (Orange Is the New Black) also star.
Expect a short but twist-filled first season that will resolve the murder mystery relatively early and quickly move on to additional craziness. The pilot generally reminded critics of the producer's other shows—not a bad thing—even if the newcomer still has some flaws to work out, such as underdeveloped characters. But everyone seems to love Davis, with a few reviewers already suggesting that she's headed to an Emmy nomination.

Not into superhero dramas? Jane the Virgin might be your best alternative among all new fall shows. (And, yes, we realize this is on The CW—but stick with us.) Aiming for the sweet spot between Gilmore Girls and Ugly Betty, Jane is a one-hour dramedy (if not outright comedy) that's adapted from a Venezuelan telenovela by Jennie Snyder Urman (Emily Owens, M.D.), though the tone falls somewhere in between satire and sincere adaptation, with realism balanced by soapy twists. The show centers on a hard-working young teaching student and telenovela obsessive (Gina Rodriguez) who finds herself in her own soap opera-worthy storyline when she accidentally becomes pregnant through artificial insemination. Will her fiancé and religious family understand? And what about the baby's biological father?
Despite that wacky premise, critics are actually very intrigued by the series. Many had good to great things to say about the pilot, and they have fallen in love with Rodriguez, who might be fall's breakout star—provided her show can find an audience on a network that's otherwise filled with genre programming. And the TCA just named the show among the fall's most promising newcomers, trailing only Gotham in polling among critics.

CBS has detoured The Amazing Race to Fridays to clear out a Sunday slot for this political drama about the newly appointed U.S. Secretary of State, played by Téa Leoni in her first regular TV gig since The Naked Truth ended in 1998. Expect plenty of international and domestic intrigue, especially given that the previous State Department head died under suspicious circumstances. (And let's not forget "her ability to not just think outside the box, but to not even acknowledge there is a box." No box, people!) Still, despite that whiff of conspiracy, expect Secretary to hew closer to realism than heightened dramatics (in other words, it's more The Good Wife than Scandal). Bebe Neuwirth, Geoffrey Arend, Tim Daly, Željko Ivanek, and Keith Carradine (as the President!) also star for series creator Barbara Hall (who created Joan of Arcadia and was recently a producer on Homeland), while Morgan Freeman is also a producer.
It's easy to confuse this with NBC's similar newcomer State of Affairs (which, despite that title, involves the CIA rather than the State Department, but no matter), but critics agree that this is easily the superior (and smarter) of the two shows based on their pilots. That doesn't mean Madam Secretary is necessarily a great show. Critics had mixed feelings about the opener, with many suggesting that it'll take a bit of work (and a lot more originality) to develop into something compelling.

Another strong contender for the year's first cancelation, this gimmicky romantic comedy (or "gim-rom-com" as it's not known in the business) puts you inside the heads of a dating couple in the beginning stages of their relationship. No, not literally inside their heads—this isn't a Herman's Head remake, though that might be better—but figuratively: you, lucky viewer, will get to hear via frequent voiceover the thoughts of both the man (Greek's Jake McDorman) and the woman (Analeigh Tipton from Crazy, Stupid, Love), who have different perspectives on the same events. Obviously, he thinks about sex, and she thinks about purses. (Sadly, we're not making that up.) The single-camera comedy comes from Drew Carey Show and Spin City writer Jeff Lowell. In addition to the inevitable weak reviews, Love Story is also saddled with fellow iffy newcomer Selfie as a lead-in.

While devoted Happy Endings fans never got the happy ending they deserved, Marry Me might be the next best thing. The new series reunites the creator and one of the stars of that canceled-too-soon comedy, David Caspe and Casey Wilson, in a comedy about a couple who have been happily dating for six years but can never find the perfect moment to get engaged. (Caspe and Wilson are recently married in real life, and the show is very loosely drawn from their experiences.) Ken Marino (The State, Eastbound & Down) plays Wilson's longtime boyfriend, while Dan Bucatinsky and Tim Meadows co-star as her gay dads, and Sarah Wright, John Gemberling, and Tymberlee Hill play her friends. The show looks like it will be more about the various characters in the ensemble and less about engagements and weddings, if that helps.
Critics found either this or A to Z the most promising of NBC's fall crop, though the leftover goodwill from Happy Endings seemed to help them overlook many of Marry Me's rough edges, and some critics simply didn't like this pilot much. But Happy Endings itself took a while to find its footing, and NBC seems to have high hopes for this new comedy, giving it a prominent post-Voice timeslot on Tuesdays.

Based loosely on the life of series creator Brian Gallivan (a writer on Are You There, Chelsea? and Happy Endings), this multi-camera sitcom focuses on a sports-crazed Irish family in Boston. (Who knew there was such a thing.) Specifically, it centers on gay son Ronny (Tyler Ritter, another of John Ritter's sons to enter the acting business), who seeks to leave Boston and his family behind—much to the disappointment of his mother (Laurie Metcalf)—only to be dragged back in when his outspoken dad (Jack McGee), the high school basketball coach, chooses him as his assistant coach over his more qualified siblings. (Ronny, in a bit of corporate synergy, prefers watching The Good Wife to sports.)
For a reason that escapes most critics, CBS has been trying to get this sitcom on the air for several years. When a single-camera version proved unworkable, the network ordered a second pilot, with a re-tooled cast and a conventional filmed-in-front-of-a-live-studio-audience approach. That second version impressed network executives enough to grab a spot on the fall schedule, though critics don't seem to see the appeal so far: most have panned the pilot, ranking it among the season's worst. They did, however, like Metcalf, who can also be seen this fall in a second season of her HBO comedy Getting On.
Mulaney Watch trailer

Fox | Sundays at 9:30p starting October 5

Fox wants so badly for Mulaney to be Seinfeld, but face it: there's only one Seinfeld, and this isn't it. Heck, it may not even be The Paul Reiser Show.
Yet another potential early fall casualty, this new Fox series is a vehicle for well-regarded young comedian John Mulaney (very funny on Kroll Show), who plays a version of himself in a multi-camera sitcom that mixes footage of his stand-up routines with scripted scenes about his personal life and professional life as a comedian. (Sound familiar yet?) Mulaney even borrows frequent Seinfeld director Andy Ackerman, though, in its defense, it does air on a different network than Seinfeld did (though only because NBC passed on the project last year).
Fox expressed optimism in the series by upping the order from 6 to 16 episodes, and Mulaney does have a lot of talent on both sides of the camera. Lorne Michaels is a producer, and the strong cast includes Martin Short, Elliott Gould, Nasim Pedrad, Seaton Smith, and Zack Pearlman. (Penny Marshall, Lorraine Bracco, and Dean Cain will also guest.) Of course, the actors are only as good as the material they're given, and in the case of the episode screened for critics, that material is pretty awful.
The Mysteries of Laura Watch trailer
NBC | Wednesdays at 8p starting September 24
First episode airs on Wednesday, September 17 at 10p

Looking for a fun, lighthearted, "hilariously authentic" look at being a homicide detective and single mother? (Really, who isn't?) Then look no further than this procedural dramedy (yes, it's a thing) starring Debra Messing in her first regular TV role since the demise of Smash. Here, she plays an NYPD investigator dealing with a pending divorce and the rigors of trying to raise excessively unruly twin boys. The series comes from producer Greg Berlanti (Arrow, Brothers & Sisters, The Flash), producer/director McG, and writer Jeff Rake (Boston Legal), and co-stars Josh Lucas (The Firm). It's an adaptation of the Spanish-language series Los Misterios De Laura, though we're not sure what that translates to in English. (It's a mystery.) What's not so mysterious is what critics thought of the pilot: they hated Messing's character, and they hated the episode.

Inheriting NCIS: Los Angeles' timeslot is the newest spinoff from TV's most-watched drama, NCIS (itself, of course, spun off ages ago from JAG, which we believe aired on the DuMont Television Network). The New Orleans-set New Orleans debuted last season as a backdoor pilot on a two-part episode of NCIS. Little explanation is needed for the new show—by now, you either know the NCIS formula by heart, or you probably aren't even reading this paragraph, let alone thinking about watching the show—though this latest version will offer a bit of authenticity by shooting entirely on location throughout New Orleans. The cast is fairly good, at least, led by Scott Bakula, with CCH Pounder (The Shield), Lucas Black (Sling Blade), Paige Turco (The 100), and Rob Kerkovich (Chasing Life) the other regulars. Oddly, Zoe McLellan will also star, though she will be playing a different character than the one she played in JAG for five years. Expect to see Mark Harmon and several other NCIS actors pop up on at least one New Orleans episode this season. Note that Bakula also hopes to return to HBO's Looking for its upcoming second season, if scheduling permits.

You may be tempted to call it a downer, but it's not; instead, consider it a gamble. (Though perhaps a good one, if the recent success of The Fault in Our Stars can be duplicated here.) A mix of comedy, drama, and teen soap, Red Band Society is set not in a high school—the usual place for such things—but in a hospital. In the pediatric wing, a group of young patients meet and form friendships, united only by their shared experiences and uncertain futures. (Producers have been comparing it to The Breakfast Club.) While the bulk of the storylines will take place within the confines of the medical center, each character's pre-illness back story will also be revealed slowly via flashbacks (a requirement for any ensemble series). Producers have promised a low body count, so don't expect a tearjerker every week.
The adult presence is led by Octavia Spencer, the ward's head nurse, and Dave Annable (Brothers and Sisters), a surgeon. Society is adapted from the Spanish series Polseres vermelles by Margaret Nagle (Boardwalk Empire, Warm Springs), and Steven Spielberg is among the producers, while Alfonso Gomez-Rejon (Glee, another show to which this is being compared) directs. Critics did not like the persistent voiceover narration (from the viewpoint of a boy in a coma) present in the pilot, but otherwise felt the series had a great deal of potential, if Fox could somehow find a way to convince people to watch it.
Scorpion Watch trailer

CBS | Mondays at 9p starting September 22

Airing for 13 weeks in CBS's Monday 9p hour long reserved for comedies, the action-filled but playful procedural Scorpion follows a simple recipe: one part Numb3rs, another part Ocean's 11, a dash of Chuck, and a heaping spoonful of The Big Bang Theory thrown in for good measure. The series focuses on a team of eccentric, socially awkward super-geniuses who work for the Homeland Security department as our country's last line of defense against high-tech threats. Each one, of course, brings unique talents to the team, ranging from statistics to engineering to social interaction. (It's actually based on a true story, albeit loosely.) Elyes Gabel (Body of Proof), Eddie Kaye Thomas (Harold & Kumar films), Robert Patrick, Ernie Hudson, and Katharine McPhee star (she's the one, of course, who isn't socially awkward, serving as a sort of geek whisperer), while Brendan Hines (Suits) will recur and Corbin Bernsen will guest. Justin Lin (The Fast and the Furious franchise) directs the pilot, which was created by Nick Santora (Breakout Kings, Prison Break) and is produced, like everything else, by Roberto Orci and Alex Kurtzman (who will have four shows on the air this season, including Sleepy Hollow, Matador, and Hawaii Five-0). Critics found the pilot surprisingly enjoyable in spite of its outlandish story, though they also worried about what subsequent episodes would be like without Lin's direction and the huge budget for effects and major action sequences.

No longer just a thing that you used to do a year ago, Selfie is now an ABC television program as well. Created by Emily Kapnek, who also created ABC's recently canceled Suburgatory, Selfie is actually a loose, modern-day adaptation of the classic Pygmalion/My Fair Lady formula. Adopting an American accent, Scottish actress Karen Gillan (Doctor Who) stars as Eliza Dooley, a self-absorbed woman who has somehow accumulated hundreds of thousands of "friends" in social media circles but realizes that she has almost no actual friends in meatspace. So she hires an image consultant played by John Cho (naturally, his character is named Henry Higenbottam) to "rebrand" her offline life and teach her how to form real-life connections. Expect plenty of up-to-the-(previous-)minute pop culture humor.
Strong leads, generally well-liked creator—what could go wrong? A lot, according to critics; the pilot was widely panned, with reviewers finding Gillan's character annoying and wholly unlikable (in both the real-world sense and the social media sense of that word) and the supporting cast almost non-existent. But some reviewers also maintained hope that Kapnek could make improvements in future episodes. Still, an #EarlyCancelation seems possible.
Stalker Watch trailer

CBS | Wednesdays at 10p starting October 1

This is the one show that critics couldn't stop talking about during their summer press tour, though not for any reasons CBS would be happy about. First, the details: Billed as a psychological thriller, the very violent Stalker centers on a team of LAPD detectives (led by Dylan McDermott and Maggie Q) who specialize in stalking incidents and other depravity, usually with women as the victims. (One of the detectives, in fact, is quite the expert in such matters.) Elisabeth Rohm (Law & Order) also stars in this latest drama series from Kevin Williamson, which is more The Following than The Vampire Diaries. It will run for 13 episodes in CSI's old time slot on Wednesdays.
CBS has been billing Stalker as "the scariest drama to ever air" on the network, but critics have been using different words to describe it. (Some of those words include "misogynistic," "depraved," "disgusting," "morally reprehensible," and "an abomination"—and that's just a small sampling.) In fact, we can't remember critics ever being so angry at a show before it aired. When not engaging in a highly unprofessional Twitter war with critics (yes, that happened), Williamson has answered naysayers by saying that anyone who believes the show crosses the line should "turn the channel," so feel free to take him up on that offer.

If you're wondering why The Blacklist is going on hiatus for three months, it's to make room for this new drama from Joe Carnahan (The Grey). Katherine Heigl returns to series television (which is great news for fans of movies) to star as high-ranking CIA agent Charleston Tucker, the official charged with giving the President (Alfre Woodard) her daily intelligence briefing. (Sample briefing headline: "NBC Determined to Create a Clone of Scandal in U.S.")
Expect more than just an hourlong briefing, however. State of Affairs will blend a look at that high-pressure job with a focus on Charleston's personal life, and an ongoing "shocking" mystery/conspiracy/cover-up involving the murder of her fiancé—who was also the President's son. Needless to say, it's not a hyper-realistic look at the inner workings of the West Wing and Langley. The series has already lost one showrunner, while the possibly miscast Heigl has been forced to defend herself against charges that she's hard to work with. And she'll be on the defensive again in November if reviews for the series are as bad as they have been for the pilot.
Utopia Watch trailer

Fox | Tuesdays at 8p and Fridays at 8p (already started)

Think of it as an adult version of Kid Nation. Airing two nights a week, Fox's latest reality experiment (like all good reality series, adapted from a European format) tasks a group of 15 people to move to an isolated location for an entire year (!) and build their own civilization from scratch—while, of course, being filmed 24/7. To spice things up, living conditions are somewhat rustic (there's no indoor plumbing), and there will be monthly eliminations, though each person kicked off the show will be replaced by a newcomer. (In fact, one contestant was kicked off before the show officially started for illegal use of a cellphone.)
The series debuted on Fox over the weekend and has also been airing 24/7 at the show's website, which has live video and accounts of all of the "action" (including fights, drinking, and an unexpectedly large amount of blurred nudity) since the Utopians moved in on August 29th. If this is really utopia, we're afraid to see what dystopia looks like. (Maybe Stalker?) Of course, we may not even get to see much of what Utopia looks like; early ratings problems suggest that it could be a shorter experiment than originally planned.
Fall returning broadcast shows (and specials) by network
ABC
America's Funniest Home Videos Returns 10/5
ABC's longest-running primetime entertainment show returns for a 25th season, which will be the last one for current host Tom Bergeron.
Castle Returns 9/29
Coming off its most successful year to date (in terms of viewership, at least), Castle will have a new showrunner for season 7, with creator Andrew Marlowe stepping down. (No, he's not being punished for that season finale; in fact, the season opener will pick up just moments later.) Upcoming episodes will feature guest appearances from Gina Ravera (The Closer) and Ryan Sands (The Wire).
Dancing With the Stars Returns 9/15
Heading into its 19th cycle, DWTS will also have a new showrunner, with former X Factor producer Rob Wade taking over for Conrad Green, who is headed to Fox's Utopia (see above). One change he's making: the addition of a fourth judge in the form of former DWTS champion Julianne Hough. This season's "celebrity" cast includes Alfonso Riberio, Tommy Chong, Lea Thompson, Lolo Jones, Randy Couture, and Tavis Smiley.
The Goldbergs Returns 9/24
David Spade, Stephen Tobolowsky, Paul Sorvino, Rob Huebel, Dan Bakkedahl, and Ana Gasteyer will guest in upcoming episodes when the 1980s-set comedy returns for its second season on a new night (Wednesdays, following The Middle at 8:30p).
Grey's Anatomy Returns 9/25 Trailer
The medical drama's 11th season will see numerous on-screen changes, with original cast member Sandra Oh plus more recent regulars Gaius Charles and Tessa Ferrer departing the series. Helping to fill the void are former Private Practice regular Caterina Scorsone, who will join Grey's full time, and Geena Davis, who will have a major recurring guest role. Other guests this season include a returning Kate Burton plus newcomer Annet Mahendru (The Americans).
Last Man Standing Returns 10/3
The Tim Allen comedy returns for its fourth season, which will see Jonathan Adams promoted to series regular.
Marvel's Agents of S.H.I.E.L.D. Returns 9/23 Trailer
S.e.a.s.o.n. 2 of the semi-hit finds the S.H.I.E.L.D. team continuing to deal with the fallout of events depicted in the film Captain America: The Winter Soldier. Expect to see plenty of new faces this year. Kyle MacLachlan (who plays Skye's father), Lucy Lawless (as Agent Isabel Hartly), Reed Diamond (who previously worked with Joss Whedon on Dollhouse), Friday Night Lights' Adrianne Palicki (playing Mockingbird), British actor Nick Blood (playing S.T.R.I.K.E. director Lance Hunter), fellow Brit Simon Kassianides (most recognizable from Nikita), Teen Wolf's Brian Patrick Wade, and NYPD Blue veteran Henry Simmons will have recurring roles in season 2. The season (airing one hour later than last year) will be split in two halves, with the punctuation-free spin-off Agent Carter (starring Hayley Atwell, who will also appear in S.H.I.E.L.D.'s season opener) taking S.H.I.E.L.D.'s place on the schedule for a few months in early 2015.
The Middle Returns 9/24
Richard Kind will guest on the comedy's season 6 premiere.
Modern Family Returns 9/24
Also entering its sixth season, Modern Family will be shooting for its sixth consecutive Emmy win for outstanding comedy series. The new season will see the Dunphys get some terrible new neighbors in the form of recurring guests Steve Zahn (Treme) and Andrea Anders (Better Off Ted), while Tyne Daly will also guest as Lily's teacher and Kristen Johnston will play Mitchell's new co-worker.
Nashville Returns 9/24 Trailer
Season 3 of the country music drama will kick off with a semi-live premiere episode that will feature a pair of live music performances (with the remainder of the hour pre-filmed as normal). New faces this year include Derek Hough (Dancing With the Stars), Brette Taylor (whom you can also see in Fox's Gotham), Alexa Vega (Tomorrow People), and Laura Benanti (Go On), while Oliver Hudson and Will Chase will be promoted to series regulars.
Once Upon a Time Returns 9/28 Trailer
There's just one word that you need to know to prepare yourself for OUAT's fourth season: Frozen. That's because characters from that hit Disney movie will make their way to Storybrooke early this year, with their storyline (taking place after the events of the film) dominating the season's first 11 episodes. Frozen characters jumping to the small screen include Elsa, who will be played in non-animated form by Georgina Haig (Fringe), Anna (newcomer Elizabeth Lail), Kristoff (Greek's Scott Michael Foster), Hans (Tyler Jacob Moore, Shameless), and Pabbie (John Rhys-Davies). Meanwhile, Lost's Elizabeth Mitchell will also guest, while Michael Socha will reprise his Once Upon a Time in Wonderland character Will Scarlet. And Kristin Bauer van Straten (True Blood) will return as Maleficent later in the season.
Resurrection Returns 9/28 Trailer
Returning for a slightly longer (13 episodes rather than 8) second season, Resurrection will find Michelle Fairley (Game of Thrones) joining the cast as the long-dead but now recently returned matriarch of the Langston family (and mother of Kurtwood Smith's Henry), while Tony winner Donna Murphy will play a government agent charged with monitoring the agent played by Omar Epps. Showrunners Tara Butters and Michele Fazekas will have their hands full this year, since they will also be running Marvel's new Agent Carter series.
Revenge Returns 9/28 Trailer
Season 4 will find recurring star James Tupper upped to series regular, while Brian Hallisay (Privileged) and Elena Satine (Agents of S.H.I.E.L.D.) join the cast part-time. Yeardley Smith (The Simpsons) guests in the premiere.
Scandal Returns 9/25
The buzzy Shonda Rhimes drama will enter its fourth season without co-star Columbus Short. But Portia de Rossi (Arrested Development) will have a multi-episode arc in a still-secret role, while other guests will include Kelen Coleman (The McCarthys), Mary McCormack (In Plain Sight), Josh Randall (Ed), and Sonya Walger (Lost). The role of the First Daughter has also been re-cast this season, with Mary Mouser (Body of Proof) replacing last season's Madeline Carroll.
Toy Story That Time Forgot

Airs 12/2
This Christmas-themed half-hour will be the second Toy Story holiday special (following last year's Halloween-oriented Toy Story of Terror). The new special centers on Kristen Schaal's Trixie but will also return Tom Hanks, Tim Allen, and the rest of your favorite toys.
CBS
2 Broke Girls Returns 10/27
Kim Kardashian will guest in the role she was born to play—herself—in the comedy's season 4 premiere. It's one of several CBS shows getting a late start this fall as a result of the network's new Thursday Night Football broadcasts.
The Amazing Race Returns 9/26 Trailer
For its 25th (!) cycle, the reality competition moves to Friday nights for the first time. The race around the world launches from Times Square, and competitors include pro surfer Bethany Hamilton (subject of the film Soul Surfer), pro wrestlers Brooke Adams and Robbie E. Strauss, and former Survivor contestants Whitney Duncan and Keith Tollefson. In addition, the Express Pass has been eliminated in favor of an immunity pass for the team that finishes first in week one.
The Big Bang Theory Returns 9/22 Trailer
Don't expect a Penny and Leonard wedding, but do expect your DVR to work harder for Big Bang Theory's eighth season, which will see the hit comedy beginning the year on Monday nights before jumping back to Thursdays in late October. Though production was briefly halted last month while the show's stars held out for significant pay raises (which they received), the season is still expected to launch (with an hourlong episode) on September 22nd as originally planned.
Blue Bloods Returns 9/26 Trailer
The under-the-radar cop drama begins its fifth season later this month. Newcomers this season will include Holt McCallany and Bill Irwin (both formerly of boxing drama Lights Out), plus Tony nominee LaTanya Richardson.
Criminal Minds Returns 10/1 Trailer
Jennifer Love Hewitt will join the Criminal Minds cast as an undercover FBI agent for the upcoming 10th season, which will also feature Alicia Coppola (Jericho) and Kerr Smith (Dawson's Creek) in guest roles.
CSI: Crime Scene Investigation Returns 9/28 Trailer
The long-running procedural (moving to Sunday nights for the first time) will get its third spin-off—in the form of the Patricia Arquette-starring CSI: Cyber—later this season. CSI's 15th season, meanwhile, will be its first without co-star Paul Guilfoyle, who has played Captain Jim Brass since the show's inception. (If you're keeping score at home, that leaves George Eads as the show's only remaining season 1 regular.) Also departing after 14 seasons is co-showrunner Carol Mendelsohn. Look for Mark-Paul Gosselaar and Greg Grunberg to guest this fall, while Human Target's Mark Valley will have a recurring role as a private investigator.
Elementary Returns 10/30
Season 3 newcomers include English actress Ophelia Lovibond (playing a new rival to Lucy Liu's Watson), Raza Jaffrey (Smash), and Jacob Pitts (Justified).
The Good Wife Returns 9/21 Trailer
Josh Charles may not be in the cast anymore, but he will return in season 6—as a director. Newcomers this year include David Hyde Pierce (who will have a recurring role as a cable news pundit), Taye Diggs (playing a lawyer at the new firm), Steven Pasquale (as Alicia's potential campaign manager), and Connie Nielsen, while Carrie Preston and Kyle MacLachlan will make return appearances. Last year's late addition Matthew Goode will also return to the show as a series regular.
Hawaii Five-0 Returns 9/26 Trailer
Lost vet Jorge Garcia is heading back to Hawaii. After guesting on two episode of Five-0 last year, he'll join the cast full time for the upcoming fifth season. He'll be taking the place of Michelle Borth, who will not return to the show. And Garcia will be joined by yet another former castmate in the form of William Mapother (who played Lost's creepy Ethan), who will guest on one episode. (That brings Five-0's cumulative total of Lost alumni to 9, by the way.) Other upcoming guests include Frankie Valli and a returning Carol Burnett.
The Millers Returns 10/30
Sean Hayes (Will and Grace) joins the cast of the Margo Martindale/Will Arnett comedy for its second season, playing the new best friend of Martindale's character. Guesting on the show this season are Rhys Darby (Flight of the Conchords) and Billy Eichner.
Mom Returns 9/29
The Chuck Lorre comedy returns for a second season with a bit of extra buzz, thanks to star Allison Janney's upset Emmy win a few weeks ago. Mimi Kennedy, who appeared occasionally last season as Marjorie (a friend to Janney's Bonnie), has been elevated to series regular this year, while Sara Rue (Popular) and Jaime Pressly (My Name Is Earl) will join the show in recurring roles and Rick Fox and Ed Asner will guest.
NCIS Returns 9/23
Joining the high-rated procedural for its 12th season is Stephanie Jacobsen (Melrose Place), whose upcoming guest appearance could turn into a recurring role. Lev Gorn (The Americans) will also guest on the premiere, which has the crew heading to Russia.
NCIS: Los Angeles Returns 9/29
The series moves to Mondays at 10p to make room for the newest NCIS spin-off (NCIS: New Orleans), which will take LA's old Tuesday slot.
Person of Interest Returns 9/23 Trailer
Newcomers in season 4 include Monique Curnen (Lie to Me) and Cara Buono (Mad Men).
Survivor Returns 9/24
Survivor: San Juan del Sur, the show's 29th cycle, will ditch the recent "Redemption Island" twist in favor of a return to "Exile Island." Competitors this season—who are paired up with loved ones, as was the case during last year's Blood vs. Water season, include former MLB pitcher John Rocker and former Amazing Race contestants Nadiya and Natalie Anderson.
Two and a Half Men Returns 10/30
It's the final season for Chuck Lorre's CBS hit. What to expect for this 12th season? How about a same-sex wedding between Ashton Kutcher's Walden and Jon Cryer's Alan. True, neither character is actually gay, but the pair hit upon the idea early in the season as a means to make adopting a child a bit easier, and they'll apparently go through with it. So there's that. There's also Maggie Lawson (Psych), who will recur throughout the season as a social worker aiding the duo.
NBC
About a Boy Returns 10/14
After performing well enough in its 13-episode debut last spring to merit renewal, this sitcom adaptation of the movie (and Nick Hornby book) of the same name returns for its second season in a slightly different timeslot (Tuesdays at 9:30p, following newcomer Marry Me), though NBC hasn't announced yet whether it will be a full season or another shorter batch of episodes. Chris Diamantopoulos (24) will recur as a potential love interest for Minnie Driver's character.
The Blacklist Returns 9/22
The only one of NBC's new shows last season to qualify as a hit, The Blacklist will return to its Monday night slot for a few months before being pulled in favor of newcomer State of Affairs. When The Blacklist returns in February, it will be on Thursday nights at 9p (though a special episode will also air after the Super Bowl). Mary-Louise Parker (Weeds), Lee Tergesen (The Americans), and Mozhan Marno (House of Cards) will join the cast this season, while Krysten Ritter and Paul Reubens will guest in early episodes. Thanks to a lucrative new deal, the series will also come to Netflix streaming in the very near future.
Chicago Fire Returns 9/23
Serinda Swan (Graceland) will have a multi-episode guest arc as the Dick Wolf series heads into a third season that will begin with the death of at least one character as a result of the explosion in last season's finale.
Chicago PD Returns 9/24
The second season of the Chicago Fire spin-off will spend early episodes dealing with its own character death (though one that was already shown in last season's finale—no surprises here).
Grimm Returns 10/24
Elizabeth Rodriguez (Orange Is the New Black) will join the series for its late-starting fourth season. And despite apparently dying at the end of season 3, Sasha Roiz's Captain Sean Renard will return this year.
Law & Order: SVU Returns 9/24 Trailer
Peter Gallagher will join the show in a recurring role for its 16th season as a deputy police chief in charge of the city's SVU units. Peter Scanavino (Person of Interest), Ron Rifkin (Alias), Dana Wheeler-Nicholson (Friday Night Lights), Brian D'Arcy James (Smash), and Today's Hoda Kotb are among the guests you'll see early in the season.
Parenthood Returns 9/25 Trailer
The acclaimed drama will close out its six-season run this fall with a final batch of 13 episodes. Expect to see plenty of Ray Romano and Betsy Brandt this season, as well as a possibly tragic, season-long storyline that's being kept a secret for now. (Many fans are expecting a major character death, though producer Jason Katims won't reveal any details.)
Peter Pan Live

Airs 12/4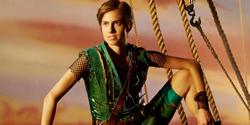 Producers Craig Zadan and Neil Meron will follow last year's successful (if underwhelming) live TV production of The Sound of Music with a similar special this December. This time, the production is the Broadway musical version of Peter Pan that dates back to 1954 (and has already been broadcast multiple times on NBC, though not since 1960). With the titular lead role reportedly turned down by Kristen Bell, it will be Girls co-star Allison Williams playing Peter, while Christopher Walken will portray Captain Hook and Smash's Christian Borle will take on multiple roles.
The Voice Returns 9/22
The singing competition's seventh cycle introduces Pharrell "Happy" Williams and Gwen Stefani as coaches. They'll join returning coaches Adam Levine and Blake Shelton, while Taylor Swift, Stevie Nicks, Gavin Rossdale, Alicia Keys, and Little Big Town will serve as mentors.
Fox
Bob's Burgers Returns 10/5
When recent Emmy winner Bob's Burgers returns to Fox's re-shuffled Sunday lineup for a fifth season next month, it will be in a new, earlier timeslot: 7:30pm. Guest voices this season come from Kumail Nanjiani, Jenny Slate, Rachel Dratch, Zach Galifianakis, Molly Shannon, Carl Reiner, Nick Offerman, Megan Mullally, Joe Lo Truglio, Key & Peele, and Aziz Ansari (may of whom are returning).
Bones Returns 9/25 Trailer
John Boyd (24) joins the cast for a 10th (!) season that may or may not be the show's last. (Fox's previous head Kevin Reilly suggested that was the case, but his replacement seems more open to continuing the show, though the stars' contracts expire after this season.) The season begins about four months after last year's finale, with Booth (David Boreanaz) behind bars on a murder charge after being framed. Since it would be bad luck to air Bones in the same timeslot for two consecutive seasons, you can now find it on Thursdays at 8p.
Brooklyn Nine-Nine Returns 9/28
Moving to Sundays (at 8:30p) for its second season—where it will be one of two live-action programs ending animation's former domination—the critically acclaimed cop comedy will jump forward in time following the major events in last season's finale, rather than showing the immediate aftermath. Kyra Sedgwick (The Closer) will have a multi-episode arc as a high-ranking police official, while other guests this year will include Eva Longoria, Jenny Slate, Terrell Owens, and a returning Patton Oswalt.
Family Guy Returns 9/28 Clip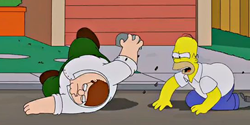 Family Guy's 13th season opens with a special hour-long crossover episode that finds characters from The Simpsons mingling with the Griffins when the latter choose Springfield as a vacation destination. (We hope they didn't take the monorail.) Other guests this season include Connie Britton, Liam Neeson, Julie Bowen, Allison Janney, and—in a very special Christmas episode—Jesus.
MasterChef Junior Returns 11/7
This surprisingly fun spin-off from Gordon Ramsay's cooking/shouting competition series returns for a second cycle in November. The series has already been renewed for a 3rd season.
The Mindy Project Returns 9/16
It's the little show that could. Despite middling ratings and decent (though not stellar) reviews, Mindy Kaling's eponymous comedy returns for a third season this fall. Zoe Jarman (who played receptionist Betsy) has departed the series—the latest of multiple cast members who have left Mindy over the past few years—but helping to fill the void is TV vet Rhea Perlman, who will play the mother of Chris Messina's Danny, and Niecy Nash (Reno 911!), recurring as a successful physician who is a rival to Kaling's Dr. Lahiri. It's Always Sunny in Philadelphia's Rob McElhenny will be the latest star from that series to guest on Mindy, while Fargo star Allison Tolman will also show up for a few episodes.
New Girl Returns 9/16
He's appeared off and on since the pilot, but Damon Wayans Jr. will finally become an official full-time member of the cast as the Zooey Deschanel sitcom heads into its fourth season. Guests this year include Jessica Biel, Reid Scott (Veep), Julian Morris (Once Upon a Time), and Erinn Hayes (Childrens Hospital), while It's Always Sunny in Philadelphia's Kaitlin Olson will have a recurring role as the new fiancee of Jess' father (a returning Rob Reiner).
The Simpsons Returns 9/28 Trailer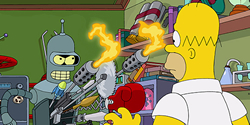 You've watched the marathon, and are getting ready to download the Simpsons World app (which will provide searchable, on-demand access to every episode ever when it goes online in October). Now, it's time for some new episodes. Season 26 will kill off a returning character in the premiere, while another episode later this season will be based on a script written over 20 years ago by a young Judd Apatow. Guests this year include Willem Dafoe, David Hyde Pierce, Elon Musk, Sarah Silverman, Nick Offerman, and Jane Fonda. In addition to the Family Guy crossover (see above), the folks from Springfield will also get a chance this season to mingle with characters from Futurama in a November 9 episode (it's basically a Terminator homage) featuring the cast of that now-departed show.
Sleepy Hollow Returns 9/22 Trailer
Fox's biggest (and, for that matter, only) first-year hit series last season will return for a slightly longer (but equally crazy) second season, though it's still a bit shorter than normal at 18 episodes. Timothy Busfield has been added to the cast in a recurring role as Benjamin Franklin, joined by Matt Barr (Hellcats), Aunjanue Ellis (The Mentalist), and Sakina Jaffrey (House of Cards).
CW
The 100 Returns 10/22
Raymond J. Barry (Raylan Givens' no-good dad on Justified) joins the cast for season 2 of the sci-fi drama, which will run for 16 episodes instead of last year's 13.
Arrow Returns 10/8 Trailer
John Barrowman, who has appeared in a few episodes as Malcolm/Dark Archer, will be a series regular for Arrow's third season, which picks up six months after last year's finale. There will also be plenty of new faces this year, including Matt Nable as Ra's al Ghul (this season's major villain), Brandon Routh as The Atom, J.R. Ramirez as Wildcat, Rila Fukushima (a late replacement for Devon Aoki) as Katana, and Peter Stormare as Count Vertigo, while Austin Butler (The Carrie Diaries) and Charlotte Ross (NYPD Blue) will also guest. And you can also expect a pair of Arrow/Flash crossover episodes during November sweeps.
The Originals Returns 10/6 Trailer
The Vampire Diaries spin-off returns for a second season in a new timeslot (Mondays at 8p). Nathaniel Buzolic will return to the show (in a flashback) in an early episode, while Colin Woodell (Devious Maids) will recur as a werewolf and Daniel Sharman (Teen Wolf) will appear as a warlock.
Reign Returns 10/2
Season 2 of the historical soap picks up with Mary (Adelaide Kane) now the ruling Queen of France while the plague continues to spread. Jonathan Keltz's Leith will be a series regular this year, while Craig Parker (Spartacus: War of the Damned) will join the cast.
Supernatural Returns 10/7
The cult favorite heads into its 10th season with no signs of stopping anytime soon. November will bring the show's 200th (!) episode, which may have "musical-ish" elements, though before then you'll get a good look at Dean Winchester as a demon (following his turn to the dark side in last year's finale). Misha Collins (Castiel) will be a full-time regular this season, as will Mark Sheppard (Crowley). Even though a planned spin-off (Bloodlines) didn't get greenlit, producers may make a second attempt in the near future with a different concept.
The Vampire Diaries Returns 10/2 Trailer
The sixth season picks up a few months after last season's finale (which left two characters dead and Mystic Falls without magic), serving as a "reset" to the series, which will now feature more character-driven stories. Ian Somerhalder and Kat Graham, the actors playing the two dead characters, are still regulars on the series, so don't expect those deaths to be permanent. Similarly, Matthew Davis will return as a regular this season even though his character, Alaric, was killed off at the end of season 3. Michael Malarkey (Enzo) will also be a full-time cast member this year.
What's headed to your DVR?
Do any of the new fall shows sound good to you? Let us know what you'll be watching in the comments section below. Then, go back and check out our nightly primetime schedules, our look at the fall shows headed to cable and streaming services, and our full calendar of fall TV premiere dates.