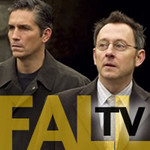 Our look ahead to the 2011 Fall TV season begins with this nightly guide to new and returning broadcast shows, which also includes a quick peek at shows expected in midseason. When you are through here, take a look at our guide to the season's new and returning cable programs, and our complete calendar of premiere dates for all shows.
Monday
Monday Primetime Schedule (All times ET/PT)
 
8:00
8:30
9:00
9:30
10:00
10:30
Dancing With The Stars
Castle
How I Met Your Mother
2 Broke Girls
Two and a Half Men
Mike and Molly
Hawaii Five-0
Gossip Girl *
Hart of Dixie
[Local programming]
Terra Nova
House *
[Local programming]
The Sing-Off
The Playboy Club
Key cable shows:
 
 
Bored to Death (HBO)
Englightened (HBO)
The Layover (Travel)
 
Key network shows:
The Playboy Club Watch trailer

(NBC, 10p starting Sep. 19)

Bunnies, gangsters, entertainers (think Tina Turner and Sammy Davis, Jr.), politicians, and the city's elite collide in this period drama about the employees and customers of the very first Playboy Club in 1963 Chicago. Amber Heard, Jenna Dewan, David Krumholtz, and Eddie Cibrian are among the stars of The Playboy Club, the slightly more controversial of two new fall shows set in the early 1960s. The pilot's director is Alan Taylor, who also helmed the first episode of Mad Men, though, of course, this isn't Mad Men. Want proof? The show will employ a recurring gimmick of casting modern day pop stars as '60s-era singers; up first is Colbie Caillat, who will portray Lesley Gore and perform Gore's "It's My Party."
Terra Nova Watch trailer

(Fox, 8p starting Sep. 26)

Almost certainly the most expensive new show in any network's fall lineup, the highly anticipated, Steven Spielberg-produced Terra Nova was originally set to debut over a year ago, but was delayed to allow time to perfect the special effects. Effects, you say? Think dinosaurs, and lots of them. This family-friendly sci-fi action-adventure centers on an ordinary family from the year 2149 that travels back in time to prehistoric earth in an effort to save the human race from an environmental catastrophe. Jason O'Mara (Life on Mars) and Stephen Lang (Avatar) star, and Spielberg's fellow producers include Brannon Braga (24) and René Echevarria (Star Trek: The Next Generation, Castle). In addition to the lengthy effects work, the pilot has recently gone through major revisions, suggesting some trouble in finding the right balance and tone, but even if Terra Nova isn't a hit out of the gate, expect Fox to give it time to find an audience. Either way, no more than 13 episodes will air this season.
Two and a Half Men

(CBS, 9p starting Sep. 19)

Not only is Charlie Sheen dead to Men producer Chuck Lorre in real life, but beginning with Two and a Half Men's September 19 premiere, his character will no longer be alive on the show. That first episode will involve a funeral for Sheen's Charlie Harper and the introduction of his replacement, an internet billionaire played by Ashton Kutcher. How instrumental was Sheen to the hit show's eight years of success, and was Kutcher the right choice as his replacement? The public's interest in those questions alone should give the show a ratings boost when it returns, which means that if anyone is winning this fall, it's Lorre.
Also on Monday:
2 Broke Girls (CBS, 8:30p starting Sep. 19) Watch trailer
Created by comedian Whitney Cummings (who also has her own show, Whitney, on NBC in the fall) and Sex and the City's Michael Patrick King, this somewhat raunchy but well regarded (at least in its pilot stage) comedy centers on two young—and apparently, not very wealthy—New Yorkers, who work together as waitresses but aspire to open their own cupcake shop ... if only they could somehow raise the money to do so. Kat Dennings (Nick and Norah's Infinite Playlist, Thor) and relative newcomer Beth Behrs star as the two girls, and the cast also includes Garrett Morris.
Castle (ABC, 10p starting Sep. 19) Watch trailer
Season 3's shocking finale left one series regular dead, and another fighting for her life after being shot. While it's a widely known "secret" that Beckett will survive—Stana Katic, after all, is still one of the show's stars—she'll be working for a tough new boss in the upcoming season, played by Penny Johnson Jerald (24, The Larry Sanders Show). And Star Trek fans can welcome Michael Dorn (The Next Generation's Worf) in a recurring role as Beckett's therapist. The fourth season will also bring a Ghostbusters homage (for Halloween) as well as a superhero-themed episode.
Dancing with the Stars (ABC, 8p starting Sep. 19)
You'll have to wait until Monday night—when they will be announced during an episode of Bachelor Pad—to find out the contestants for the upcoming 13th season of DWTS, though we can tell you that they'll be competing on a completely redesigned set this fall. We can also tell you that persistent rumors have Jersey Shore's Snooki, Kristin Cavallari (The Hills), Mike Tyson, and Queen Latifah among this year's celebrity participants, but whether any of those pan out remains to be seen.
Gossip Girl (The CW, 8p starting Sep. 26)
Yes, it's still on, though you'll have to look an hour earlier for your weekly Gossip Girl fix as it returns to an 8pm time slot entering its fifth season. Taylor Momsen (Jenny) and Jessica Szohr (Vanessa) have been dropped as series regulars, though Kaylee DeFer—a late season 4 addition—will join the cast full time.
Hart of Dixie (The CW, 9p starting Sep. 26) Watch trailer
A New York City doctor moves to a small Southern town filled with quirky inhabitants after inheriting a medical practice in this dramedy created by Leila Gerstein (a producer on Gossip Girl and Eli Stone). Rachel Bilson (The O.C.) heads the cast as the fish-out-of-water physician, and the WB-style series (think Gilmore Girls) also features Jaime King (My Generation) and Scott Porter (Friday Night Lights). Nancy Travis co-starred in the pilot, but since she's also in ABC's new Tim Allen comedy, her character will disappear after the second episode, and will be replaced by a new character played by playwright/actress Eisa Davis.
Hawaii Five-0 (CBS, 10p starting Sep. 19) Watch previous season recap
The freshman hit returns for a second season with several cast additions, with the most notable being Lost's Terry O'Quinn, who will play the Navy Seal commander who trained Alex O'Loughlin's Steve McGarrett. Lauren German (Happy Town) will join the unit as a former homeland security officer, and Richard T. Jones will play the new governor of Hawaii. And Masi Oka (Heroes), who appeared as coroner Max Bergman in a few episodes last year, will become a series regular this season, while Larisa Oleynik will also have a bigger role in season 2. Meanwhile, Tom Sizemore and William Baldwin will each have multi-episode guest starring roles, and Oscar-winner Patty Duke will appear on an upcoming episode. You can also expect an NCIS: Los Angeles crossover episode in which that show's Agent Kensi (Daniela Ruah) visits Hawaii.
House (Fox, 9p starting Oct. 3)
The big news in what may or may not be House's final season (a decision will come in October) is the unexpected departure of series regular Lisa Edelstein; her Dr. Cuddy will be replaced as House's boss by one of the characters already on the show, though the promoted doctor's identity is a closely guarded secret for now. And while Olivia Wilde's Thirteen will appear in at least one early episode, the actress will be leaving the show to concentrate on her film career. Replacing her (and Edelstein) are two new full-time cast members: Odette Annable (Brothers & Sisters) and Charlyne Yi (Knocked Up) will play new members of House's team. As for that shocking (even by House standards) event at the end of last season's finale, the upcoming Season 8 will pick up after a full year has passed, with the cranky doc (deservedly) behind bars.
How I Met Your Mother (CBS, 8p starting Sep. 19) Watch previous season recap
Season 7 of HIMYM adds Martin Short to the cast as the new boss of Jason Segel's character, while Kal Penn guests early in the season as Robin's therapist and love interest. And while you still won't find out who the titular mother is, the show's producers have indicated that we will find out the identity of Barney's wife at some point this season.
Mike & Molly (CBS, 9:30p starting Sep. 26)
Star Melissa McCarthy could be an Emmy winner when the Chuck Lorre-produced sitcom returns for a second season.
The Sing-Off (NBC, 8p starting Sep. 19)
NBC's lesser-known singing competition—which features groups rather than individuals—is elevated to a weekly series this fall. New judge Sara Bareilles joins returnees Ben Folds and Shawn Stockman.