Updated Sunday 2/9 at noon with additional expert picks. No predicted winners have changed (though note that the Live Action Short winner did change in our previous update on Saturday).
Help for your Oscar pool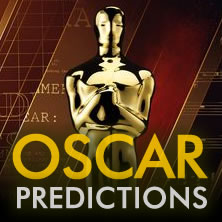 Will Parasite do what Roma couldn't a year ago and become the first foreign language film to take home the best picture Oscar? Or will Netflix collect its very first best picture trophy? Or could a movie with a yellow Metascore somehow be named the year's best picture? Or will 1917 simply win everything?
These and absolutely no other questions will be answered on Sunday night when the 92nd Annual Academy Awards ceremony airs live on ABC at 8pm ET (5pm PT), once again utilizing the no-host format introduced in 2019. If predictions hold, 1917 will indeed end the evening ahead of other contenders with six total Oscar wins while Joker (this year's nominations leader with 11), Once Upon a Time, and Parasite could also win multiple trophies. Then again, the experts correctly forecast just 15 of the 24 categories last year, so you may not want to ink in the winners just yet.
Below, we have aggregated predictions from 117 entertainment writers, film critics, and awards experts (find a list of their names at the bottom of the page), and compared them to the votes cast by 4,886 Metacritic visitors who participated in our 11th annual Oscar poll. Also listed are betting odds in each category as published at bet365 (as of February 4th).
Best picture and director
If you have been following the awards races at all in recent weeks, you are probably aware that Sam Mendes' WWI drama 1917 appears to have all the momentum following wins at the Golden Globes, BAFTAs, and Producers Guild awards—and thus you shouldn't be surprised to see it as the favorite in the two biggest races.
But the experts don't exactly have a great track record at picking the best picture winner, and this year they appear to be less confident than a year ago (when they incorrectly selected Roma). However, in recent years, the eventual best picture winner has typically been the experts' 2nd-place choice if not their first. In other words, don't bet on any film other than 1917 or Parasite taking home the top prize (with the possible exception of Once Upon a Time in Hollywood). And before you start thinking that the top two prizes should go to the same film, remember that the Academy is definitely capable of splitting the director and best picture awards, having done so in three of the last four years.
Best picture, by the way, is one of just six categories where the user consensus and the expert consensus were not in agreement.
Best Picture
Best Director
Acting
All four of this year's acting races appear to be locks, with the four favorites—SAG winners, all—unchanged for months. That was also true last year, however, and 2019 did see one upset winner (when Olivia Colman took home the best actress trophy instead of the heavily favored Glenn Close). Could there be an upset this year as well? It doesn't seem likely, but one name to look out for may be Scarlett Johansson, simply by virtue of appearing in two separate categories—obviously, Academy voters like her work this year, and she has yet to actually win an Oscar. (Cynthia Erivo is actually a double nominee this year as well, though her second category is best original song.) But if you are entering an Oscar pool, the safest bet is to go with the four favorites as listed.
Lead Actress
Lead Actor
Supporting Actress
Supporting Actor
Writing
The two screenplay races are much tighter than they usually are at this stage, with two films still in the running in each category. If it's any help, the experts usually get these two picks correct—but they didn't last year, and they usually come to more of a consensus than they did this year. But favorites Parasite and Jojo Rabbit did just take home WGA awards, so you certainly would be making a safe pick by penciling them in.
Original Screenplay
Adapted Screenplay
Other films and shorts
The safest pick you can make in your Oscar pool is selecting Parasite as winner of the newly retitled International Feature category—if that doesn't win here after receiving five additional nominations in other categories, it'll be the story of the night. Picks in the short film categories—always a bit of a crapshoot, regardless of what the experts say—appear to be more settled than normal, with only the live-action category remaining anything close to a toss-up. Surprisingly, the animated feature category is not quite as certain as you might expect; normally, if a Pixar film is in there, it would be something much closer to a lock, while Toy Story 4's near-70% support among experts suggests a tiny bit of doubt. The predicted winner of the live-action short category changed on Saturday from Brotherhood to The Neighbor's Widow, though the race remains the hardest one to predict this year.
Animated Feature
Documentary Feature
International Feature (fka Foreign Language Feature)
Animated Short
Betting Odds
Experts
Users


Hair Love
8:15
Hair Love
82%
Hair Love
26%
Kitbull
13:8
Kitbull
10%
Kitbull
22%
(tie) Sister
(tie) Memorable
12:1
Memorable
5%
Sister
21%
Documentary Short
Betting Odds
Experts
Users


Learning to Skateboard in a Warzone (if you're a girl)
1:10
Learning to Skateboard in a Warzone (if you're a girl)
89%
Learning to Skateboard in a Warzone (if you're a girl)
34%
In the Absence
8:1
3 tied with ...
4%
Life Overtakes Me
18%
St. Louis Superman
10:1
 
 
St. Louis Superman
18%
Live Action Short
Betting Odds
Experts
Users


Brotherhood
4:9
The Neighbors' Window
49%
Brotherhood
33%
The Neighbors' Window
2:1
Brotherhood
41%
The Neighbors' Window
19%
(tie) Saria
(tie) A Sister
11:1
(tie) Nefta Football Club
(tie) A Sister
4%
A Sister
19%
Music
Both music categories appear to be locks, but note that close to 90% support from the experts does not always guarantee an Oscar win. (At least, it didn't in 2016.)
Original Score
Original Song
Technical categories
Do yourself a favor and write down the name "Roger Deakins" in your Oscar pool—he's also one of this year's sure things. His film, best picture favorite 1917, looks likely to take home a handful of additional trophies in the technical categories—at least, for sound and visuals—and the only race where there isn't a dominant favorite is film editing, where Ford v Ferrari has a slight edge at the moment. Keep in mind that the experts always get at least one of these categories wrong (often visual effects, for some reason—so, good news for Avengers: Endgame?), and occasionally, like last year, they get most of them wrong.
Cinematography
Costume Design
Film Editing
Makeup & Hairstyling
Production Design
Sound Editing
Sound Mixing
Visual Effects
List of experts
The expert predictions compiled above come from the following sources (note that not every expert made picks in every category):
Ryan Adams, Awards Daily
Thelma Adams, Gold Derby
Gautam Anand, The Cinemaholic
Erik Anderson, AwardsWatch
Redmond Bacon, TV Overmind
Ken Bakely, Film Pulse
Nicholas Barber, BBC
James Berardinelli, Reelviews
Madeline Berg, Forbes
Jennifer Bisset, CNET
John Boone, Entertainment Tonight
Peter Bradshaw, The Guardian
Richard Brody, The New Yorker
Kyle Buchanan, The New York Times
Ty Burr, Boston Globe
David Canfield and Joey Nolfi, Entertainment Weekly
Jen Chaney, Vulture *
Justin Chang, Los Angeles Times
Adam Chitwood, Collider
Andrew R. Chow, Time
Anne Cohen, Refinery29
Sean Collier, Pittsburgh Magazine
Robbie Collin, The Telegraph
Complex staff, Complex
Mark Conroy, Headstuff
Consequence of Sound staff, Consequence of Sound
Jake Coyle, Associated Press
Clayton Davis, Awards Circuit
Erik Davis, Fandango *
Eric Deggans, NPR *
Karl Delossantos, Smash Cut Reviews
Kevin Dillon, Awards Daily
A.A. Dowd, A.V. Club
Grae Drake, Moviefone *
Gregory Ellwood, Awards Campaign
Joyce Eng, Gold Derby
Scott Feinberg, The Hollywood Reporter
Marshall Flores, Awards Daily
Bonnie Fuller, Hollywood Life *
Dann Gire, Chicago Daily Herald
Eli Glasner, CBC News
Tim Gray, Variety *
Daniel Green, CineVue
Jalal Haddad, Awards Daily
Pete Hammond, Deadline
Julie Hinds, Detroit Free Press
Ann Hornaday, The Washington Post
Peter Howell, Toronto Star
Tyler Huckabee, Relevant
Matthew Jacobs, HuffPo *
Caryn James, BBC
Nate Jones, Vulture
Dave Karger, IMDb *
Tariq Khan, Fox News *
Susan King, Gold Derby
Justin Kirkland, Esquire
Chris Knight, National Post
Josh Kurp, Uproxx
C.J. Lais Jr., Times Union (Albany, NY)
Mick LaSalle, San Francisco Chronicle
Moira Macdonald, Seattle Times
Alicia Malone, TCM *
Andrea Mandell, USA Today *
Scott Mantz, Collider *
Jack Mathews, Gold Derby
Megan McLachlan, Awards Daily
Bruce Miller, Sioux City Journal
Wilson Morales, BlackFilm *
Joe Morgenstern, The Wall Street Journal
Joey Morona, Cleveland Plain Dealer
Joey Moser, Awards Daily
Clarence Moye, Awards Daily
Matt Mueller, OnMilwaukee
Michael Musto, NewNowNext *
Randy Myers, San Jose Mercury News
Perri Nemiroff, Collider *
Nikki Novak, Fandango *
Tom O'Neil, Gold Derby
Johnny Oleksinski, New York Post
R. Kurt Osenlund, Observer
Paste staff, Paste
David Phillips, Awards Daily
Michael Phillips, Chicago Tribune
David Poland, Movie City News
Kevin Polowy, Yahoo
Steve Pond, The Wrap
Claudia Puig, KPCC (Los Angeles) *
Mara Reinstein, Us Weekly
D.J. Rivera, Fansided
Joe Robberson, Zimbio
Richard Roeper, Chicago Sun-Times
Nathaniel Rogers, The Film Experience
Christopher Rosen, Decider *
Jacob Sarkisian, Business Insider
Mike Scott, New Orleans Times-Picayune
Don Shanahan, Every Movie Has a Lesson
Randy Shulman, Metro Weekly
Keith Simanton, IMDb *
David Sims, The Atlantic
Slant staff, Slant
Michael Smith, Tulsa World
Sasha Stone, Awards Daily *
Anne Thompson, IndieWire
Peter Travers, Rolling Stone *
Brian Truitt, USA Today *
Kenneth Turan, Los Angeles Times
Vanity Fair staff, Vanity Fair
Kara Weisenstein, Mic
Max Weiss, Baltimore Magazine
Jeffrey Wells, Hollywood-Elsewhere *
Glenn Whipp, Los Angeles Times
Norman Wilner, NOW Toronto
Susan Wloszczyna, Gold Derby
L. Kent Wolgamott, Lincoln Journal Star
Ben Zauzmer (data-based predictions), The Hollywood Reporter
Check our site late Sunday night after the ceremony for the final results as we reveal which users and experts had the most accurate predictions. We'll also collect reviews of the broadcast from TV critics.