Comparing the 2011 releases of game publishers
As we did last year at this time, we've crunched our data to determine the best and worst game publishers of the year, based on games released during 2011. (If you're looking simply for a list of the year's best and worst games, you can find that here; in this report, we're looking at the companies responsible for releasing those games.)
Ranking of major publishers
Rather than try to compare smaller publishers to giant ones, we have once again divided all publishers into two separately ranked groups, based on the number of games they released during the last calendar year. Our first group consists of major publishers, who each issued 15 or more unique titles (with Metascores) during 2011. We have ranked these publishers in order from best overall game quality to worst, using a formula based on four factors:
Average Metascore for all Scored Releases - 2011
% of products with good reviews (Metascore of at least

75

)
% of products with bad reviews (

49

or lower; in this case, a lower % is better)
Number of "great" titles (Metascore of

90

or higher)
Note that the Metascore average (the first factor) counts slightly more than the other factors. (Detailed scoring information appears in a table below the rankings.) In addition, note that iOS games are not included in the figures below.
Here is how the major publishers stacked up based on their 2011 releases:
1. Microsoft

Previous year's rank: 4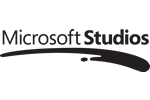 Scored Releases - 2011
Unique Titles
25
Total Products
25
Average Metascore
77.2
Metascore Distribution
The only major game publisher to finish 2011 with a "green" average Metascore (i.e., 75 or higher), Microsoft tops our rankings this year thanks to a large number of acclaimed titles. In fact, 18 of the company's 25 scored titles (or 72%) last year received positive reviews from critics, by far the highest success rate in 2011 for any publisher we tracked. Most of those games—chiefly Xbox 360 titles, with a few for the PC—also received positive marks from Metacritic users, who are known for their willingness to disagree with critic scores. Unlike the publishers just below it in this year's rankings, though, Microsoft only had two games scoring 90 or higher: the latest installments in the Forza Motorsport and Gears of War series. And most of the company's lowest-scoring 2011 titles were Kinect games, suggesting a definite area for improvement in the future.
2. Nintendo

Previous year's rank: 2
Scored Releases - 2011
Unique Titles
31
Total Products
31
Average Metascore
74.4
Metascore Distribution
Once again, Nintendo has placed second in our annual publisher rankings, though its 2011 average Metascore is actually down a bit from the previous year's 76.1. It's also a bit of a cheat that the company's best-reviewed game is a remake of an older title, though if you are going to remake any game, you may as well go with one that is considered to be the best videogame ever made. Nintendo mined the Zelda franchise for a second 2011 critical hit in Wii title The Legend of Zelda: Skyward Sword 93, while yet another old friend impressed critics with Super Mario 3D Land 90. More impressive, however, is that Nintendo was the only major publisher last year to score a 90 or higher (at least at press time; reviews are still trickling in) with a completely new concept: the puzzler Pushmo, developed by Nintendo subsidiary Intelligent Systems.
3. Sony

Previous year's rank: 7
Scored Releases - 2011
Unique Titles
32
Total Products
35
Average Metascore
72.8
Metascore Distribution
Sony bettered its 2010 average Metascore by nearly two points last year, one of several reasons the publisher jumped up to 3rd place in our overall rankings. Another reason was the release of four highly acclaimed games receiving scores of 90 or higher, including a third Uncharted title, as well as a LittleBigPlanet sequel, the latest incarnation of MLB: The Show, and the graphically enhanced twin reissue The ICO & Shadow of the Colossus Collection. Three of Sony's four worst games last year were designed for the Move controller, suggesting that the publisher, like Microsoft, needs to work on the quality control of its motion-controlled games.
4. Electronic Arts

Previous year's rank: 5
Scored Releases - 2011
Unique Titles
44
Total Products
99
Average Metascore
73.4
Metascore Distribution
Yes, observant readers will notice that EA's highest-scoring title was identical in 2011 and 2010, thanks to a belated PS3 port of Mass Effect 2, which arrived on the 360 a year earlier. (Next year's rankings could very well include another Mass Effect title at the top, but at least the number at the end will change.) The company once again released more products than any other game publisher, though its total number of releases was down a bit last year, while its Metascore edged a bit higher in return. Three of those titles, including FIFA Soccer 12 and Dead Space 2, hit the 90 mark, at least on some platforms, while EA also released what could eventually be a monster hit (if subscribers stick around) in Bioware's MMORPG Star Wars: The Old Republic 85, one of the most costly games ever developed. It wasn't all good news, though; critical disappointments included Need for Speed: The Run (the worst installment in the franchise since 2008's Undercover) and a terrible game based on Harry Potter and the Deathly Hallows, Part 2. Note that EA's numbers above do not include games published by PopCap, a company that was acquired by EA in the middle of 2011.
5. Square Enix

(incl. Eidos Interactive and Taito)
Previous year's rank: 8
Scored Releases - 2011
Unique Titles
15
Total Products
23
Average Metascore
70.0
Metascore Distribution
Though its average Metascore dropped a bit in 2011, Square Enix also climbed in our rankings compared to the year before, and the company released a game (Deus Ex: Human Revolution) better than any it offered in 2010. Square Enix once again played it safe last year by sticking mainly to existing franchises, which might be a sound strategy; a trio of original titles released last year bombed with critics.
6. Ubisoft

Previous year's rank: 12
Scored Releases - 2011
Unique Titles
42
Total Products
69
Average Metascore
68.1
Metascore Distribution
Though it released the worst-reviewed game out of all of the major publishers last year ("Avoid this game like a darkened alley," writes Official Xbox Magazine about Kinect title Self-Defense Training Camp), Ubisoft managed to jump from from near the bottom of last year's rankings to the middle of the pack this year, improving its average Metascore by over 3 points in the process. While the latest Assassin's Creed title (Revelations) was a bit of a letdown compared to the high praise received by other recent chapters in the franchise, the company was able to revive its Rayman platformer property with the critically acclaimed Rayman Origins on multiple platforms. Still, 14% of Ubisoft's products received overwhelmingly negative reviews from critics, the third worst mark of all the major publishers last year.
7. Sega

Previous year's rank: 9
Scored Releases - 2011
Unique Titles
22
Total Products
42
Average Metascore
67.9
Metascore Distribution
The venerable game company showed a modest improvement in quality in 2011 compared to the year before, most notably in dropping its percentage of games with negative reviews from 14% in 2010 to just 5% last year. While the company released one of its best Total War games to date and was able to find some new life in its Sonic franchise (both Generations and CD received generally high marks on most platforms), the bulk of Sega's titles landed in the dreaded yellow Metascore range of mediocrity.
8. THQ

Previous year's rank: 11
Scored Releases - 2011
Unique Titles
26
Total Products
60
Average Metascore
66.7
Metascore Distribution
Like Sega, THQ was able to move up in the rankings and reduce its number of negatively reviewed products, though THQ's Metascore average actually dropped by a fraction of a point last year compared to 2010. The publisher once again lacked a major critical hit, though high-scoring title Saints Row: The Third did receive slightly better reviews than its predecessors in the series.
9. Namco Bandai

(incl. D3 Publisher)
Previous year's rank: 10
Scored Releases - 2011
Unique Titles
24
Total Products
32
Average Metascore
64.0
Metascore Distribution
Call it an outright sequel or a mere spiritual successor, but Dark Souls was just as good as its predecessor Demon's Souls 89 ... and just as hard. But the former marked one of the few highlights for Namco in a year in which it managed to release just four positively reviewed titles. Last year, we described the company's lineup as "aggressively mediocre," and it was all that and less in 2011: a full 72% of Namco's products had Metascores in the yellow range, and the publisher's average Metascore dropped a few points compared to the prior year.
10. Konami

(incl. Hudson Soft/Hudson Entertainment)
Previous year's rank: 13
Scored Releases - 2011
Unique Titles
20
Total Products
31
Average Metascore
64.5
Metascore Distribution
Last year, Konami finished dead last in our publisher rankings, so consider this an improvement, even if its best game was nothing more than a fancy (albeit HD-converted) repackaging of older titles. The company's mean Metascore in 2011 actually inched upward from 2010's 62.2, while its percentage of games with lousy reviews fell from 25% to 19% last year; if the trend continues, Konami might actually be churning out quality games in a few years.
11. Activision Blizzard

Previous year's rank: 6
Scored Releases - 2011
Unique Titles
16
Total Products
35
Average Metascore
61.1
Metascore Distribution
Ouch. After finishing (barely) in the top half of our major publisher quality rankings last year, Activision Blizzard tumbled all the way to last place this year, and the company's Metascore plummeted with it, from 69.3 all the way down to a shockingly low 61.1. One in every four games released by Activision in 2011 was terrible, giving the company the highest percentage of negatively reviewed games of any major publisher. One of the problems was the Blizzard part of the equation: while that unit reliably turns out acclaimed titles, it failed to release a single game in 2011. (One consolation: 2012 looks much better, with the delayed Diablo III possibly joining a World of Warcraft expansion and a StarCraft II expansion.) Activision didn't do much to hold up its end of the bargain, either; its highest-scoring title, Modern Warfare 3, failed to wow critics like MW2 did in 2009 (though it was the year's top-selling game), and only one of its non-Call of Duty products—Skylanders: Spyro's Adventure—received positive reviews last year, suggesting that it might be time to develop another franchise or two. (Even many of the Call of Duty releases got hammered by Metacritic users, though their ratings don't affect Metascores.) Finally, Activision wasn't helped by releasing so many products for the Wii (6 total) and the DS (5) last year; those accounted for many of their poor-to-middling reviews in 2011.
Recap: rankings at a glance
Here are the above rankings again in a more compact form, with the points displayed, for anyone wishing to see just how close a race it was:
Major Publisher Rankings, 2011 Releases
 
 
Metascore
Good Games
Bad Games
Great Games
 
 
Publisher
Avg.
Pts.
%
Pts.
%
Pts.
#
Pts.
Total Pts.
1
Microsoft
77.2
115.8
72%
72.0
4%
96.0
2
20
303.8
2
Nintendo
74.4
111.6
48%
48.4
3%
96.8
4
40
296.8
3
Sony
72.8
109.3
46%
45.7
3%
97.1
4
40
292.1
4
Electronic Arts
73.4
110.1
55%
54.5
6%
93.9
3
30
288.6
5
Square Enix
70.0
105.0
48%
47.8
13%
87.0
1
10
249.8
6
Ubisoft
68.1
102.1
48%
47.8
14%
85.5
1
10
245.5
7
Sega
67.9
101.8
38%
38.1
5%
95.2
1
10
245.1
8
THQ
66.7
100.0
27%
26.7
8%
91.7
0
0
218.4
9
Namco Bandai
64.0
96.0
19%
18.8
9%
90.6
0
0
205.3
10
Konami
64.6
96.9
25%
25.0
19%
81.3
0
0
203.1
11
Activision Blizzard
61.1
91.6
31%
31.4
26%
74.3
0
0
197.3
Ranking of mid-size publishers
Each of the mid-size publishers listed below released between 7-14 unique titles in 2011. (Publishers who released fewer than seven games last year are not included in this report.) They are ranked according to the same methodology we used to rank the larger publishers above, earning points for average Metascore, % of releases that are good and bad, and the total number of great games.
Two of the publishers listed below were actually ranked among the major publishers a year ago, but were "demoted" into the mid-size group this year because they released fewer titles in 2011. Our overall mid-size leader Capcom was the #3 major publisher in last year's rankings, and they boosted their average Metascore by nearly two points this time thanks to a few well-received fighting games. But Take-Two Interactive suffered a drop in both quantity and quality over the past year. After finishing 2010 as our #1 overall major publisher (with an impressive average Metascore of 77.1), that company saw its average sink by over 5 points for its 2011 titles, with the critically panned Duke Nukem Forever and a disappointing Major League Baseball installment just a few of the reasons for the decline.
Mid-Size Publisher Rankings, 2011 Releases
 
Publisher
Unique
Titles
Total
Products
Average Metascore
# Great
Metascore
Distribution
Points
1
Capcom
13
24
76.4
0
272.9
2
Bethesda Softworks
8
23
72.9
1
258.5
3
Warner Bros. Interactive
11
28
72.2
1
257.5
4
Take-Two Interactive
10
20
71.6
1
252.3
5
Aksys Games
8
9
69.0
0
247.9
6
Atlus Co.
12
19
67.9
0
233.5
7
Telltale Games
12
14
68.4
0
231.2
8
Focus Home Interactive
8
9
66.1
0
221.4
9
NIS America
9
9
67.6
0
212.5
10
Kalypso Media
12
15
62.7
0
200.8
11
Paradox Interactive
12
12
63.6
0
195.4
12
Viva Media
7
7
60.2
0
176.0
13
Tecmo Koei
7
8
58.4
0
175.0
14
Atari
9
18
55.8
0
144.8
Platform-by-platform averages
Finally, here are the top publishers for each console and for the PC. In these tables, publishers are simply ranked by their average Metascores for each platform; the green, yellow, and red dots indicate individual products (with green, yellow, or red Metascores). Publishers with five or more releases for the platform were eligible for inclusion.
Highest Avg. Metascores Among Xbox 360 Publishers, 2011 Releases

|   | Publisher | Xbox 360 Titles | Average Metascore |
| --- | --- | --- | --- |
| 1 | Microsoft | | 77.6 |
| 2 | Capcom | | 76.0 |
| 3 | Electronic Arts | | 75.0 |
| 4 | Warner Bros. Interactive | | 74.5 |
| 5 | Bethesda Softworks | | 73.8 |
Highest Avg. Metascores Among PlayStation 3 Publishers, 2011 Releases

|   | Publisher | PS3 Titles | Average Metascore |
| --- | --- | --- | --- |
| 1 | Electronic Arts | | 75.9 |
| 2 | Capcom | | 75.8 |
| 3 | Take-Two Interactive | | 75.3 |
| 4 | Warner Bros. Inter. | | 73.5 |
| 5 | Ubisoft | | 73.5 |
Highest Avg. Metascores Among PC Game Publishers, 2011 Releases

|   | Publisher | PC Titles | Average Metascore |
| --- | --- | --- | --- |
| 1 | Warner Bros. Interactive | | 79.5 |
| 2 | Sega | | 78.5 |
| 3 | THQ | | 75.6 |
| 4 | Ubisoft | | 74.6 |
| 5 | Electronic Arts | | 74.1 |
Highest Avg. Metascores Among Wii Publishers, 2011 Releases

|   | Publisher | Wii Titles | Average Metascore |
| --- | --- | --- | --- |
| 1 | Nintendo | | 71.2 |
| 2 | THQ | | 64.6 |
| 3 | Electronic Arts | | 63.6 |
| 4 | Sega | | 62.1 |
| 5 | Activision Blizzard | | 54.1 |
Highest Avg. Metascores Among 3DS Publishers, 2011 Releases

|   | Publisher | 3DS Titles | Average Metascore |
| --- | --- | --- | --- |
| 1 | Nintendo | | 72.4 |
| 2 | Electronic Arts | | 60.8 |
| 3 | Namco Bandai | | 59.8 |
| 4 | Sega | | 59.4 |
| 5 | Konami | | 59.3 |