Comparing the 2012 releases of game publishers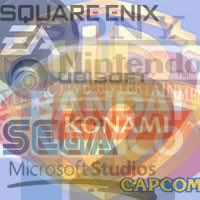 As we do each year at this time, we have sifted through a year's worth of Metascore data to determine the best and worst game publishers of the year, based on the quality of their 2012 releases. Sales and user reviews do not factor into these rankings; only critic reviews (as captured by each game's Metascore) are used to evaluate performance.
Note that if you are merely looking for a list of 2012's highest- and lowest-scoring games, you can find that here. And you can find our two previous game publisher rankings here: 2011 releases / 2010 releases.
Ranking of major publishers
As we have done in the past, this year we split publishers into two separately ranked groups, based on the number of games they released during the last calendar year. Our first group consists of the largest publishers, who each issued 15 or more unique titles (with Metascores) during 2012. We have ranked these publishers in order from best overall game quality to worst, using a formula based on four factors:
Average Metascore for all games released in 2012
% of scored products with good reviews (Metascore of at least

75

)
% of scored products with bad reviews (

49

or lower; in this case, a lower % is better)
Number of "great" titles (Metascore of

90

or higher)
Note that the Metascore average (the first factor) counts slightly more than the other factors. (Detailed scoring information appears in a table below the rankings.) In addition, note that iOS games are not included in the figures below.
Here is how the major publishers stacked up based on the quality of their 2012 releases:
1. Electronic Arts
(incl. PopCap)
Previous year's rank: 4
Scored Releases - 2012
Unique Titles
37
Total Products
74
Average Metascore
75.2
Metascore Distribution
Improving its average Metascore and ranking for the second straight year, EA has captured this year's #1 position, thanks in part to being the only major publisher scoring 75 or higher for its 2012 releases. The decades-old gaming company released two 90+ titles last year (Mass Effect 3 for the 360 and PS3 as well as the 360 version of FIFA Soccer 13) while earning positive reviews for 58% of its releases, best among all large publishers. The company's other mostly well-received products last year included the latest entries in the Need for Speed and SSX franchises and the big-budget Kingdoms of Amalur: Reckoning (though the latter's free-spending developer, 38 Studios, quickly went out of business). But while EA technically didn't release a single poorly-reviewed game (i.e., a game scoring 49 or lower), it did release some disappointing ones, most notably Medal of Honor: Warfighter, which looks likely to be the last title in the Medal of Honor shooter franchise, at least for the time being.
2. Microsoft

Previous year's rank: 1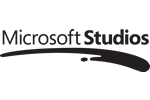 Scored Releases - 2012
Unique Titles
42
Total Products
44
Average Metascore
73.0
Metascore Distribution
Last year's top-ranked publisher didn't fall far in our standings, though Microsoft's average Metascore declined by over four points in 2012 compared to its 2011 releases. And while 72% of Microsoft's 2011 products received positive reviews, that success rate dropped significantly to 55% last year, with a multitude of Kinect-exclusive releases (even those with the name Star Wars in the title) continuing to pull down the publisher's overall numbers. On the plus side, Microsoft was one of the few publishers in 2012 to receive a 90 or higher for a brand-new IP, as it did for the stealth action game Mark of the Ninja (developed by Klei Entertainment and released on both the 360 and PC).
3. Sony

Previous year's rank: 3
Scored Releases - 2012
Unique Titles
45
Total Products
49
Average Metascore
72.3
Metascore Distribution
Sony's numbers are fairly close to where they were the year before, and while the publisher's percentage of games receiving positive reviews dropped slightly from 2011 to 2012, the company made up for it by (barely) avoiding any red-scored games last year. Thatgamecompany's stylish and unique Journey was the major highlight among the titles published by Sony last year, though the Vita debut of Sony's LittleBigPlanet franchise and fellow handheld titles Sound Shapes and Gravity Rush also managed to impress many critics. Those highlights aside, Sony actually scored a bit higher for its PS3 releases (a 72.8 average) than it did for its its Vita releases (72.1).
4. Nintendo

Previous year's rank: 2
Scored Releases - 2012
Unique Titles
37
Total Products
37
Average Metascore
71.2
Metascore Distribution
Because we use North American release dates throughout this report, Nintendo gets credit for Xenoblade Chronicles as a 2012 release, even though the JRPG (and most of its reviews) dates back to 2010 and 2011, when it came out in Japan and Europe, respectively. Even without that title, though, Nintendo would remain the 4th-ranked publisher, a drop from the lofty #2 position where the company appeared in each of the previous two years. Before you start blaming the fading Wii and the disappointing Wii U for Nintendo's drop, however, note that the publisher actually scored about four points less for its handheld titles (3DS and DS) last year than it did for its console games. Overall, Nintendo's average score fell by over three points in 2012, even as its percentage of games receiving positive reviews rose from 48% to a laudable 51%.
5. Capcom

Previous year's rank: n/a
Scored Releases - 2012
Unique Titles
16
Total Products
28
Average Metascore
70.4
Metascore Distribution
Capcom placed third in our original game publisher rankings two years ago before dropping out of the major publisher category the following year due to a decline in the number of titles released. But with 16 unique titles on the market in 2012, Capcom is once again a "major," though its average Metascore last year is a full six points lower than it was in 2011, and the company released its second-lowest-scoring game on record (Steel Battalion: Heavy Armor, "trailing" only 2003's Chaos Legion 37). The publisher's only real 2012 highlights are a high-definition remaster of the PS2 classic Okami, and Street Fighter X Tekken, the latest collaboration between Capcom and Namco. Most of Capcom's various Resident Evil releases in 2012 failed to earn positive reviews, and Western critics didn't seem to like Capcom's new Japanese action title Asura's Wrath as much as their Japanese counterparts.
6. Warner Bros. Interactive Entertainment

Previous year's rank: n/a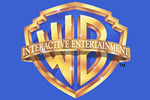 Scored Releases - 2012
Unique Titles
17
Total Products
35
Average Metascore
70.6
Metascore Distribution
Listed in our "mid-size" publisher rankings in previous years, Warner Bros. moved up to the majors this year as a result of a much more ambitious release calendar in 2012. But more doesn't necessarily mean better, and the company's average Metascore declined from the previous year's 72.2. Many of the publisher's better 2012 releases were licensed LEGO titles (as were some of its worst 2012 releases), while Warner's sole new IP—the over-the-top actioner Lollipop Chainsaw—received a decidedly mixed reception from critics and gamers.
7. Ubisoft

Previous year's rank: 6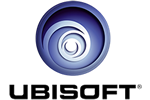 Scored Releases - 2012
Unique Titles
25
Total Products
46
Average Metascore
68.2
Metascore Distribution
While Ubisoft's average score for 2012 was virtually identical to 2011's number, its percentage of releases with positive reviews fell from 48% to 39%. And five different Ubisoft titles received extremely negative reviews last year, including an Expendables 2 tie-in and two crummy Wii U launch titles. The company did score some notable successes in 2012, however, including the late-year release Far Cry 3, the buzzy Assassin's Creed III, and new Vita and PC versions of 2011 hit Rayman Origins.
8. Konami

Previous year's rank: 10
Scored Releases - 2012
Unique Titles
16
Total Products
28
Average Metascore
69.0
Metascore Distribution
Konami released fewer titles in 2012 than it did in either of the previous two years, and the result was an average Metascore over four points higher than it was in 2011. Still, fewer than one in three products was positively reviewed, and while the publisher's Pro Evolution Soccer franchise rebounded a bit compared to slightly lower-scoring recent versions, Konami's overall score was brought down by numerous mediocre releases, chief among them being a few Silent Hill titles, newcomer NeverDead, and X-Blades successor Blades of Time.
9. Sega

Previous year's rank: 7
Scored Releases - 2012
Unique Titles
29
Total Products
44
Average Metascore
69.9
Metascore Distribution
Sega's average Metascore is actually the highest it's been in years, though the publisher has dropped back into 9th place in our overall rankings, the result of a fairly dismal success rate of 30% (leaving 70% of the company's 2012 releases with mixed-to-negative reviews). Sega released seven more titles last year than in 2011, but aside from a few PC titles, Virtua Fighter 5 Final Showdown, and Sonic & All-Stars Racing Transformed, the result was mainly a sea of yellow scores, and no truly great new games.
10. Activision Blizzard

Previous year's rank: 11
Scored Releases - 2012
Unique Titles
19
Total Products
45
Average Metascore
64.4
Metascore Distribution
Diablo III was a critical and commercial hit for the gaming giant, and the company continued to mine its World of Warcraft and Call of Duty franchises for financial rewards (and decent, if not stellar, reviews). So why is Activision Blizzard near the bottom of our rankings for a second straight year? The answer is simple: once again, the publisher released far too many terrible games. Five separate titles (accounting for 10 products in total) received scores in the dreadful 25-45 range, including movie/TV tie-ins (Family Guy, Battleship, Ice Age) and even a widely derided Vita installment in the CoD franchise, Call of Duty: Black Ops Declassified. There was a bit of good news, though: Activision's average score actually increased by over three points compared to the previous year. Still, Activision was the sole major publisher that failed to introduce a single new IP in 2012, choosing instead to milk its existing franchises and licenses. It's hard to imagine the company moving up in our yearly rankings if it remains reluctant to take a chance on a new concept.
11. Namco Bandai

(incl. D3 Publisher)
Previous year's rank: 9
Scored Releases - 2012
Unique Titles
32
Total Products
45
Average Metascore
62.5
Metascore Distribution
Namco Bandai has been moving steadily down our publisher rankings since we started compiling them two years ago, its average score dropping by about two points each year. This year, it has no further to go, finishing dead last thanks to the deadly combination of having the lowest percentage of games with positive reviews (just 20%) and the highest percentage of products with poor reviews (22%, tying Activision). Namco, through its D3 Publisher subsidiary, also managed to release the lowest-scoring 2012 game for any major publisher: the oddly titled Family Party: 30 Great Games Obstacle Arcade, deemed "borderline unplayable" by Game Revolution. (D3, by the way, was the source of many of Namco's problems with critics, averaging just 53.7 across its dozen products.) Two Dark Souls titles, a pair of Tales games, SoulCalibur V, and Tekken Tag Tournament 2 was about all that the publisher had to offer in the way of decent 2012 releases, though that roster actually represents an improvement over 2011, when Namco released just four positively-reviewed titles.
Recap: rankings at a glance
Here are the above rankings again in a more compact form, with the points displayed, for anyone wishing to see just how close a race it was:
Major Publisher Rankings, 2012 Releases
 
 
Metascore
Good Games
Bad Games
Great Games
 
 
Publisher
Avg.
Pts.
%
Pts.
%
Pts.
#
Pts.
Total Pts.
1
Electronic Arts
75.2
112.8
58%
58.1
0%
100.0
2
20
290.9
2
Microsoft
73.0
109.5
55%
54.5
7%
93.2
2
20
277.2
3
Sony
72.3
108.4
43%
42.9
0%
100.0
1
10
261.3
4
Nintendo
71.2
106.9
51%
51.4
8%
91.9
1
10
260.1
5
Capcom
70.4
105.6
39%
39.3
7%
92.9
1
10
247.8
6
Warner Bros. Interactive
70.6
105.9
37%
37.1
3%
97.1
0
0
240.1
7
Ubisoft
68.2
102.3
39%
39.1
15%
84.8
1
10
236.2
8
Konami
69.0
103.5
32%
32.1
0%
100.0
0
0
235.7
9
Sega
69.9
104.8
30%
29.5
2%
97.7
0
0
232.1
10
Activision Blizzard
64.4
96.7
38%
37.8
22%
77.8
0
0
212.2
11
Namco Bandai
62.5
93.8
20%
20.0
22%
77.8
0
0
191.6
Ranking of mid-size publishers
Each of the "mid-size" publishers listed below released between 7-14 unique titles in 2012. (Publishers who released fewer than seven games last year are not included in this report.) They are ranked according to the same methodology we used to rank the larger publishers above, earning points for average Metascore, % of releases that earn positive or negative reviews, and the total number of great games.
Two of the publishers listed below were ranked instead among the major publishers a year ago, but fell into the mid-size group this year because they released fewer titles in 2012. One of the two is Square Enix, last year's #5 major publisher, which released just a dozen unique titles in 2012. That less-is-more strategy seemed to pay off with critics, as 75% of the company's releases earned positive reviews, while its average Metascore increased by nearly five points.
The other demoted publisher is THQ, which released just 16 scored products (across a mere eight unique titles) in 2012 after issuing 60 (26 uniques) in 2011. THQ, as you no doubt have heard, saw its stock price plummet was forced to declare bankruptcy at the end of a 2012, and has since seen its assets auctioned off. As you can see below, however, even as it was fading, THQ still out-performed several other publishers from a quality standpoint, while its average Metascore actually increased by a sizeable seven full points compared to the prior year. Much of the score increase, however, can be attributed to one game: Darksiders II, one of the few THQ franchises not purchased at auction.
Among the non-troubled mid-size publishers, Take-Two Interactive and Telltale Games each posted stellar years from a quality standpoint, with the highest average Metascores we've seen since we started calculating these rankings two years ago. The latter rode its episodic The Walking Dead game series to eventual game of the year honors (including from this very website), while Take-Two consistently scored well with critics throughout the year (only one title, Major League Baseball 2K12, failed to receive positive reviews), resulting in a nearly 12-point increase in its average score even in the rare year when its Rockstar Games subsidiary didn't have a 90+ release. At the other end of the spectrum, 505 Games posted the lowest average Metascore we've seen in the past three years, failing to release a single good game in 10 attempts in 2012.
Mid-Size Publisher Rankings, 2012 Releases
 
Publisher
Unique
Titles
Total
Products
Average Metascore
# Great
Metascore
Distribution
Points
1
Take-Two Interactive
10
28
83.1
3
347.6
2
Telltale Games
7
19
83.9
1
330.6
3
Square Enix
12
20
75.2
0
287.8
4
Bethesda Softworks
7
12
74.3
1
263.0
5
THQ
8
16
73.7
0
260.6
6
Atlus Co.
9
13
69.8
1
245.4
7
Xseed Games
8
8
66.8
0
225.2
8
Paradox Interactive
10
11
62.1
0
202.3
9
Focus Home Interactive
9
12
60.5
0
182.4
10
505 Games
8
10
53.3
0
140.0
Platform-by-platform averages
Finally, here are the top publishers for each console and for the PC. In these tables, publishers are simply ranked by their average Metascores for each platform; the green, yellow, and red dots indicate individual products (with green, yellow, or red Metascores). Publishers with five or more releases for the platform were eligible for inclusion.
Highest Avg. Metascores Among Xbox 360 Publishers, 2012 Releases

|   | Publisher | Xbox 360 Titles | Average Metascore |
| --- | --- | --- | --- |
| 1 | Telltale Games | | 85.6 |
| 2 | Take-Two Interactive | | 82.4 |
| 3 | Electronic Arts | | 75.7 |
| 4 | Square Enix | | 74.6 |
| 5 | Bethesda Softworks | | 74.2 |
Highest Avg. Metascores Among PlayStation 3 Publishers, 2012 Releases

|   | Publisher | PS3 Titles | Average Metascore |
| --- | --- | --- | --- |
| 1 | Telltale Games | | 86.2 |
| 2 | Take-Two Interactive | | 83.3 |
| 3 | Square Enix | | 78.0 |
| 4 | Electronic Arts | | 77.7 |
| 5 | Warner Bros. Interactive | | 72.9 |
Highest Avg. Metascores Among PC Game Publishers, 2012 Releases

|   | Publisher | PC Titles | Average Metascore |
| --- | --- | --- | --- |
| 1 | Take-Two Interactive | | 83.5 |
| 2 | Telltale Games | | 80.6 |
| 3 | Warner Bros. Interactive | | 75.8 |
| 4 | Microsoft | | 75.7 |
| 5 | Electronic Arts | | 72.9 |