Comparing the 2013 releases of game publishers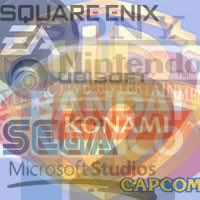 Which game publishers released the best games over the past year? In what has become an annual tradition, we have sifted through 12 months of data to determine the best and worst game publishers of the past year, based solely on the quality of their 2013 releases. Sales and user reviews do not factor into these rankings; only critic reviews (as captured by each game's Metascore) are used to evaluate performance.
Find previous game publisher rankings here:
2012 releases / 2011 / 2010
(Note that if you are merely looking for a list of 2013's highest- and lowest-scoring games, you can find that here.)
Ranking of major publishers
Once again, we have split publishers into two separately ranked groups, based on the number of games they released during the last calendar year. Our first group consists of the largest publishers, who each issued 15 or more unique titles (with Metascores) during 2013. You'll notice that this "major" group seems smaller this year, since many publishers released fewer titles in 2013 than they had in previous years (likely a result of 2013 being a transition year between console generations).
We have ranked these publishers in order from best overall game quality to worst, using a formula based on four factors:
Average Metascore for all games released in 2013
% of scored products with good reviews (Metascore of at least

75

)
% of scored products with bad reviews (

49

or lower; in this case, a lower % is better)
Number of "great" titles (Metascore of

90

or higher, min. 7 reviews)
Note that the Metascore average (the first factor) counts slightly more than the other factors. (Detailed scoring information appears in a table below the rankings.) In addition, note that iOS games are not included in the figures below.
Here is how the major publishers stacked up based on the quality of their 2013 releases:
1. Take-Two Interactive
(including 2K Games, 2K Sports, and Rockstar Games)
Previous year's rank: n/a
Scored Releases - 2013
Unique Titles
16
Total Products
33
Average Metascore
78.0
Metascore Distribution
Take-Two, the parent of both 2K Games and Rockstar, didn't release enough titles in 2012 to qualify in our "major" publisher rankings, but the company did place first in our list of mid-size publishers a year ago. With a larger lineup in 2013, T2 has moved back to the big leagues, finishing in first place among all major publishers thanks in large part to a solid 78.0 average Metascore, over 3 points higher than its nearest major competitor. Two titles accounted for much of that success: Rockstar's latest Grand Theft Auto installment (last year's highest-scoring game from any publisher), and BioShock Infinite, the third installment in Irrational Games's acclaimed series. Outside of those hits, Take-Two actually had a rather mixed year. The publisher's average Metascore dropped five points compared to the previous year, its percentage of games with positive reviews fell from an impressive 93% in 2012 to just 58% in 2013, and the company released a critically panned title last year (Visual Concepts's rushed baseball game MLB 2K13) after emerging with a clean slate a year ago. Then again, every major publisher released at least one red-scoring game in 2013.
2. Ubisoft

Previous year's rank: 7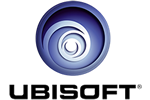 Scored Releases - 2013
Unique Titles
21
Total Products
50
Average Metascore
74.9
Metascore Distribution
With the biggest year-over-year increase in average Metascore out of any major publisher—a nearly 7-point gain—Ubisoft surged from the middle of last year's pack into second place in our rankings this year. Two in every three Ubisoft releases in 2013 received positive reviews from critics, a significant jump from the prior year's 39% approval rate. Rayman Legends was the main highlight, notching 90 or above on three separate platforms, while Rocksmith 2014 Edition and Assassin's Creed IV: Black Flag also scored well for the publisher. Ubisoft was the highest-scoring PC publisher of the year (see platform rankings at the bottom of this page), and even out-scored Nintendo on the Wii U console. The company also managed to reduce its list of terrible releases from five in 2012 to three last year.
3. Electronic Arts

Previous year's rank: 1
Scored Releases - 2013
Unique Titles
23
Total Products
51
Average Metascore
74.7
Metascore Distribution
Though EA's average Metascore last year was very close to its mark the year before, and though the company topped all major publishers with 69% of its games receiving positive reviews last year, the publisher fell from first place to third place in our rankings. The reason: a lack of truly great games in 2013. EA was the only major publisher in our top five not to release a game with a score of 90 or higher last year (with only four reviews, DLC pack Mass Effect 3: Citadel doesn't count). In fact, FIFA 14 was the only EA game to score above 86. Disappointments included a reboot of SimCity and Insomniac's Fuse, while a revival of EA's NBA Live franchise for the new consoles was wholly forgettable (unless you spent money on it, in which case you probably remember it all too well).
4. Nintendo

Previous year's rank: 4
Scored Releases - 2013
Unique Titles
34
Total Products
34
Average Metascore
73.8
Metascore Distribution
Holding in fourth place is Nintendo, which saw its average Metascore increase by 2.6 points last year compared to the previous 12 months even though fewer than half of its 2013 releases earned positive reviews. Nintendo had more 90+ scores than any publisher last year, with Super Mario 3D World, Fire Emblem: Awakening, The Legend of Zelda: A Link Between Worlds, and The Legend of Zelda: The Wind Waker HD all hitting or exceeding that mark. The publisher added another eight titles with scores in the 80 range, but also released more mediocre games last year than it did in 2012. The company had better reviews for its 3DS titles (75.5 average, tops among all publishers) than it did for the Wii U (71.7).
5. Sony

Previous year's rank: 3
Scored Releases - 2013
Unique Titles
32
Total Products
34
Average Metascore
72.3
Metascore Distribution
Though Sony finished with an identical 72.3 average one year ago, the publisher saw its ranking fall a bit this year. And that's even with Sony recording its highest Metascore in years, for the PS3 exclusive The Last of Us. The company also had a second 90+ title last year in the PS4 version of flower. In fact, in an encouraging sign for the future, Sony's average Metascore last year was higher for PlayStation 4 games (75.3) than it was for PS3 titles (72.3).
6. Microsoft

Previous year's rank: 2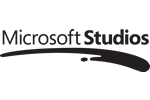 Scored Releases - 2013
Unique Titles
22
Total Products
25
Average Metascore
72.1
Metascore Distribution
Microsoft saw its average Metascore drop by nearly a full point last year, while its percentage of releases with positive reviews declined from 55% to 48%. Unlike Sony, Microsoft was actually weighed down by launch games for its new console: Xbox One titles published by Microsoft averaged a mere 65.2, while the company's Xbox 360 releases averaged a strong 77.0. Microsoft also failed to notch a 90+ score last year; it's the only time that has happened in the four years we've been compiling these annual rankings.
7. Sega

Previous year's rank: 9
Scored Releases - 2013
Unique Titles
15
Total Products
25
Average Metascore
69.5
Metascore Distribution
Though Sega didn't release any great games in 2013—its highest-scoring product, as it was the previous year, was the latest iteration of Football Manager—the company moved up a few places in our rankings. Sega's average Metascore was actually on par with where it stood a year ago (69.9), while its percentage of releases earning positive reviews nudged up slightly from 30% to 32% (admittedly, still not great). Take away the hugely disappointing Aliens: Colonial Marines (which scored in the red with critics and users on three separate platforms), and Sega's Metascore average last year jumps to 72.8.
8. Activision Blizzard

Previous year's rank: 10
Scored Releases - 2013
Unique Titles
15
Total Products
33
Average Metascore
62.5
Metascore Distribution
Activision Blizzard is once again near the bottom of the pack, for the same reason it landed there last year: too many terrible games. Nine Activision products (five different titles) scored 49 or below, including the PS versions of Angry Birds Star Wars, a lousy The Walking Dead TV show tie-in (Survival Instinct), and a pair of Teenage Mutant Ninja Turtles releases. The company's average Metascore fell by a few points compared to 2012, while its percentage of products earning positive reviews dropped from 38% to just 33%. Activision Blizzard also managed to have to highest percentage of games with negative reviews last year (edging out Namco Bandai, 27% to 26%). What little good news there was last year mostly came from the Blizzard side of the equation, with the console versions of Diablo 3 and Starcraft II: Heart of the Swarm all scoring 86 or above. The company once again shunned original IP, with only Deadpool coming close to being an "original" property (yes, it's based on the Marvel character, but it isn't part of an existing game series or based on a movie or previously existing story).
9. Namco Bandai

(including D3 Publisher)
Previous year's rank: 11
Scored Releases - 2013
Unique Titles
28
Total Products
39
Average Metascore
61.8
Metascore Distribution
Namco Bandai's move up the rankings from 11th to 9th is more a factor of the smaller total of "major" publishers this year rather than any improvement on Namco's part; in fact, the publisher has once again managed to finish dead last, as it did last year, while earning positive reviews for just one in every five releases. In fact, Namco's average Metascore fell by 0.8 points last year compared to its 2012 releases. The company did release a few strong JRPGs, however, including the original, Studio Ghibli-created Ni no Kuni and Tales of Xillia. But there were far more duds, including a glitchy new Star Trek game and a variety of lower-budget titles—mainly Cartoon Network tie-ins—from its D3Publisher subsidiary. (Average Metascore for D3 games: 45.9.)
Recap: rankings at a glance
Here are the above rankings again in a more compact form, with the points displayed, for anyone wishing to see just how close a race it was:
Major Publisher Rankings, 2013 Releases
 
 
Metascore
Good Games
Bad Games
Great Games
 
 
Publisher
Avg.
Pts.
%
Pts.
%
Pts.
#
Pts.
Total Pts.
1
Take-Two Interactive
78.0
117.0
58%
57.6
3%
97.0
2
10
281.6
2
Ubisoft
74.9
112.4
66%
66.0
6%
94.0
1
5
277.4
3
Electronic Arts
74.7
112.1
69%
68.6
4%
96.1
0
0
276.8
4
Nintendo
73.8
110.8
44%
44.1
3%
97.1
4
20
271.9
5
Sony
72.3
108.5
47%
47.1
3%
97.1
2
10
262.6
6
Microsoft
72.1
108.2
48%
48.0
4%
96.0
0
0
252.2
7
Sega
69.5
104.3
32%
32.0
12%
88.0
0
0
224.3
8
Activision Blizzard
62.5
93.7
33%
33.3
27%
72.7
0
0
199.7
9
Namco Bandai
61.8
92.6
21%
20.5
26%
74.4
0
0
187.5
Ranking of mid-size publishers
Each of the "mid-size" publishers listed below released between 7-14 unique titles in 2013. (Publishers who released fewer than seven games last year are not included in this report.) They are ranked according to the exact same methodology we used to rank the larger publishers above, earning points for average Metascore, % of releases that earn positive or negative reviews, and the total number of great games.
The three top publishers listed below were ranked as "majors" a year ago, but released fewer games in 2013: Konami (last year's #8 major publisher), Capcom (#5), and Warner Bros. Interactive (#6). (Three companies listed below, Tecmo Koei, Deep Silver, and Kalypso Media, were not ranked anywhere a year ago.) The five highest-ranked mid-size publishers below all experienced large increases in their average Metascores last year (compared to 2012), led by Brothers: A Tale of Two Sons publisher 505 Games's 16-point increase and Paradox Interactive's 11.6-point gain. Kalypso clearly had a year to forget, with exactly half of its 2013 products scoring 49 or lower.
Three mid-size publishers that ranked highly a year ago were dropped from this year's chart because they released fewer than seven unique titles. Telltale Games, last year's #2 mid-size publisher, averaged a strong 78.1 for its 13 products (but only 5 titles) released in 2013. Square Enix boasted an even better 80.7 for 11 products (6 titles). And Bethesda Softworks also scored an impressive 78.9 for 9 products (5 titles).
Mid-Size Publisher Rankings, 2013 Releases
 
Publisher
Unique
Titles
Total
Products
Average Metascore
# Great
Metascore
Distribution
Points
1
Konami
7
11
77.4
0
270.7
2
Capcom
13
33
74.5
0
269.3
3
Warner Bros. Interactive
11
24
73.5
0
260.3
4
Paradox Interactive
12
12
73.7
0
252.3
5
505 Games
9
17
69.3
1
244.3
6
Atlus Co.
9
14
65.8
0
227.3
7
Tecmo Koei
10
15
66.5
0
213.1
8
Xseed Games
8
9
68.0
0
213.0
9
Deep Silver
11
22
58.1
0
196.2
10
Focus Home Interactive
8
16
60.1
0
177.7
11
Kalypso Media
8
10
52.5
0
138.7
Platform-by-platform averages
Finally, here are the top publishers for each console and for the PC. In these tables, publishers are simply ranked by their average Metascores for each platform; the green, yellow, and red dots indicate individual products (with green, yellow, or red Metascores). Publishers with five or more releases for the platform were eligible for inclusion. (Note that there weren't quite enough launch titles released last year to make it worthwhile to include the next-gen consoles.)
Highest Avg. Metascores Among Xbox 360 Publishers, 2013 Releases

|   | Publisher | Xbox 360 Titles | Average Metascore |
| --- | --- | --- | --- |
| 1 | Microsoft | | 77.0 |
| 2 | Take-Two Interactive | | 76.0 |
| 3 | Electronic Arts | | 73.7 |
| 4 | Capcom | | 73.1 |
| 5 | Ubisoft | | 72.8 |
Highest Avg. Metascores Among PlayStation 3 Publishers, 2013 Releases

|   | Publisher | PS3 Titles | Average Metascore |
| --- | --- | --- | --- |
| 1 | Take-Two Interactive | | 81.7 |
| 2 | Konami | | 78.0 |
| 3 | Ubisoft | | 76.4 |
| 4 | Electronic Arts | | 76.2 |
| 5 | Capcom | | 75.0 |
Highest Avg. Metascores Among PC Game Publishers, 2013 Releases

|   | Publisher | PC Titles | Average Metascore |
| --- | --- | --- | --- |
| 1 | Ubisoft | | 79.5 |
| 2 | Take-Two Interactive | | 76.2 |
| 3 | Electronic Arts | | 75.5 |
| 4 | Paradox Interactive | | 73.7 |
| 5 | Warner Bros. Interactive | | 72.4 |
Highest Avg. Metascores Among Wii U Game Publishers, 2013 Releases

|   | Publisher | PC Titles | Average Metascore |
| --- | --- | --- | --- |
| 1 | Warner Bros. Interactive | | 76.4 |
| 2 | Ubisoft | | 73.6 |
| 3 | Nintendo | | 71.7 |