Updated 1/27 at 5:50p: Added Devolver Digital to the mid-size rankings
Comparing the 2014 releases of game publishers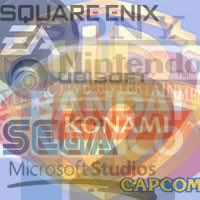 Which game publishers released the best games over the past year? In what has become an annual tradition, we have sifted through 12 months of data to determine the best and worst game publishers of the past year, based solely on the quality of their 2014 releases. Sales and user reviews do not factor into these rankings; only critic reviews (as captured by each game's Metascore) are used to evaluate performance.
Find previous game publisher rankings here:
2013 releases / 2012 / 2011 / 2010
(Looking for a list of 2014's highest- and lowest-scoring games? Find that here.)
Ranking of major publishers
Once again, we have split publishers into two separately ranked groups, based on the number of games they released during the last calendar year. Our first group consists of the largest publishers, who each issued 14 or more unique titles (with Metascores) during 2014. You'll notice that our cutoff has changed from previous years, when we had a minimum of 15 unique releases to qualify as a major publisher. The reason for the change was yet another decline in the number of games released by the major game companies—mainly due to the delay of so many planned 2014 releases into 2015.
We have ranked these publishers in order from best overall game quality to worst, using a formula based on four factors:
Average Metascore for all games released in 2014
% of scored products with good reviews (Metascore of at least

75

)
% of scored products with bad reviews (

49

or lower; in this case, a lower % is better)
Number of "great" titles (Metascore of

90

or higher, min. 7 reviews)
Note that the Metascore average (the first factor) counts slightly more than the other factors. (Detailed scoring information appears in a table below the rankings.) In addition, note that iOS games are not included in the figures below.
Here is how the major publishers stacked up based on the quality of their 2014 releases:
1. Nintendo

Previous year's rank: 4
Scored Releases - 2014 †
Unique Titles
34
Total Products
34
Average Metascore
76.5
Metascore Distribution
Shooting up three spots in our rankings to #1 among the large publishers, Nintendo is also the only one of the majors to finish the year with a "green" average Metascore—despite the fact that only 56% of its games received positive reviews from critics. (Basically, 2014 was not the most memorable of years in gaming history.) Nintendo's performance is even more impressive given the fact that it released more unique titles (34) than any other publisher in 2014. The Wii U and 3DS maker saw its Metascore average increase by 2.7 points in last year (compared to the previous year) even though it didn't have a single 2014 game score as highly as its 2013 leader, Super Mario 3D World. Nintendo was actually the only publisher last year with more than one game (with at least 7 reviews) to score in the 90+ range, with Super Smash Bros. for Wii U and Bayonetta 2 both hitting 91. In a reverse from 2013, the publisher's Wii U games scored more highly than its 3DS releases. The average for the former was an impressive 81.3 (for 12 Wii U releases), while its 22 3DS games averaged just 73.9.
2. Ubisoft

Previous year's rank: 2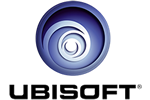 Scored Releases - 2014
Unique Titles
21
Total Products
54
Average Metascore
74.1
Metascore Distribution
Though Ubisoft's average Metascore declined by nearly a point compared to the year before, the Rayman publisher was able to hold onto its second-place ranking. Ubisoft was one of three major publishers last year to avoid releasing a single negatively reviewed game (though Shape Up, its attempt at a fitness game, came close). Ubisoft averaged 76.3 for its dozen PS4 titles, tops among all publishers with at least 5 releases for that console last year. Ubisoft's side-scrolling RPG Child of Light was also one of the highest-scoring new IPs to be released by any of the major publishers in 2014 (though the current-gen versions didn't score quite as highly as that PS3 version listed above).
3. Electronic Arts

Previous year's rank: 3
Scored Releases - 2014
Unique Titles
14
Total Products
29
Average Metascore
74.5
Metascore Distribution
Electronic Arts actually had a slightly higher average Metascore than #2 Ubisoft, but ranked one spot lower thanks to a slightly smaller percentage of positively reviewed releases as well as a lack of any 90+ games. Actually, there was a lack of games, period: EA released nine more titles (and over 20 more scored products) in 2013 than in 2014, though that reduction in quantity didn't necessarily produce the increase in quality that the company may have been expecting—EA's average Metascore was ever so slightly lower for the year. The publisher's EA Sports-branded titles averaged a 71.1 in 2014, compared to a 77.3 for its non-sports releases. The latter group was highlighted both by a strong new Dragon Age installment and the brand-new IP Titanfall, though the latter scored a lot better with critics than with Metacritic's users, and it is unclear whether it was the huge financial hit EA was hoping for. One definite disappointment—at least from a quality standpoint—was The Sims 4, which turned out to be the lowest-scoring major game in The Sims series to date (scoring 16 points lower than The Sims 3).
4. Sony

Previous year's rank: 5
Scored Releases - 2014
Unique Titles
32
Total Products
41
Average Metascore
72.5
Metascore Distribution
By some measurements, Sony saw a slight improvement in game quality last year, moving up one spot in the rankings and seeing its average score edge up by 0.2 points. But just 39% of Sony's 2014 releases were positively reviewed by critics, compared to 47% in 2013. One problem may have been the publisher's Vita slate: Sony's 20 handheld games averaged just 69.9, and only 5 of them received positive reviews.
5. Square Enix

Previous year's rank: (not ranked)
Scored Releases - 2014
Unique Titles
15
Total Products
25
Average Metascore
71.7
Metascore Distribution
Square Enix saw its average Metascore decline by 9 points last year—easily the biggest drop among the majors, though it also more than doubled the number of unique titles it released in 2014 compared to the prior year. (Square Enix actually didn't qualify for our rankings a year ago, releasing too few games in 2013 to count even as a mid-size publisher.) Most of that expanded release slate still belonged to the Final Fantasy or Tomb Raider franchises, and Square Enix was alone among the majors not to introduce a decently reviewed new IP last year.
6. Microsoft

Previous year's rank: 6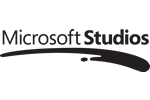 Scored Releases - 2014
Unique Titles
21
Total Products
23
Average Metascore
68.9
Metascore Distribution
While Microsoft didn't drop in our rankings, the Xbox/PC publisher can't exactly claim that 2014 was a good year. The company's average Metascore declined by over 3 points, and a mere 30% of its products received positive reviews from critics—the lowest success rate for any of the major publishers. It was also the second straight year that Microsoft failed to achieve a 90 or higher for any of its releases (after doing so in each of the three previous years). The company's Xbox One offerings were slightly better than its releases for other platforms, with a Metascore average of 69.6 for games on the new console (vs. 68.7 on PC and 66.8 on the 360).
7. Bandai Namco Games

(including D3 Publisher)
Previous year's rank: 9
Scored Releases - 2014
Unique Titles
29
Total Products
50
Average Metascore
68.0
Metascore Distribution
Believe it or not, seventh-ranked Bandai Namco Games (and, yes, the publisher's name is the inverse of what it was a year ago, though it will change yet again—to Bandai Namco Entertainment—in the spring) had the biggest year-to-year improvement of any publisher: an increase of 6.3 points vs. its 2013 average Metascore. Of course, since the company had such a poor 2013, that quality jump was only good enough to lift Bandai to 7th place among the major publishers in 2014. It probably doesn't help that virtually all of Bandai's console releases last year were for previous-generation hardware; the publisher's PC titles averaged a more respectable 76. And no major or mid-sized publisher released a game with worse reviews than robot fighter Tenkai Knights: Brave Battle.
8. Activision Blizzard

Previous year's rank: 8
Scored Releases - 2014
Unique Titles
17
Total Products
34
Average Metascore
67.1
Metascore Distribution
Activision Blizzard is a perennial presence near the bottom of our rankings, and the reason is always the same (and really quite simple): way too many terrible games. The publisher had eight different products receive negative reviews last year—that's both the largest quantity and highest percentage (24%) of bad games for any company listed on this page. In the company's defense, that's actually an improvement over the previous year, when it saw 39% of its releases score 49 or below. Activision also raised its average Metascore by nearly five points in 2014, while also increasing its percentage of titles receiving positive reviews to 44% (better than the publishers ranked at #6 and #7 above). And it even launched a fairly successful (at least in terms of revenues and publicity, if not in critical acclaim) new property in Destiny. Subtract the Activision portion of Activision Blizzard, and the picture looks far rosier: nine Blizzard Entertainment products averaged a stunning 85.5.
Recap: rankings at a glance
Here are the above rankings again in a more compact form, with the points displayed, for anyone wishing to see just how close a race it was:
Major Publisher Rankings, 2014 Releases
 
 
Metascore
Good Games
Bad Games
Great Games
 
 
Publisher
Avg.
Pts.
%
Pts.
%
Pts.
#
Pts.
Total Pts.
1
Nintendo
76.5
114.8
56%
55.9
3%
97.1
2
10
277.7
2
Ubisoft
74.1
111.1
54%
53.7
0%
100.0
1
5
269.8
3
Electronic Arts
74.5
111.7
52%
51.7
0%
100.0
0
0
263.4
4
Sony
72.5
108.7
39%
39.0
5%
95.1
1
5
247.9
5
Square Enix
71.7
107.6
44%
44.0
4%
96.0
0
0
247.6
6
Microsoft
68.9
103.4
30%
30.4
0%
100.0
0
0
233.8
7
Bandai Namco Games
68.0
102.0
34%
34.0
8%
92.0
1
5
233.0
8
Activision Blizzard
67.1
100.7
44%
44.1
24%
76.5
1
5
226.3
Ranking of mid-size publishers
Each of the "mid-size" publishers listed below released between 6-13 unique titles in 2014. (As with the major publishers, we have lowered the minimum cutoff by one compared to previous years. Publishers who released fewer than six games last year are not included in this report.) They are ranked according to the exact same methodology we used to rank the larger publishers above, earning points for average Metascore, % of releases that earn positive or negative reviews, and the total number of great games.
Note that the top-ranked major publisher after 2013, Take-Two Interactive, was demoted this year to the "mid-size" group as a result of releasing far fewer games in 2014 (just 7 unique titles compared to 16 in 2013). Five of the publishers below are new to our rankings since they did not release enough games in 2013 to qualify last year. One of those was episodic adventure king Telltale Games, which had the highest average Metascore for any publisher in 2014.
Mid-Size Publisher Rankings, 2014 Releases
 
Publisher
Unique
Titles
Total
Products
Avg. Metascore
(vs. 2013)
# Great
Metascore
Distribution
Points
1
Telltale Games
12
33
79.7

▲1.6

0
307.5
2
Paradox Interactive
7
7
77.7

▲4.0

0
288.0
3
Capcom
7
14
76.9

▲2.3

0
286.7
4
Take-Two Interactive
7
17
75.7

▼2.4

1
283.2
5
Sega
10
13
73.1

▲3.6

0
271.2
6
Zen Studios
6
9
74.8
n/a
0
267.8
7
Devolver Digital
7
10
76.0
n/a
0
264.0
8
Konami
6
13
71.5

▼5.9

0
261.1
9
Slitherine
6
6
71.4
n/a
0
240.4
10
NIS America
10
11
65.7
n/a
0
225.8
11
Warner Bros. Interactive
9
23
70.7

▼2.8

0
223.5
12
Koei Tecmo
10
19
68.0

▲1.5

0
217.8
13
Atlus Co.
8
13
67.7

▲1.8

0
216.9
14
505 Games
6
11
64.1

▼5.2

0
214.4
15
Aksys Games
6
6
62.8

▼13.6

0
210.8
16
Deep Silver
10
19
62.5

▲4.5

0
204.3
17
Focus Home Interactive
10
16
64.4

▲4.3

0
202.9
Platform-by-platform averages
Finally, here are the top publishers for each console and for the PC. In these tables, publishers are simply ranked by their average Metascores for each platform; the green, yellow, and red dots indicate individual products (with green, yellow, or red Metascores). Publishers with five or more releases for the platform were eligible for inclusion. (Note that there weren't quite enough launch titles released last year to make it worthwhile to include the next-gen consoles.)
Highest Avg. Metascores Among Xbox One Publishers, 2014 Releases

|   | Publisher | Xbox One Titles | Average Metascore |
| --- | --- | --- | --- |
| 1 | Ubisoft | | 73.8 |
| 2 | Electronic Arts | | 72.7 |
| 3 | Square Enix | | 70.8 |
| 4 | Microsoft | | 69.6 |
| 5 | Activision Blizzard | | 67.0 |
Highest Avg. Metascores Among PlayStation 4 Publishers, 2014 Releases

|   | Publisher | PS4 Titles | Average Metascore |
| --- | --- | --- | --- |
| 1 | Ubisoft | | 76.3 |
| 2 | Zen Studios | | 76.1 |
| 3 | Sony | | 75.4 |
| 4 | Square Enix | | 74.6 |
| 5 | Electronic Arts | | 73.5 |
Highest Avg. Metascores Among PC Game Publishers, 2014 Releases

|   | Publisher | PC Titles | Average Metascore |
| --- | --- | --- | --- |
| 1 | Sega | | 81.2 |
| 2 | Telltale Games | | 79.5 |
| 3 | Electronic Arts | | 79.0 |
| 4 | Paradox Interactive | | 77.7 |
| 5 | Bandai Namco Games | | 76.0 |
View our previous Game Publisher Rankings:
2014 (for games released in 2013) / 2013 / 2012 / 2011
More of our best of 2014 coverage:
Best Games of 2014