Comparing the 2016 releases of game publishers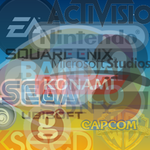 Which game publishers released the best games last year? For the seventh straight year, we have sifted through 12 months of data to determine the best and worst game publishers of the year, based solely on the quality of their 2016 releases. Sales and user reviews do not factor into these rankings; only critic reviews (as captured by each game's Metascore) are used to evaluate performance.
Ranking of major publishers
We divided publishers into two separately ranked groups, based on the number of games they released during the last calendar year. Our first group consists of the largest companies, who each published 12 or more unique titles (with Metascores) during 2016. (The cutoff was formerly 14 or more unique titles, but we reduced it this year due to an industry-wide decline in the number of games published by most companies.) The remaining "mid-size" publishers, detailed further down the page, each released between 6-11 unique titles last year. Publishers with 5 or fewer unique titles are excluded.
We have ranked these publishers in order from best overall game quality to worst, using a formula based on four factors:
Average Metascore for all games released in 2016
% of scored products with good reviews (Metascore of at least

75

)
% of scored products with bad reviews (

49

or lower; in this case, a lower % is better)
Number of "great" titles (Metascore of

90

or higher, min. 7 reviews)
Note that the Metascore average (the first factor) counts slightly more than the other factors. (Detailed scoring information appears in a table below the rankings.) In addition, note that iOS games are not included in the figures below.
Here is how the major publishers stacked up based on the quality of their 2016 releases:
1. Electronic Arts

Previous year's rank: 7
Scored Releases - 2016
Unique Titles
13
Total Products
28
Average Metascore
79.7
▲ 7.8
Metascore Distribution
Best Overall Release
Titanfall 2 (PS4)
89
Best New IP *
Unravel (PC)
81
Worst Overall Release
Need for Speed (PC)
68
Metacritic Users' Favorite **
4 products (incl. Battlefield 1, Titanfall 2, and Unravel) tied with ...
8.4
Yes, the publisher that gamers love to hate had a pretty great 2016, leading all companies with an average Metascore of just shy of 80. The 35-year-old EA saw an impressive 79% of its releases receive positive reviews from critics, also tops among all publishers. That's an impressive turnaround from the previous year, when just one-third of the company's releases had green Metascores. EA Sports-branded games averaged nearly 81 (with every release receiving positive reviews), while the publisher's non-sports games averaged just over 79. None of EA's games hit the 90 mark, but several came close, including a Titanfall sequel and its WWI-era Battlefield entry Battlefield 1, which also had the best launch of any game in the series to date.
2. Square Enix

Previous year's rank: n/a
Scored Releases - 2016
Unique Titles
29
Total Products
49
Average Metascore
77.1
▼ 0.2
Metascore Distribution
Square Enix was our #5 mid-size publisher in last year's rankings, but jumped up to the majors this year by greatly increasing its quantity of titles released (by 17). Impressively, it did so without sacrificing quality; in fact, Square Enix actually had a higher percentage of products receiving positive reviews than it did a year ago. And the publisher's newish indie games initiative, Square Enix Collective, got off to a strong start by releasing a pair of positively reviewed titles in Portal-inspired puzzler The Turing Test and point-and-click adventure Goetia.
3. Nintendo

Previous year's rank: 6
Scored Releases - 2016
Unique Titles
30
Total Products
31
Average Metascore
76.5
▲ 4.8
Metascore Distribution
Despite the fact that its Wii U console spent the year fading into irrelevance, Nintendo had more unique titles than any other publisher and managed to improve the overall quality of its releases—mainly by sticking to its handheld device. Nintendo's 3DS games averaged two points higher than its Wii U releases (which numbered just 7 on the year, led by remake The Legend of Zelda: Twilight Princess HD). The coming year, of course, should be more interesting, with Nintendo launching its new Switch console next month.
4. Sony

Previous year's rank: 3
Scored Releases - 2016
Unique Titles
23
Total Products
23
Average Metascore
70.9
▼ 3.6
Metascore Distribution
Unlike Nintendo, Sony has abandoned its handheld hardware, opting not to publish any games for the Vita in 2016. All 23 of its scored releases were PS4 titles, led by our overall 2016 game of the year, Uncharted 4: A Thief's End. Despite that game's impressive score, Sony saw its Metascore average drop by over three points over the past year, while its percentage of games receiving positive reviews fell from 54% to 43%. One reason for the decline appears to be a variety of unimpressive software for the PlayStation's new VR headset, with VR titles accounting for nine of Sony's 14 lowest-scoring releases in 2016.
5. XSEED Games (Marvelous USA)

Previous year's rank: n/a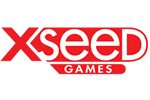 Scored Releases - 2016
Unique Titles
12
Total Products
19
Average Metascore
71.5
▲ 0.1
Metascore Distribution
Jumping up to the major group this year, XSEED saw its Metascore average remain about the same despite a drop in its percentage of releases that received positive reviews from critics (which fell from 54% a year ago to just 37% this year).
6. Capcom

Previous year's rank: n/a
Scored Releases - 2016
Unique Titles
14
Total Products
22
Average Metascore
71.0
▼ 5.9
Metascore Distribution
After several years in our mid-size publishers group, the 37-year-old Japanese company returned to the majors this year by increasing the number of titles released. But 2016 was not a great year for Capcom, which saw its Metascore average fall by nearly six points. The reason? Quite a few lackluster Resident Evil (re)releases. All eight of its lowest-scoring games last year were part of the Resident Evil franchise; subtract all RE products, and Capcom's average score rises to a very good 78. (That problem seems like it has been corrected heading into 2017, as Capcom's new Resident Evil game is receiving strong marks from critics.) But Capcom also shied away from major releases last year (one reason, perhaps, that sales declined), and failed to release any new properties.
7. Activision Blizzard

Previous year's rank: 4
Scored Releases - 2016
Unique Titles
16
Total Products
29
Average Metascore
71.0
▼ 1.0
Metascore Distribution
Despite the introduction of its hit new multiplayer shooter Overwatch, Activision Blizzard experienced an unimpressive 2016, with only 45% of its products winning critic approval (compared to 54% the prior year). But get rid of the lousy movie tie-ins Ghostbusters and Teenage Mutant Ninja Turtles: Mutants in Manhattan and Activision's average jumps up to nearly 79. The average for Blizzard-branded releases, by the way, is just under 85 (for the second straight year).
8. Bandai Namco Entertainment

Previous year's rank: 8
Scored Releases - 2016
Unique Titles
21
Total Products
36
Average Metascore
70.8
▲ 1.3
Metascore Distribution
Despite modest improvements in average Metascore and in the percentage of products receiving positive reviews from critics (which rose from 31% to 39%), the venerable Japanese company once again finds itself near the bottom of our list. There's no one culprit to point to; merely a large number of mediocre releases and a lack of any notable new properties.
9. Telltale Games

Previous year's rank: 2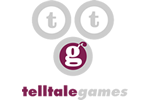 Scored Releases - 2016
Unique Titles
19
Total Products
49
Average Metascore
71.1
▼ 3.5
Metascore Distribution
Perhaps the novelty of episodic adventures based on your favorite pop culture franchises has worn off, as Telltale saw its average Metascore decline for the second straight year. (It was nearly 80 just two years ago.) Take out two third party titles (developed by an outside company) and Telltale's average increases a bit, to 72.5. But it's not a good sign that critics approved of just 31% of the company's 2016 releases (compared to 55% the previous year).
10. Ubisoft

Previous year's rank: 9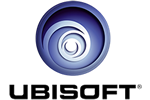 Scored Releases - 2016
Unique Titles
21
Total Products
45
Average Metascore
69.0
▼ 0.9
Metascore Distribution
Ubisoft finished dead last for the second consecutive year, thanks in large part to finishing 2016 with the lowest average Metascore of any major publisher. Only 29% of Ubisoft's releases scored positive reviews from critics—lowest among all major publishers, sure, but actually an improvement over the prior year, when Ubisoft's success rate was just 18%.
Recap: rankings at a glance
Here are the above rankings again in a more compact form, with the points displayed, for anyone wishing to see just how close a race it was:
Major Publisher Rankings, 2016 Releases
 
 
Metascore
Good Games
Bad Games
Great Games
 
 
Publisher
Avg.
Pts.
%
Pts.
%
Pts.
#
Pts.
Total Pts.
1
Electronic Arts
79.7
119.6
79%
78.6
0%
100.0
0
0.0
298.2
2
Square Enix
77.1
115.7
69%
69.4
0%
100.0
0
0.0
285.0
3
Nintendo
76.5
114.8
58%
58.1
0%
100.0
0
0.0
272.8
4
Sony
70.9
106.3
43%
43.5
0%
100.0
1
5.0
254.8
5
XSEED Games (Marvelous USA)
71.5
107.3
37%
36.8
0%
100.0
1
5.0
249.1
6
Capcom
71.0
106.5
50%
50.0
9%
90.9
0
0.0
247.4
7
Activision Blizzard
71.0
106.5
45%
44.8
14%
86.2
1
5.0
242.5
8
Bandai Namco Entertainment
70.8
106.3
39%
38.9
3%
97.2
0
0.0
242.4
9
Telltale Games
71.1
106.7
31%
30.6
4%
95.9
0
0.0
233.2
10
Ubisoft
69.0
103.5
29%
28.9
2%
97.8
0
0.0
230.1
Ranking of mid-size publishers
Each of the "mid-size" publishers listed below released between 6-11 unique titles in 2016. They are ranked according to the exact same methodology we used to rank the larger publishers above, earning points for average Metascore, % of releases that earn positive or negative reviews, and the total number of great games.
Mid-Size Publisher Rankings, 2016 Releases
 
Publisher
Total
Products
Unique Titles
Avg. Metascore
vs.
2015
Metascore
Distribution
Points
1
Paradox Interactive
7
7
77.7

▲0.8

288.0

Paradox shot up from #7 a year ago to the top slot in our mid-size rankings this year. The PC publisher's 2016 slate was led by Hearts of Iron IV and Tyranny, though it had only mixed critical success with a pair of expansions to its recent hit Cities: Skylines.

2
Sega
12
11
76.1

▼1.0

280.8

Our #1 major publisher a year ago dropped into the mid-size group this year by releasing three fewer unique titles. Sega's best 2016 release was Total War: WARHAMMER (PC).

3
Microsoft Game Studios
17
10
77.6

▼1.0

280.2

Racer Forza Horizon 3 was Microsoft's best Xbox One release, while Ori and the Blind Forest: Definitive Edition also scored big for both Xbox One and PC. But the company's new IP (including Cobalt, ReCore, and Quantum Break) met with mixed reviews at best.

4
Take-Two Interactive
21
10
77.2

▼0.5

273.2

Without any new Rockstar releases in 2016, it fell to 2K Games releases Civilization VI and XCOM 2 to lead the way for Take-Two. But 2K's attempt to launch a new franchise, Battleborn, fell flat with reviewers and gamers.

5
Warner Bros. Interactive
21
9
76.1

▲0.5

271.3

WBIE's 2016 slate was topped by PC release Dying Light: The Following - Enhanced Edition, but the company's otherwise strong average score was weighed down by a number of so-so LEGO-branded releases.

6
Bethesda Softworks
25
11
73.7

▼3.7

266.6

Our #1 mid-size publisher a year ago, Bethesda dropped a bit this year despite the presence of the well-received Dishonored 2. The blame can be placed on poor scores for a rather large number of Fallout 4 expansions.

7
Team17
14
7
72.6

▲6.9

266.0

The British game company improved the quality of its releases quite a bit in the past year, thanks to well-reviewed titles like Overcooked.

8
Degica
7
7
69.4
n/a
261.2

Japanese PC game publisher Degica didn't release enough titles to be ranked last year. Its 2016 slate was topped by OneShot.

9
Devolver Digital
13
10
74.0

▲0.5

257.2

Sony and PC publisher Devolver was the #5 ranked major publisher in our previous rankings, but released five fewer unique titles in 2016 than the year before. The company actually performed slightly better over the past year, led by Vita release Downwell.

10
Daedalic Entertainment
9
7
72.8

▲2.8

253.6
11
Curve Digital Entertainment
15
7
71.2

▼3.1

253.4
12
tinyBuild Games
14
10
70.9
n/a
249.2
13
NIS America
11
9
70.6

▲9.8

242.3
14
Aksys Games
14
11
69.5

▼1.5

240.0
15
505 Games
19
10
69.4
n/a
235.7
16
Gambitious Digital Ent.
8
6
71.4
n/a
232.1
17
Focus Home Interactive
12
8
67.3

▼1.1

225.9
18
Artifex Mundi
7
7
70.1
n/a
219.4
19
Koei Tecmo
12
9
67.5

▼2.0

217.8
20
10tons Entertainment
10
7
66.6
n/a
199.9
21
Idea Factory International
8
8
63.9

▼4.5

195.9
22
Deep Silver
15
6
61.3

▼6.5

185.3

Twin disappointments Mighty No. 9 and Homefront: The Revolution weighed down the German publisher's stats for 2016.

23
Digerati Distribution
10
6
61.4
n/a
172.0

A distributor of indie games, Digerati managed to release just one positively reviewed product (Letter Quest: Grimm's Journey Remastered) in 2016.
View our previous Game Publisher Rankings:
2016 (for games released in 2015) / 2015 / 2014 / 2013 / 2012 / 2011
More of our Best of 2016 coverage:
Best Games of 2016 | Worst Games of 2016