Comparing the 2018 releases of game publishers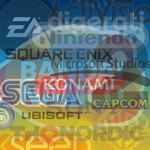 Which game publishers released the best games last year? For the ninth consecutive year, we sifted through 12 months of data to determine the best and worst game publishers of the year, based solely on the quality of their 2018 releases. Sales and user reviews do not factor into these rankings; only critic reviews (as captured by each game's Metascore) are used to evaluate performance.
Ranking of major publishers (12 or more releases)
We divided publishers into two separately ranked groups, based on the number of titles released during the previous calendar year. Our first group consists of the most active companies who each published 12 or more distinct titles (with Metascores) during 2018. The remaining "mid-size" publishers, detailed further down the page, each released between 5-11 distinct titles last year. Publishers with 4 or fewer distinct titles are excluded.
We have ranked these publishers in order from best overall game quality to worst, using a formula based on four factors:
Average Metascore for all games released in 2018
% of scored products with good reviews (Metascore of at least

75

)
% of scored products with bad reviews (

49

or lower; in this case, a lower % is better)
Number of "great" titles (Metascore of

90

or higher, min. 7 reviews)
Note that the Metascore average (the first factor) counts slightly more than the other factors. (Detailed scoring information appears in a table below the rankings.) In addition, note that iOS games are not included in the figures below.
Here are the details on how the major publishers stacked up based on the quality of their 2018 releases:
1. Capcom

Previous year's rank: 5
Scored Releases - 2018
Distinct Titles
14
Total Products
30
Average Metascore
79.3
▲ 2.8
Metascore Distribution
With most publishers merely moving up or down one spot, there are few significant changes compared to last year's rankings. But this is the major exception. Increasing its Metascore for the second straight year, the 40-year-old Japanese videogame company soared to the top of our annual rankings after placing 5th a year ago. Capcom received positive reviews from the gaming press for five out of every six products released in 2018—an 83.3% success rate that easily led our group of the largest publishers. The company received stellar reviews for its latest Monster Hunter title, which is now Capcom's best-selling game in history. (And the publisher's 2019 is also off to a great start.) One caveat: Many of the other high-scoring Capcom titles from 2018 were remasters and/or compilations of previously released games, and there were no new properties added to Capcom's lineup.
2. Sega

Previous year's rank: 3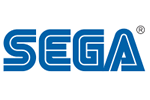 Scored Releases - 2018
Distinct Titles
30
Total Products
41
Average Metascore
78.5
▲ 3.0
Metascore Distribution
Sega landed in our top 3 for the third time in four years (with the exception coming in a year when Sega failed to release enough games to qualify for our "major" publishers group). That's especially impressive given that Sega released more distinct titles than all but one other publisher in 2018. Note that all of Sega's averages and totals include games published by Atlus, a recently acquired Sega subsidiary that (as of 2018) now shares top-level management with the parent company.
3. Electronic Arts

Previous year's rank: n/a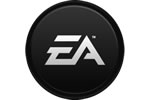 Scored Releases - 2018
Distinct Titles
12
Total Products
30
Average Metascore
77.5
▲ 4.3
Metascore Distribution
Best Overall Release
FIFA 19 (PS4)
83
Best New IP
A Way Out (XB1)
79
Worst Overall Release
Fe (XB1)
70
Metacritic Users' Favorite
A Way Out (PS4)
8.0
EA actually landed on our "mid-sized" publishers chart a year ago (a rarity for them) thanks to lower-than-normal 2017 output. But their 2018 lineup of games was both bigger and better. The company averaged 78.4 for its EA Sports titles and 76.8 for its other games, and there wasn't a bad release in either group. EA was also one of the rare major game companies to publish multiple new IPs in 2018, releasing a pair of titles under its new EA Originals label for games from small, independent developers. The results of that initiative were a bit mixed last year, however: A Way Out received positive reviews, but Fe failed to impress critics.
4. Nintendo

Previous year's rank: 2
Scored Releases - 2018
Distinct Titles
30
Total Products
31
Average Metascore
76.4
▼ 1.6
Metascore Distribution
Nintendo tied Sega for the largest number of titles released in 2018. (Square Enix had more total products, but fewer distinct titles.) While its ranking and average Metascore declined a bit compared to the prior year, Nintendo had two games scoring 90 or more in 2018: Super Smash Bros. Ultimate and Bayonetta 2, both for the Switch. Nintendo also launched two well-reviewed new IPs last year (including its new Nintendo Labo cardboard-to-game series), though the better of those (Octopath Traveler) was developed by Square Enix rather than in house.
5. Ubisoft

Previous year's rank: 6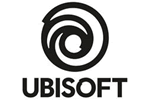 Scored Releases - 2018
Distinct Titles
25
Total Products
42
Average Metascore
73.7
▼ 1.8
Metascore Distribution
Though Ubisoft's average Metascore dropped out of the green range, the publisher's overall ranking actually rose by one place—mainly because several of its competitors experienced similar (or worse) drops in 2018. Ubisoft's highlights last year included new installments in the Assassin's Creed and Far Cry franchises, though critics were left unimpressed by the many expansions released for the latter. Another disappointment was racing game sequel The Crew 2, which failed to improve over its mediocre predecessor.
6. Sony

Previous year's rank: 7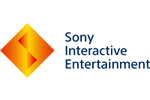 Scored Releases - 2018
Distinct Titles
20
Total Products
21
Average Metascore
71.8
▼ 3.1
Metascore Distribution
Sony may rank in the middle of the pack (again), but it places first in one category: most 90+ games released in 2018, with three (the stellar God of War reboot, the Shadow of the Colossus remake, and VR platformer Astro Bot: Rescue Mission). At the same time, unlike the five publishers ranking higher, Sony released a terrible game last year (and another, The Midnight Sanctuary nearly fell into the red score range). Note that Sony's averages and totals include games published by Unties, a label run by Sony Music Entertainment, in addition to those published directly by Sony Interactive Entertainment.
7. Square Enix

Previous year's rank: 8
Scored Releases - 2018
Distinct Titles
25
Total Products
52
Average Metascore
71.0
▼ 2.6
Metascore Distribution
Square Enix—which once again released more products overall than any other publisher—saw its average Metascore drop by over two points in 2018, thanks in no small part to a pair of lousy games: The Quiet Man, which quickly earned a reputation as one of 2018's biggest flops, and Fear Effect Sedna, a Fear Effect sequel which came from the company's indie game initiative, Square Enix Collective. But the Collective did score positive reviews for brand-new titles like Octahedron and Forgotton Anne. Note that we include games published by Taito (a Square Enix subsidiary) in all of Square Enix's totals and averages.
8. Bandai Namco Entertainment

Previous year's rank: 9
Scored Releases - 2018
Distinct Titles
25
Total Products
44
Average Metascore
71.8
▼ 1.2
Metascore Distribution
Bandai's totals include games branded under D3 Publisher, a subsidiary, and that group includes the Switch title Tennis, the lowest-scoring game released by a major publisher in 2018. But Bandai also had two negatively reviewed games released under its own name: New Gundam Breaker and One Piece: Grand Cruise. In all, only half of Bandai's games received positive reviews last year.
9. Digerati Distribution

Previous year's rank: n/a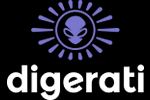 Scored Releases - 2018
Distinct Titles
13
Total Products
16
Average Metascore
69.9
▲ 4.7
Metascore Distribution
Digerati ranked 18th in our "mid-size" publishers group a year ago, and while it released more—and slightly better—games in 2018, the Austin, Texas-based company was unable to rank highly among its new "big"-company peers. The publisher released only a handful of decently reviewed titles, including the metroidvania game Omega Strike and arcade-style action sequel Bleed 2.
10. NIS America

Previous year's rank: 11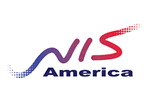 Scored Releases - 2018
Distinct Titles
17
Total Products
22
Average Metascore
69.5
▲ 1.3
Metascore Distribution
The American branch of Japan's Nippon Ichi Software once again landed very close to the bottom of our rankings, as it did a year ago, even though it managed to increase its average Metascore by more than a point. But NIS managed to avoid releasing any negatively reviewed games in 2018—a feat it could not accomplish in 2017.
11. Plug In Digital

Previous year's rank: n/a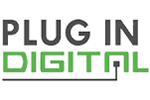 Scored Releases - 2018
Distinct Titles
15
Total Products
19
Average Metascore
69.4
▼ 5.9
Metascore Distribution
Last year, European distributor Plug In Digital (which also operates under the name Playdius) ranked 7th in our "mid-size" group, thanks to a solid average Metascore of 75.3. But an increase in quantity in 2018 came with a decrease in quality. Just five of Plug In's 2018 releases scored positive reviews from critics, and only one managed to eke out an 80.
12. Focus Home Interactive

Previous year's rank: n/a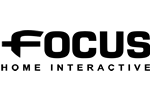 Scored Releases - 2018
Distinct Titles
14
Total Products
37
Average Metascore
69.8
▼ 0.5
Metascore Distribution
Only 22% of Focus Home Interactive's 2018 releases received positive reviews from critics. (Hint: That's not good.) And most of those good releases were actually installments of the same episodic game: The Council, released in five parts. (And even some of those weren't good; one episode scored as low as 58.) Focus is also the only major publisher not to receive at least one score of 80 or higher in 2018.
13. THQ Nordic

Previous year's rank: n/a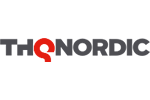 Scored Releases - 2018
Distinct Titles
26
Total Products
47
Average Metascore
64.4
▼ 3.8
Metascore Distribution
Only one publisher released more scored products than THQ Nordic in 2018 (we're including games published by THQ subsidiaries Deep Silver, HandyGames, Koch Media, and Ravenscourt here). Yet, out of those 47 products, only five received positive reviews from critics—that's a miserable 11% success rate, lowest among all major publishers by a large margin (and well below the publisher's already unimpressive 25% rate the year before).
Recap: rankings at a glance
Here are the above rankings again in a more compact form, with the points displayed, for anyone wishing to see just how close a race it was:
Major Publisher Rankings, 2018 Releases
 
 
Metascore
Good Games
Bad Games
Great Games
 
 
Publisher
Avg.
Pts.
%
Pts.
%
Pts.
#
Pts.
Total Pts.
1
Capcom
79.3
119.0
83%
83.3
0%
100.0
1
5.0
307.3
2
Sega
78.5
117.8
71%
70.7
0%
100.0
1
5.0
293.5
3
Electronic Arts
77.5
116.2
77%
76.7
0%
100.0
0
0.0
292.9
4
Nintendo
76.4
114.6
65%
64.5
0%
100.0
2
10.0
289.1
5
Ubisoft
73.7
110.5
52%
52.4
0%
100.0
0
0.0
262.9
6
Sony
71.8
107.6
43%
42.9
5%
95.2
3
15.0
260.7
7
Square Enix
71.0
106.5
52%
51.9
10%
90.4
1
5.0
253.8
8
Bandai Namco Games
71.8
107.7
50%
50.0
7%
93.2
0
0.0
250.9
9
Digerati Distribution
69.9
104.9
38%
37.5
0%
100.0
0
0.0
242.4
10
NIS America
69.5
104.2
36%
36.4
0%
100.0
0
0.0
240.6
11
Plug In Digital
69.4
104.1
26%
26.3
0%
100.0
0
0.0
230.4
12
Focus Home Interactive
69.8
104.7
22%
21.6
0%
100.0
0
0.0
226.3
13
THQ Nordic
64.4
96.6
11%
10.6
6%
93.6
0
0.0
200.8
Ranking of mid-size publishers (5-11 releases)
Each of the "mid-size" publishers listed below may in some cases actually be large companies, but all of them released just 5-11 distinct titles in 2018. (Note that in previous years the minimum cutoff was 6 titles, but we wanted to be a bit more inclusive this year.) They are ranked according to the exact same methodology we used to rank the larger publishers above, earning points for average Metascore, % of releases that earn positive or negative reviews, and the total number of great games.
Mid-Size Publisher Rankings, 2018 Releases
 
Publisher
Total
Products
Distinct
Titles
2018 Avg. Metascore
vs.
2017
Metascore
Distribution
Points
1
Activision Blizzard
19
10
77.4

▲1.7

284.5
Activision finished fourth in our major publisher rankings in last year's report. This year, the company dropped to our "mid-size" list as a result of publishing fewer titles in 2018, but the games that Activision did release were mostly good, most notably Destiny 2: Forsaken and Call of Duty: Black Ops 4. The former, however, comes from development studio Bungie, which this year is terminating its decade-long deal with Activision and taking the Destiny franchise with it.
2
Paradox Interactive
10
8
75.2

▼5.4

282.8
Though its average Metascore fell over five points compared to the previous year, Paradox finds itself ranked #2 for the second consecutive year (and in the top two for the third straight year). But Paradox had no stellar releases in 2018. The publisher's highest-scoring product, a Cities: Skylines expansion, scored just 79.
3
505 Games
7
5
74.1

▲4.8

282.6
The Italian publisher didn't release enough games to qualify for our rankings last year. The company's best 2018 release was the PS4 version of Laser League, though 505's overall average was brought down by its one truly terrible 2018 game, Underworld Ascendant.
4
Take-Two Interactive
18
9
77.0

▲4.2

281.6
Despite publishing 2018's best-reviewed game, Rockstar Games and 2K parent company Take-Two Interactive finished in just fourth place—though that's a major improvement over the company's ninth-place rank a year ago. Take Two's best 2018 release published under the 2K Games label was the Switch version of Civ 6, while another Switch release was the publisher's worst game of 2018.
5
Aksys Games
7
5
72.7

▲1.8

266.2
After landing in the middle of our mid-size publisher rankings a year ago, the Japanese game specialist shot up to #5 this year on the strength of titles like Death Mark.
6
Bethesda Softworks
12
6
71.4

▼8.6

265.4
7
Microsoft
9
6
76.6

▲4.7

264.4
Microsoft Game Studios had a strong average Metascore thanks to a few stellar releases (most notably, Forza Horizon 4), but was also weighed down a bit by disappointing reviews for State of Decay 2 and Sea of Thieves.
8
Devolver Digital
21
11
75.2

▼1.3

260.4
9
Team17
23
10
73.8

▼0.5

258.6
10
Arc System Works
10
6
69.2

▲15.9

253.9
While 2018 wasn't necessarily a banner year for Arc, the publisher did score the year's biggest improvement in average Metascore, boosting its figure by nearly 16 points compared to the average for its 2017 games. As a result, Arc shot up from 25th place to 10th.
11
Warner Bros. Interact.
20
9
73.3

▼0.4

249.9
12
Zen Studios
8
6
71.4

▼7.6

244.6
13
Curve Digital
12
7
72.4

▲3.8

242.0
14
Koei Tecmo Games
16
7
69.9

▲0.2

236.1
15
Adult Swim
7
6
70.2

▼0.9

233.9
16
Konami
11
5
69.5

▼7.6

231.6
17
Microïds
8
6
66.2

▲7.0

224.2
18
Milestone S.r.l
13
5
68.3
n/a
217.9
19
1C Entertainment
6
5
66.2
n/a
216.0
20
Headup Games
16
11
66.4

▼1.9

212.0
21
tinyBuild
12
11
66.0

▲3.3

207.3
22
Good Shepherd Ent.
13
8
65.4
n/a
205.8
23
Flyhigh Works
6
6
68.6

▼2.6

202.8
24
Wales Interactive
12
8
62.8

▲2.6

202.6
25
QubicGames
6
6
60.5
n/a
174.1
26
XSEED/Marvelous
12
11
60.1

▼12.9

173.4
27
Ratalaika Games
7
7
56.7

▲1.5

156.5
Our lowest-ranked publisher of the year failed to release a single positively reviewed game in 2018. Ratalaika's "best release" was I Am the Hero, which scored just 68.
View our previous Game Publisher Rankings:
2018 (for games released in 2017) / 2017 / 2016 / 2015 / 2014 / 2013 / 2012 / 2011
More of our Best of 2018 coverage:
Best Games of 2018 | Worst Games of 2018