Comparing the 2019 releases of game publishers
Which game publishers released the best games last year? For the 10th consecutive year, we sifted through 12 months of data to determine the best and worst game publishers of the year, based solely on the quality of their 2019 releases. Sales and user reviews do not factor into these rankings; only critic reviews (as captured by each game's Metascore) are used to evaluate performance.
Our methodology
In past years, we divided publishers into two groups (bigger and less big) based on how many titles each one published. Because the cutoff was arbitrary, and publishers shifted from one group to another from year to year, we have decided to eliminate the groups this year and rank all publishers together in one big group. Publishers with 4 or fewer distinct titles* released last year are excluded.
We have ranked these publishers in order from best overall game quality to worst, using a points-based system based on four factors:
Average Metascore for all games released in 2019
150 possible points (awarded at 1.5 x the average Metascore)
% of scored products with good reviews (Metascore of at least

75

)
100 possible points (ex: 80% good = 80 points)
% of scored products with bad reviews (

49

or lower; in this case, a lower % is better)
100 possible points (ex: 20% bad = 80 points)
Number of "great" titles (Metascore of

90

or higher, min. 7 reviews)
Awarded as 5 bonus points for each distinct title with a 90+ score
Note that the Metascore average (the first factor) counts slightly more than the other factors. In addition, note that iOS games are not included in the figures below.
The rankings
Using the points system described above, this year's rankings are as follows:
Metacritic's #1 Publisher of the Year: 505 Games
Scored
Products
Distinct
Titles
Average
Metascore
Metascore
Distribution
"Great"
(90+)
Points
15
8
0
306.7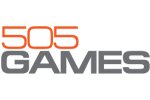 The Italian game company, which publishes third-party titles for every platform, had a strong 2019 thanks to a steady stream of positively reviewed games and few misfires. Though no 505 title scored higher than 85 last year, 87% (or all but two) of its products received positive reviews overall—tops among all publishers—led by the Remedy-developed award-winner Control and ArtPlay's Castlevania homage Bloodstained: Ritual of the Night. Upcoming 505 releases include the PC port of Death Stranding (due in June).
View our previous Game Publisher Rankings:
2019 (for games released in 2018) / 2018 / 2017 / 2016 / 2015 / 2014 / 2013 / 2012 / 2011