One suicide or act of violence is one too many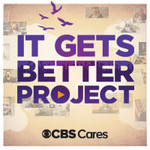 CBS employees recently came together from New York, San Francisco and Los Angeles to make a video for the It Gets Better Project. The project reaches out to bullied LGBT youth across the country to let them know they are not alone and that there is help available 24/7 on 1-866-4-U-TREVOR.
Watch the video now...