This month's top TV (and streaming) debuts
Below, our editors have selected the most interesting TV shows (including TV movies and specials) debuting this month, listed in order by premiere date.
Stranger Things

Drama | Season 3 debuts July 4 on Netflix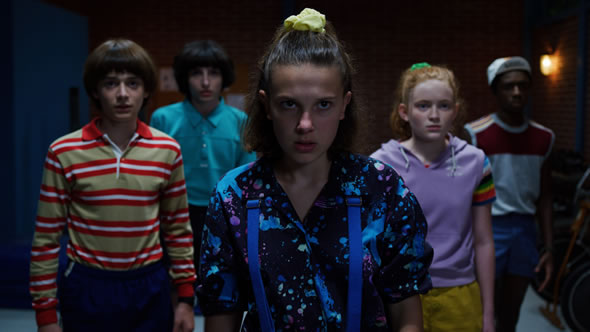 While Netflix rarely reveals viewership figures for its original programming, it's fair to say that across its first two seasons, Stranger Things has been one of the streaming service's biggest hits. Will the show's fans still be on board after a nearly two-year wait for this third season, which runs for just eight episodes? The new season moves ahead just one year (to 1985), and adds Cary Elwes, Jake Busey, and Maya Hawke (Little Women) to the cast—as well as what looks like a ferocious (and gooey) new supernatural foe. Expect references to Back to the Future and New Coke—with the latter even making a temporary return in real life to capitalize on the publicity.
Photo by Netflix
From the Earth to the Moon

Drama | Miniseries streams July 15 on HBO Now/HBO Go and airs July 20 on HBO2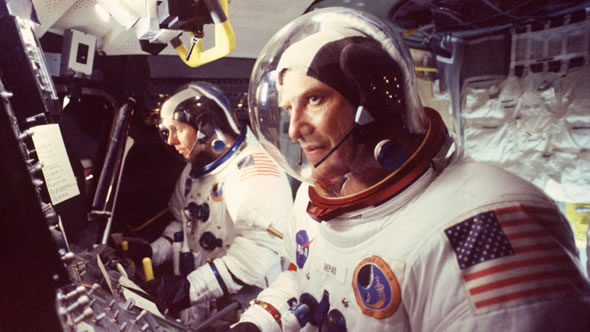 In honor of the 50th anniversary of the Apollo 11 moon landing this month, HBO is bringing back its acclaimed, Emmy-winning 1998 anthology miniseries chronicling America's space program in the 1960s and early '70s. When it first aired, the 12-part series—made in cooperation with NASA and produced, introduced, and directed (in part) by Tom Hanks—boasted the biggest production budget of any show in TV history. But Earth's once impressive special effects haven't aged as gracefully as the story, so HBO has commissioned new digital effects as part of an HD remaster of the entire series. In addition to Hanks, other directors include Graham Yost (who would later move on to Justified), David Frankel, Sally Field, Jonathan Mostow, and Frank Marshall, while the ensemble cast includes Mark Harmon, Bryan Cranston, Steve Zahn, Tim Daly, Kevin Pollak, Nick Searcy, Cary Elwes, Elizabeth Perkins, Chris Isaak, Stephen Root, Dave Foley, John Slattery, Ronny Cox, James Rebhorn, Al Franken, and Rita Wilson.
Photo by Anthony Neste/HBO
Frankenstein's Monster's Monster, Frankenstein

Comedy | Special debuts July 16 on Netflix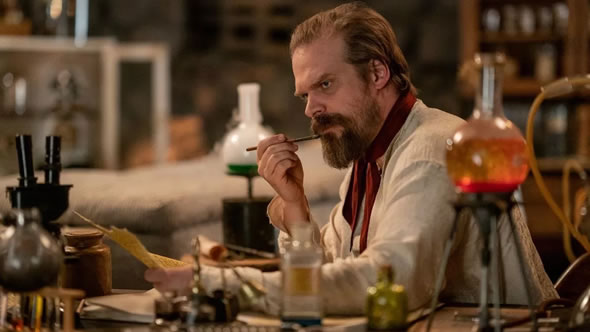 Stranger Things star David Harbour plays a version of himself as he uncovers family secrets when he comes across "lost" television footage of a disastrous production of his father's titular stage play in this mockumentary special from Kroll Show/Arrested Development writer John Levenstein. Kate Berlant and Alfred Molina also star.
Photo by Netflix
Pearson

Drama | Season 1 debuts July 17 at 10p on USA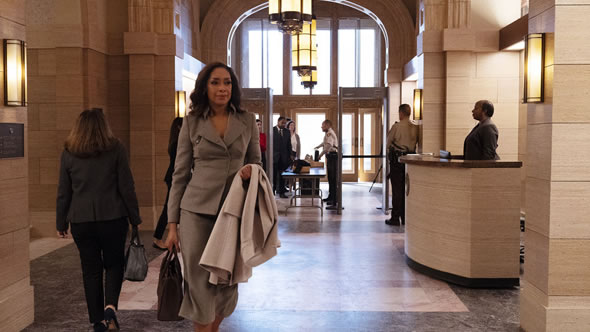 USA's long-running legal drama Suits might be heading into its final season (also launching on July 17), but there is a future for at least one of its characters. Gina Torres heads the cast of this spinoff series (which was set up in an April episode of the parent series) that finds her titular character becoming a fixer for the mayor of Chicago (Homeland's Morgan Spector) after being disbarred. At the moment, there are no plans for any other Suits cast members to appear on the new series, though producers haven't ruled out the idea of one or more guest appearances.
Photo by Isabella Vosmikova/USA Network
South Side

Comedy | Season 1 debuts July 24 at 10:30p on Comedy Central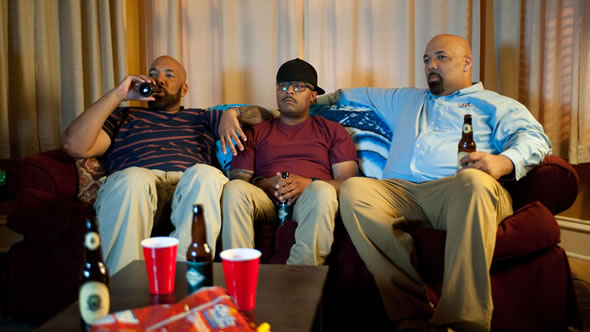 Comedy Central's latest scripted comedy series comes from Bashir Salahuddin and Diallo Riddle, who also star as a pair of recent community college graduates and would-be entrepreneurs in Chicago's South Side. Guests include Lil Rel Howery, Wilco's Jeff Tweedy, and Kel Mitchell.
Photo by Tim Hiatt
Another Life

Sci-fi/Drama | Season 1 debuts July 25 on Netflix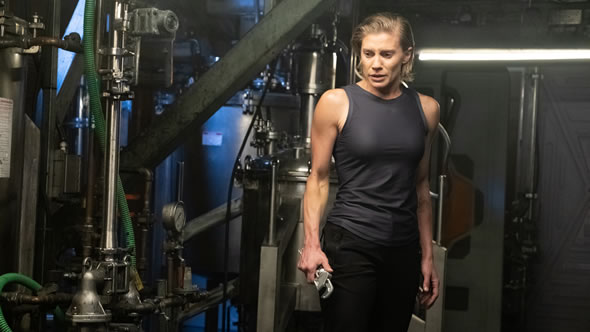 Battlestar Galactica's Katee Sackhoff returns to outer space as an astronaut on a dangerous mission in search of extraterrestrial intelligence after the discovery of an alien artifact in a new series from Killjoys writer Aaron Martin. Selma Blair, Justin Chatwin, Jessica Camacho, and Tyler Hoechlin also star in the 10-episode series.
Photo by James Dittiger
The Boys

Drama | Season 1 debuts July 26 on Prime Video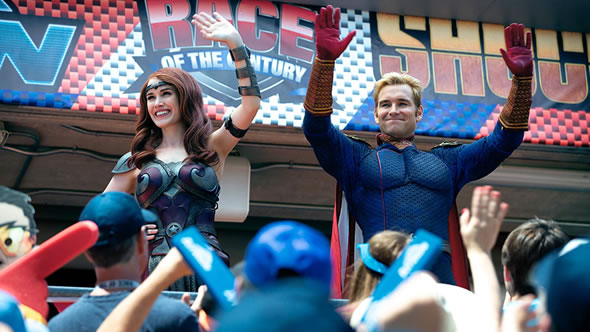 Producers Evan Goldberg and Seth Rogen bring another one of Preacher creator Garth Ennis' comic books to the small screen—this time, for Amazon. Supernatural's Eric Kripke serves as creator and showrunner for this eight-episode first season, which stars Karl Urban as Billy Butcher, the leader of a group of vigilantes who target corrupt superheroes. Elisabeth Shue, Chace Crawford, Jennifer Esposito, Antony Starr, Erin Moriarty, Dominique McElligott, and Jessie T. Usher fill out the cast, and Simon Pegg will also appear—though, oddly, not as the character who was originally drawn in the comics to look like him.
Photo by Jan Thijs
Orange Is the New Black

Comedy/Drama | Season 7 debuts July 26 on Netflix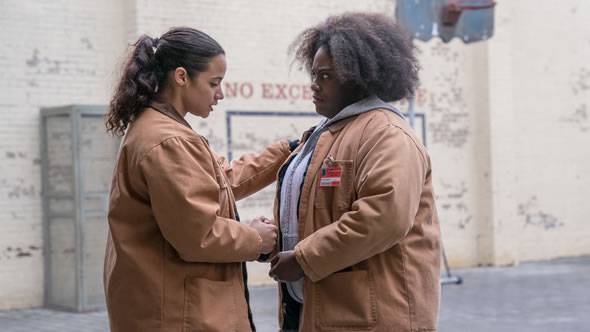 Netflix's fourth original series (following Lilyhammer, House of Cards, and Hemlock Grove) and its only live-action show to reach a 7th season, Orange Is the New Black will finally meet its end with these 13 episodes. As always, the new season brings changes—most notably, for Taylor Schilling's Piper, who must learn how to readjust to life outside prison.
Photo by Cara Howe
Veronica Mars

Drama | Season 4 debuts July 26 on Hulu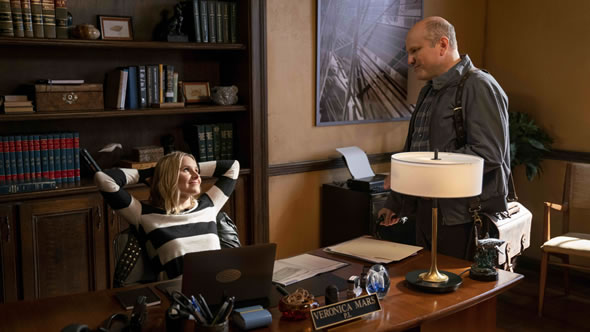 The beloved series, which ran from 2004-2007 on UPN and The CW, already received a Kickstarter-funded sequel film in 2014. Now, the series moves to Hulu for a brand-new season (set in the present day) that finds Veronica (Kristen Bell) caught in a new (and darker) murder mystery during spring break in Neptune. Much of the original cast returns in some capacity, including Enrico Colantoni, Ryan Hansen, Jason Dohring, Francis Capra, Percy Daggs, Max Greenfield, and Ken Marino, while new faces include Patton Oswalt, J.K. Simmons, Dawnn Lewis, Mary McDonnell, and Kirby Howell-Baptiste. The writing staff includes Lakers great Kareem Abdul-Jabbar. Need to catch up before all eight new episodes stream on the 26th? Hulu is now streaming the original three seasons (while the film is available on HBO Go/HBO Now).
Photo by Michael Desmond
Share

Drama | Movie debuts July 27 at 10p on HBO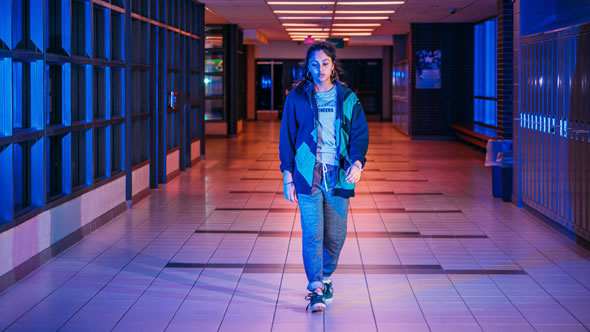 Pippa Bianco's feature debut earned strong reviews when it debuted at Sundance earlier this year, especially for the performance of star Rhianne Barreto as a high school girl who awakens after a night of partying she cannot remember to discover that her classmates are circulating a video of her being sexually assaulted while she was passed out.
Photo by Josh Johnson/HBO
Pennyworth

Drama | Season 1 debuts July 28 at 9p on Epix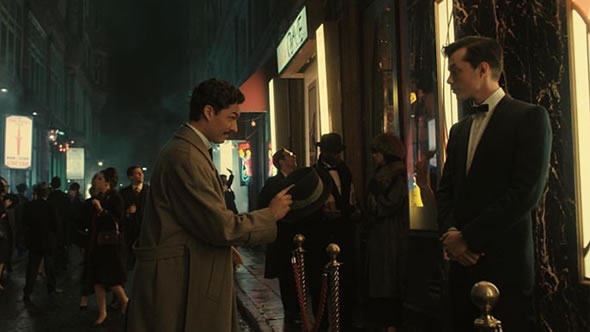 Interested in Batman's butler's origin story? Then you'll have to figure out if Epix is included in your cable package. (Also: Do you have cable?) This 10-episode, series (a prequel to Fox's Gotham) is set in an alternate version of 1960s London and follows former British SAS soldier Alfred Pennyworth (Jack Bannon) as he forms a security company with young billionaire Thomas Wayne (Ben Aldridge). The series comes from Gotham's Bruno Heller and Danny Cannon and also stars Paloma Faith, Jason Flemyng, and Polly Walker.
Photo by Epix
Lights Out With David Spade

Talk/Comedy | Season 1 debuts July 29 at 11:30p on Comedy Central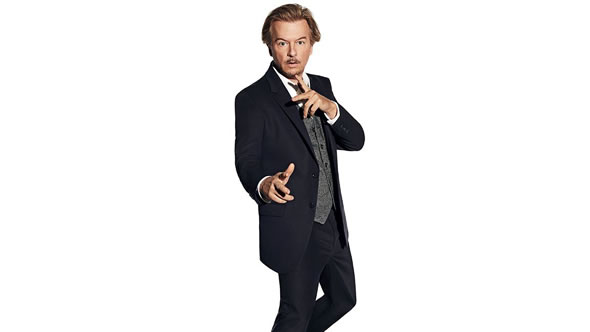 Since The Colbert Report ended in 2014, Comedy Central has tried to fill its post-Daily Show slot with talk shows from Larry Wilmore and Jordan Klepper (plus, for a time, the game show @midnight), with nothing sticking for long. Next up to take on the challenge: former SNL cast member David Spade. Though it will also follow The Daily Show four nights a week, the new series will find Spade recapping the latest pop culture news rather than offering yet another rehash of the day's political headlines. And he'll be joined by a rotating group of comedians and celebrities for a mix of sketches and pre-taped field segments.
Photo by Comedy Central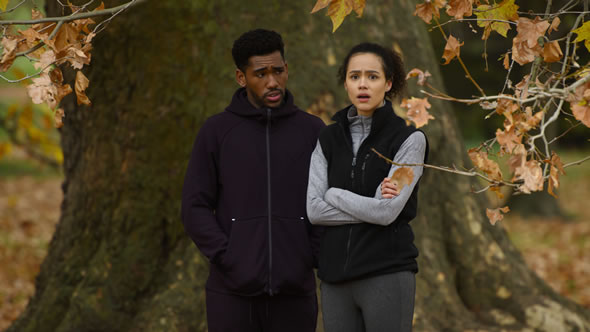 This 10-episode adaptation of the classic 1994 rom-com comes from Mindy Kaling and Matt Warburton (who worked with Kaling on The Mindy Project). Nathalie Emmanuel (replacing the originally cast Jessica Williams) heads a cast that also includes Brandon Mychal Smith, Rebecca Rittenhouse, and John Reynolds, while the original film's star Andie MacDowell will also appear (in a different role).
Photo by Jay Maidment/Hulu
Sherman's Showcase

Comedy/Music | Season 1 debuts July 31 at 10p on IFC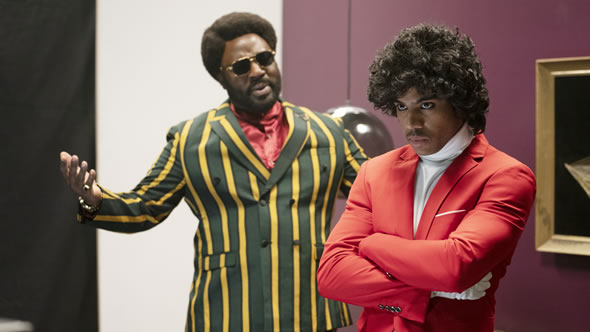 What fellow IFC comedy Documentary Now is to the documentary film medium, Sherman's Showcase is to the variety television series format. Each week brings new highlights from the 40-year history of a fictional variety show (inspired by the likes of Soul Train and In Living Color) hosted for its duration by Sherman McDaniel (played by Bashir Salahuddin, who co-created the series with Diallo Riddle—both are best known for their Jimmy Fallon segments "The History of Rap" and "Slow Jam the News" and are also the creators of this month's newcomer South Side, detailed above). Guests include Common, Tiffany Haddish, Quincy Jones, Morris Day, John Legend, and Mike Judge.
Photo by Michael Moriatis/IFC
More upcoming shows
Visit our TV Premiere Calendar for a complete, frequently updated listing of all upcoming TV debuts.
We also have guides to the best recent and upcoming streaming releases available on Amazon's Prime Video, HBO Go/HBO Now, Hulu, Netflix, and Starz.
Top recent theatrical releases streaming in July
Apollo 11

debuts July 20 on Hulu
Arctic debuts July 31 on Prime Video
The Brink debuts July 4 on Hulu
Capernaum debuts July 11 on the Starz App
First Man

debuts July 20 on HBO Go / HBO Now
Mary Poppins Returns debuts July 9 on Netflix
Never Grow Old debuts July 13 on Prime Video
Peterloo debuts July 3 on Prime Video
Sorry Angel debuts July 13 on Netflix
Stan & Ollie debuts July 11 on the Starz App
Thoroughbreds debuts July 5 on HBO Go / HBO Now
A Vigilante debuts July 27 on Prime Video
Widows

debuts July 27 on HBO Go / HBO Now
Woman at War

debuts July 4 on Hulu