Our comprehensive coverage of the TV network upfront presentations this week in New York kicks off with a look at NBC's plans for the 2016-17 season. We'll have additional reports for the other networks each day this week. See more upfronts coverage...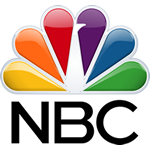 Highlights and notes
Despite presenting first among the five networks, NBC was the last to announce its full slate of new programs for next season. The network ordered 15 new shows in all (more than any other network): five comedies, seven dramas, and three reality series. Details on each of the newcomers can be found at the bottom of this page.
Only three of those new shows will actually debut this fall, with the vast majority held back until midseason. As a result, the once sitcom-heavy NBC will head into fall with just one hour of comedy (two shows) for the second straight year. This time, however, the comedies will at least air in the traditional Thursday at 8p timeslot.
Among the returning shows on the move is Blindspot, which moves to Wednesdays at 8p. Chicago Med moves to Thursdays at 9p, to avoid doubling up on the Chicago shows on any one night.
NBC will now split the NFL's Thursday Night Football package with CBS and the NFL Network, with NBC getting five late-season broadcasts beginning November 17th.
Returning comedy Superstore will get a boost when a new episode airs during NBC's Summer Olympics coverage in August.
Specials lined up for the fall include another live musical (Hairspray) and a sequel to last year's Dolly Parton movie called Dolly Parton's Christmas Coat of Many Colors: A Circle of Love. Coming in 2017 will be the network's first live drama special in ages: a new production of Aaron Sorkin's A Few Good Men.
Short seasons are in. As previously reported, the upcoming 6th season for Grimm will initially run for just 13 episodes (rather than the usual 22), though it could potentially be extended. Returning drama Shades of Blue will also have a 13-episode season in 2017, as will several of the network's newcomers.
The new Arnold Schwarzenegger-hosted version of Celebrity Apprentice should launch in January. The series will shift to Los Angeles and feature Warren Buffett, Tyra Banks, Jessica Alba, and Steve Ballmer as advisors.
The network did not make any mention of the untitled Graham Moore-Marc Forster pandemic drama (aka Patient Zero) it ordered last May, nor did it refer to previously ordered miniseries The Reaper (about a special ops sniper) or Dick Wolf reality series You the Jury. It is unclear when/if any of those programs will air.
Renewed and canceled
NBC made most of its (unsurprising) renew/cancel decisions last week (or earlier), with only a few scripted shows uncertain of their fates heading into this weekend. Of those, The Mysteries of Laura was canceled after two seasons, while The Carmichael Show is still awaiting a decision (expected Monday), with a short-season return looking fairly likely. UPDATE: The Carmichael Show has been renewed for a 13-episode 3rd season (and will be one of just two returning comedies for the network). NBC is also still undecided on whether to bring back The Biggest Loser for another season. You may also notice just how few scripted shows appear in the "Renewed" column below. (Even The CW has more.) That explains why NBC ordered more new shows for 2016-17 than any other network.
Scripted shows are in bold below.
Renewed
 
Canceled or Ended
 
Fate Uncertain
The Blacklist
Blindspot
The Carmichael Show
Caught on Camera w/ Nick Cannon
Celebrity Apprentice
Chicago Fire
Chicago Med
Chicago PD
Dateline NBC
Grimm
Hollywood Game Night
Law & Order: SVU
Little Big Shots
Running Wild with Bear Grylls
Shades of Blue
Superstore
The Voice

 
Best Time Ever w/ Neil Patrick Harris
Coach **
Crowded
Game of Silence
Heartbeat
Heroes Reborn
Mr. Robinson
The Mysteries of Laura
The Player
Telenovela
Truth Be Told
Undateable
Welcome to Sweden
You, Me and the Apocalypse †
 
America's Got Talent *
American Ninja Warrior *
Aquarius *
Better Late Than Never *
The Biggest Loser
Food Fighters
I Can Do That *
Last Comic Standing
Maya and Marty *
The Night Shift *
Spartan: Ultimate Team Challenge *
STRONG
The Wall *
NBC's 2016-17 primetime schedule
New programs are indicated in bold in the schedule below. All times are ET/PT unless otherwise indicated.
NBC Fall 2016 Schedule
 
8:00
8:30
9:00
9:30
10:00
10:30
SUN
Football Night in America (7:00p)
Sunday Night Football (8:20p) **
MON
The Voice
Timeless
TUE
The Voice
This Is Us
Chicago Fire
WED
Blindspot *
Law & Order: SVU
Chicago PD
THU
Superstore *†
The Good Place †
Chicago Med *†
The Blacklist *†
FRI
Caught on Camera with Nick Cannon
Grimm
Dateline
SAT
Dateline Saturday Night Mystery
Saturday Night Live encores
NBC's new shows at a glance
The 15 first-year series ordered for NBC's 2016-17 season are detailed below. Pilots that did not get picked up (probably because they don't include the word "Chicago" in the title) include Grand Junction (a comedy from Parks & Rec's Mike Schur and 30 Rock's Matt Hubbard), Dumb Prince (a comedy from Amy Poehler that would have starred Elizabeth Perkins and Kevin Nealon), Stockard Channing comedy Me & Mean Margaret, Craig Ferguson-starring game show/sitcom hybrid Time Crunch, soapy legal drama Miranda's Rights, Dick Wolf's Law & Order: True Crime (could the true crime fad be waning at last?), and an adaptation of the 1999 film Cruel Intentions that would have starred Sarah Michelle Gellar. The latter project may be retooled to debut as a summer series next year.
Better Late Than Never
REALITY
fall tbd
An adaptation of a Korean series, this reality show finds four celebrities (William Shatner, Henry Winkler, Terry Bradshaw, and George Foreman) traveling across Asia with no itinerary and no help, other than intentionally misleading guidance provided by comedian Jeff Dye. The series is expected to launch just after the Summer Olympics.
The Blacklist: Redemption
DRAMA
midseason tbd
This spinoff from hit drama The Blacklist is based on last week's episode of that series, which finds Ryan Eggold's Tom Keen joining up with Famke Janssen's (Taken, X-Men) Scottie Hargrave, who runs the covert mercenary organization Grey Matters. Edi Gathegi (who plays Matias Solomon) will also move over from The Blacklist to the spinoff, while Unforgettable's Tawny Cypress will join Redemption as a regular.
Chicago Justice
DRAMA
Sundays tbd (beginning in January)
Dick Wolf's Chicago empire expands to a fourth series, this one also based on a backdoor pilot airing last week as an episode of Chicago P.D. Philip Winchester (Strike Back) stars in this drama about state prosecutors alongside Carl Weathers, Nazneen Contractor (Heroes Reborn), and Joelle Carter (Justified).
Emerald City
DRAMA
midseason tbd
Keen readers may remember this one from last year's NBC preview ... and the year before that, too. If you are unfamiliar with the long-gestating project, know that the title suggests what that picture to the right does not: Emerald City is based on The Wizard of Oz. Of course, this is a much darker, more-adult Oz. For one thing, Dorothy (True Detective's Adria Arjona) is no longer a child; she's 20 years old, and even her canine companion has been upgraded to fierce police dog. Also on board are Joely Richardson as Glinda and Vincent D'Onofrio as the Wizard of Oz. Together, they find themselves in a land of "competing kingdoms, lethal warriors, dark magic and a bloody battle for supremacy"—in other words, the network is going for more of a Game of Thrones vibe. Tarsem Singh (The Cell, Mirror Mirror) will direct all 10 episodes, so expect something gorgeous, over-the-top, and confusing.
First Dates
REALITY
midseason tbd
This Ellen DeGeneres-produced dating series (adapted from a UK format) provides viewers with a look at multiple first dates happening simultaneously at a Chicago restaurant. Drew Barrymore narrates.
The Good Place
COMEDY
Thursdays at 8:30p
Ordered straight to series without a pilot, The Good Place is one of a pair of promising new comedies set for NBC next season. The 13-episode series comes from Parks and Recreation creator Mike Schur and, like his previous show, features a smart, complex, female lead character. Kristen Bell (who will also remain on House of Lies) stars as a New Jersey woman who attempts to change her life for the better, if she could only figure out what exactly it means to be a good person. (Oh, and—minor detail—she's dead. Due to a bureaucratic mix-up, she finds herself in a much better afterlife than she deserves.) Ted Danson will aid her in her journey. The Martian screenwriter Drew Goddard directs the pilot.
Great News
COMEDY
midseason tbd
The other promising comedy on NBC's 2016-17 schedule comes from the 30 Rock and Unbreakable Kimmy Schmidt team of Tina Fey and Robert Carlock, along with Emmy-winning 30 Rock writer Tracey Wigfield. Created by the latter, Great News is not all that dissimilar from the format of 30 Rock, albeit set behind the scenes of a cable TV news program instead of a sketch comedy series. Here, the story centers on a producer played by Briga Heelan (Ground Floor, Undateable), who is chagrined to learn that her overbearing mother (Andrea Martin) has joined the station as an intern. Horatio Sanz, John Michael Higgins, Kimrie Lewis-Davis, and Adam Campbell also star.
Marlon
COMEDY
midseason tbd
The Marlon of the title is Marlon Wayans, and this family sitcom is loosely based upon his own life. Wayans plays an internet star and immature but loving father to two kids, sharing custody with his more-together ex-wife. Essence Atkins (Are We There Yet?) and Bresha Webb (Grey's Anatomy) also star.
Midnight, Texas
DRAMA
midseason tbd
Like True Blood, this supernatural drama is based on a book series by Charlaine Harris. The action takes place in a remote Texas town that serves as a haven for all kinds of unusual folk: witches, vampires, psychics, and the like. There, the assorted residents band together to fend off biker gangs and increasingly inquisitive cops. Niels Arden Oplev (The Girl with the Dragon Tattoo, last year's Mr. Robot pilot) directs and serves as a producer.
Powerless
COMEDY
midseason tbd
How can you make your network's new DC Comics series stand out amidst the glut of superhero shows on other networks? By turning it into a sitcom, of course. Vanessa Hudgens stars as an insurance adjuster who helps protect people against the unintended damage caused by crime-fighting superheroes (mostly of the fringe variety, though a major DC character could theoretically appear from time to time). The workplace comedy also stars Danny Pudi, Alan Tudyk, and Christina Kirk.
Taken
DRAMA
Mondays at 10p beginning in early 2017
Another series ordered without shooting a pilot is this adaptation of the Liam Neeson action film series of the same name. More accurately, the TV show serves as a prequel to the movies, centering on a young version of Neeson's Bryan Mills character (played here by Vikings' Clive Standen) as he goes about acquiring his particular set of skills. Jennifer Beals will play his CIA boss, while Gaius Charles (Friday Night Lights) co-stars as one of his fellow operatives. Homeland veteran Alexander Cary serves as showrunner, and the films' Luc Besson will also be on board as a producer.
This Is Us
DRAMA/COMEDY
Tuesdays at 9p
With his own ABC series Galavant canceled (and Grandfathered, on which he also served as a producer, getting similar treatment from Fox), Dan Fogelman moves on to an NBC dramedy series that had surprisingly strong buzz during the recent pilot season. This Is Us doesn't exactly have a story that jumps out on paper—it's an ensemble piece revolving around various people (some sharing the same birthday) whose lives intertwine in surprising ways—but it does have a cast led by Mandy Moore and Milo Ventimiglia, plus recent The People v. O.J. Simpson standout Sterling K. Brown. The series will also reunite Fogelman with directors John Requa and Glenn Ficarra, who first teamed on Crazy, Stupid, Love (which Fogelman wrote).
Timeless
DRAMA
Mondays at 10p
One of three time-travel shows set to debut next season on various networks (and that doesn't include the currently airing 12 Monkeys), Timeless comes from Eric Kripke (Supernatural, Revolution) and Shawn Ryan (The Shield, The Unit), and—for good measure—adds director Neil Marshall (The Descent, Game of Thrones) and some of the producers of The Blacklist. The action-adventure series actually involves dueling time machines: When a criminal (ER's Goran Visnjic) steals one with the goal of changing the past to destroy America as we know it, an unlikely trio of heroes (a scientist, a history professor, and a soldier) uses the machine's prototype to try to stop him. Matt Lanter (90210), Abigail Spencer (Rectify), Malcolm Barrett (Better Off Ted), and Paterson Joseph (Peep Show) also star. The plum timeslot (Monday nights after The Voice) suggests that NBC has high hopes for this one, though it also received only a half-season order (so that Taken can take over the same timeslot next year).
Trial & Error
COMEDY
midseason tbd
Sometimes, on paper, a show sounds like it's destined for premature cancellation. It also doesn't help matters when the network describes their "quirky" and "outrageous" comedy this way: "'Making a Murderer' can be funny!" (As we all know, the problem with the trendy true-crime genre is that it is way too serious.) The fish-out-of-water tale finds a big-city lawyer heading to a small town to defend an eccentric poetry professor (John Lithgow) against charges that he murdered his wife.
The Wall
GAME SHOW/REALITY
midseason tbd
Produced by the unlikely pair of Chris Hardwick and LeBron James (though, now that we think about it, they both are familiar with points), this competition series finds two-person teams competing for cash prizes, with the competition somehow involving trivia questions and what sounds like a 40-foot-tall version of The Price Is Right's Plinko game. Hardwick hosts.
More coverage of the 2016-17 upfront presentations ...