Updated 5/30 with newly announced revisions to the fall schedule grid.
Updated 5/20 with news about Trial & Error and 5/23 with news about Chicago Justice.
Our comprehensive coverage of the TV network upfront presentations this week in New York kicks off with a look at NBC's plans for the 2017-18 season. We'll have additional reports for the other networks each day this week. See more upfronts coverage...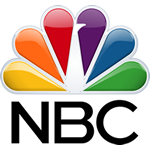 Highlights and notes
NBC ordered just eight new scripted series for next season, down from 12 a year ago. Details on each of the network's newcomers (including an additional four unscripted series) can be found at the bottom of the page.
One of those "newcomers" isn't even new. Rather, it is the previously announced return of 16-time Emmy-winner Will & Grace, which will anchor NBC's Thursday night comedy block this fall.
The other member of that Thursday comedy block, the returning Great News, will find producer Tina Fey appearing on screen next season in a still-to-be-determined guest role.
First-year hit This Is Us will also move to Thursday nights for its sophomore season as part of the network's push to reclaim that night as "Must-See TV."

On May 30, NBC changed its mind, and This Is Us will now remain in its Tuesday 9p slot. The network will eliminate its Tuesday comedies and instead go with a two-hour comedy block on Thursdays, with Will & Grace moving from 8p to 9p.

This Is Us has also landed the high-profile post-Super Bowl slot following NBC's broadcast of the game on February 4, 2018. However, the show will need to take a hiatus after just six episodes in the fall so that NBC can again air NFL games on Thursday nights. (It will return in January, and there may also be a special holiday episode in December.)
NFL football won't be the only sporting event causing interruptions to the network's schedule. NBC will also air the Winter Olympics during primetime beginning February 9th. (Expect many of the network's currently undated midseason newcomers to debut right after the winter games end in late February.)
NBC will have a second comedy block on Tuesday nights (as it does currently), which will be the new home to returning comedies Superstore and The Good Place.
As previously announced, Jennifer Lopez will produce and star in a new live musical production of Bye Bye Birdie this fall (likely in December). The network will also stage a live production of Jesus Christ Superstar on Easter Sunday.
The Voice will add Jennifer Hudson as a coach this fall, while Kelly Clarkson (who was reportedly being courted for ABC's revival of American Idol) will join the show for its spring season.
Renewed and canceled
With most of its announcements made earlier in the week, NBC's only remaining bubble shows headed into today were Chicago Justice and Trial & Error. Both are off the schedule for now, though NBC is still weighing their returns. On May 20th, NBC gave a late renewal order to Trial & Error, but on May 23rd, the network officially canceled Justice. (In addition, reality programs The Apprentice, Caught on Camera, First Dates, and S.T.R.O.N.G. and variety series Maya & Marty are presumed to be canceled, as they were omitted from NBC's renewal announcements.) Note that first-year drama Timeless was originally canceled on Wednesday, only for NBC to reverse its decision yesterday.
Scripted shows are in bold below.
Renewed
 
Canceled or Ended
 
Fate Uncertain
Better Late Than Never
The Blacklist
Blindspot
Chicago Fire
Chicago Med
Chicago PD
Dateline NBC
The Good Place
Great News
Law & Order: SVU
Little Big Shots
Shades of Blue
Superstore
Taken
This Is Us
Timeless
Trial & Error
The Voice
The Wall

 
The Apprentice **
Aquarius
The Blacklist: Redemption
Caught on Camera **
Chicago Justice
Emerald City
First Dates **
Grimm
Maya & Marty **
Powerless
S.T.R.O.N.G. **


 
America's Got Talent *
American Ninja Warrior *
The Carmichael Show *
Hollywood Game Night *
Little Big Shots: Forever Young *
Marlon *
Midnight, Texas *
The Night Shift *
Running Wild with Bear Grylls *
Spartan *
World of Dance *
NBC's 2017-18 primetime schedule
New programs are indicated in bold in the schedule below. All times are ET/PT unless otherwise indicated.
NBC Fall 2017 Schedule

REVISED MAY 30TH

 
8:00
8:30
9:00
9:30
10:00
10:30
SUN
Football Night in America (7:00p)
NBC's Sunday Night Football (8:20p) **
MON
The Voice
The Brave
TUE
The Voice
This Is Us
Law & Order True Crime: The Menendez Murders
WED
The Blacklist*
Law & Order: SVU
Chicago P.D.
THU
Superstore
The Good Place
Will & Grace
Great News*
Chicago Fire*
FRI
Blindspot*
Taken*
Dateline NBC
SAT
(reruns)
SNL reruns
NBC Tentative Late 2017/Early 2018 Schedule (following NFL season)
 
8:00
8:30
9:00
9:30
10:00
10:30
SUN
Little Big Shots
Ellen's Game of Games
Shades of Blue
MON
The Voice
The Brave
TUE
The Voice
This Is Us
Chicago Med*
WED
The Blacklist
Law & Order: SVU
Chicago P.D.
THU
Superstore
The Good Place
Will & Grace
Great News
Chicago Fire
FRI
Blindspot
Taken
Dateline NBC
SAT
(reruns)
SNL reruns
NBC's new shows at a glance
The 12 new(-ish) series ordered for NBC's 2017-18 season are detailed below. Pilots rejected by the network include Tina Fey's comedy The Sackett Sisters (which reportedly could still get picked up at a later date), the Bill Lawrence workplace comedy Spaced Out, and the gender-reversed What About Bob? adaptation What About Barb?.
A.P. Bio
COMEDY
tbd midseason
Rumors about Glenn Howerton's possible departure from It's Always Sunny in Philadelphia could grow stronger now that NBC has picked up this comedy in which he stars as a would-be philosophy professor who reluctantly takes a position as a high school biology teacher after a better gig falls through. Patton Oswalt plays his principal, while Lyric Lewis and Mary Sohn co-star. Seth Meyers and Lorne Michaels produce the series, which comes from former SNL writer Mike O'Brien.
The Awesome Show
REALITY
tbd midseason
Chris Hardwick's latest great job comes as the host and producer (along with Mark Burnett and the tech incubator Singularity University) of a reality series profiling technological and scientific innovators in Silicon Valley and beyond.
The Brave [fka For God and Country]
DRAMA
Mondays at 10p
This military procedural (from one of the producers of Showtime's Homeland) centers on an elite group of undercover Special Ops troops and the analysts at the Defense Intelligence Agency who lead them. Anne Heche and Mike Vogel star. The series comes from Dean Georgaris, a relative newcomer to TV who wrote the screenplay for the 2004 remake of The Manchurian Candidate as well as a Lara Croft movie.
Champions
COMEDY
tbd midseason
One of NBC's final pickups, Champions is the latest sitcom from the Mindy Project team of Mindy Kaling and Charlie Grandy. It centers on two brothers (Anders Holm of Workaholics and Andy Favreau of Aquarius) who share an apartment as well as an obsession with working out. Their lives are turned upside down when one brother's teenage son is dropped off on their doorstep by one of his high school flings (Kaling, in a recurring guest role). Faster than you can say "My Two Dads," they become a family.
Ellen's Game of Games
GAME SHOW
Sundays (starting midseason)
Ellen DeGeneres hosts this six-episode, hourlong game show that will feature expanded versions of the various party games featured during her daytime talk show.
Genius Junior
GAME SHOW
tbd midseason
Neil Patrick Harris hosts a new game show featuring "the smartest kids in America" (or, at least, the most telegenic).
Good Girls
DRAMA
tbd midseason
Faster than you can say "Thelma & Louise," three suburban moms decide to solve their money problems by robbing a local grocery store with toy guns. (Needless to say, it doesn't quite go according to plan.) Mae Whitman and Retta star, while the third major role (played by Kathleen Rose Perkins in the pilot) will be recast. Matthew Lillard and Reno Wilson co-star. The series comes from Scandal writer Jenna Banns.
The Handmade Project
REALITY COMPETITION
tbd midseason
Definitely not to be confused with The Handmaid's Tale, this six-episode series hosted by former Parks & Recreation stars Amy Poehler and Nick Offerman celebrates crafters and makers working in a variety of media. Think of this friendly, outdoors-set competition as The Great British Baking Show, but for woodworking and knitting.
Law & Order True Crime: The Menendez Murders
DRAMA Thursdays Tuesdays at 10p
Though Dick Wolf is likely losing one of his NBC procedurals (Chicago Justice, the sole member of the Chicago group of shows yet to get renewed), the network has given him a replacement hour, which finds the producer venturing into the (apparently) still-hot true crime genre. This eight-episode series examines one of the most sensational 1990s criminal cases not involving a former NFL player: the trial of brothers Lyle and Erik Menendez for the murders of their parents. Edie Falco heads the cast as defense attorney Leslie Abramson, while Law & Order vet Rene Balcer writes and serves as showrunner, and Lesli Linka Glatter (Mad Men, Twin Peaks) directs and produces. If ratings are good, consider this the first season in an ongoing anthology; if not, it's merely a miniseries.
Reverie
DRAMA
tbd midseason
The latest sci-fi-tinged thriller from Extant creator Mickey Fisher centers on a former hostage negotiator (Person of Interest's Sarah Shahi) who is enlisted to save people trapped in a highly advanced virtual reality world. Is this the kind of show where, "by saving others, she may actually have discovered a way to save herself?" Don't be silly; of course it is. Dennis Haysbert also stars, while the pilot is directed by Jaume Collet-Serra (The Shallows).
Rise
DRAMA/MUSICAL
tbd midseason
Parenthood and Friday Night Lights producer Jason Katims returns to NBC with an adaptation of Michael Sokolove's based-on-a-true-story book Drama High. Josh Radnor (How I Met Your Mother) stars as a teacher at a small town high school who takes over the school's failing drama department and mounts a big musical production. Rosie Perez and Auli'i Cravalho (Moana) also star in a series that is already earning comparisons to early Glee.
Will and Grace
COMEDY Thursdays at 8p 9p
It went off the air in 2006 after eight seasons, 184 episodes, and 83 Emmy nominations, but NBC's groundbreaking sitcom Will & Grace will return this fall following a well-received election-themed reunion video that circulated last fall. The core cast of Eric McCormack, Debra Messing, Sean Hayes and Megan Mullally will return—as will series creators Max Mutchnick and David Kohan and director James Burrows. Twelve episodes of the revival (which is set in the present day) have been ordered for this season, but NBC has already expressed interest in additional seasons.
More coverage of the 2017-18 upfront presentations ...