New trailers and updates for upcoming films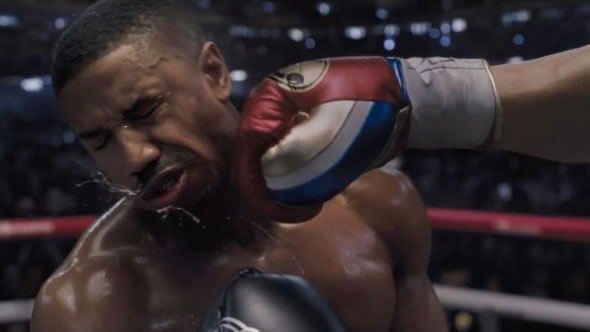 Creed 2, Rocky 8
The November 21 sequel to 2015's Creed—the highest-scoring release in the Rocky franchise—brings back a familiar foe from Rocky IV, Ivan Drago (Dolph Lundgren). His son, Viktor Drago (Florian Munteanu), will be Adonis's opponent this time around. Steven Caple Jr. (The Land) takes over directing duties from Ryan Coogler, but Creed II does bring back Sylvester Stallone as Rocky, Tessa Thompson as Bianca, and Phylicia Rashad as Mary Anne Creed.
Welcome to Marwen
Based on Jeff Malmberg's award-winning documentary Marwencol about the life and art of Mark Hogancamp, Welcome to Marwen stars Steve Carell as Hogancamp, the victim of a vicious attack who found a unique way for art to help him regain his life. Directed by Robert Zemeckis (Allied, The Walk), who wrote the screenplay with Caroline Thompson, the November 21 release also stars Leslie Mann, Janelle Monáe, Eiza González, and Diane Kruger.
Searching
Aneesh Chaganty's debut feature takes place entirely on computer screens as it follows a father's search for his missing 16-year-old daughter (Michele La). John Cho stars as David Kim, a concerned father who uses his daughter's laptop to aid in the investigation. Debra Messing plays the detective assigned to the case. Searching won the Audience Award in the NEXT section of this year's Sundance Film Festival, where it received excellent reviews. Look for it in theaters August 3rd.
Skate Kitchen
Following her Sundance-winning documentary The Wolfpack, Crystal Moselle's narrative debut documents a different group of New Yorkers: an all-girl skateboarding crew. Using actual skaters to lead the cast and focusing on Camille, an 18-year-old from Long Island (founding Skate Kitchen member Rachelle Vinberg) who finds freedom in the big city, Skate Kitchen earned excellent reviews when it premiered at Sundance earlier this year. Find it in theaters beginning August 10th.
Nobody's Fool
The latest from writer-director Tyler Perry stars Tiffany Haddish as Tanya. Just released from prison, Tanya reunites with her successful sister, Danica (Tika Sumpter of Southside with You). When Tanya finds out that Danica has been catfished by a mystery man, they set out to take revenge. Coming to theaters November 2nd, Nobody's Fool also stars Whoopi Goldberg, Amber Riley, Omari Hardwick, and Missi Pyle.
Three Coming to Netflix
The June 29 release Tau stars Maika Monroe (It Follows) as a woman trapped in a house run by an advanced artificial intelligence named Tau (voiced by Gary Oldman) that was built by a tech creep played by Ed Skrein. Federico D'Alessandro makes his feature directing debut from a script by Noga Landau.
Like Father stars Kristen Bell as workaholic who gets left at the altar and ends up on her Caribbean honeymoon with her estranged father (Kelsey Grammer). The two slowly reconcile over the course of the cruise. This August 3 release is the feature directorial debut of writer/actor Lauren Miller (For a Good Time Call) and also stars her husband, Seth Rogen.
To All the Boys I've Loved Before is an adaptation of Jenny Han's best-selling YA novel. Lana Condor stars as Lara Jean Song Covey, whose imaginary life becomes very real when her secret love letters fall into the hands of the five boys she's had a crush on. Susan Johnson (Carrie Pilby) directs this August 17 release from a script by Sofia Alvarez.
Short takes
Scotty and the Secret History of Hollywood chronicles the wild life of Scotty Bowers, who helped facilitate the varied sex lives of Hollywood stars. Matt Tyrnauer (Citizen Jane: Battle for the City) directs this July 27 release.
Coming to select theaters July 27th is the revenge drama Cocote from Dominican filmmaker Nelson Carlo De Los Santos Arias. Early reviews have been good.
Heading Home: The Tale of Team Israel tells the story of Israel's first national baseball team to compete in the World Baseball Classic. Find it in select theaters this August.
Kate Bosworth and Tyler Hoechlin star in the post-apocalyptic thriller The Domestics. Find it in theaters and on demand beginning June 29th.
News and notes