Updated Sunday 2/24 with additional expert picks. All predicted winners remain unchanged except for Costume Design, which is once again a toss-up between The Favourite and Black Panther.
This year's picks, in black and white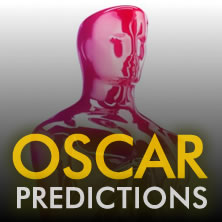 Could Roma make history as the first-ever foreign language film to take home the best picture Oscar? Experts, oddsmakers, and Metacritic users currently give Alfonso Cuarón's black-and-white period drama the edge.
The 91st Annual Academy Awards ceremony will air live on ABC on Sunday night at 8pm ET (5pm PT), with a rare no-host format (unless internet-fueled rumors of a surprise hosting appearance by Whoopi Goldberg prove to be true). If predictions hold, Roma will end the evening ahead of other contenders with four total Oscar wins (after leading all films with 10 nominations), while If Beale Street Could Talk, Bohemian Rhapsody, The Favourite and Vice could also win multiple Oscars.
Below, we have aggregated predictions from over 100 entertainment writers, critics, and awards experts (a list of names can be found at the bottom of the page), and compared them to the votes cast by nearly 5,500 Metacritic visitors who participated in our 10th annual Oscar poll. Also listed are the latest betting odds in each category as published at bet365 (as of February 21st).
Best picture and director
Despite recent reports of at least a few Academy voters not liking Roma all that much—and the Academy's general dislike of streaming services—Alfonso Cuarón's Netflix drama is the clear favorite to take home the top two awards. Most experts think that Green Book will get the best picture nod if Roma fails, and some also think that the Academy could finally give Spike Lee his first best director trophy. The latter scenario could be part of a trend this year of veteran talent receiving their first-ever Oscars; if you have both Glenn Close and Sam Elliott winning acting trophies in your pool, you may want to pencil in Lee's name as well.
Best Picture
Best Director
Acting
If you think that there has to be at least one upset in the four acting categories, it's hard to predict which of the four favorites will fall; all four have broad support from the experts. (And all four acting favorites did go on to win last year, so it is definitely possible to have an upset-free year.) Interestingly, more than one expert opted to go with Roma's Marina de Tavira as a surprise winner in the supporting actress category, thinking that she must have support from the Academy given that she did not receive nominations from any other organization. But she (and other non-favorites) would still seem to be a longshot.
Lead Actress
Lead Actor
Supporting Actress
Supporting Actor
Writing
As with the acting competitions, the two writing categories appear to be locked up, with The Favourite and BlacKkKlansman the clear favorites among all three groups. The experts are usually pretty good about predicting the screenplay categories, so this may not be the place to pencil in a surprise winner in your Oscar pool.
Original Screenplay
Betting Odds
Experts
Users


Deborah Davis and Tony McNamara
The Favourite
1:2
Deborah Davis and Tony McNamara
The Favourite
80%
Deborah Davis and Tony McNamara
The Favourite
38%
Nick Vallelonga, Brian Currie and Peter Farrelly
Green Book
9:4
Nick Vallelonga, Brian Currie and Peter Farrelly
Green Book
13%
Nick Vallelonga, Brian Currie and Peter Farrelly
Green Book
24%
Alfonso Cuarón
Roma
15:2
Alfonso Cuarón
Roma
4%
Alfonso Cuarón
Roma
23%
Adapted Screenplay
Other films and shorts
The animated feature category will be your easiest pick this year in your Oscar pool, and foreign-language is also a near-lock (though keep in mind that the Academy nominated Cold War for three Oscars, so there is definitely some love for that film among voters, and it is possible that the assumption that Roma will win best picture could encourage some voters to go in a different direction in the foreign film category). The documentary feature category—one that the experts got wrong last year—is a tighter race, as are two of the three short film categories (always among the toughest to predict).
Animated Feature
Documentary Feature
Foreign Language Film
Animated Short
Betting Odds
Experts
Users


Bao
2:9
Bao
91%
Bao
56%
Weekends
7:2
Weekends
4%
One Small Step
15%
 
 
Animal Behaviour
3%
Animal Behaviour
12%
Documentary Short
Betting Odds
Experts
Users



Period. End of Sentence.

4:5
Period. End of Sentence.
59%
End Game
30%
Black Sheep
6:5
Black Sheep
25%
Black Sheep
25%
End Game
5:1
End Game
12%
Lifeboat
18%
Live Action Short
Betting Odds
Experts
Users


Marguerite
8:11
Marguerite
65%
Mother
37%
Skin
5:2
Skin
19%
Marguerite
21%
Detainment
4:1
Detainment
7%
Skin
17%
Music
The original score category is one of the few where experts and users diverge, and there is definitely room for an upset winner here. But don't expect an upset in the original song competition, which has one of the most overwhelming favorites in recent memory.
Original Score
Original Song
Technical categories
The eight categories here are a mixed bag. Some—like cinematography and makeup/hairstyling—appear to be locked up. A few others are among this year's toughest races to predict, including the two sound categories, which this year are both tight races featuring nominees that utilize sound as a key plot device (A Quiet Place), or depict concert peformances (Bohemian Rhapsody, A Star Is Born), or had their exceptional sound design noted in multiple reviews (Roma). (And that doesn't even include First Man, the favorite in one of the two categories.) Note that costume design is now a coin flip; Black Panther, which once had a 14-point lead, is now in a dead heat with The Favourite.
Cinematography
Costume Design
Film Editing
Makeup & Hairstyling
Production Design
Sound Editing
Sound Mixing
Visual Effects
List of experts
The expert predictions compiled above come from the following sources (note that not every expert made picks in every category):
Check our site late Sunday night after the ceremony for the final results as we reveal which users and experts had the most accurate predictions. We'll also collect reviews of the broadcast from TV critics.