Metacritic's 11th Annual Oscar Prediction Poll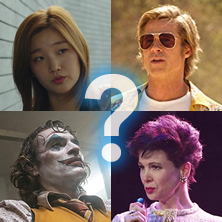 It's once again time to show off your movie awards savvy by predicting the winners of the 92nd Annual Academy Awards.
Last year, our users correctly predicted just 15 of the 24 categories, good for a rather pedestrian 62.5% success rate. But our panel of over 100 industry experts performed no better, also nailing just 15 of the 24 races. No individual person in either group had more than 19 correct picks.
Will either group do better this year? Do your part by submitting your Oscar predictions below. (If you need to brush up on this year's field, check out our guide to the 2020 Oscar nominations.) We'll tabulate your consensus picks (as well as those of the experts) in the week prior to the February 9 Oscar broadcast. Shortly after the broadcast, we'll reveal just how well everyone did.
Some rules and notes: You may vote only once. Voting will close at 3pm PST on Monday, February 3, 2020.
Voting is now closed. Results will be posted on this site on February 5, 2020.