Expert predictions updated on Sunday 3/4 at 10:34am. The best picture race is now a tie as Three Billboards has caught up to The Shape of Water with the experts. No other races have changed, though the documentary short race is much closer than it was previously.
The shape of the race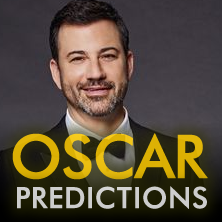 While there seems to be little drama in the four acting categories as we head into Oscar weekend, the best picture race appears to be wide open.
The 90th Annual Academy Awards ceremony will air live on ABC on Sunday night at 8pm ET (5pm PT), with Jimmy Kimmel returning as host and extra safeguards in place to prevent a repeat of last year's best picture announcement fiasco. If predictions hold, The Shape of Water will lead all films with four wins (to go with its year-leading 13 nominations)—but we all know that these ceremonies never go exactly as planned. Three Billboards Outside Ebbing, Missouri or even Dunkirk (which has the edge in several technical categories) could wind up with the most trophies by the end of Sunday evening.
Below, we have aggregated predictions from 95 entertainment writers, critics, and awards experts (a list of names can be found at the bottom of the page), and compared them to the votes cast by over 5,500 Metacritic visitors who participated in our 9th annual Oscar poll. Also listed are the latest betting odds in each category as published at Ladbrokes (as of March 1st).
Best picture and director
While Guillermo del Toro is the overwhelming favorite to take home his first best director trophy, his film is but one of three best picture contenders that appear to still be in the mix for the night's biggest prize. While Get Out may appear to have the worst chances of that trio (with Three Billboards and The Shape of Water trading off as the favorite), don't rule it out. As the only one of those three films without any negative baggage attached, Jordan Peele's much-praised film could sneak in for the win as the underdog, much like Moonlight (eventually) did last year.
Best Picture
Best Director
Acting
Unfortunately for any movie fans looking for some suspense during the Oscar broadcast, all four of the acting races appear to be set. There may be a little wiggle room in the supporting races, but it seems unlikely that we'll see any upsets.
Lead Actress
Lead Actor
Supporting Actress
Supporting Actor
Writing
While 89-year-old James Ivory is almost certain to get his first Oscar win in four tries, the original screenplay category is one of this year's more competitive races, as it includes all of the films still in the running for best picture.
Original Screenplay
Adapted Screenplay
Other films and shorts
Pixar's Coco apparently has the animated feature category locked up, but the documentary and (to a lesser extent) foreign film categories are a tougher call this year. If Faces Places wins in the latter category, director Agnes Varda will be this year's (and any year's) oldest Oscar recipient by at least a few days (edging out fellow 89-year-old James Ivory, the presumed adapted screenplay winner).
Note that the experts rarely get all three short film categories correct (and can sometimes botch all three picks), so you may want to wing it when filling out your office pool. That said, it looks like Dear Basketball, an animated adaptation of a Kobe Bryant poem (!), is headed for a win, as may be the exceptionally timely DeKalb Elementary, which follows a gunman as he enters a school.
Animated Feature
Documentary Feature
Foreign Language Film
Animated Short
Betting Odds
Experts
Users
Dear Basketball
4:11
Dear Basketball
71%
Dear Basketball
28%
Lou
3:1
Garden Party
11%
Lou
28%

Garden Party

8:1
Lou
11%
Negative Space
18%
Documentary Short
Betting Odds
Experts
Users
Edith + Eddie
2:5
Edith + Eddie
38%
Heroin(e)
34%

Heroin(e)

5:2
Heroin(e)
31%
3 tied with ...
18%

Heaven Is a Traffic Jam on the 405

8:1
Heaven Is a Traffic Jam on the 405
25%
 
 
Live Action Short
Betting Odds
Experts
Users
DeKalb Elementary
4:11
DeKalb Elementary
79%
The Silent Child
34%

The Silent Child

7:2
The Silent Child
8%
The Eleven O'Clock
22%

The Eleven O'Clock

6:1
My Nephew Emmett
8%
DeKalb Elementary
17%
Music
If you are looking for someone from the alternative or pop music worlds to pick up an Oscar on Sunday, you may be disappointed. Radiohead's Jonny Greenwood is an underdog (though not entirely out of the running) in the original score category, while the Academy is expected to pick a more traditional musical number in the song category rather than offerings from the likes of Sufjan Stevens or Mary J. Blige.
Original Score
Original Song
Technical categories
While Roger Deakins may seem the overwhelming favorite in the cinematography race, the hugely respected industry veteran has been nominated 13 times before and was denied the trophy every time. So consider that category still in play, though the only technical category that truly appears to be anything close to a toss-up is the visual effects race.
Cinematography
Costume Design
Film Editing
Makeup & Hairstyling
Production Design
Sound Editing
Sound Mixing
Visual Effects
List of experts
The expert predictions compiled above come from the following sources (note that not every expert made picks in every category):
Check our site Monday morning for the final results as we reveal which users and experts had the most accurate predictions. We'll also collect reviews of the broadcast from TV critics.