Updated Sunday 2/28 at 1:20p.
Oscars so predictable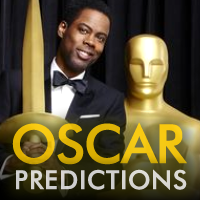 It should be just a bit easier to complete your Oscar pool this year. Almost all of the races heading into this weekend's Oscar ceremony appear to be settled, though you can usually count on one upset or two. If not, we could be in for a boring night on Sunday when Chris Rock hosts the 88th Annual Academy Awards ceremony, airing at 8:30pm ET (5:30pm PT) on ABC.
Below, we've aggregated predictions from nearly 70 entertainment writers, critics, and awards experts, and compared them to the votes cast by over 6,600 Metacritic visitors who voted in our 7th annual Oscar poll. Also listed are the latest betting odds in each category as published at Bet365 (as of Monday, February 22).
Best picture and director
The best picture race is actually one of the most competitive categories this year, despite the fact that it has a fairly clear favorite, with The Revenant the consensus pick of experts and Metacritic users in addition to oddsmakers. And that film's director, Alejandro G. Iñárritu, looks likely to score back-to-back wins in the director category, after winning for Birdman last year. (Iñárritu also produced both films, and co-wrote Birdman, which means he could wind up with a total of five Academy Award trophies in a two-year span).
Best Picture
Best Director
Acting
For the third straight year, all four acting categories appear to have certain winners well in advance of the Oscar ceremony. Not one expert dared to pick against Brie Larson and only one did so against Leonardo DiCaprio in the lead categories—both will be first-time winners if they follow through on expectations—and only a handful went against the consensus in the supporting categories.
Lead Actress
Betting Odds
Experts
Users
Brie Larson
Room
1:25
Brie Larson
Room
100%
Brie Larson
Room
67%
Saoirse Ronan
Brooklyn
12:1
 
 
Cate Blanchett
Carol
16%
Cate Blanchett
Carol
33:1
 
 
Jennifer Lawrence
Joy
8%
Jennifer Lawrence
Joy
33:1
 
 
Saoirse Ronan
Brooklyn
6%
Lead Actor
Supporting Actress
Supporting Actor
Writing
Again, there is little suspense here, with both screenplay categories featuring overwhelming favorites. And the two pairs of writers favored to win will become first-time Oscar winners if they do indeed take home the statuettes.
Original Screenplay
Adapted Screenplay
Other films and shorts
The animated, documentary, and foreign-language categories appear to have little suspense this year. That is in line with recent trends toward clear favorites in those three categories, though this year's races seem even more settled than usual. The short film categories, meanwhile, continue to be the races that will make or break your Oscar pool. (Even when there is a strong consensus in the short film categories, it is often wrong, though last year the experts got all three races correct.)
Animated Feature
Documentary Feature
Foreign Language Film
Animated Short
Betting Odds
Experts
Users
Sanjay's Super Team
8:11
Sanjay's Super Team
46%
World of Tomorrow
36%
World of Tomorrow
11:8
World of Tomorrow
32%
Sanjay's Super Team
22%
Bear Story
8:1
Bear Story
22%
Bear Story
19%
Documentary Short
Betting Odds
Experts
Users
Body Team 12
8:11
Body Team 12
47%
Last Day of Freedom
34%
Claude Lanzmann: Spectres of the Shoah
7:4
Claude Lanzmann: Spectres of the Shoah
31%
Body Team 12
25%
A Girl in the River:The Price of Forgiveness
10:1
A Girl in the River:The Price of Forgiveness
15%
A Girl in the River:The Price of Forgiveness
21%
Live Action Short
Betting Odds
Experts
Users
Ave Maria
8:15
Shok
37%
Ave Maria
27%
Shok
3:1
Ave Maria
36%
Day One
26%
Stutterer
7:1
Stutterer
17%
Everything Will Be Okay
20%
Music
Legendary film composer Ennio Morricone has never won an Oscar. That should change on Sunday, as he appears to be a sure thing to convert his sixth nomination into a trophy. The original song category also appears to have little suspense, with Diane Warren and Lady Gaga's composition for the college sexual assault documentary The Hunting Ground looking like the winner.
Original Score
Original Song
Technical categories
All three groups (oddsmakers, experts, users) are predicting a near-sweep of the technical categories by Mad Max: Fury Road (which could make that film the biggest winner on the night), though visual effects and costume design appear to be close races. One notable exception: Emmanuel Lubezki looks like a lock to take home an unprecedented third consecutive cinematography Oscar for his work on The Revenant.
Cinematography
Costume Design
Film Editing
Makeup & Hairstyling
Production Design
Sound Editing
Sound Mixing
Visual Effects
List of experts
The expert predictions compiled above come from the following sources (note that not every expert made picks in every category):
Thelma Adams, Gold Derby
Jason Bailey, Flavorwire
James Berardinelli, ReelViews
Richard Brody, The New Yorker
Kyle Buchanan, Vulture
Cara Buckley, The New York Times
Ty Burr, Boston Globe
Adam Chitwood, Collider
Clayton Davis, Awards Circuit
Edward Douglas, Coming Soon *
A.A. Dowd, A.V. Club
Gregory Ellwood, Awards Campaign
Joyce Eng, TV Guide *
Scott Feinberg, The Hollywood Reporter
Flood Magazine staff, Flood Magazine
Tim Gray, Variety *
Pete Hammond, Deadline
Ann Hornaday, Washington Post
Rob Hunter, Film School Rejects
Matthew Jacobs, Huffington Post *
Dave Karger, Fandango *
Tariq Khan, Fox News *
Tomris Laffly, Film School Rejects
Oliver Lyttelton, The Playlist
Scott Mantz, Access Hollywood *
Jack Mathews, Gold Derby
Sean P. Means, The Salt Lake Tribune
Stephanie Merry, Washington Post
Scott Meslow, The Week
Neil Miller, Film School Rejects
Michael Musto, Out.com *
Tom O'Neil, Gold Derby
Michael O'Sullivan, Washington Post
Mark Olsen, Los Angeles Times **
Christopher Orr, The Atlantic
Janice Page, Boston Globe
Steve Persall, Tampa Bay Times
Michael Phillips, Chicago Tribune
David Poland, Movie City News
Kevin Polowy, Yahoo Movies
Steve Pond, TheWrap
Mara Reinstein, Us Weekly
Christopher Rosen, Entertainment Weekly *
Joshua Rothkopf, TimeOut
Mike Sampson, ScreenCrush
Mike Scott, New Orleans Times-Picayune
Paul Sheehan, Gold Derby
Tom Shone, Intelligent Life (published on blog)
Keith Simanton, IMDb *
Piya Sinha-Roy, Reuters *
Matt Singer, ScreenCrush
Slant staff, Slant
Slashfilm staff consensus, Slashfilm
Nicole Sperling, Entertainment Weekly
Sasha Stone, Awards Daily *
Kristopher Tapley, Variety (In Contention)
Anne Thompson, Thompson on Hollywood
Brian Truitt, USA Today *
Todd VanDerWerff, Vox
Vanity Fair staff (Richard Lawson/Katey Rich/Michael Hogan), Vanity Fair
Adam B. Vary, BuzzFeed
Adnan Virk, ESPN *
Jeffrey Wells, Hollywood Elsewhere *
Glenn Whipp, Los Angeles Times
Erin Whitney, ScreenCrush
Susan Wloszczyna, RogerEbert.com *
Ben Zauzmer, The Hollywood Reporter
Check our site Monday morning for the final results as we reveal which users and experts had the most accurate predictions. We'll also collect reviews of the broadcast from TV critics.