Send in the clones?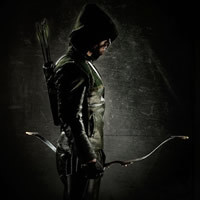 As we head into the heart of the annual television industry ritual known as pilot season, it seems as good a time as any to take a look at what the networks are considering for inclusion on their 2012-13 schedules. The good news is that not every one of these new shows is a mere clone of a series already on the air; some (well, a few) of them are actually a bit more original than that, and others at least have enough big names attached to suggest potential. Even sci-fi and comic fans might find something to like (Arrow, Powers, Defiance), though, as always, anyone who is particularly fond of dysfunctional families should have the widest range of programs to choose from.
Rather than list every single pilot going before cameras this month and next, we've compiled only those that sound the most intriguing (on paper, at least), or that feature noted talent in front of or behind the camera. We've left out shows that are still in preliminary development stages and haven't been given the go-ahead to shoot a pilot (with one or two exceptions, which are noted). Also omitted are the few shows that already have a series order; in other words, for everything below, there is no network commitment yet beyond shooting the one episode.
Don't forget to give us your take on each of these potential series. Use the thumbs up/thumbs down icons to vote on whether to keep or kill each show.
The comedies
1600 Penn

Key people: Stars Bill Pullman, Jenna Elfman, Brittany Snow, and Josh Gad (The Book of Mormon).
The pitch: Pullman (a newcomer to series television but no stranger to the role of Commander in Chief) stars as the President of the United States—with Elfman as his first lady—in a comedy about the dysfunctional first family and their life in the White House. The show was created by Gad along with former Obama speechwriter Jon Lovett.
All Talk

Key people: Director/star/producer Ben Stiller, creator/writer Jonathan Safran Foer (novels Extremely Loud & Incredibly Close, Everything Is Illuminated), star Alan Alda, producer Scott Rudin.
The pitch: If it goes through (casting other than Stiller isn't confirmed, and it hasn't quite advanced to pilot stage yet), this comedy about a Jewish family living in Washington, D.C. (based on Foer's own experiences growing up there) will mark Stiller's first regular TV role since his 1993 Fox show, and Alda's first since his career-making turn as the star of M*A*S*H.
American Judy

Key people: Creator/star Judy Greer (Arrested Development, Archer), star Ken Marino (Party Down, The State).
The pitch: Almost a gender-reversed Suburgatory, this fish-out-of-water sitcom finds city woman Greer trying to adapt to her new life in the suburbs as well as her new extended family (stepkids, mother-in-law, and husband's ex-wife) after getting married.
Animal Kingdom [comedy]

Key people: Stars Justin Kirk (Weeds) and Tyler Labine (Reaper), producers/directors Joe and Anthony Russo (Community, Arrested Development).
The pitch: Not to be confused with the critically acclaimed film Animal Kingdom (which is indeed being developed as a series for next season by Showtime and producer John Wells, though it is still in the early planning stages), this Animal Kingdom is a sitcom about a misanthropic veterinarian played by Kirk; consider it a funnier House, with animals. Note that Kirk will also continue on Weeds even if this gets picked up.
Counter Culture

Key people: Stars Doris Roberts (Everybody Loves Raymond), Margo Martindale (Justified), Kerri Kenney (Reno 911), and Luis Guzman (former Greendale Community College student); creator Stephnie Weir (MADtv).
The pitch: Emmy winners Roberts and Martindale head the cast of a sitcom about three sisters who run a diner together in West Texas. Presumably, none of them will want their grits to be kissed.
DILFs

Key people: Creator Charlie Grandy, stars Jesse Bradford, Zach Cregger (Whitest Kids U Know), Tempestt Bledsoe, Jamie-Lynn Sigler (The Sopranos), producer Jimmy Fallon.
The pitch: Former Daily Show/SNL/The Office writer Grandy attempts to branch out with a sitcom about a group of immature new fathers. We'll let you figure out what the initials stand for, and just be thankful it's not GILF instead (which, yes, is in fact another show currently in development for next season, courtesy of FX).
Downwardly Mobile

Key people: Creator/star Roseanne Barr, stars John Goodman, Salli Richardson (Eureka), Greg Cromer (Happy Endings).
The pitch: Barr reunites with her on-screen husband Goodman (last seen together in their hit 1990s sitcom Roseanne) in another sitcom about a lower middle class family; this one, however, lives in a trailer park.
The Family Trap

[tentative title]

Key people: Creators Stacy Traub (Gavin & Stacey, Notes from the Underbelly) and Bob Fisher (Wedding Crashers); stars Mandy Moore, Stockard Channing (The West Wing), Kurt Fuller (Psych), and Erinn Hayes (Childrens Hospital); director Shawn Levy (Night at the Museum).
The pitch: Moore gets an opportunity to run a restaurant in her hometown with her new husband, but the location means that she is close to her high maintenance family.
Friday Night Dinner

Key people: Creator/producer Greg Daniels (The Office, Parks and Recreation, King of the Hill), stars Tony Shalhoub (Monk) and Allison Janney (The West Wing), director Ken Kwapis (The Office).
The pitch: While NBC has a checkered history of importing British sitcoms to the U.S., it helps that Daniels has done it successfully before (with The Office). Like the original, which was created by the great Robert Popper (Look Around You), this remake takes place during an oddball Jewish family's weekly gathering. Note that BBC America will air a second season of the original series this summer.
Go On

Key people: Creator Scott Silveri (Perfect Couples, Joey), stars Matthew Perry (Friends), Julie White (Transformers); director Todd Holland (The Larry Sanders Show).
The pitch: Matthew Perry's latest comeback attempt finds him re-teaming with former Friends scribe Silveri for a sitcom about a sportscaster who enters group therapy after a tragedy. (Presumably, it's funnier than it sounds.)
The Goodwin Games

Key people: Creators Carter Bays, Craig Thomas and Chris Harris (How I Met Your Mother); stars Becki Newton (Ugly Betty), Scott Foley (Felicity), and Jake Lacey (Better With You).
The pitch: This single-camera comedy from the HIMYM team centers on three siblings who stand to inherit their late father's fortune, but only if they agree to the absurd demands stated in his will.
How to Live with Your Parents for the Rest of Your Life

Key people: Creator Claudia Lonow (Accidentally on Purpose), stars Brad Garrett (Everybody Loves Raymond), Sarah Chalke (Scrubs), and Elizabeth Perkins (Weeds).
The pitch: Chalke (who presumably will be done with her current Cougar Town gig should both shows somehow make it to next year's schedule) stars as a recently divorced single mom who moves back in with her eccentric parents. We can't wait until ABC changes its name to HTLWYPFTROYL.
Isabel

Key people: Stars Marcia Gay Harden and Kevin Nealon (Weeds), director Todd Holland (The Larry Sanders Show).
The pitch: Based on a French-Canadian series, Isabel is just another sitcom about a middle class family ... except that the young daughter has magical abilities. Seems like an odd fit for NBC, but it does have an Oscar winner (Harden) in the cast, though her previous two pilots were not picked up.
Ladyfriends

Key people: Creator Kari Lizer (The New Adventures of Old Christine), stars Minnie Driver, Andrea Anders (Better Off Ted), Rachel Dratch (Saturday Night Live), and Josh Hopkins (Cougar Town).
The pitch: Driver's first sitcom role would have her starring in an Odd Couple-esque friendship with Anders. Note that Hopkins will be replaced here if Cougar Town is renewed.
Let It Go

Key people: Creator DJ Nash (Traffic Light), producer Peter Tolan (Rescue Me), stars Zachary Levi (Chuck), Kat Foster (Til Death), and Joel David Moore (Avatar).
The pitch: Casting is still in progress for this single-camera comedy about a newly married couple who "navigate, negotiate and manipulate society's unspoken rules," whatever that means. It would be the first gig for Levi following the end of Chuck.
Like Father...

Key people: Creator/producer/director Bill Lawrence (Scrubs, Cougar Town), stars Colin Ferguson (Eureka), Robbie Amell (How I Met Your Mother), Erin Daniels (The L Word).
The pitch: Lawrence's latest comedy is a semi-autobiographical tale about a dad who, after his wife dies, decides to move into his college student son's on-campus apartment.
Living Loaded

Key people: Creator/producers Rob McElhenney (It's Always Sunny in Philadelphia) and Rob Rosell (Unsupervised), stars Mike Vogel (Pan Am, Grounded for Life), Larry Wilmore (The Daily Show), and Donald Sutherland.
The pitch: McElhenney and his Always Sunny co-stars and co-writers (who serve as producers here) adapt Dan Dunn's book about a hard-partying blogger (Vogel) who needs to clean up his act when he becomes an NPR host.
Local Talent
Key people: Creator/director Douglas McGrath (Bullets Over Broadway); producer/star Nathan Lane; stars Cheyenne Jackson (Glee, 30 Rock), Ken Jenkins (Scrubs, Cougar Town), and Andrea Martin (SCTV).
The pitch: The first TV series from Oscar-nominated screenwriter McGrath finds Lane playing a wannabe Broadway star who must put his career goals on hold and return to his Texas hometown when his father becomes ill.
Malibu Country

Key people: Producer/star Reba McEntire, stars Lily Tomlin, and Sara Rue (Rules of Engagement).
The pitch: A divorced mother of three (McEntire) moves from Nashville to Malibu to restart her music career; Tomlin plays her mother.
The Manzanis

Key people: Stars Kirstie Alley (Cheers, Jenny Craig), Rhea Perlman (Cheers), and Michael Rispoli (The Sopranos).
The pitch: Former Cheers co-stars Alley and Perlman reunite as members of a boisterous Italian American family from Brooklyn who have trouble adjusting to their new life in a suburban country club town.
Ned Fox Is My Manny

Key people: Creator Dana Fox (What Happens in Vegas), stars Nat Faxon and Lucy Punch (The Class); director Jake Kasdan (Freaks and Geeks, Bad Teacher).
The pitch: Oscar-winning screenwriter Faxon (The Descendants) stars as an aimless man who moves in with his sister to help raise her daughter. SNL's Abby Elliott was originally slated to play the mom, but her role will now be recast.
The New Normal

Key people: Creator/director Ryan Murphy (Glee, American Horror Story), stars Andrew Rannells (Book of Mormon), Justin Bartha (The Hangover, Teachers), Jayson Blair (The Hard Times of RJ Berger), and Ellen Barkin.
The pitch: NBC attempts to get in the Ryan Murphy business (and Murphy attempts to get in the half-hour comedy game) with this sitcom about a very modern family consisting of a gay couple, a grandmother, and the surrogate helping the couple to have a baby.
Oh Fuck, It's You

Key people: Creators Greg Berlanti (Brothers & Sisters) and Greg Malins (How I Met Your Mother), stars Bryan Greenberg (How to Make It in America), Greg Grunberg (Heroes), and JoAnna Garcia (Better with You).
The pitch: After giving us $#*! two seasons ago, CBS is apparently ready to bleep again. The comedy follows a serial womanizer who finally falls in love—with his best friend, who is already engaged to marry someone else.
Only Fools and Horses

Key people: Creators Steven Cragg and Brian Bradley (MADtv, Scrubs), stars John Leguizamo, Wendi McLendon-Covey (Bridesmaids), Christopher Lloyd, and Dustin Ybarra (We Bought a Zoo).
The pitch: Two brothers engage in outrageous get-rich-quick schemes with the aid of their grandfather in this multi-camera sitcom based on the long-running British series from the 1980s.
Over and Out

Key people: Creators Mike Lisbe and Nate Reger ($#*! My Dad Says), star Martin Lawrence (Martin), director Fred Savage (Party Down).
The pitch: Lawrence returns to TV as a widowed, unemployed father of two teens who decides—at the age of 46—to enlist in the police academy and become a cop.
Prairie Dogs

Key people: Creators Jackie and Jeff Filgo (That '70s Show), stars Kal Penn (House), Nick Zano (2 Broke Girls), Dan Fogler (Kung Fu Panda), and Cary Elwes (The Princess Bride).
The pitch: Penn returns to TV (after a brief stint in the Obama administration) as a boring cubicle worker who is the victim of identity theft and, realizing that his stolen identity is so much more interesting than his real life, asks the thief (Zano) to be his guide. Elwes plays Penn's eccentric German, kilt-wearing (!) boss.
Rebounding

Key people: Producer Steve Levitan (Modern Family), stars Will Forte (Saturday Night Live), Malcolm Barrett (Better Off Ted), Matt Jones (Breaking Bad), Hayes MacArthur (Perfect Couples).
The pitch: Forte stars as a man recovering from the death of his fiance with the help of the guys on his pick-up basketball team. (Get it? He's rebounding and he's rebounding!)
The Smart One

Key people: Producer Ellen DeGeneres, stars Portia de Rossi (Better Off Ted, Arrested Development), Malin Akerman (Childrens Hospital), Jean Smart (Designing Women), and David Arquette (Scream).
The pitch: If it's anything like de Rossi's last two sitcoms, it will be hysterically funny and short-lived. As in Better Off Ted, she plays a brilliant and successful woman, but here she must go to work for her more dim-witted sister (Akerman), a former beauty queen who is now her town's mayor.
Super Fun Night

Key people: Creator/writer/star Rebel Wilson (Bridesmaids); star Alan Ritchson (Smallville); producer Conan O'Brien.
The pitch: Three nerdy female friends (including Australian comic Wilson and two yet-to-be-cast co-stars) get together to attempt to have a super fun time every Friday night.
Untitled Louis CK/Spike Feresten comedy

Key people: Creators Louis C.K. (Louie) and Spike Feresten (Seinfeld), stars Ashley Tisdale (High School Musical) and Dan Byrd (Cougar Town), director Andy Ackerman (Seinfeld).
The pitch: Two of TV's better writers unite for a sitcom about a group of young creative types (one's a filmmaker, another works in fashion, etc.) who struggle to pursue their dreams during the economic downturn. Other roles haven't been filled yet, and Byrd's part will be re-cast if Cougar Town is renewed.
Untitled Mindy Kaling comedy

Key people: Creator/star Mindy Kaling (The Office), stars Chris Messina (Damages) and Anna Camp (The Good Wife).
The pitch: Kaling plays a Bridget Jones-esque OB/GYN who must navigate her professional and private lives. Ed Helms, Bill Hader, and Richard Schiff have all signed on to guest in the pilot episode, which should only help the show's chances. While a pickup by Fox means that Kaling would depart The Office (where she frequently writes in addition to appearing in a recurring role), she is also developing an animated series for NBC with Greg Daniels.
On the next page ...
Continue reading for a look at the most intriguing dramas now being developed for next season.