Renewal and cancellation predictions from industry followers
It's that time of year again. Though the broadcast networks won't officially announce their fall schedules (and, with them, the fates of each currently airing show) until May, speculation has already kicked into high gear about the many struggling shows that remain in limbo between renewal and cancellation. Which of these bubble shows will go on, and which will come to unhappy endings? To answer that question, we have compiled the latest renew/cancel predictions from seven sources published within the last few weeks:
You can find these experts' predictions in the tables below, organized by network. Note that some of the experts only predicted "bubble" shows, and many did not include predictions for unscripted shows.
ABC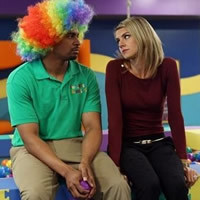 Complicating predictions for struggling ABC programs is the fact that the network has nearly a dozen additional primetime programs debuting between today and the summer—far more than any other network has remaining for the current TV season. (And, with titles like Bet on Your Baby, how could those upcoming shows not be hits?)
At the moment, however, three shows look to be in danger of cancellation. By far the best of those is the (mostly) critically praised third-year comedy Happy Endings, which most experts believe is in its final season. The show's racier content doesn't blend well with other ABC sitcoms, and the network has had a tough time scheduling the show. In fact, Happy Endings will be banished to Friday nights (at 8p and 8:30p) starting March 29th, which is not exactly a vote of confidence.
The two sitcoms currently airing in that early Friday night block, Tim Allen's Last Man Standing and poorly reviewed freshman series Malibu Country, are the other ABC shows most likely to get the ax at the end of the season. Interestingly, each of those shows draws the same or slightly better 18-49 ratings in their Friday timeslots than Happy Endings does in its current Tuesday slot. That suggests that Happy Endings would have to grow its audience (rather than merely retain current numbers) when it shifts to Fridays if it wants to earn another season, which seems unlikely.
The only other programs in any sort of danger are first-year drama Nashville and freshman comedy The Neighbors, but most experts believe both shows will be back for another year, provided that recent ratings slides aren't the start of a larger trend.
ABC Primetime Programs, 2012-2013 Season
Show
Expert Predictions
Spoiler
TVbtN bw
TVbtN rc
TVG
TVLine
Vulture
Zap
Fate to be determined:
America's Funniest Home Videos
The Bachelor/Bachelorette
Bet on Your Baby
Premieres Saturday, April 6
Body of Proof
Returns Tuesday, February 19
Castle
Dancing with the Stars
Family Tools
Premieres Wednesday, May 1
Grey's Anatomy
Happy Endings
How to Live with Your Parents...
Premieres Wednesday, April 3
Last Man Standing
Malibu Country
The Middle
Mistresses
Premieres this summer (tbd)
Modern Family
Motive
Premieres this summer (tbd)
Nashville
The Neighbors
Once Upon a Time
Red Widow
Premieres Sunday, March 3
Revenge
Scandal
Shark Tank
Splash
Premieres Tuesday, March 19
Suburgatory
The Taste

Troupe Stars

Premieres Saturday, June 15

Whodunnit?

Premieres this summer (tbd)
Zero Hour
Premieres tonight
Already renewed:
(none)
 
Canceled or ending:
666 Park Avenue

CANCELED:

All episodes have aired.
Don't Trust the B---- in Apartment 23

CANCELED:

Pulled from schedule; 8 episodes have yet to air.
Last Resort

CANCELED:

All episodes have aired.
Private Practice

CANCELED:

All episodes have aired.
CBS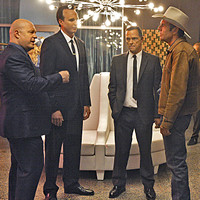 Two shows on the current CBS schedule look like goners, especially if upcoming drama Golden Boy is even remotely successful. One is the freshman drama Vegas, the decently reviewed period crime drama starring Michael Chiklis and Dennis Quaid. That show actually pulls in an impressive number of viewers—typically 10-11 million per week—but very few of them are in the key 18-49 demographic (or even in the 18-59 demographic), and the show is expensive to produce.
The other likely cancellation is the New York edition of CSI, now in its 9th season. With last year's axing of CSI: Miami, that would leave only the Vegas-set flagship remaining in the CSI empire. (The latter, however, isn't going anywhere; its ratings are as good as they've been in the past few seasons.) However, CSI: NY could be saved if CBS chooses to nix The Good Wife and/or The Mentalist instead. Out of the three, The Good Wife actually has the lowest ratings and the poorest syndication prospects, though its frequent Emmy nominations and critical praise does inject some much-needed stature into the network's procedural-heavy lineup, and CBS could retain the series solely for that reason (as it seems to have done in the past). It is nearly certain that one or more of those three dramas will be cancelled, since the network has a strong drama development slate that could lead to several new hourlong programs (including yet another NCIS spinoff) on the fall schedule.
Rules of Engagement, of course, will never be cancelled. Yes, it's on the bubble, as it is year in and year out, but predict its demise at your own risk.
CBS Primetime Programs, 2012-2013 Season
Show
Expert Predictions
Spoiler
TVbtN bw
TVbtN rc
TVG
TVLine
Vulture
Zap
Fate to be determined:
2 Broke Girls
The Amazing Race
Big Brother
Returns Wednesday, June 26
Blue Bloods
Criminal Minds
CSI: Crime Scene Investigation
CSI: New York
Elementary
Friend Me
Premieres this spring (tbd)
Golden Boy
Premieres Tuesday, February 26
The Good Wife
Hawaii Five-0
The Job
The Mentalist
Mike & Molly
NCIS: Los Angeles
Person of Interest
Rules of Engagement
Two and a Half Men
Undercover Boss
Unforgettable
Returns Sunday, July 28
Vegas
Already renewed:
The Big Bang Theory

RENEWED

through 2013-14 season
How I Met Your Mother

RENEWED

through 2013-14 season (the show's last)
NCIS

RENEWED

through 2013-14 season
Survivor

UNOFFICIALLY RENEWED

for 2 seasons but still awaiting formal announcement
Canceled or ending:
Made in Jersey

CANCELED:

Pulled off the air after 2 episodes
Partners

CANCELED:

Pulled off the air after 6 episodes
The CW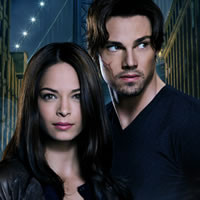 While the recent announcement of renewals for Supernatural, The Vampire Diaries, and Arrow was good news for fans of those fantasy-dramas, the remainder of the CW's primetime schedule is one big bubble. Any or all of the network's remaining shows could be goners at the end of the season.
Bill Gorman at TV by the Numbers (who takes the most methodological, data-driven approach to these renewal predictions) feel that first-year drama Beauty and the Beast has the best chance at returning among The CW's bubble shows. After debuting decently, Nikita's ratings have been miniscule over the last two seasons, though that show's popularity elsewhere in the world could keep it on the air for an additional season.
And while it's still a bit too soon to decide the fate of newcomer The Carrie Diaries, TV Guide's Stephen Battaglio notes that the CW's deals for that show with Netflix and Hulu (which are more lucrative if there are more episodes) could bring that Sex and the City prequel back for another season even if ratings don't improve above their current disappointing levels. That alone could give Carrie an edge over the similarly rated Hart of Dixie. And while 90210's numbers suggest that the end is near for the fifth-season drama, network executives have suggested that the series could return in limited capacity next season to wrap up its storylines in a satisfying way if the show is cancelled this year.
CW Primetime Programs, 2012-2013 Season
Show
Expert Predictions
Spoiler
TVbtN bw
TVbtN rc
TVG
TVLine
Vulture
Zap
Fate to be determined:
90210
Beauty and the Beast
The Carrie Diaries
Cult
Premieres Tuesday, February 19
Hart of Dixie
Nikita
Already renewed:
America's Next Top Model

RENEWED

through summer 2013
Arrow

RENEWED

through 2013-14 season
Supernatural

RENEWED

through 2013-14 season
The Vampire Diaries

RENEWED

through 2013-14 season
Canceled or ending:
Emily Owens, M.D.

CANCELED:

All 13 episodes have aired
Gossip Girl

ENDED:

Show has concluded its six-season run
Fox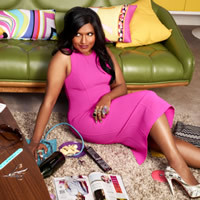 Despite an off year for the network as a whole (with ratings down nearly 25% on the season), Fox has already renewed nearly half of its primetime programs, and several others appear to be locks for another season, including Glee, comedies New Girl and Raising Hope, and the new Kevin Bacon drama The Following. The latter show, however, needs to avoid following the precedent set last year by Alcatraz: a strong start followed by a rapid decline and a quick hook after one season.
That leaves just a few Fox shows still on the bubble. Of those, freshman comedy The Mindy Project seems to have the best prospects, though experts are definitely divided over whether it will return. That show reportedly has numerous supporters within the network, suggesting that a second season is possible provided that ratings do not fall from current levels. Seth MacFarlane's animation empire may grow a little smaller next season with The Cleveland Show's fortunes appearing increasingly shaky. Don't worry about MacFarlane, though; he has a new live-action comedy in development for Fox's 2013-14 season.
The shakiest of all current Fox series, though, is the newly returned Kiefer Sutherland drama Touch. Despite (or because of) a major overhaul this season, the series appears to be DOA, arriving last Friday with hugely disappointing numbers after shedding viewers throughout its first season last year. Consider it a goner.
Fox Primetime Programs, 2012-2013 Season
Show
Expert Predictions
Spoiler
TVbtN bw
TVbtN rc
TVG
TVLine
Vulture
Zap
Fate to be determined:
American Idol
The Cleveland Show
The Following
Glee
The Goodwin Games
Premieres this summer (tbd)
Kitchen Nightmares
The Mindy Project
New Girl
Raising Hope
Touch
Already renewed:
American Dad

RENEWED

through 2013-14 season
Bob's Burgers

RENEWED

through 2013-14 season
Bones

RENEWED

through 2013-14 season
Family Guy

RENEWED

through 2013-14 season
Hell's Kitchen

RENEWED

through 2013-14 season
The Simpsons

RENEWED

through 2013-14 season
The X Factor

RENEWED

through 2013-14 season
Canceled or ending:
Ben and Kate

CANCELED:

Pulled from schedule
Fringe

ENDED:

Series has completed its five-season run
The Mob Doctor

CANCELED:

All episodes have aired
NBC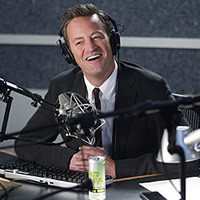 Forget the peacock; a question mark would be a more appropriate logo to represent the current state of NBC's primetime schedule. Only second-year series Grimm and newcomer Revolution are locks for renewal at this point—though critic favorites Parenthood and Parks and Recreation also appear surprisingly safe at the moment, while the profitable Law & Order: SVU seems unlikely to go away anytime soon.
The remainder of NBC's ever-shifting schedule has a much cloudier future. Some predictions are easier to make than others. For example, the flailing Deception not only is unlikely to return for a second season, it may not even survive the month. The same goes for White House sitcom 1600 Penn, which presumably remains on the air only because of a lack of alternatives. One potential replacement for the latter series would be the return of Up All Night but for one slight problem: that show is in turmoil itself, having lost its creator, its premise (again), and one of its stars (Christina Applegate) as it prepares to make a nearly unprecedented switch from single-camera to multi-camera (in front of a studio audience) formats. If a planned trial episode goes poorly, the show may never return to NBC's lineup.
As you can see below, NBC's other bubble shows (which are too numerous to mention individually) are receiving varying predictions about their futures from the experts we surveyed. Even Go On, NBC's breakout comedy hit of the fall, has been struggling in recent weeks, putting its future at risk. There's one bit of good news, however. Community, NBC's long-suffering cult comedy, returned to the schedule last week to surprisingly strong reviews (compared to previous Community airings, not to TV programs in general). Both observers at TV by the Numbers feel strongly that if its numbers can stay at the current level, Community is a lock for renewal.
NBC Primetime Programs, 2012-2013 Season
Show
Expert Predictions
Spoiler
TVbtN bw
TVbtN rc
TVG
TVLine
Vulture
Zap
Fate to be determined:
1600 Penn
The Apprentice
Returns Sunday, March 3
Betty White's Off Their Rockers
The Biggest Loser
Chicago Fire
Community
Deception
Fashion Star
Returns Friday, March 8
Go On
Grimm
Guys with Kids
Law & Order: Special Victims Unit
The New Normal
Parenthood
Parks and Recreation
Ready for Love
Premieres Sunday, March 31
Revolution
Smash
Up All Night
Whitney
Already renewed:
The Voice

RENEWED

through fall 2013
Canceled or ending:
30 Rock

ENDED:

Series has completed its seven-season run
Animal Practice

CANCELED:

Pulled from schedule after 8 episodes aired
Do No Harm

CANCELED:

Pulled from schedule after 2 episodes aired
The Office

ENDING:

Series will end in May
What do you think?
What bubble shows would you like to see return, and which deserve to be canceled? Let us know in the comments section below.