Updated 2:53pm: Added trailers for each new show.
Our comprehensive coverage of the TV network upfront presentations this week in New York continues with a look at Fox's plans for the 2012-13 season. We'll have additional reports for the other networks later this week. View all upfronts coverage here
In a nutshell
Fox didn't have a whole lot to announce on Monday when it unveiled its 2012-13 schedule, but here are the highlights:
Glee will move to Thursday nights to make way for a two-hour X Factor on Wednesdays. The latter show will welcome new judges in the fall: Britney Spears and Demi Lovato will replace Paula Abdul and Nicole Scherzinger, while host Steve Jones was also given his walking papers. And Glee's next season will include a six-episode guest appearance by Kate Hudson, while Sarah Jessica Parker will also stop by for at least one episode.
Also moving (but with a less positive outcome) is the Kiefer Sutherland drama Touch, which has been shifted to Fridays, where it will air in front of Fringe's final 13 episodes.
Sports programming will displace Fox staple Cops on Saturday nights in the fall, but the latter will return at midseason.
As always, expect major disruptions to the network's fall schedule as a result of the baseball playoffs; in addition, coverage of the presidential debates is likely to preempt programming on several nights.
Canceled series from last season include Alcatraz, Allen Gregory, Breaking In, The Finder, I Hate My Teenage Daughter, Napoleon Dynamite, and Terra Nova. In addition, House will end its lengthy run with next week's episode.
Fox has booked just five new series for the upcoming season so far. Three of them, including a new sitcom created by and starring The Office's Mindy Kaling, will launch in the fall, while a new Kevin Bacon drama will be one of two new shows debuting in the winter. The network will likely add another newcomer (or two) at a later date.
You can also expect a Saturday late-night (11p-12:30a) animated comedy block—under the banner of Animation Domination HD—to launch in 2013. As of now, other than a series based on the web sensation Axe Cop, it is unclear what shows will be featured.
The previously announced 13-episode new version of the Carl Sagan-created astronomy series Cosmos, to be produced by Seth MacFarlane and hosted by Neil deGrasse Tyson, will also air at some point in 2013.
Among the pilots rejected by Fox are the latest comedy from Scrubs/Cougar Town creator Bill Lawrence, an adaptation of Living Loaded by the stars of It's Always Sunny in Philadelphia, a comedy from Modern Family's Steve Levitan (that tested well and would have starred SNL's Will Forte but was too close in premise to NBC's Matthew Perry-starring Go On), and a Hanna-esque action-drama from producer Brett Ratner.
Below, we take a closer look at Fox's projected schedule, followed by descriptions for each of the network's new programs.
Fox's primetime schedule
New programs are indicated in bold in the schedule below. All times are ET/PT unless otherwise indicated.
Fox Fall 2012 Schedule
 
7:00
7:30
8:00
8:30
9:00
9:30
SUN
The OT
The Cleveland Show
The Simpsons
Bob's Burgers
Family Guy
American Dad
MON
 
Bones
The Mob Doctor
TUE
 
Raising Hope
Ben and Kate
New Girl
The Mindy Project
WED
 
The X Factor *
THU
 
The X Factor (results) *
Glee
FRI
 
Touch
Fringe **
SAT
 
Fox Sports Saturday
Fox's new programs
First-year series on Fox's schedule during the 2012-13 season include: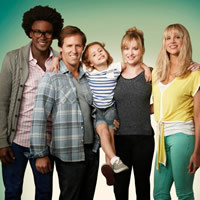 Ben and Kate
Nat Faxon (part of the Oscar-winning writing team behind The Descendants) stars as an aimless man who moves in with his uptight sister to help raise her five-year-old daughter. The Odd Couple-style comedy (airing Tuesdays at 8:30p) comes from screenwriter Dana Fox (What Happens in Vegas, Couples Retreat), and also stars Dakota Johnson and Lucy Punch. The series was titled Ned Fox Is My Manny until Fox realized that was a terrible idea.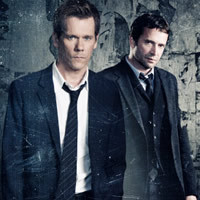 The Following
Fox's most high-profile new show marks the first regular series television role for Kevin Bacon. Created by Kevin Williamson (Scream, The Vampire Diaries), The Following stars Bacon as former FBI agent Ryan Hardy, who is reluctantly drawn back into duty when a notorious serial killer (Rome's James Purefoy) escapes from death row and begins a new killing spree nine years after Hardy originally caught him. Natalie Zea (Justified) also stars as the escaped killer's ex-wife. The show will air on Mondays beginning in the winter, allowing it to run for 15 consecutive weeks without interruption.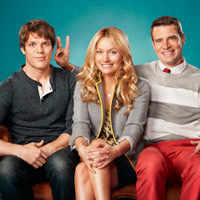 The Goodwin Games
One of three estranged adult siblings—Scott Foley (Felicity), Becki Newton (Ugly Betty), and Jake Lacy (Better With You)—stands to inherit their late father's $20 million estate, but only if they adhere to a few minor conditions indicated in his will. Minor conditions? Make that a series of absurd and/or trivial challenges pitting the siblings against each other, doled out one per episode. The single-camera comedy from the executive producers of How I Met Your Mother will debut at midseason, when it will displace an existing member of Fox's Tuesday night comedy block.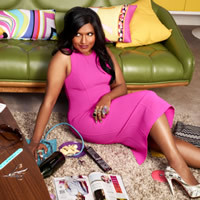 The Mindy Project
NBC passed on this comedy project written by and starring Mindy Kaling (The Office), which means that it will probably be a hit for Fox. Kaling plays a rom-com-obsessed, politically incorrect OB/GYN searching for the perfect life but always sabotaging her best-laid plans. Given that some of the best Office episodes were written by Kaling, there should be potential here. Chris Messina (Damages), Anna Camp (The Good Wife), and British comedian Ed Weeks also star, while Kaling's former co-worker Ed Helms will guest (along with Bill Hader and Richard Schiff) in the first episode. The Mindy Project will follow New Girl on Tuesdays.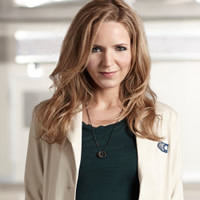 The Mob Doctor
Replacing Monday-night staple House this fall will be ... well, another medical show. Jordana Spiro (My Boys) stars as a talented Chicago surgeon who harbors a secret (which is kinda spoiled by that show title): she also works as a doctor for the Mafia in order to save the life of her brother, who otherwise would be killed over a gambling debt. Also starring are Zeljko Ivanek (Damages), Zach Gilford (Friday Night Lights), and William Forsythe (Boardwalk Empire).