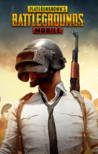 Summary:

PUBG Mobile is a faithful adaptation of the PC version for mobile devices that will change the way people perceive and think about mobile gaming.
Developer:

PUBG Corporation

Genre(s):

Action

,

Shooter

,

First-Person

,

Tactical

# of players:

Up to more than 64

Cheats:

On GameFAQs

Available On:

Stadia
Please enter your birth date to watch this video:
You are not allowed to view this material at this time.
PUBG - Harley Quinn And Joker Jail Break Trailer
As in its PC and console-based big brother, you'll be attempting to kill 99 other hopefuls on an island with an ever-shrinking play area. And, like Fortnite, the most surprising thing about PUBG's trip to the small screen is that it works so well, with the controls and environment holding together magnificently even on older phones. There's been a little bit of server instability in its opening few days, but given how solid the rest of the experience is that's likely to be nixed in short order, making this pretty much the best month ever for battle royale fans.

PUBG Mobile is a remarkable technical achievement and deserves commendation for being a fully playable, feature-packed, and stable iteration of a demanding PC and console game. Touchscreen controls can be finicky and it will never be as accurate as playing with a mouse or gamepad on a PC or console, but the portability and accessibility of PUBG Mobile more than make up for it.

Whether you're dead-set or on the fence about picking it up, it only takes a stable WiFi connection and the tap of a button, so you may as well give it a go. Don't blame me if you get addicted, though.

Despite some shortcomings, PUBG is still an incredibly compelling experience on mobile.

In the fire fight, PUBG Mobile works: the aim is precise, the effectiveness changes depending on the equipped weapon.

PUBG Mobile is a good port from what PUBG offers on Xbox One and PC. The smart use of the touchscreen and its freemium economic model fit really well and make this game an absolute must-have on any mobile device.

While it's nice to see Battle Royale games on mobile, PlayerUnknown's Battlegrounds doesn't translate well to a mobile experience due to its poor touch controls and lack of optimization.
The game works very well on mobile. Almost no lag, only a few bugs with the scope which is understandable as the game recently came out. I

The game works very well on mobile. Almost no lag, only a few bugs with the scope which is understandable as the game recently came out. I highly suggest this game. I don't understand why people are giving this game bad ratings because it is pretty good.

…

Expand

this game is the best mobile game I have ever played it's so much fun with friends or just solo the graphics are excellent especially for a

this game is the best mobile game I have ever played it's so much fun with friends or just solo the graphics are excellent especially for a mobile game the frame rate is great and overall the game runs very well and for the price of $0 this game is a must play

…

Expand

This game is a spitting image of the real game on PC. The graphics are excellent and the controls are average. I would recommend this game to

This game is a spitting image of the real game on PC. The graphics are excellent and the controls are average. I would recommend this game to any one I know

…

Expand

The game is great in many aspects - the graphics are great for a mobile game, the gameplay is entertaining and I haven't had any problems with

The game is great in many aspects - the graphics are great for a mobile game, the gameplay is entertaining and I haven't had any problems with lag and cheaters. I do have some criticisms however:
1. After a while the gameplay gets really repetitive and you start losing interest
2. The map is very large, which means that if you don't find a vehicle you could spend a large amount of time sprinting to the safe zone and not doing anything else, which is awfully boring
3. The melee weapons are pretty much useless, it's almost certain that you will at least have a handgun before getting into your first fight of the match
4. There is a large variety of weapons and while that can be a good thing, new players will likely have no idea which weapons are good and that can make starting out really hard

…

Expand

La representación más exacta del juego playerunknown's con la única diferencia de los gráficos, sin embargo tiene muchisimos bugs que arruinan

La representación más exacta del juego playerunknown's con la única diferencia de los gráficos, sin embargo tiene muchisimos bugs que arruinan la experiencia y los controles son un poco incomodos, eso impide que el que lo juega tenga la misma experiencia que el original de pc

…

Expand

This is awful FFFFFFFFFFFFFFFFFFFFFFFFFFFFFFFFFFFFFFFFFFFFFFFFFFFFFFFFFFFFFFFFFFFFFFFFFFFFFFFFFFFFFFFFFFFFFFFFFFFFFFFFFFFFFFFFF

this game is trash.Made by **** tencent , the comperdy of china
a lot of hacker,