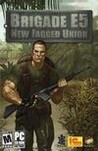 Summary:

Brigade E5: New Jagged Union is set in the fictional, small tropical country of Palinero. Players are required to assemble a band of mercenaries and take control of a rapidly deteriorating situation in order to survive the imminent civil war and avoid having their country left in complete

Brigade E5: New Jagged Union is set in the fictional, small tropical country of Palinero. Players are required to assemble a band of mercenaries and take control of a rapidly deteriorating situation in order to survive the imminent civil war and avoid having their country left in complete ruins. Brigade E5: New Jagged Union is a tactical strategy title. The story offers players the opportunity to experience three different viewpoints of the conflict, or work outside the political structure to achieve their own goals towards global domination. Game play for the title is based on an innovative combat system called SPM (Smart Pause Mode) that successfully blends together the elements of both real-time and turn-based games. [Strategy First, Inc.]

…

Expand
Developer:

Apeiron

Genre(s):

Strategy

,

Turn-Based

,

Modern

,

General

,

Modern

# of players:

No Online Multiplayer

Cheats:

On GameFAQs

Rating:

M
Brigade E5: New Jagged Union tries to revitalize a struggling genre, but gets almost nothing right. There are some nice customization options available, but that's about it. Combat is not fun at all, and the bad camera views and Playstation 1 era graphics only make things worse.

My instinct is that, despite BE5's flaws, it might have potential for modding or for higher quality sequels.

Brigade E5 has the biggest choice of weapons and equipment I have seen in any video game and it is all usable. That in itself says a lot toward the game and its potential even though it does have some larger problems.

New Jagged Union is not merely a bad game when compared to its peers, but it is a bad game when compared to any titles released in the last several years. I cannot, in good faith, advise any fan of tactical strategy to make this a purchase.

The game looks and plays cheaply and lacks direction. Players waste time trying to conduct solo missions early on when the heart of this game focus on squad tactics. Terrible translations, boring environments and unintelligent enemies further ruin the experience.

Even if the game falls apart fairly quickly, and has bugs and interface quirks that make the main story borderline unplayable, it still deserves a measure of attention and admiration.

While this game may look good in screenshots, it's an absolute bore.
Camera control does take some getting used to, along with some other features. Amazing combat though. Awesome weapons and realism. Best game

Camera control does take some getting used to, along with some other features. Amazing combat though. Awesome weapons and realism. Best game most people will never hear of. Totally addicted!

…

Expand

Best tactics I've ever seen!

Combat engine totally rocks! Buy this game.

If you like Jagged, it's your game!

Fairly solid game. Much more realistic than JA2 but elements of the story and some NPCs are not as fleshed out as they were in JA2. Tactical

Fairly solid game. Much more realistic than JA2 but elements of the story and some NPCs are not as fleshed out as they were in JA2. Tactical combat is what this game is really about, however, and in that department it shines. This game is NOT for the faint of heart. Unless you know a good deal about cover, concealment, suppression, and close quarters fighting things may potentially be very bad for you when you first start playing. These can all be learned with experience, of course.

…

Expand

Minuses: Lack of immersion like JA2, NPC and merc interactions Pluses: Tactical simulation, Weapons selection, able to set options to have

Minuses: Lack of immersion like JA2, NPC and merc interactions Pluses: Tactical simulation, Weapons selection, able to set options to have very realistic combat.

…

Expand

There is nothing superb about this "installment in the JA series". Control, cameras, action, you name it - it's a miss. I cannot

There is nothing superb about this "installment in the JA series". Control, cameras, action, you name it - it's a miss. I cannot understand how anyone with ANY experience in TBS can enjoy this fuming heap. Silent Storm still rocks the socks off of this alpha stageish "release", and SS(S) has been around for quite a while now. One point for the arsenal.

…

Expand