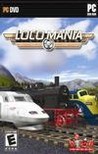 Summary:

Loco Mania is a unique, quick thinking logical/strategy game that puts you in charge of managing an entire railway network. Players have to control switches, semaphores and train directions to get the trains through the system as quickly and efficiently as possible. Each level will put

Loco Mania is a unique, quick thinking logical/strategy game that puts you in charge of managing an entire railway network. Players have to control switches, semaphores and train directions to get the trains through the system as quickly and efficiently as possible. Each level will put players through a multitude of tasks from getting trains to their destination on time to guiding trains with hazard laden cargo safely home. Successfully clearing the trains through the railway system improves the players score and unlocks maps to take the game through progressively challenging levels. Loco Mania will feature 12 maps each inspired by various European landscapes designed to provide a unique gameplay experience. Gameplay modes include Time Attack, Check Point and Free Run. The faster you complete the challenges the higher you score. So stay on Track. [Lighthouse Interactive]

…

Expand
Developer:

7FX

Genre(s):

Simulation

,

Train

,

Vehicle

,

Train

# of players:

1 Player

Cheats:

On GameFAQs

Rating:

E
No love of choo-choos is required for this flawed but addictive puzzle game about life as a train dispatcher.

Worryingly enjoyable, but eventually runs out of steam. [May 2006, p.89]

Good, but without the "must keep playing" factor. [April 2006]

Loco Mania's basic premise is absurdly simple but good design means there is plenty of complexity and depth to be found. If you have a deep seated love of trains then Loco Mania will be a treat, but at this price it represents great value for money for almost anyone looking for a logical puzzle game.

The brilliant yet poorly-executed premise, the mediocre graphics, and the surprisingly relaxing music - all meld together to make a pretty strange game.
*sigh* Not amazing. Don't waste your money. Gameplay is boring. REALLY boring. You move switches. It's not even a real simulator, so no using

*sigh* Not amazing. Don't waste your money. Gameplay is boring. REALLY boring. You move switches. It's not even a real simulator, so no using that excuse. Avoid at all costs, a waste of shelf and hard drive space.

…

Expand