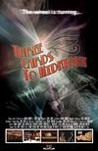 Summary:

The last thing Jess Silloway can recall is meeting her boyfriend, Daniel, for dinner on the eve of her thirtieth birthday. The next morning, she'll fly to the Florida Keys to celebrate her birthday with her parents aboard her father's yacht. Everything in Jess's life is good...on track.

The last thing Jess Silloway can recall is meeting her boyfriend, Daniel, for dinner on the eve of her thirtieth birthday. The next morning, she'll fly to the Florida Keys to celebrate her birthday with her parents aboard her father's yacht. Everything in Jess's life is good...on track. Except...something feels different. Maybe it's just her impending birthday - some kind of mini-midlife crisis. Or maybe it's something else...Jess suddenly finds herself in a room with a man she's never seen before, who tells her that something has happened...something that has caused her to block out the events of the past days or weeks since her last memory. The man is there, he says, to help Jess remember. The man lays out a series of Tarot cards, each of which seems to trigger memories of a person or place in Jess's subconscious - some from childhood...others from the recent past...and some that are totally unfamiliar. The man asks Jess to choose one card and focus on it - and so begins her chilling journey into the past... [Big Finish]

…

Expand
Developer:

Big Finish Games

Genre(s):

Adventure

,

General

,

General

Cheats:

On GameFAQs

Rating:

T
Great care has been taken to provide both a back-story and depth to the character. The music is appropriately eerie and the voice-actors excellent. The animated flashbacks and present-day scenes in the game are the final link that elevate TCM above casual status.

If you are a fan of story-driven games, dark mysteries and psychological tales (and don't mind a more casual style of gameplay), you won't need a Tarot card to know that 3 Cards to Midnight is the right game for you.

Just another object-oriented puzzle of the 21st century. You look for hidden objects, thumb through the story and try to convince yourself that you can't beat this game without using your brain.