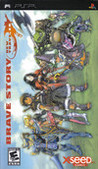 Summary:

On a day that starts out like any other, an 11-year-old boy's life is changed forever. As the main character and his friend Miki pass a leisurely afternoon, Miki suddenly collapses from an unknown illness. When the girl shows no sign of waking, the main character grows distraught over not

On a day that starts out like any other, an 11-year-old boy's life is changed forever. As the main character and his friend Miki pass a leisurely afternoon, Miki suddenly collapses from an unknown illness. When the girl shows no sign of waking, the main character grows distraught over not being a better friend and not having the means to save her. Suddenly, a strange voice offers him a second chance: "Beyond the door you can change your destiny!" He soon leaves the real world and journeys to the world of Vision, where, as a novice "Traveler," he will surmount myriad ordeals in hopes of ultimately meeting with the Goddess of Fortune to have a single wish granted. The would-be hero quickly makes friends both strange and fascinating as he finds himself blossoming into a successful Traveler. His courage and resolve are tested time and again as he and his newfound companions travel the mysterious lands of Vision. The challenges he faces are daunting, but his growing sense of self and responsibility propel him ever forward. Valuable friendships, unbounded courage, and his own personal growth will all prove indispensable as he seeks out his destiny: a life-changing adventure and the discovery of a hero inside an ordinary kid. [XSEED]

…

Expand
Developer:

Game Republic

Genre(s):

Role-Playing

,

General

,

General

,

Japanese-Style

# of players:

1 Player

Cheats:

On GameFAQs

Rating:

E10+
Please enter your birth date to watch this video:
You are not allowed to view this material at this time.
Brave Story Official Trailer 1
Brave Story is a comfortingly familiar type of RPG that still feels fresh, thanks to the strength of its characterization, the attention to detail, the swift pace of battles and quests, and the technological proficiency of its load times.

The best RPG so far on the PSP.

While it may be a little easy and a little childish, Brave Story: New Traveler is an RPG that will appeal to an incredibly wide audience and is one of the first titles to truly take advantage of the handheld hardware Sony has provided.

It literally takes a good two or three hours before things really get rolling. If you can make it that far, though, you'll get to bang away at a very solid game.

It's the perfect PSP purchase for RPG fans, and a great way for genre newcomers to get their feet wet. [Sept 2007, p.61]

It's a solid RPG that's sure to appeal to fans who want a fun yet simple romp through the genre they love. However, Brave Story lacks the ingenuity to make it something I'd play for hours on end.

It is a very standard RPG and gets repetitive with a generic combat system. The dungeons are similar from dungeon to dungeon. There are no puzzles or complex tasks required.
This game ROCKED screw what critics said. If your into RPG's this is definetly the game for you. Great Story, graphics, this game has it

This game ROCKED screw what critics said. If your into RPG's this is definetly the game for you. Great Story, graphics, this game has it al. This game reminds me of old school RPG's i can go on forever how good this game is but I rather not. FOR ALL YOU ROLE PLAYING GAMERS OUT THERE BUY THIS GAME YOU WI HAVE HOURS OF FUN!!!!!!!!!!!!!!!!!!!!!!!!!!!!!!!!!!!!!!!!!!!!!!!!!!!!!!!!!!!!!!!!!!!!!!

…

Expand

Great! it's a classic RPG good for the ones that likes the olde RPGs.. it's a simple story but well related characters unique, the only

Great! it's a classic RPG good for the ones that likes the olde RPGs.. it's a simple story but well related characters unique, the only problem i see is that the game does not provide a true challenger it's a very easy the normal battles provides to be very hard, but the boss very easy but the game is exceptional

…

Expand

A funny light-hearted story, a solid turn-based combat system and good graphics... that's all you need!

A solid traditional RPG with turn-based combat, outstanding graphics, almost no loading times, a lengthy story, rich characters and high

A solid traditional RPG with turn-based combat, outstanding graphics, almost no loading times, a lengthy story, rich characters and high playability. Neither a remake nor a port, Brave Story offers fresh content that has not been seen on other systems before. Definitely one of the most enjoyable RPGs for the PSP.

…

Expand

After a few hours of gameplay, I need to say that this game is not bad at all after all. Although everything is simple here, I must say it was

After a few hours of gameplay, I need to say that this game is not bad at all after all. Although everything is simple here, I must say it was fun. The battle system has its advantage, it's doesn't require hard thinking instead of final fantasy, but it's quite interesting. The storyline... Well, I guess it's for child, everything is too good to be true, but somehow it got interest u in it, and so on. A classic jrpg, in one word

…

Expand

First of all, lets start off with the good. This game is a truly beautiful game. The graphics are some of the best on the system so far,

First of all, lets start off with the good. This game is a truly beautiful game. The graphics are some of the best on the system so far, right up there with Tekken and Monster Hunter, and to think this game has been out in Japan for over a year. The turn based battles are fast paced and there are some gorgeous battle animations as well. Also, the lack of good new RPGs on the PSP makes this game that much more appealing. And, the game loads lighting fast! Now the bad stuff. The music is forgettable as are the characters. Also, the battle system is your typical, bland, turn based RPG, but with flashy graphics. The story is recycled from various anime/rpg plots. And what with the silent protagonist? It's 2007 dammit, give these guys some lines, then maybe I would feel more for him and the storyline. This game does have an interesting crafting system where you can make your own accessories and a bird catching minigame, which is like cutsy cockfighting, but these simply don't do it for me. The sometimes erratic random battles also become annoying at times. This game is also ridiculously easy, you regenerate your BP (Brave Points=Magic Points) when you attack someone, so you almost never have to worry about running out. There are also restore points at every save point. If you're an RPG novice, this is a pretty good choice to get your feet wet. Veterans may want to wait for a deeper game like Jeanne D'Arc or Final Fantasy Tactics.

…

Expand

When I looked upon this game for the first time, I tought: meh, maybe it's better than Dragoneers Aria. I was not so far from the truth,

When I looked upon this game for the first time, I tought: meh, maybe it's better than Dragoneers Aria. I was not so far from the truth, because it's slightly better. The story is one thing, full of clishes, retarded MC, non-interesting characters and the crown on this mild goatsh*t: the battle system. For a turn-based RPG fight system, it is essential to give wide strategic possibilities to the gamer, BS ain't got any. Maybe it's me, but this game is simple and blunt like a rock, with the same level of entertaining, zero character customization and almost 0 interactivity with this fantasy world. This game is empty, there is no better term to it, the only good thing is that I only borrowed it from my friend so I never payed a dime for this waste of bytes.

…

Expand
| | |
| --- | --- |
| 22 | |
| 26 | #26 Most Discussed PSP Game of 2007 |
| 19 | #19 Most Shared PSP Game of 2007 |