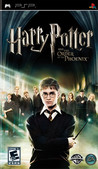 Summary:

In Harry Potter and the Order of the Phoenix, Harry returns for his fifth year of study at Hogwarts and discovers that much of the wizarding community has been denied the truth about the teenager's recent encounter with the evil Lord Voldemort. Fearing that Hogwarts' venerable Headmaster,

In Harry Potter and the Order of the Phoenix, Harry returns for his fifth year of study at Hogwarts and discovers that much of the wizarding community has been denied the truth about the teenager's recent encounter with the evil Lord Voldemort. Fearing that Hogwarts' venerable Headmaster, Albus Dumbledore, is lying about Voldemort's return in order to undermine his power and take his job, the Minister for Magic, Cornelius Fudge, appoints a new Defense Against the Dark Arts teacher to keep watch over Dumbledore and the Hogwarts students. But Professor Dolores Umbridge's Ministry-approved course of defensive magic leaves the young wizards woefully unprepared to defend themselves against the dark forces threatening them and the entire wizarding community, so at the prompting of his friends Hermione and Ron, Harry takes matters into his own hands. Meeting secretly with a small group of students who name themselves "Dumbledore's Army," Harry teaches them how to defend themselves against the Dark Arts, preparing the courageous young wizards for the extraordinary battle that lies ahead. With the ability to play multiple characters, including Harry Potter, Dumbledore and Sirius Black, the videogame of Harry Potter and the Order of the Phoenix offers fans the opportunity to wield a wand, explore all around Hogwarts, and experience one of the most exciting and dangerous years in the life of the Boy Who Lived. [Electronic Arts / Warner Bros.]

…

Expand
Developer:

EA Games

Genre(s):

Action Adventure

,

Fantasy

,

General

,

Fantasy

# of players:

4 Online

Cheats:

On GameFAQs

Rating:

E10+
A very entertaining game and an extremely good effort from Electronic Arts. Unfortunately, the problems such as the jerky camera, Ron and Hermione getting in the way and nonsensical lack of save points between missions do bring the gameplay down somewhat.

The game might look and feel right but thanks to some glitches and gameplay features that just don't work, this is not Harry's finest moment.

Playstation Official Magazine UK

If you're fully under Potter's spell, though, a few dodgy viewpoints won't ruin the magic. [Sept 2007, p.116]

The video game version of Order of the Phoenix captures none of the magic of the Harry Potter books or films.

Dogsbody fetch-and-carry wizardry that will only appeal to forgiving Potter fans. Hogwash for the rest of us.

There's no magic in this Harry Potter game.

If you're a huge fan of Harry Potter and desperate for the latest game in the series, you're best going with the Wii version and avoid this mess.
This is game will appeal most to Harry Potter fans wanting to experience another adventure from the series. For people wanting a challenging

This is game will appeal most to Harry Potter fans wanting to experience another adventure from the series. For people wanting a challenging game with lots of action should look elsewhere. The loading time and camera faults will be outweighed by a brilliant Hogwarts campus that fans of the books will enjoy. Potter addicts could spend hours simply wandering around the Castle and grounds. A must for Potter fans.

…

Expand

One of the gratest gameplays ever yet only flaw is the horible horible navigation system.

Its a class game. The graphics are brilliant and the spellcasting is done really well!! You feel as though you are casting the spell!!

Terribly dissappointed with dis game. idiotic cam view and idiotic controls. hp4 was better than this one. i am a harry potter fan and this

Terribly dissappointed with dis game. idiotic cam view and idiotic controls. hp4 was better than this one. i am a harry potter fan and this is a frank opinion.

…

Expand

The game has way too many glitches in it. I've played for a couple of days and there are never ending task that have to be done; are

The game has way too many glitches in it. I've played for a couple of days and there are never ending task that have to be done; are made worst by the fact that there is no way of knowing what needs to be done and in what orders. The game makers should have put more thought into the format and camera angles of the game instead of rushing the game out in time for the movie.

…

Expand

It ain't fun at all. Like it's lamer than the sorcerer stone game. I wish i can get refund from buying this. It is so lame and super difficult

It ain't fun at all. Like it's lamer than the sorcerer stone game. I wish i can get refund from buying this. It is so lame and super difficult with all thoseholding button thing. I wish for better.

…

Expand
| | |
| --- | --- |
| 91 | |
| 36 | #36 Most Discussed PSP Game of 2007 |
| 36 | #36 Most Shared PSP Game of 2007 |